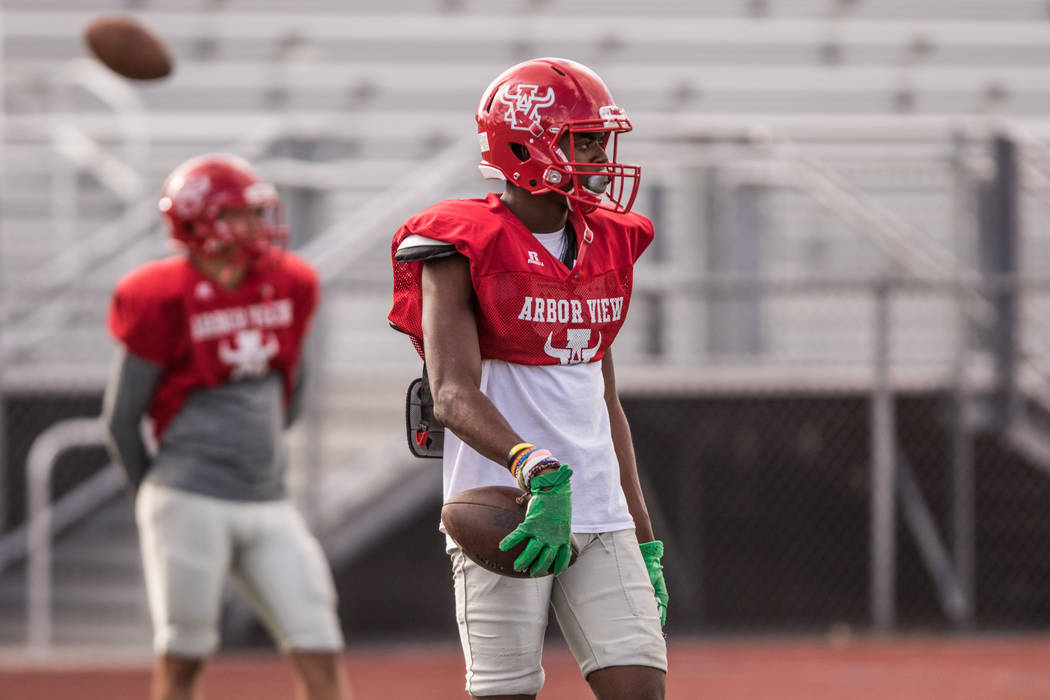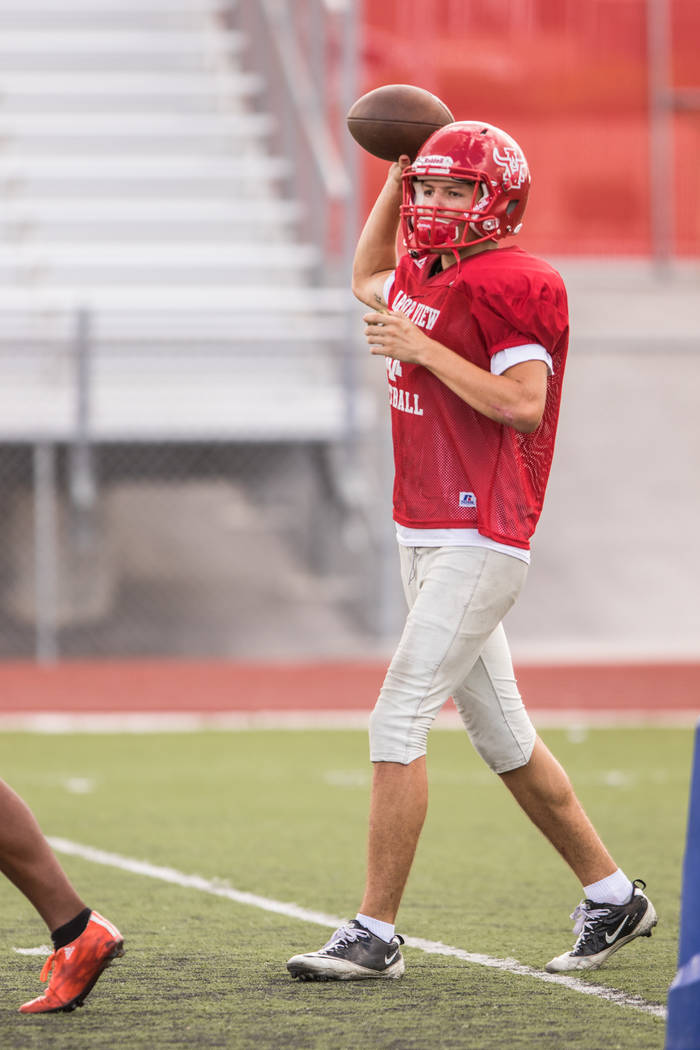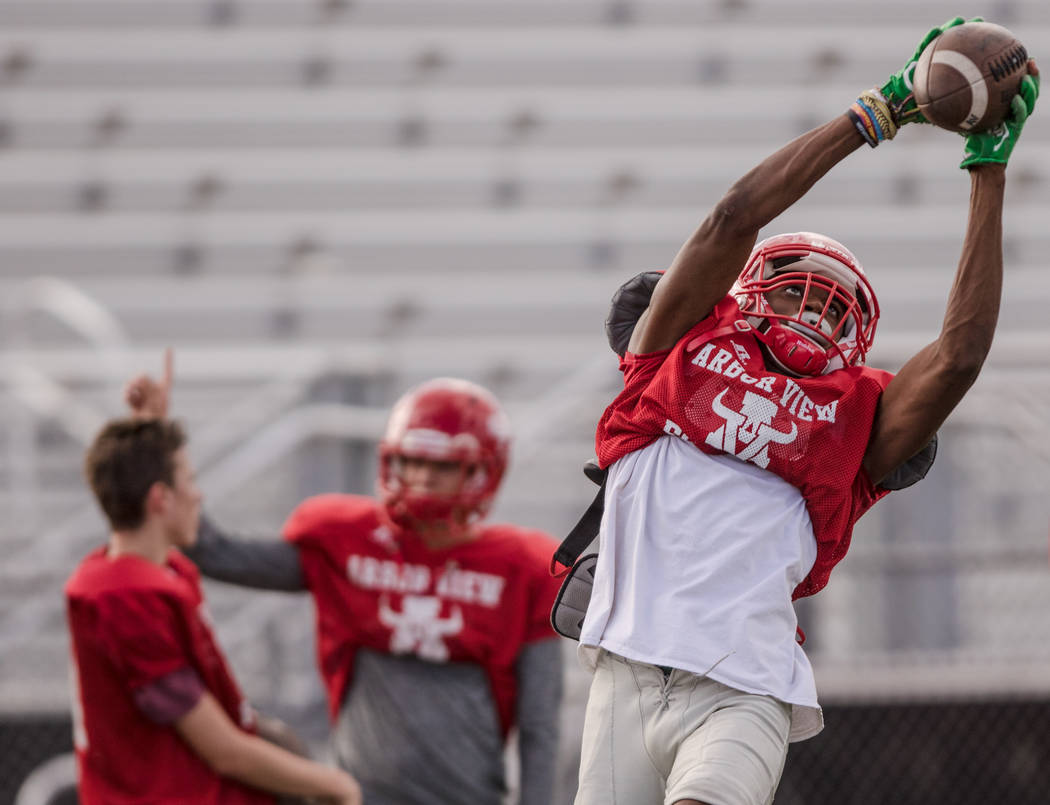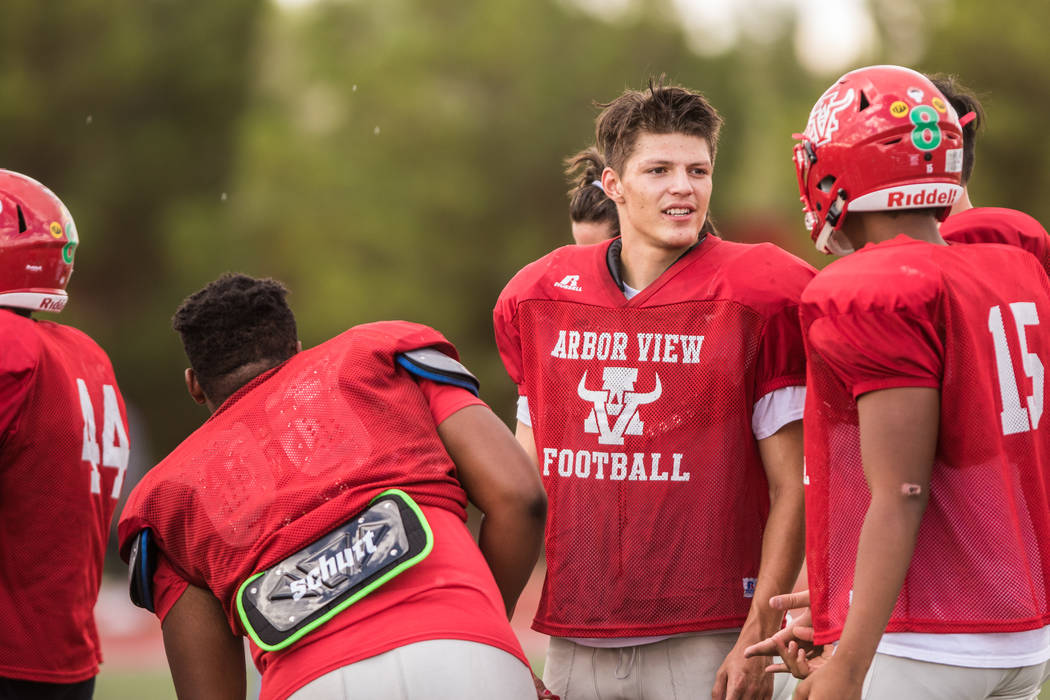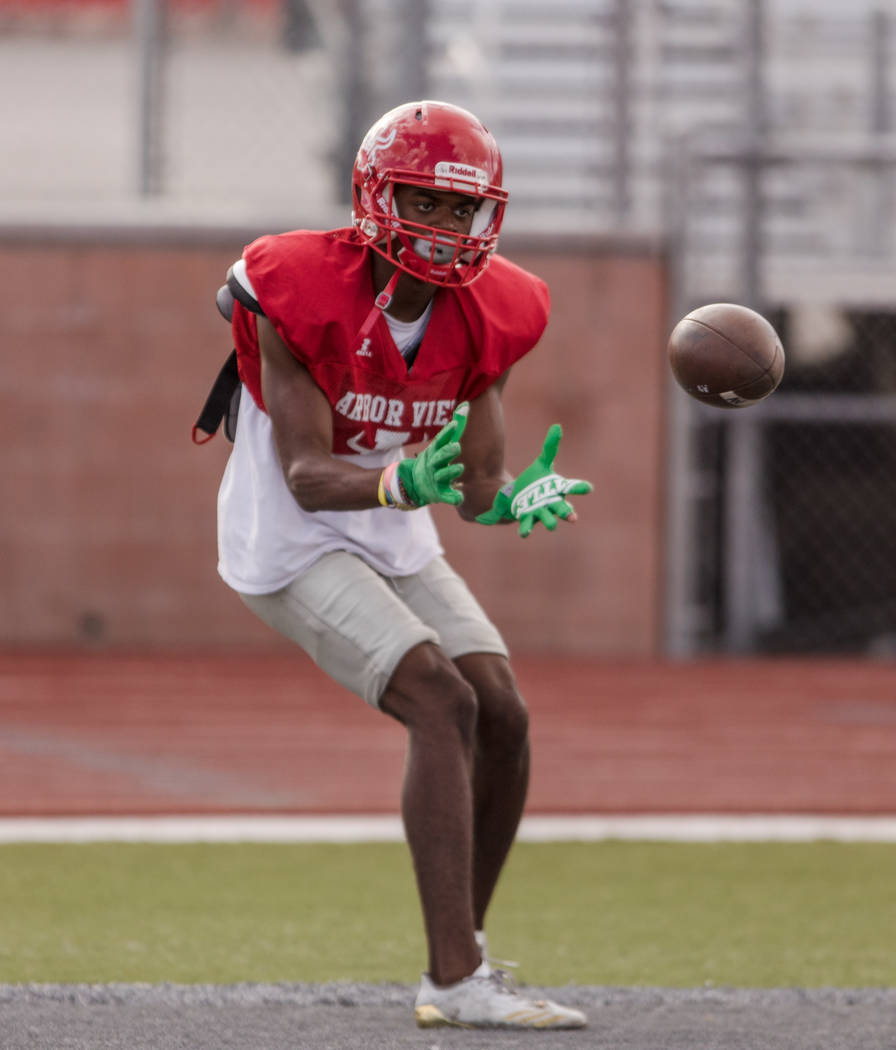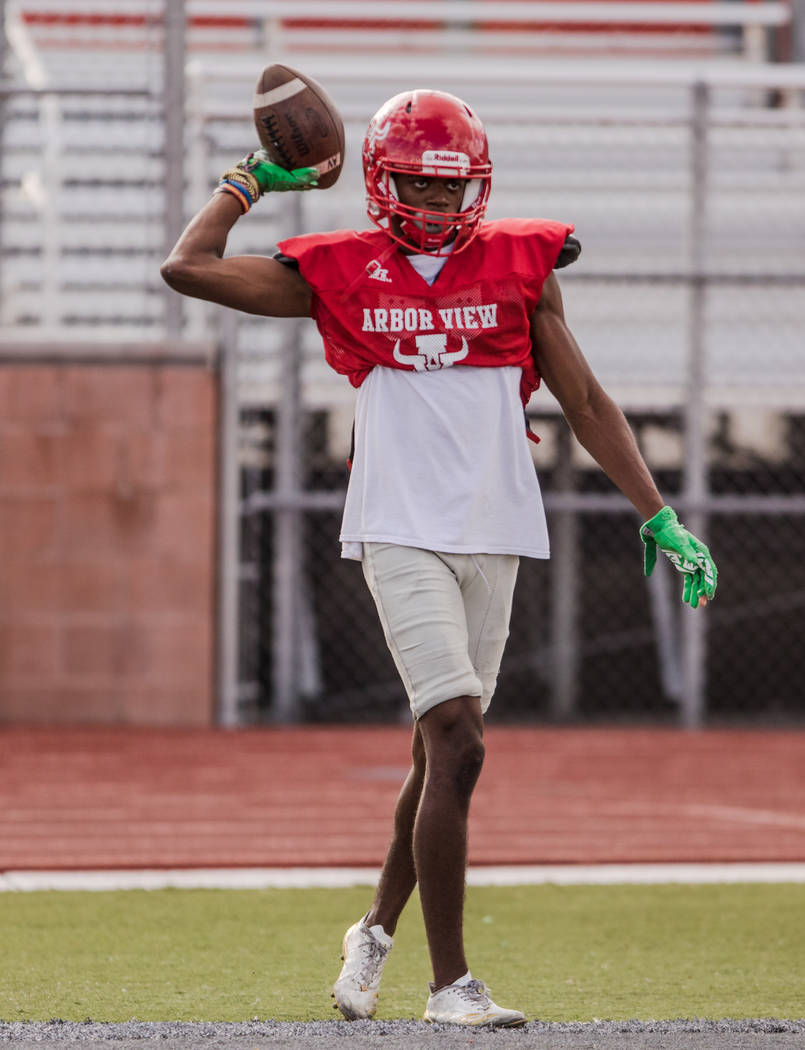 Opponents have struggled to pass against Arbor View this season, with nine completions for 105 yards.
The Aggies (2-0), ranked No. 3 in Class 4A, figure to be tested more often through the air when they host No. 7 Faith Lutheran (0-2) at 7 p.m. Friday in the Northwest League opener for both teams.
"Recently we haven't had a lot of passes thrown our way," Arbor View defensive back Isaiah Herron said. "I feel like we'll be prepared for it, as prepared as you can be. Faith is a pretty good team, and they're going to put us to the test this week. We've just got to be ready for it and play our defense."
The Aggies defense has been as dominant as any other in the state. Arbor View has allowed a total of seven points and 264 yards in two games.
The first two opponents are 9-for-23 passing, but Faith Lutheran figures to challenge Arbor View's defensive backs more often. The Crusaders have averaged 46 pass attempts and have thrown for 619 yards in their two games.
Faith Lutheran also will give the Aggies a new look with its no-huddle offense.
"Any team that goes no huddle with that style of offense, that spread, I feel like it will definitely put us to the test and kind of have us kind of gassed," Herron said. "If we stay focused and stay concentrated throughout the whole game, I feel like we'll just be able to play how we've been playing and just play football. That's (the) end point. Play football, win games."
Arbor View coach Dan Barnson said junior linebacker J.J. Tuinei has played a major role in the success, with 13 tackles and three sacks.
"He's definitely the leader out on the defense," Barnson said. "He makes all the calls. There's that saying he's the coach on the field, and he is.
"The good thing is he makes the correct calls. Half the battle is getting the kids lined up in the right spot before the snap of the ball."
That's especially true with Faith Lutheran's up-tempo offensive scheme. Another key will be getting pressure on Crusaders quarterback Sagan Gronauer, who has completed 59.8 percent of his passes for 619 yards and four touchdowns.
Tuinei and defensive linemen Zach Elefante (three sacks) and Elijah Wade (one sack) have gotten plenty of pressure on the quarterback for Arbor View, which has 10 sacks.
"Without the defensive line, there's no secondary," Herron said. "Without that pressure, we can't hold our guys the way we want to. We pay a great amount of tribute to them, and it helps us out a lot in the long run. We help them, they help us. It's a give-and-take relationship. And we rely on them a lot."
The Aggies also have relied on senior Deago Stubbs, who starts at running back and free safety. He's rushed for 123 yards and recorded nine tackles and a sack. Stubbs is excited to get Northwest League play started.
"It's been cool playing the other teams, but the league is where it's at," Stubbs said. "It's where it matters, and we're ready."
More preps: Follow all of our Nevada Preps coverage online at nevadapreps.com and @NevadaPreps on Twitter.
Contact prep sports editor Damon Seiters at dseiters@reviewjournal.com or 702-380-4587. Follow @DamonSeiters on Twitter.
Friday's games
All times 7 p.m., unless noted
Needles at Mountain View, 4 p.m.
Spring Mountain at Bloomington Christian (Calif.)
Indian Springs at Round Mountain
Calvary Chapel at Democracy Prep
Boulder City at Pahrump Valley
Lincoln County at Lake Mead
Virgin Valley at Western
Moapa Valley at Mojave
Cheyenne at Valley
Durango at Coronado
Canyon Springs at Basic
Rancho at Del Sol
Foothill at Chaparral
Sierra Vista at Spring Valley
Silverado at Desert Pines
Faith Lutheran at Arbor View
Desert Oasis at Clark
Cimarron-Memorial at Centennial
Las Vegas at Shadow Ridge