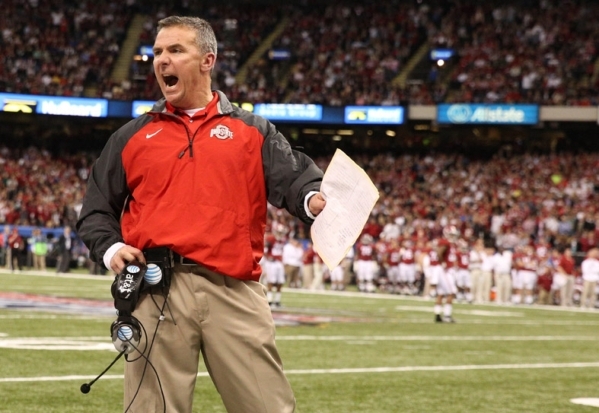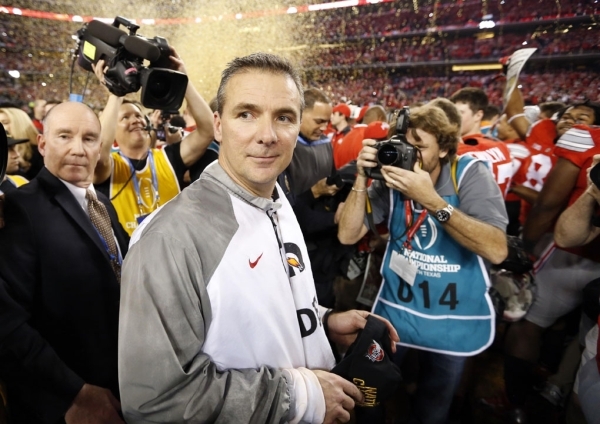 The Big 12 already was at a disadvantage for not staging a conference championship game, and now the league is putting itself in position to take another competitive step backward.
The conference announced it will limit member football teams to two days of contact during the season, including on game day. So, except during a bye week, just one day.
It's a curious decision given the other conferences haven't committed to taking such a step. Mountain West spokesman Javan Hedlund said his league's coaches have discussed it, but there has been no serious movement in that direction.
So the Big 12 is out there alone, and that's fine with commissioner Bob Bowlsby.
"The Big 12 Conference continues to take the lead in the area of player safety as the first conference to enact more restrictive contact polices than currently permitted," he said in a statement.
Player safety is a hot topic nationally, but coaches have done a much better job in recent years of policing themselves.
They are so concerned with injuries that most preseason practices already are much less physical than 10 or 15 years ago. And in-season practices have become like a vacation for players because hitting is so limited.
Besides, if a coach is too physically demanding, word will get out on the recruiting trail. The days of Bear Bryant's Junction Boys at Texas A&M are long past gone.
Usually, it's the NCAA issuing a regulation where one isn't needed.
This is a move the Big 12 really didn't need to take.
POSITION CHANGE — Ohio State coach Urban Meyer has come up with a potential solution to a problem most coaches would nearly kill to have.
He has three quarterbacks quite capable of helping the Buckeyes repeat as national champion, including senior Braxton Miller, who could transfer and play right away at another school.
Miller is staying at Ohio State, which is an accomplishment in itself for Meyer. And, according to Sports Illustrated, Miller will move to wide receiver.
Meyer told The Columbus (Ohio) Dispatch no decision has been made, but didn't shoot down a position switch, saying he's "not ready to say exactly how we're going to use him yet."
Meyer wasn't the only one trying to downplay the story. Miller's father, Kevin, told the Dispatch his son sees moving to receiver as an option in case his injured right shoulder doesn't allow him to play quarterback.
"But being a competitor and a team player, if he doesn't feel that he's ready for quarterback because of the shoulder, he's open to doing whatever it takes to get on the field and help the team," Kevin Miller said.
DIFFERENCE OF OPINION — Sun Belt commissioner Karl Benson wants his conference's teams to stop playing body-bag games that provide boatloads of money but not victories.
He said the damage from the losses outweighs whatever financial benefits come from playing money games at power-conference schools.
It's an idealistic, not realistic, view.
Louisiana-Monroe coach Todd Berry, a former UNLV offensive coordinator, stated it best.
"Until we get more money from our university, we've got to play those games," said Berry, according to The Associated Press. "I know that's against the conference's wishes, but they can take it up with my president."
FACILITY UPGRADE — Nothing like having the Super Bowl nearby to get some free work done.
The big game will be in Santa Clara, Calif., on Feb. 7, and San Jose State will serve as the practice site for one of the teams. The Spartans are expected to receive upgrades to its locker room courtesy of the NFL, a nice boost for the financially strapped program.
Contact Mark Anderson at manderson@reviewjournal.com or 702-387-2914. Follow @markanderson65 on Twitter. He is first vice president of the Football Writers Association of America.