Bishop Gorman shut out by Mater Dei in season opener, 42-0
Updated August 24, 2018 - 9:54 pm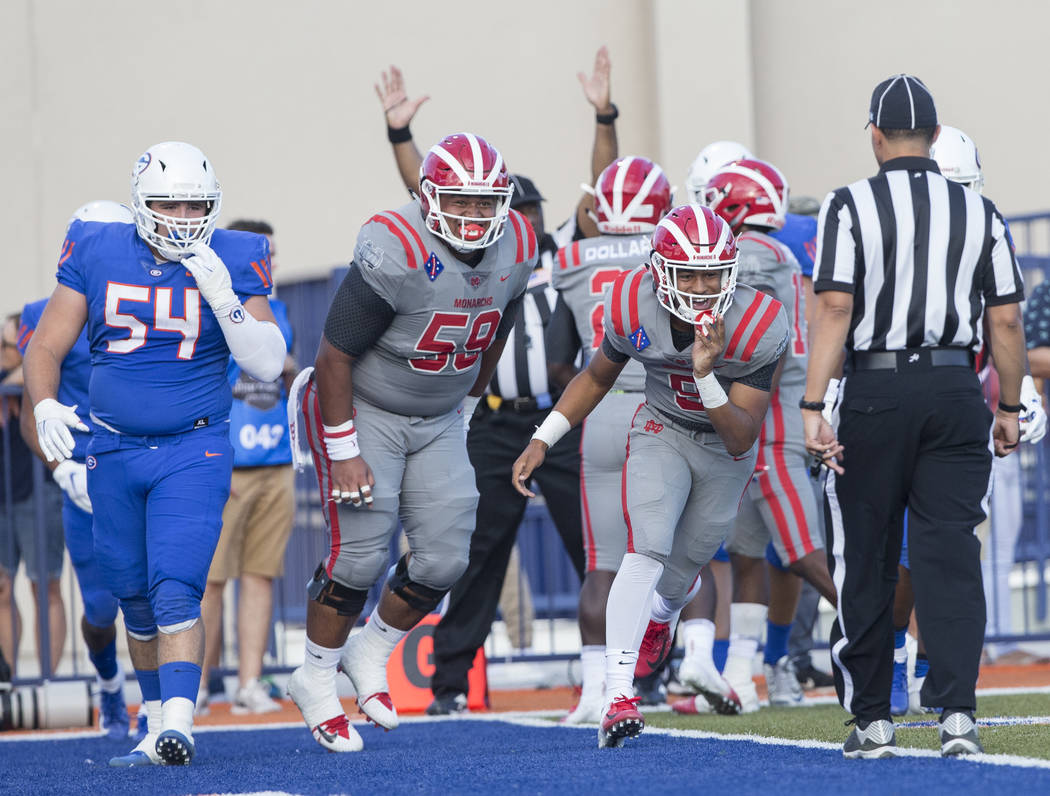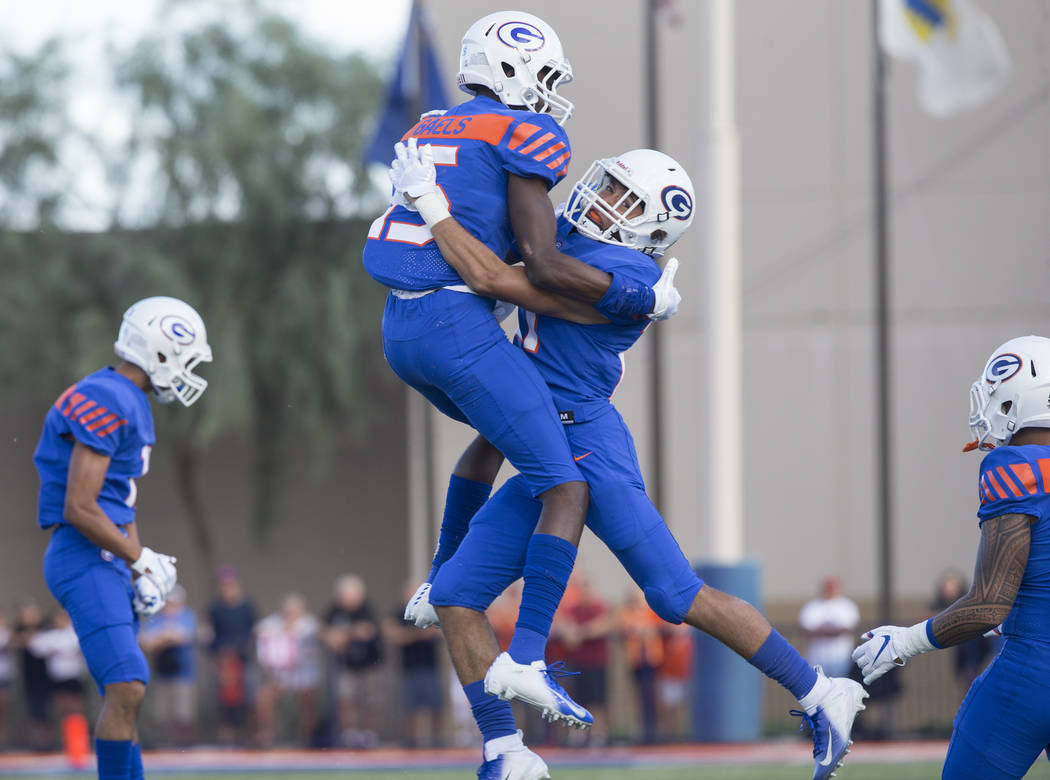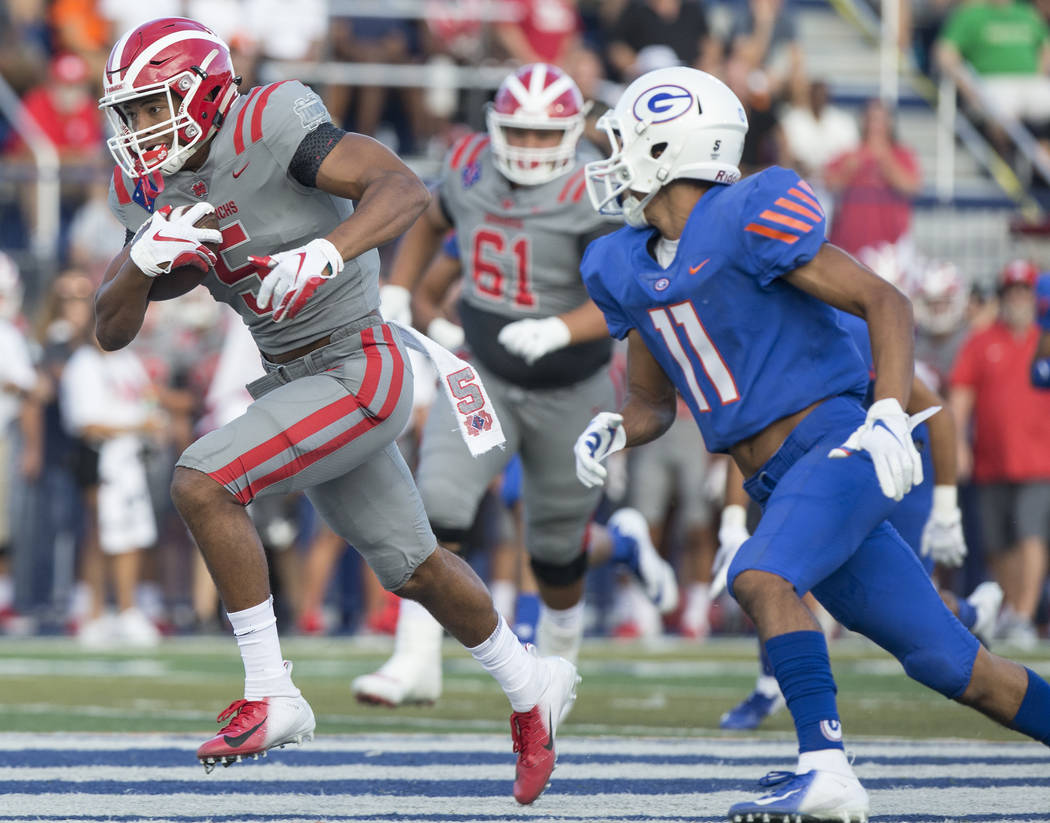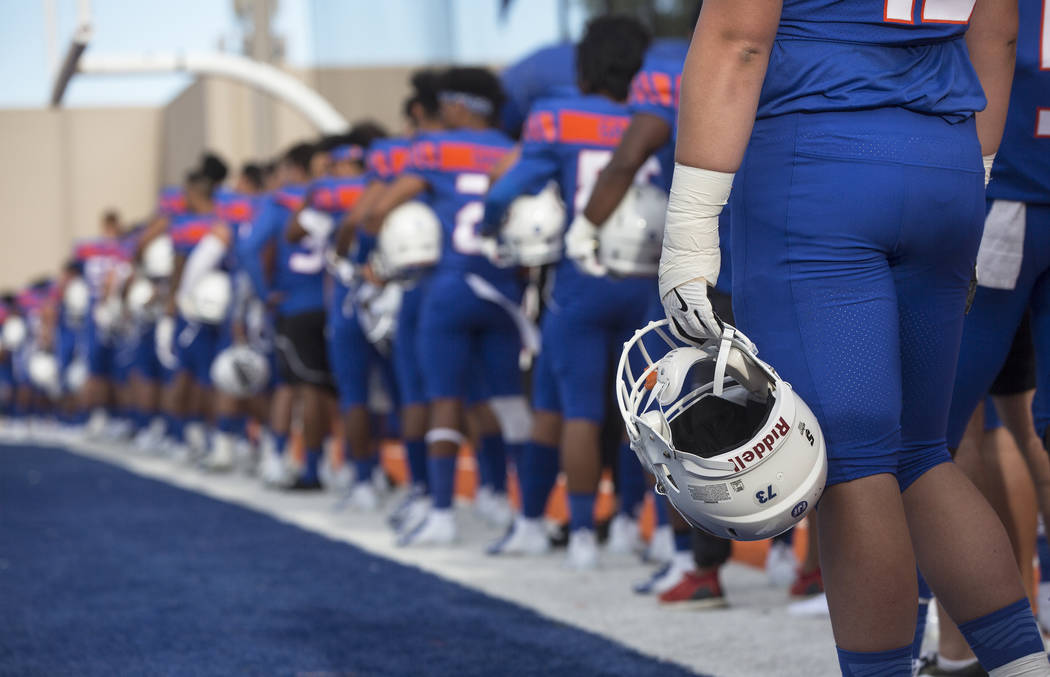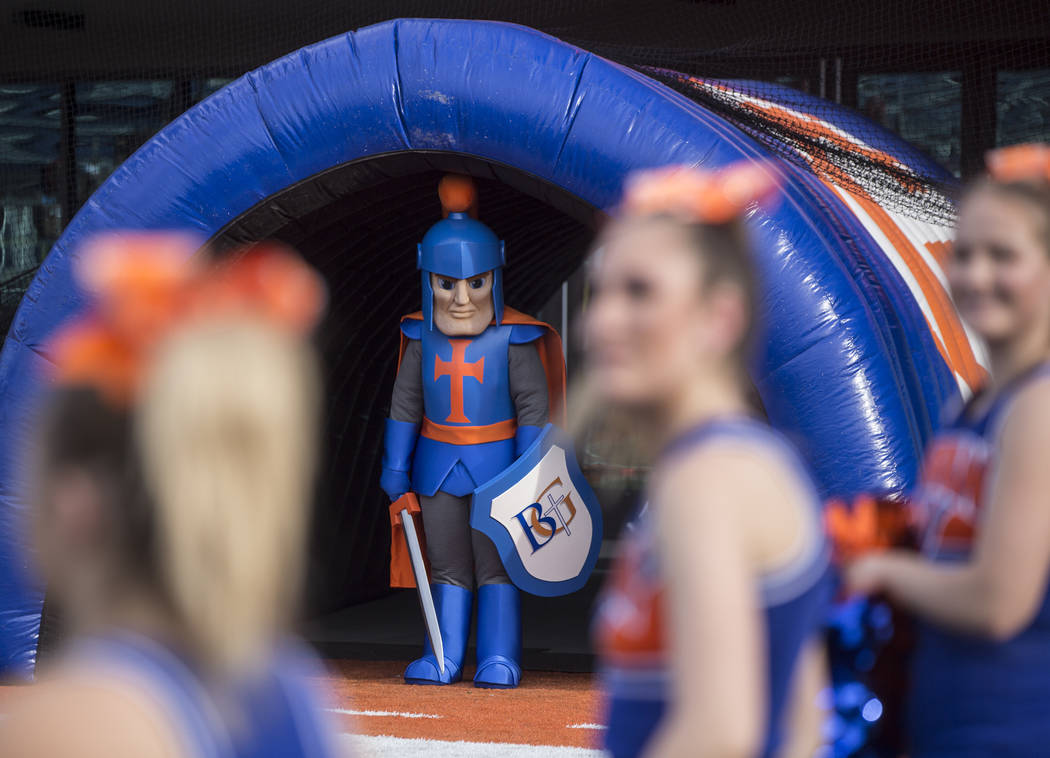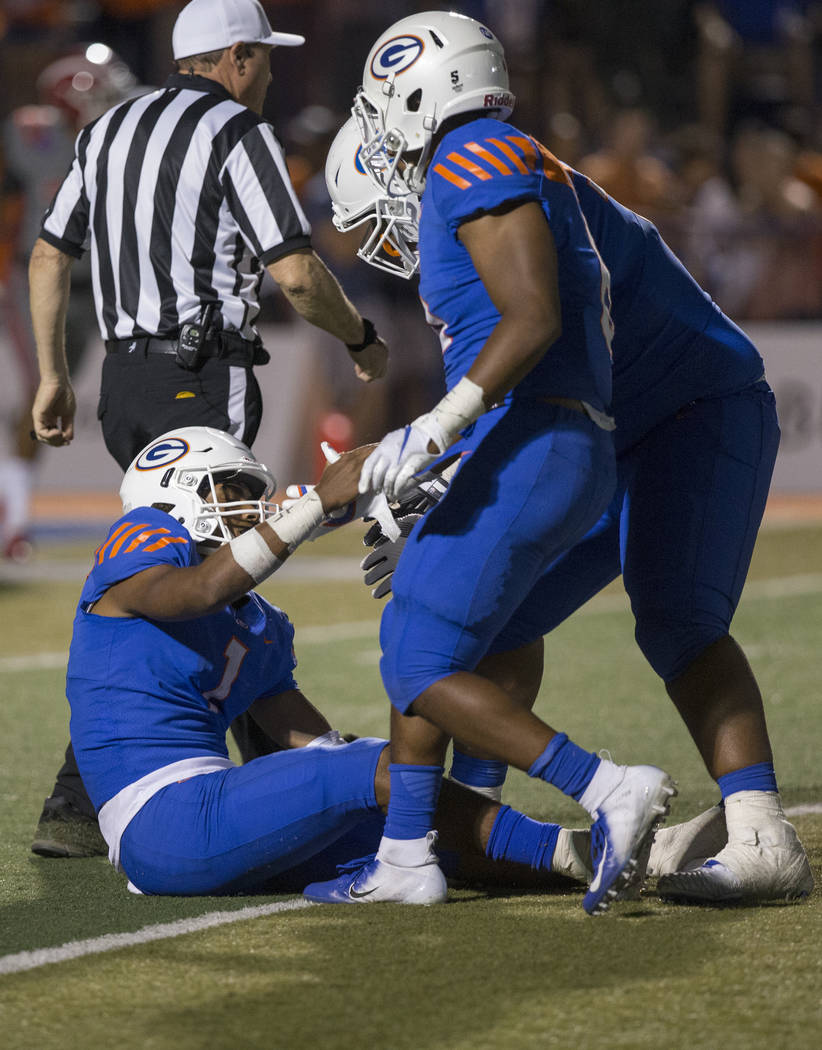 Bishop Gorman has been involved in plenty of lopsided games in recent years.
But it's been quite awhile since the Gaels were on the losing side of one.
Mater Dei (California) dominated host Gorman on Friday night and rolled to a 42-0 win. It was the first time the Gaels have been shut out since Sept. 16, 2006, against Rock Bridge (Missouri).
"That's on us. That's on the coaches," Gorman coach Kenny Sanchez said. "I didn't have those guys ready to go. We're not 42 points worse than that team. We looked sloppy; too many penalties. That's a bad job by me."
Mater Dei turned the ball over on its first two possessions in the ESPNU-televised game, but Gorman failed to capitalize and the Monarchs soon posted big play after big play.
"I thought we looked really good early, but we could never get the pendulum to swing in our way after they wanted us to stay there and get in the game," Sanchez said. "And we just refused to take it from them."
Mater Dei junior quarterback Bryce Young started the rout with a dazzling 34-yard touchdown run with 1:14 left in the first quarter. Young appeared to be surrounded in the backfield, but somehow escaped the heavy pass rush, waited for two blockers downfield and got into the right corner of the end zone.
It was the first of five scoring plays of 34 or more yards for the Monarchs, ranked No. 3 nationally by USA Today.
"They pretty much did whatever they wanted tonight," Sanchez said. "We just got our butts handed to us."
Mater Dei made the score 14-0 on a 49-yard TD pass from Young to Sean Dollars with 8:46 left in the second quarter. Eleventh-ranked Gorman then had its best drive and looked as if it might cut the deficit before halftime.
But the Gaels stalled at the 6. Sanchez called timeout with 45 seconds left in the half and elected to go for it on fourth-and-goal. Gorman went with a trick play, pitching the ball to running back Ikaika Ragsdale, who handed the ball to running back Rome Odunze.
Odunze then lofted a pass toward wide-open quarterback Micah Bowens in the end zone, but the ball was overthrown and the Monarchs took the 14-0 lead into the locker room.
"I think there's a couple things earlier in the game and then later in the game that could have been some momentum swings," Sanchez said. "We dropped a lot of balls. We didn't convert on third downs when we should have, fourth down we didn't convert on. It would have helped, for sure."
It was all Mater Dei from there, as the Monarchs outgained Gorman 216 to 65 yards in the second half.
Young completed 10 of 13 passes for 256 yards and four TDs. He had a 60-yard TD pass to Shakobe Harper, a 6-yard scoring strike to Bru McCoy and a 76-yard TD pass to Dollars in the second half. Dollars also had a 55-yard TD run.
"We have about 24 hours to get over it," Sanchez said. "And you've got to move on tomorrow morning. It's adversity. That happened. It is what it is. That's not going to get erased."
Sanchez said it's especially important for the Gaels to put the loss behind them because they face a tough road game against Centennial (Arizona) next week.
"You've got to get back to work just like everybody else that has a hard day," Sanchez said. "We've got no time to waste."
More preps: Follow all of our Nevada Preps coverage online at nevadapreps.com and @NevadaPreps on Twitter.
Contact prep sports editor Damon Seiters at dseiters@reviewjournal.com or 702-380-4587. Follow @DamonSeiters on Twitter.
Box score:
Mater Dei (Calif.) 42, Bishop Gorman 0