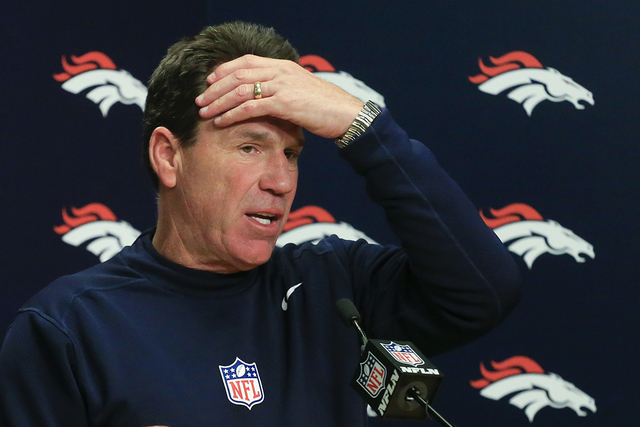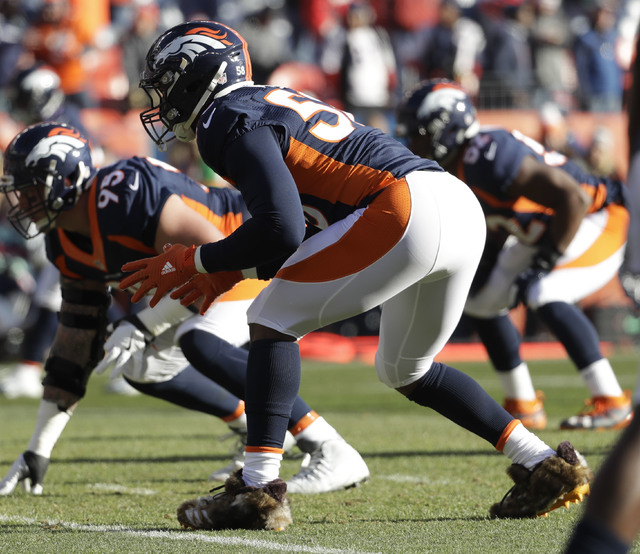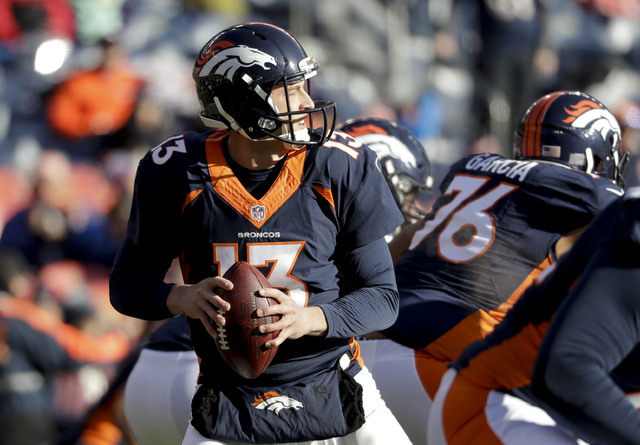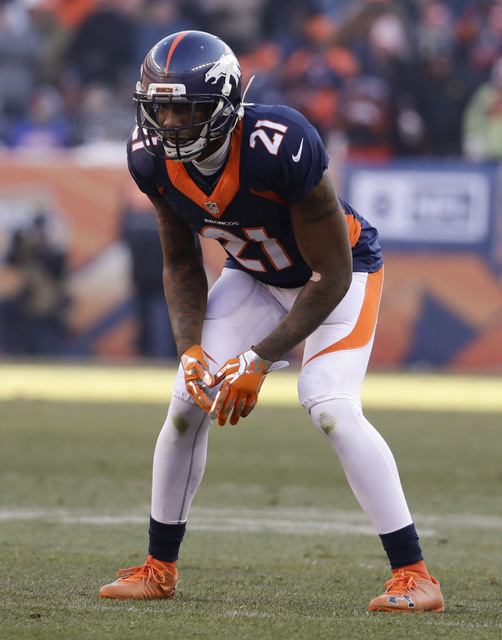 Denver Broncos head coach Gary Kubiak had to settle a squabble between members of his offense and defense in the wake of Sunday's 16-3 loss to the New England Patriots.
Another feeble effort by the offense apparently set off the dispute with the reigning Super Bowl champions, according to a published report.
"Pretty much your classic offense vs. defense divide," one unidentified player told Michael Silver of NFL.com.
Kubiak asked if any of his players wanted to address the team after Sunday's game, the report said. Left tackle Walter Okung was the first to speak, but cornerback Aqib Talib reportedly protested, sparking the argument between members of the offensive line and secondary.
That forced Kubiak to intervene and calm the dispute after a second straight defeat dropped Denver (8-6) one spot out of the sixth and final playoff spot in the AFC.
The Broncos have scored one offensive touchdown in the past two games and managed nine total yards on their first five second-half drives Sunday, negating a defensive effort that limited Patriots quarterback Tom Brady to 188 total yards.
"I definitely understand their frustration," Okung told NFL.com. "They played well enough to win, and they held that team to 16 points, which a lot of teams don't do. We're an emotional team; that's what makes us so good."
Denver safety T.J. Ward agreed with assessment and sought to downplay the locker-room grousing.
"We are an emotional group," Ward said. "That's why we play as well as we do. What happened wasn't even anything major — just a little frustration. We're all trying to win."
Sunday's loss ended Denver's chances of winning the AFC West Division. Now, the Broncos' only path to the postseason is through the wild card, and they are in a three-way tie with Baltimore and Tennessee, which each own the tiebreaker.
Quarterback Trevor Siemian, a 2015 seventh-round draft pick who emerged as a surprise winner for the starting job in preseason, termed Sunday's performance as "frustrating."
Wide receiver Demaryius Thomas took it a step further.
"Sad to say," Thomas told the Denver Post, "we went out and competed as a group, but I don't think the whole squad was ready to go."
Denver's defense, led by linebacker Von Miller, carried the team to its Super Bowl championship last season, shutting down Brady in the AFC Championship Game before flustering league MVP Cam Newton of the Carolina Panthers in the Super Bowl.