Broncos player released from hospital after hit-and-run in NJ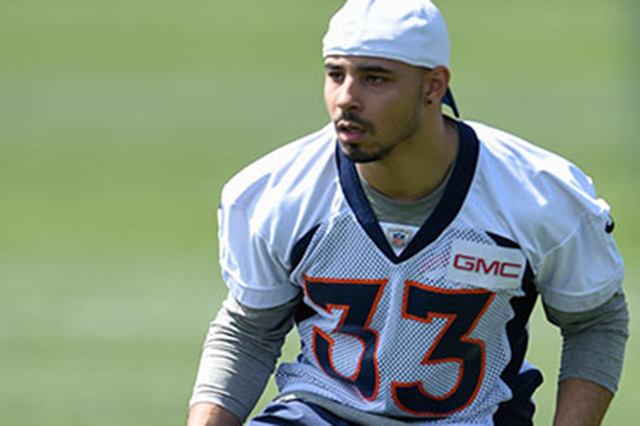 Denver Broncos cornerback Tevrin Brandon was hospitalized briefly after suffering minor injuries when he was struck by a car while crossing the street in Belmar, N.J., on Sunday.
Police believe that Brandon was hit by a Ford F-150 pickup, and the driver then fled the scene.
Brandon, 24, is expected to participate in Broncos' organized team activities, which start Wednesday.
Brandon went undrafted last year and spent time in the Fall Experimental Football League. He signed a futures contract with the Broncos in January.