Canyon Springs offense clicks at right time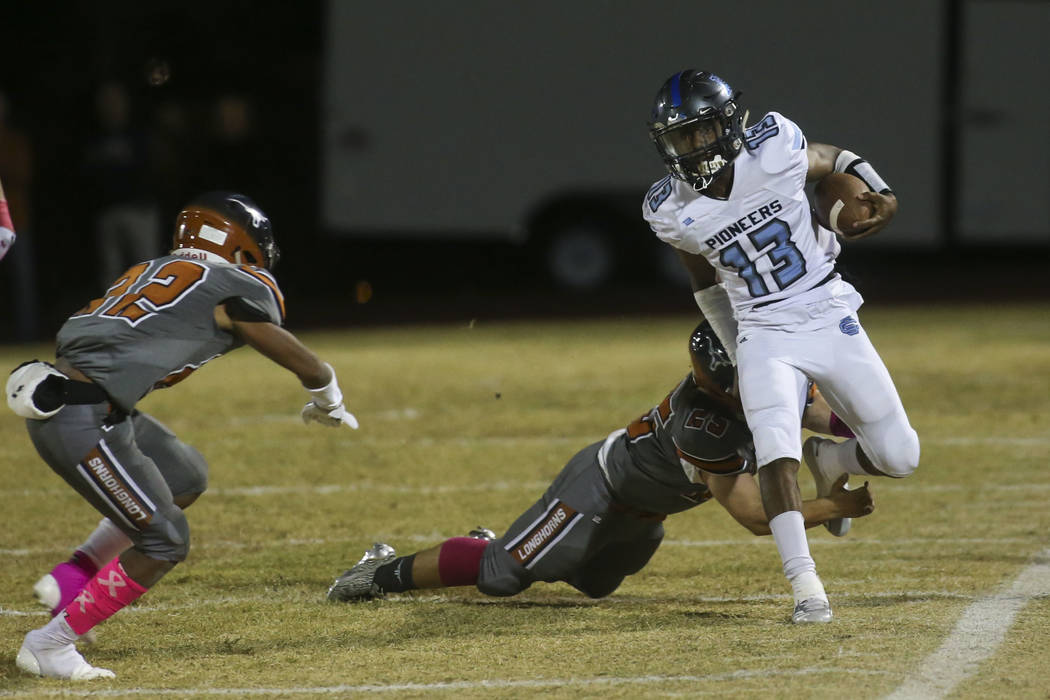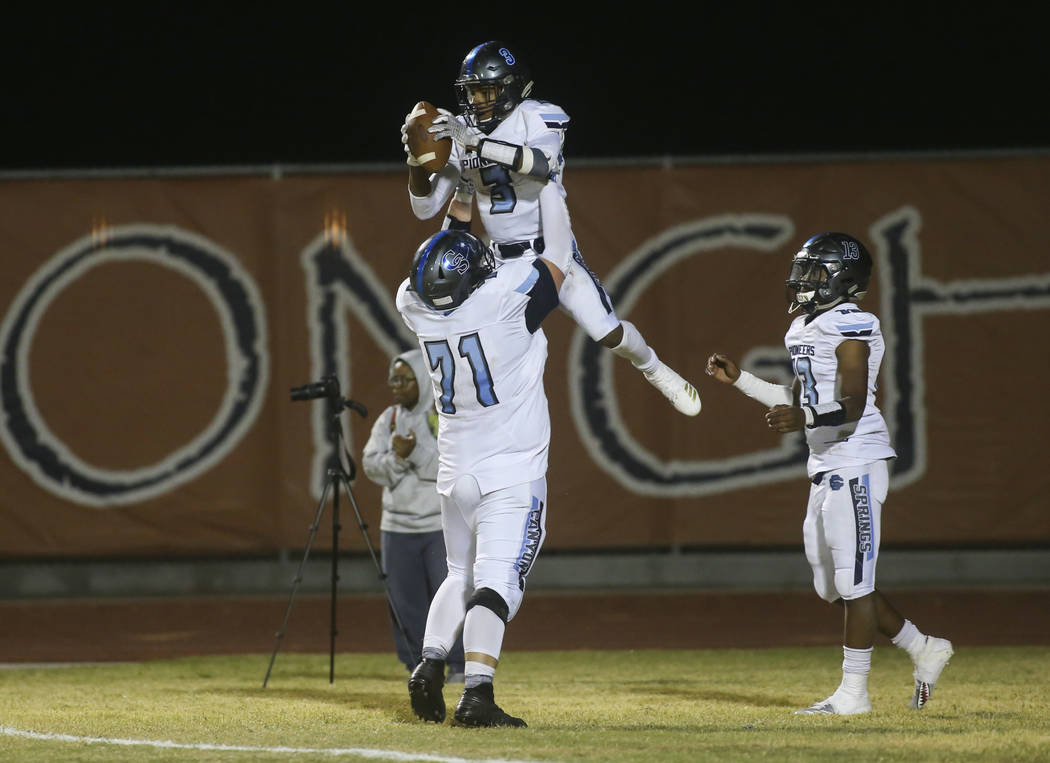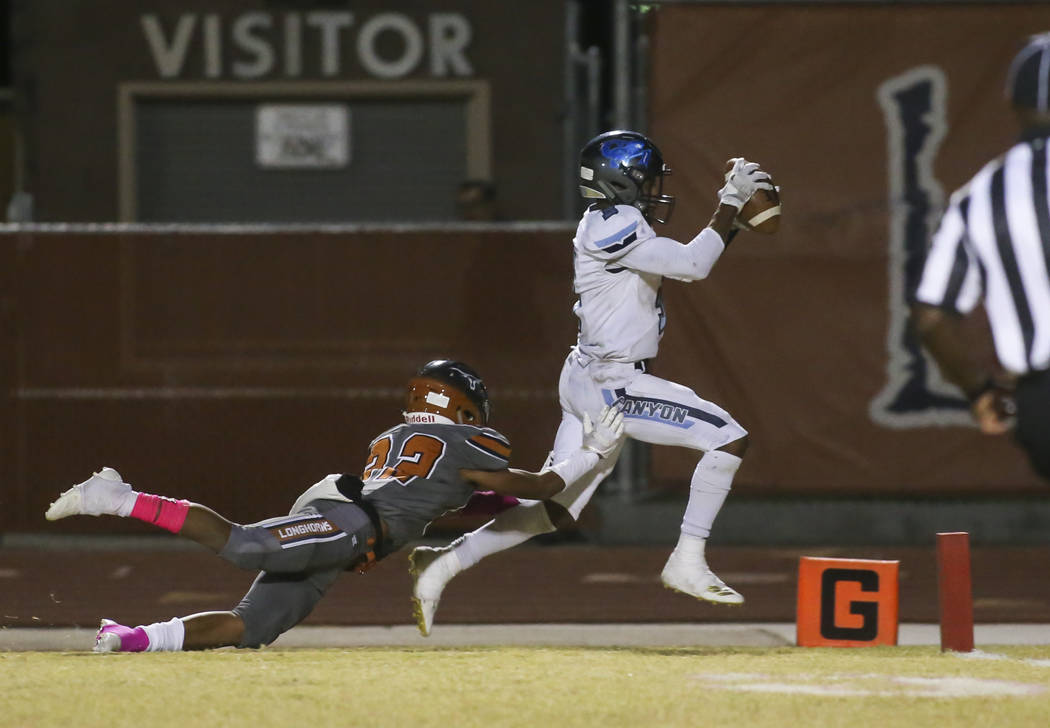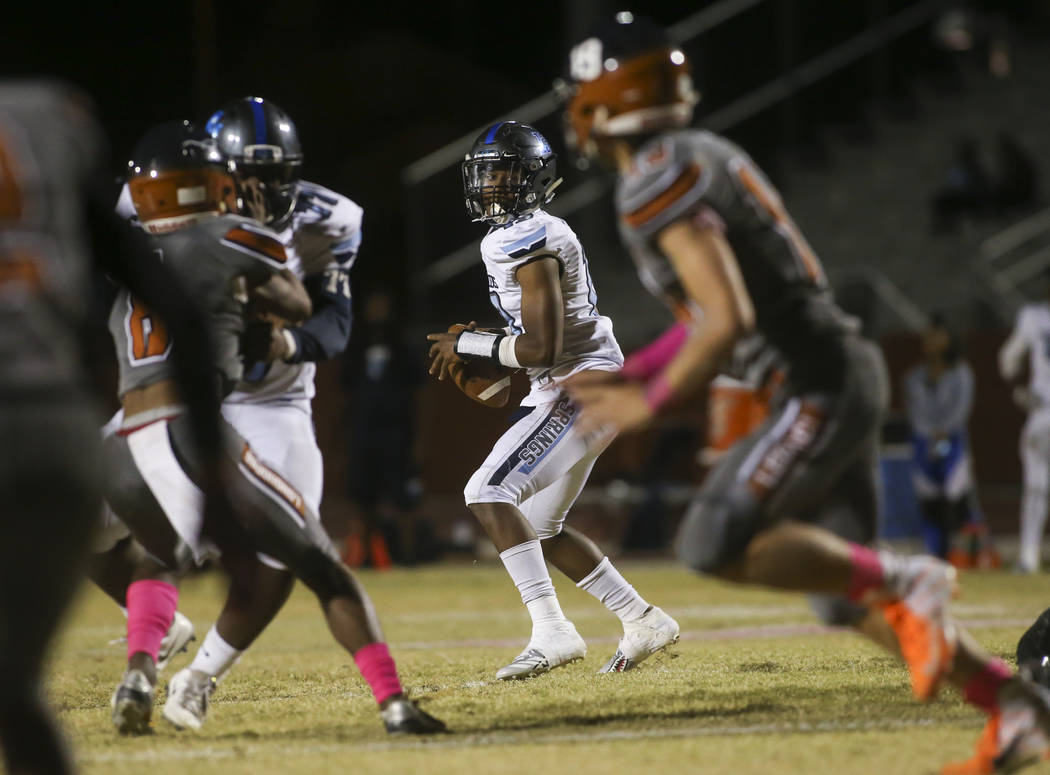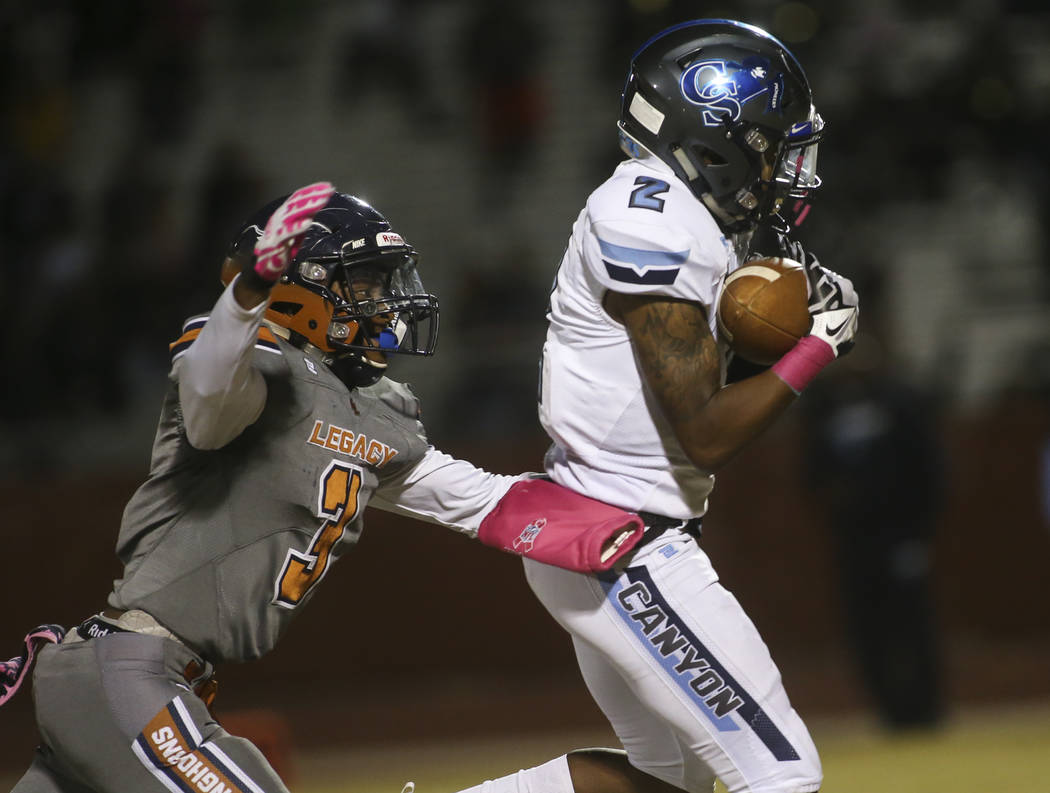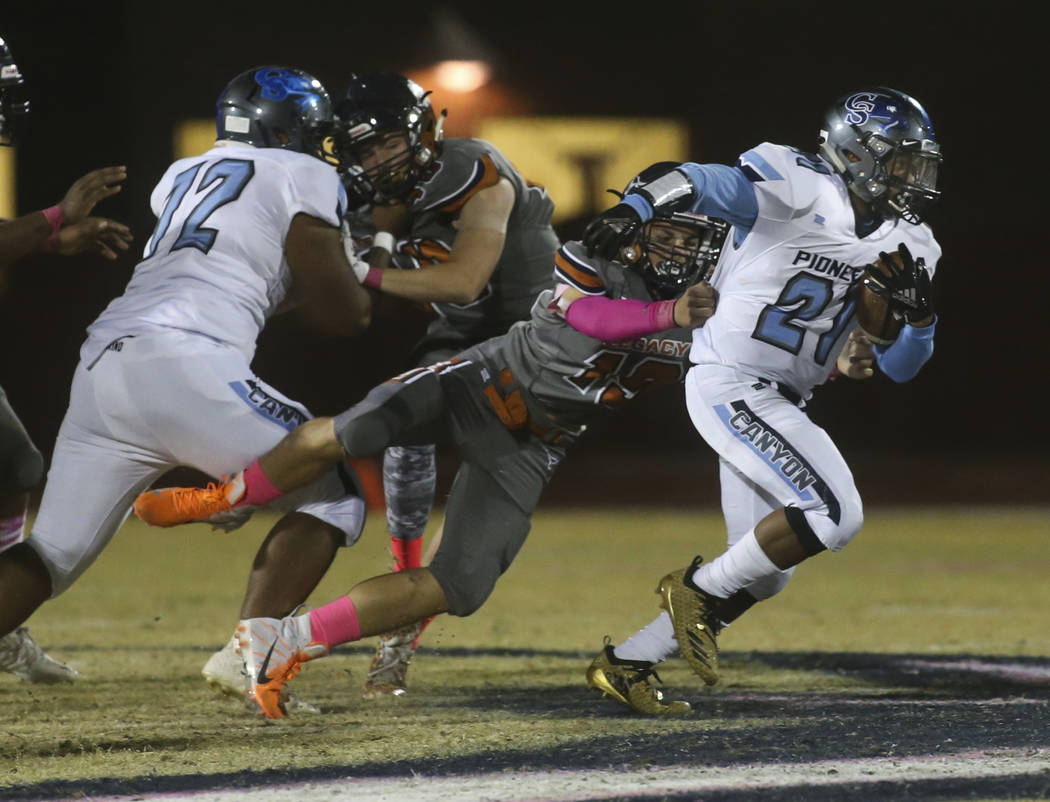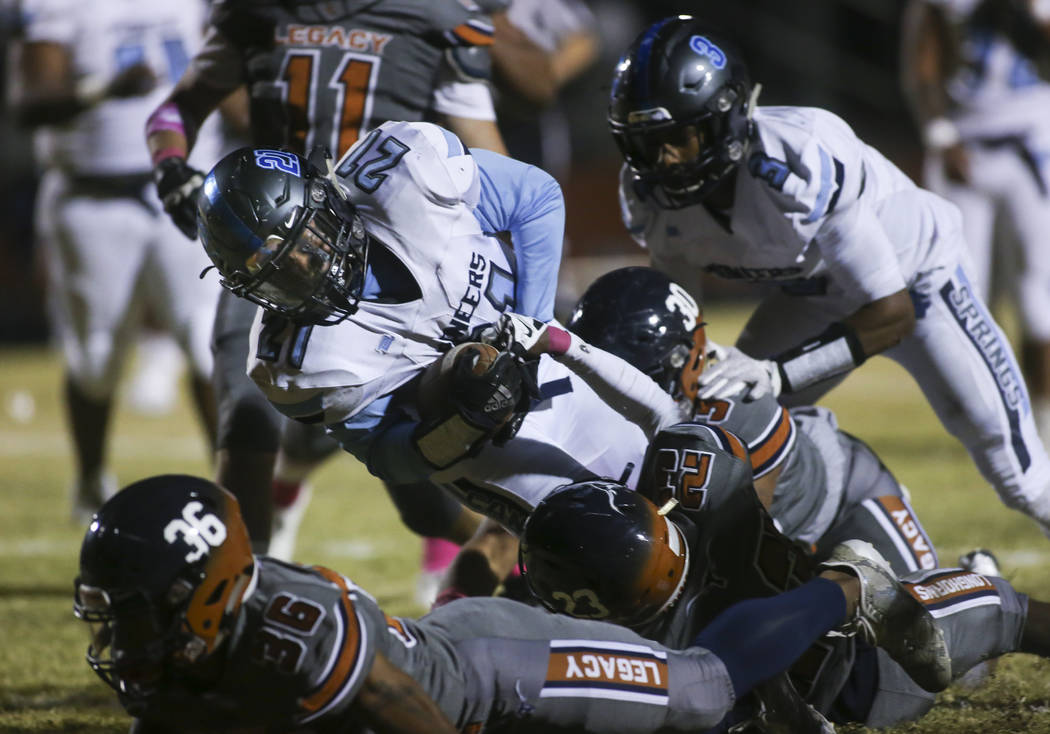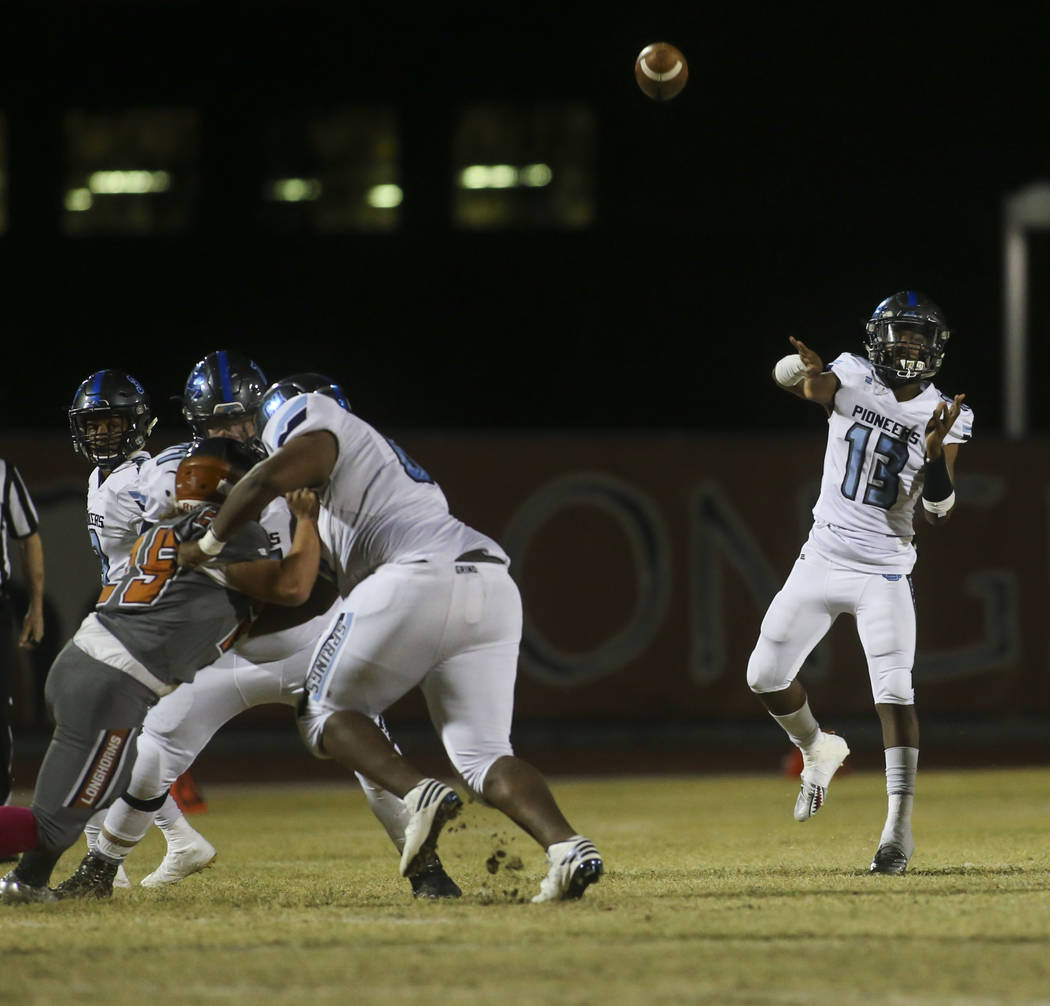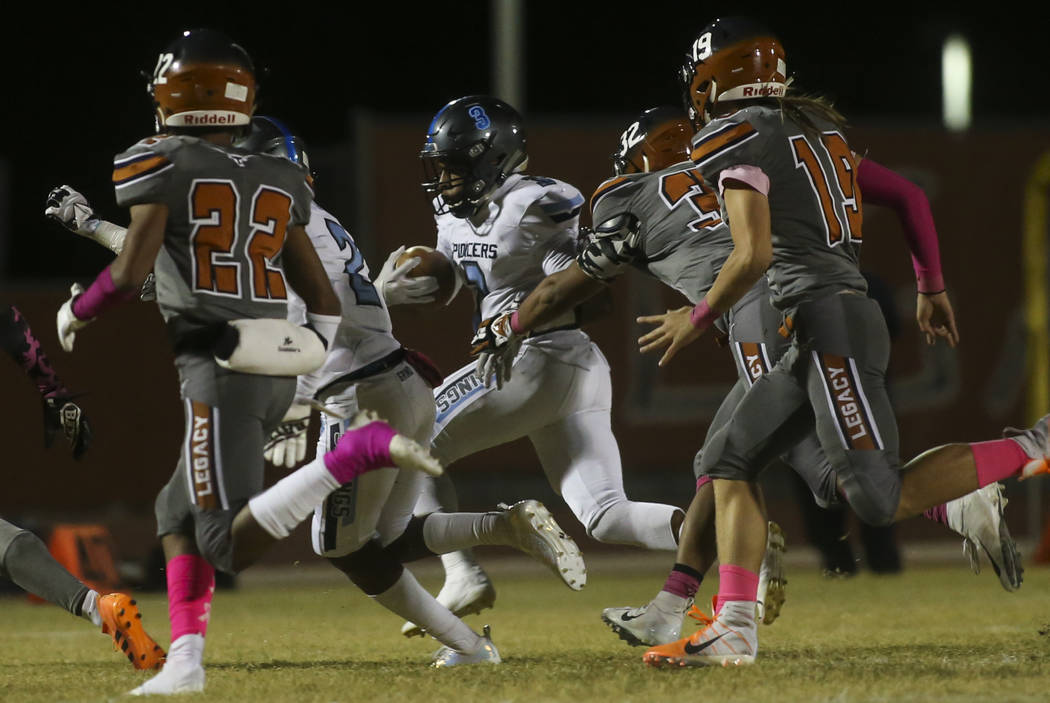 The Canyon Springs offense didn't exactly get off to a flying start this season, but coach Gus McNair thinks his squad might have finally found its identity after gaining a season-high 490 yards in a win over Palo Verde last week.
It couldn't come at a better time.
The Pioneers (7-3) host Faith Lutheran (7-4) at 7 p.m. Friday in a Mountain Region semifinal.
"It's a little easier for defenses to kind of get in the rhythm sooner," McNair said. "Offense is more intricate, so it takes time for guys to really understand what you're trying to do and get comfortable with it. And sometimes it just clicks, and when it clicks, that's when it's dangerous."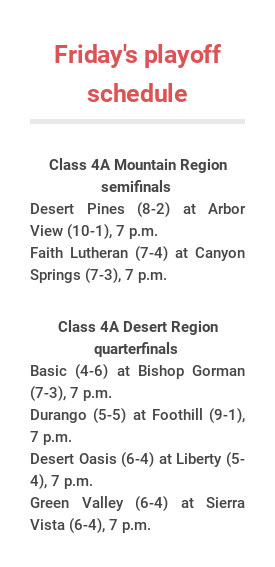 One of the keys has been the emergence of quarterback Xavier DeLong, who passed for 323 yards and three touchdowns against Palo Verde. The Mojave transfer finally appears comfortable running the offense and brings another dimension.
"X is a special player, a great athlete," McNair said. "He's a great football player. If he plays well, we play well. We're hoping he's dialed in, which he has been this week. He's really been focused these last few weeks."
It has showed in the team's production. Canyon Springs has topped 300 yards of offense in three of its last four games after being outgained by many early-season opponents. The Pioneers scored 52 points in their first four games, but have finished strong, posting 160 points in their past five games.
"The offense has now come along, and they're playing as a team and playing as one and trusting each other," said senior linebacker Keyvon Lakes, who helped key a defense that carried the load early in the season. "They know that they're going to be there and make plays for each other every single night."
Along with the emergence of DeLong, Canyon Springs has benefited from a healthy Jayvion Pugh. The senior running back got off to a slow start while nursing an ankle injury, but has topped 100 yards in two of the team's past three games. He has joined sophomore Martin Blake to give the team a strong one-two punch in the backfield.
"We're starting to execute," McNair said. "Jayvion's finding his rhythm at running back. X is finding his rhythm at quarterback. And not just at quarterback, he's getting comfortable in the system and learning how to read the defense the right way."
And Blake knows the offense could play a key role in limiting Faith Lutheran's scoring opportunities. The Crusaders also have been playing their best offensive football, scoring 36 or more points in each of their past four games.
"The best thing we can do is keep the ball moving," Blake said. "If we keep the ball moving, the clock's moving. If the clock's moving, we control the game."
More preps: Follow all of our Nevada Preps coverage online at nevadapreps.com and @NevadaPreps on Twitter.
Contact prep sports editor Damon Seiters at dseiters@reviewjournal.com or 702-380-4587. Follow @DamonSeiters on Twitter.