Centennial rallies for stunning 32-26 victory over Sierra Vista
August 17, 2018 - 11:19 pm
Updated August 18, 2018 - 1:22 am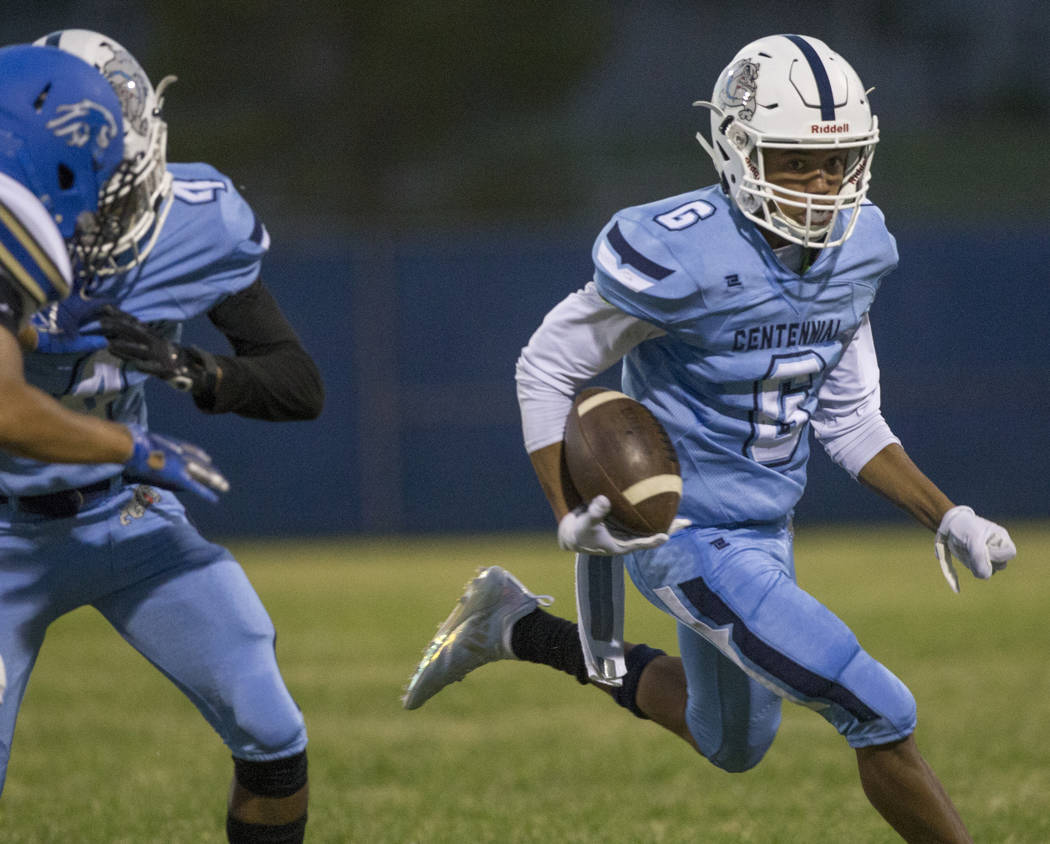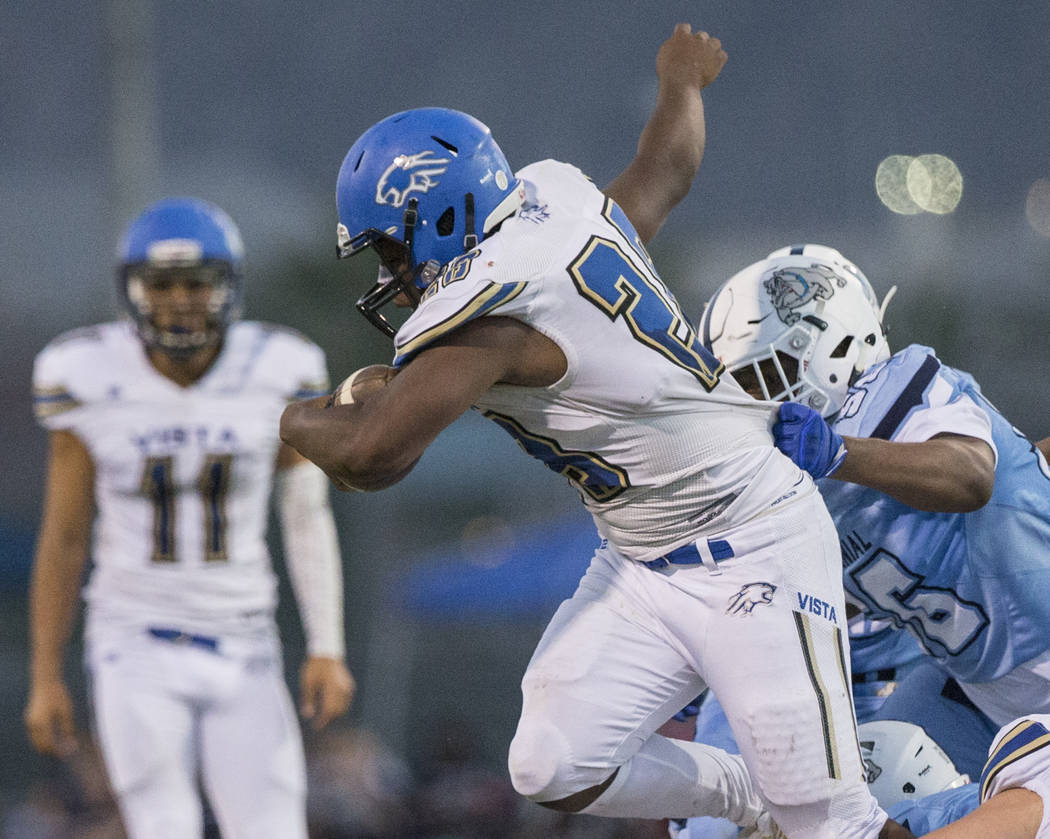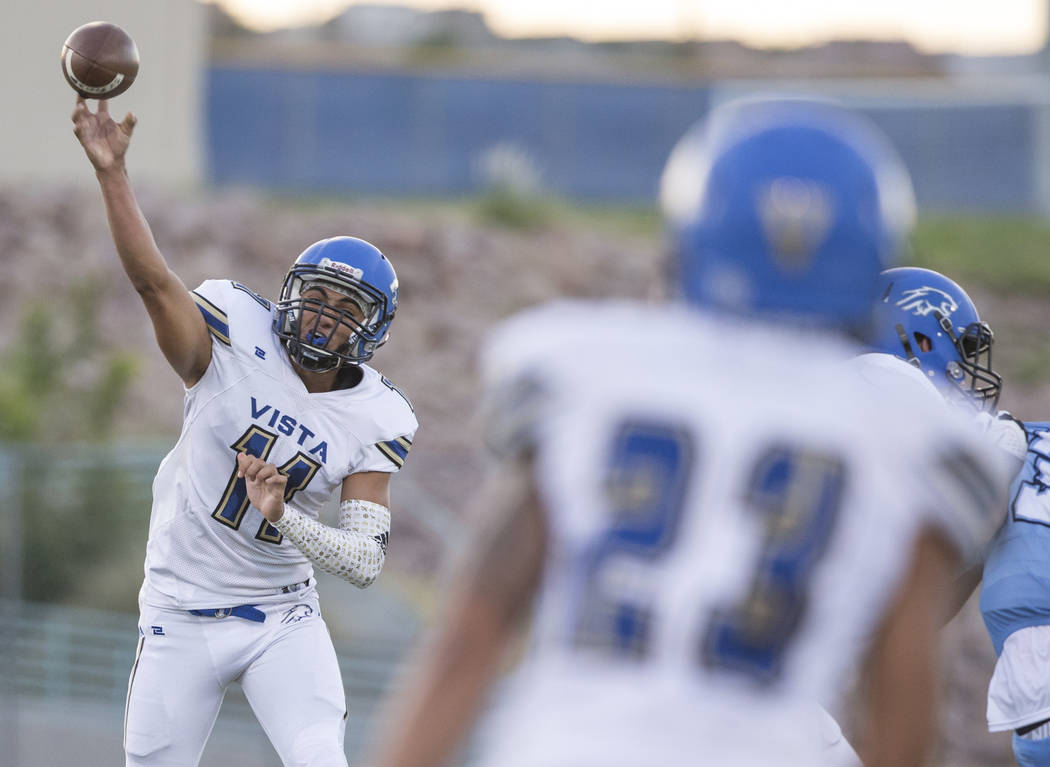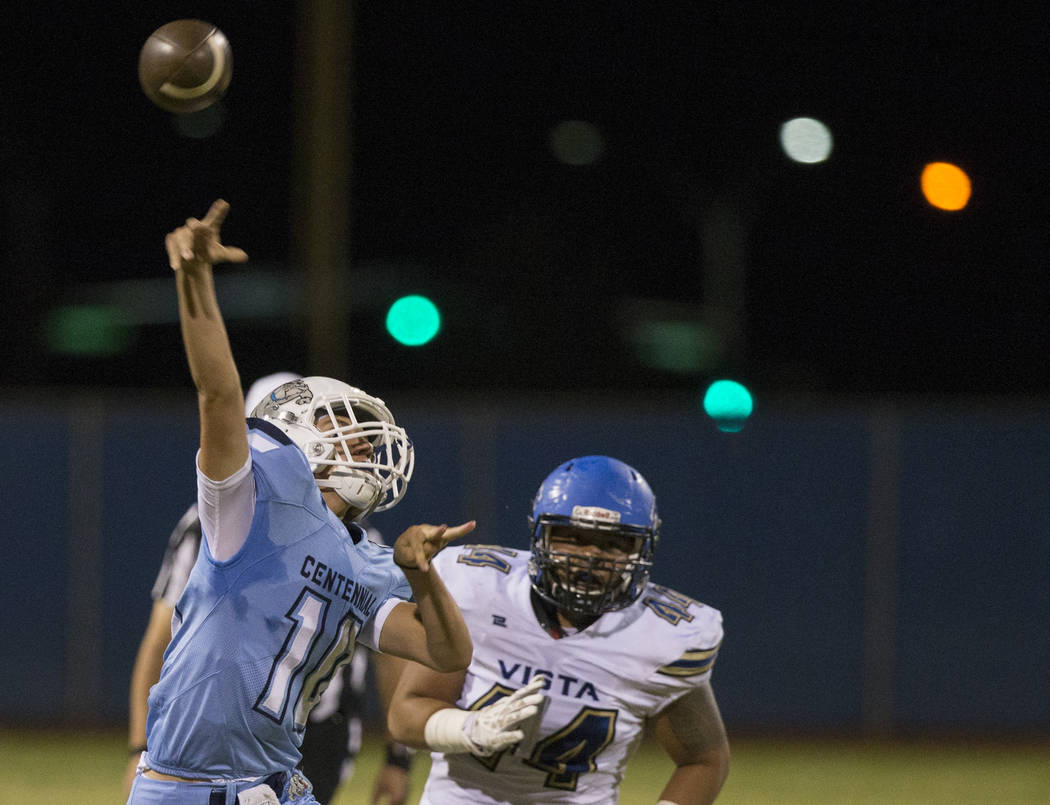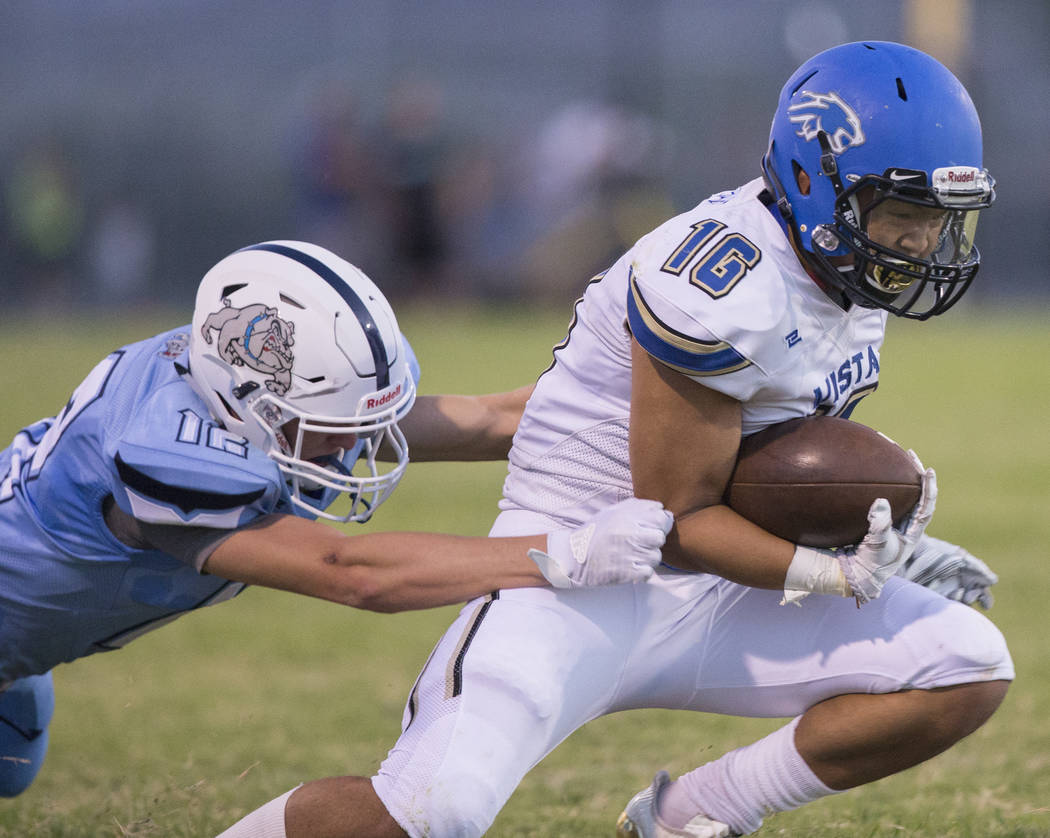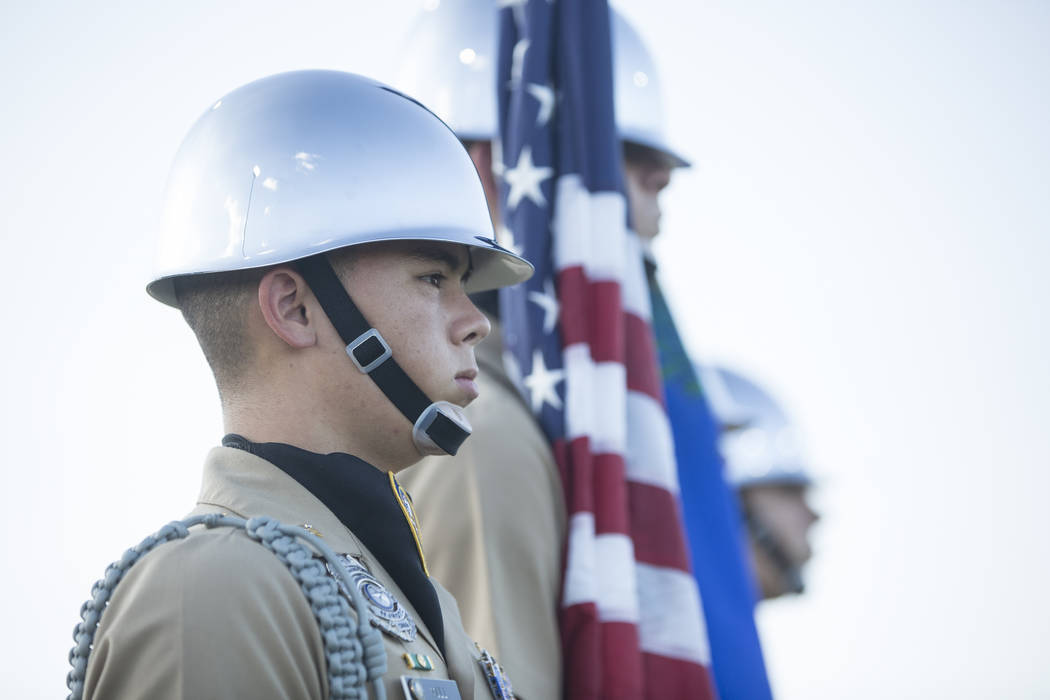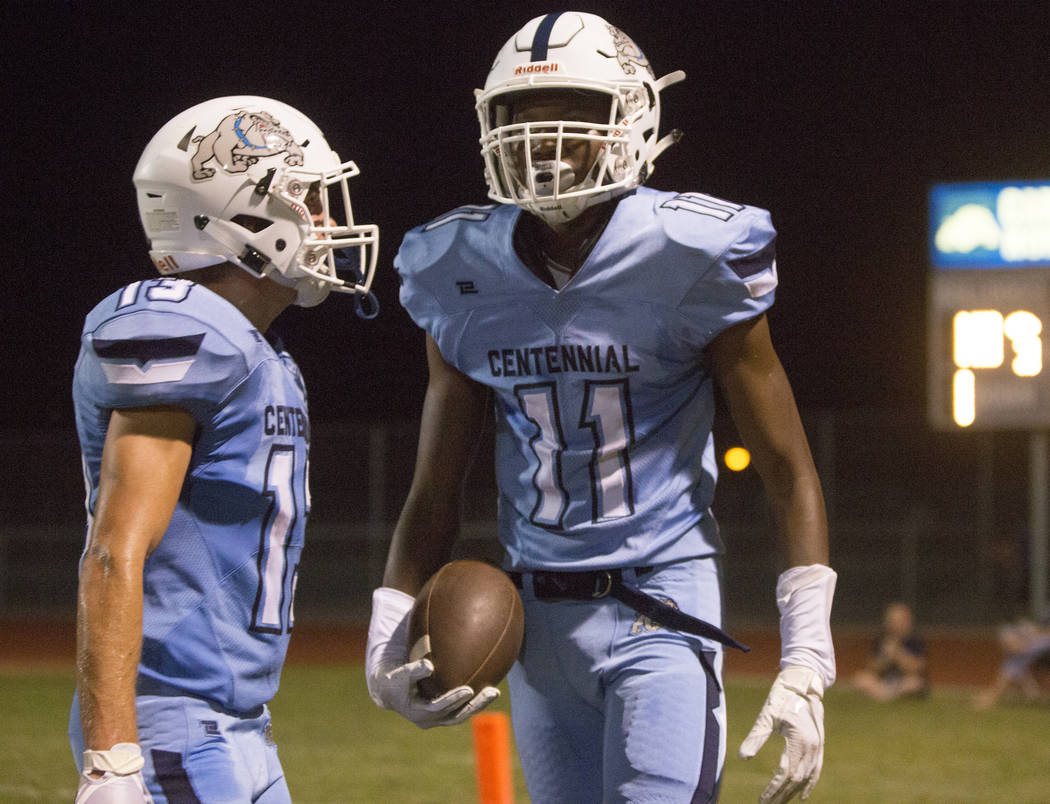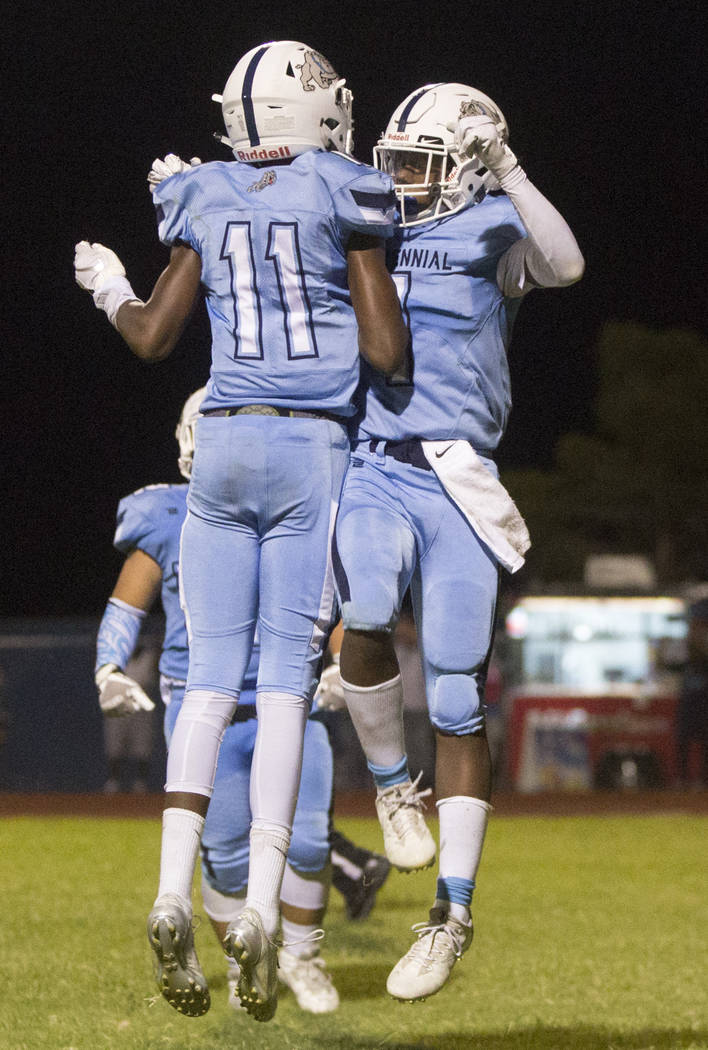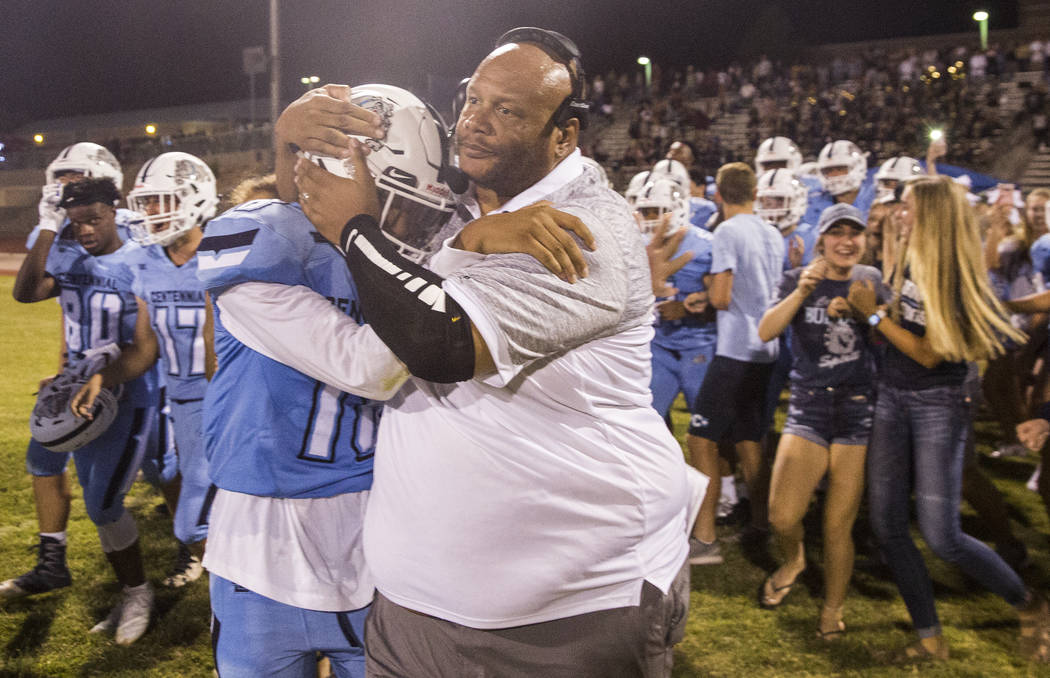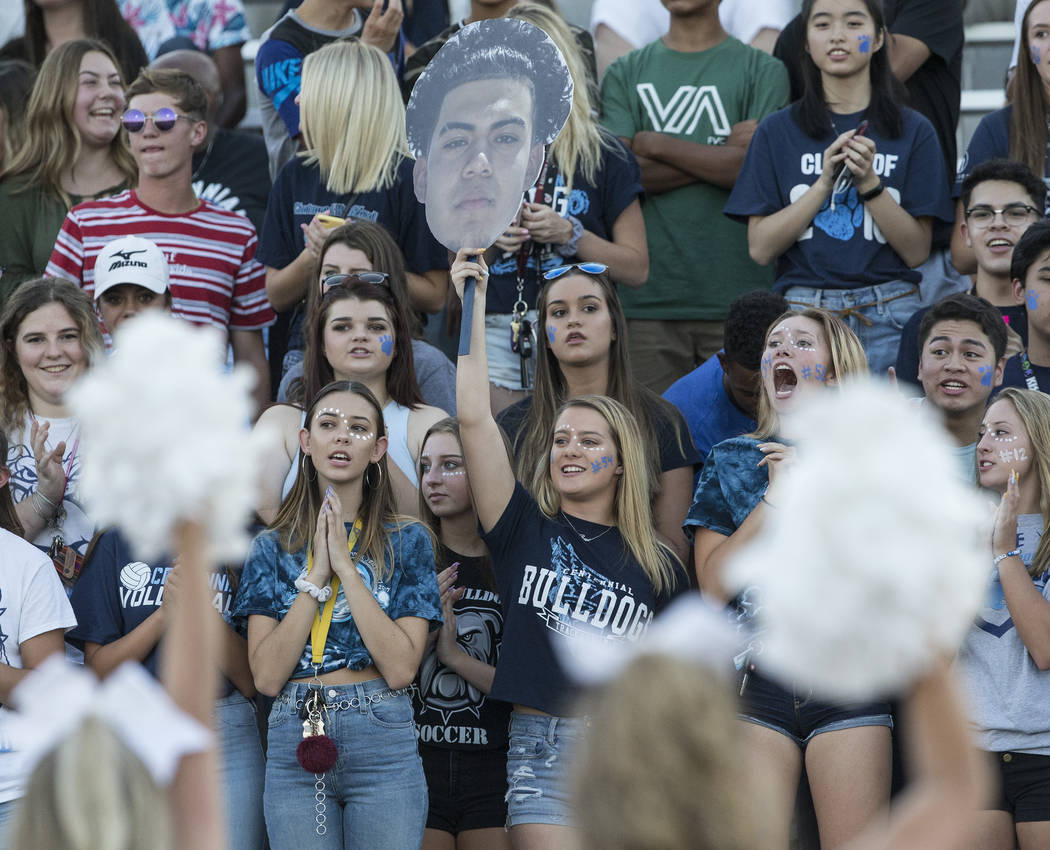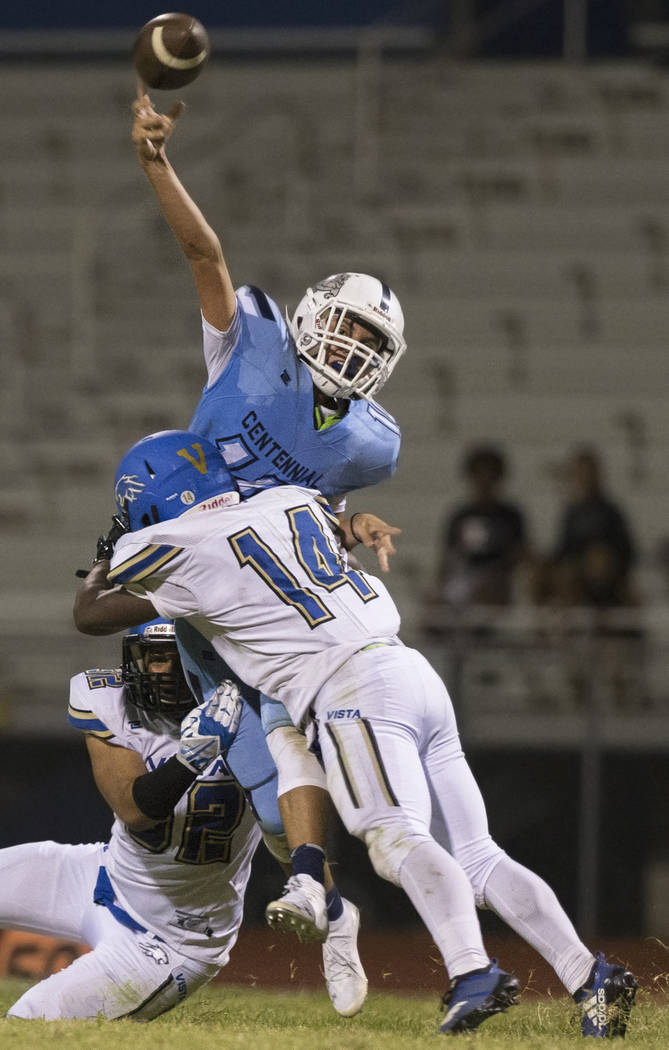 Centennial's football team took Friday to unveil its new turnover bone. It's a take on the University of Miami's turnover chain, and whoever recovers a turnover celebrates with the bone.
The first use of it could not have come at a better time. Nate Conger's fumble recovery won the game.
After a missed field goal that would have given the Bulldogs the lead, Sierra Vista needed one first down to run out the clock. But a scrum pounded Bryan LaGrange, and Conger emerged from the huddle with the ball, rumbling 20 yards to the end zone and giving Centennial a 32-26 lead with 44 seconds left.
When the final score held, the legend of the turnover bone was born.
"We all knew we had to strip the ball. We all knew we had to find a way to get it back so that's what we did," Conger said. "We go and celebrate whenever we get a turnover to make it more exciting for the defense when we make a big play."
Things looked bleak early on for Centennial (1-0). The Mountain Lions dominated for most of the first half, grabbing a 19-0 lead and holding Centennial to minus-4 yards of offense in the first quarter.
But late in the second, sophomore quarterback Colton Tenney, making his varsity debut, unleashed a 75-yard bomb to Aaron Johnson to wake up the Bulldogs. Ethan Hair added a 40-yard field goal before the end of the half to make it 19-10 Sierra Vista at the break.
"He made some mistakes early and did a really good job late," Centennial coach Dustin Forshee said of his quarterback. "Defense buckled down at the end."
In the second half, Tenney looked more poised. After an early interception, he finished the half 9-for-13 passing for 66 yards and two touchdowns. The final of his two touchdowns went 21 yards to Amari Miller, and Tenney finished with 166 yards and three scores.
Sierra Vista (0-1) lost two starters to apparent injury in the fourth quarter. Standout linebacker Jahssiah Maiava left with what looked like a leg injury. Then the Mountain Lions lost quarterback Jordan Solomon, who threw for 269 yards and three touchdowns, later in the quarter.
Opening with a victory against the preseason No. 8 team in Class 4A allows Centennial to match last year's wins total. And it also means it can hoist high the turnover bone.
"It shows the kids we have and the fortitude the have within them." Forshee said. "We're the Dogs here. We got the Bone."
More preps: Follow all of our Nevada Preps coverage online at nevadapreps.com and @NevadaPreps on Twitter.
Contact Justin Emerson at jemerson@reviewjournal.com or (702) 387-2944. Follow @J15Emerson on Twitter.
Box score:
Centennial 32, Sierra Vista 26