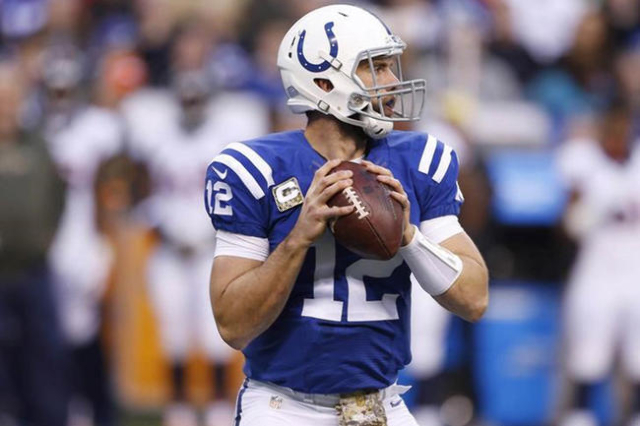 Indianapolis Colts quarterback Andrew Luck will be sidelined for two to six weeks after suffering abdominal injuries during Sunday's game against the Denver Broncos.
Tests indicated that Luck sustained a lacerated kidney and a partial abdominal muscle tear. No surgery should be required and a full recovery is expected, the team said in an announcement Tuesday afternoon.
"The injuries happened at the end of an early fourth quarter scramble when Andrew was doing everything he could to get us the win," Colts coach Chuck Pagano said. "Andrew was sore after the game and was feeling a little worse Monday afternoon, so we sent him to get tests."
Luck completed 21 of 36 passes for 252 yards and two touchdowns in the Colts' 27-24 victory over the Broncos in Lucas Oil Stadium.
"It's way too early to guess how long Andrew will be out," Pagano said. "We're going to keep listening to the doctors and evaluating his progress on a week by week basis. We've got all the confidence in the world in (backup quarterback) Matt Hasselbeck and we're not going to put Andrew back out there until he's healed and ready to go."