Devante's Diary: Reflecting on my time as a Rebel
December 3, 2014 - 9:50 pm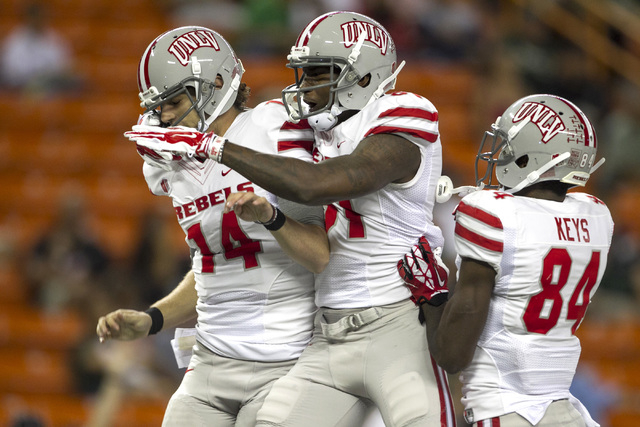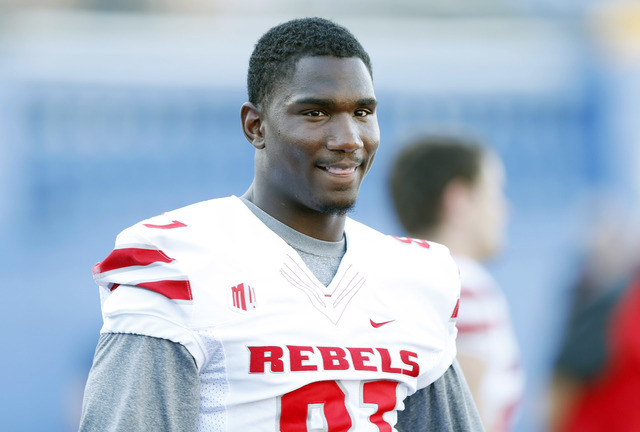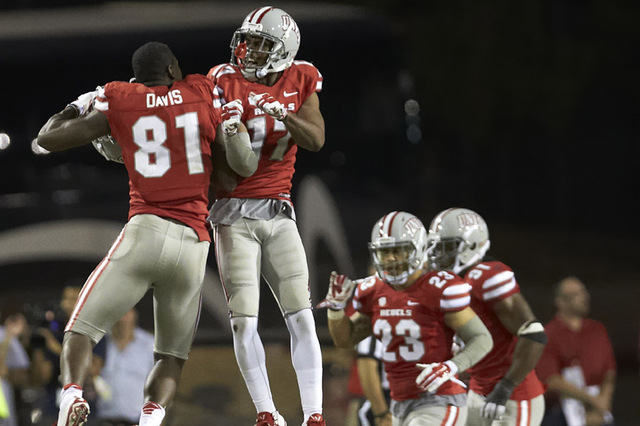 Well, it's the final edition of Devante's Diary.
Obviously a lot has gone on since my last entry. Our coach, Bobby Hauck, resigned and then we played our final game of the season and of my college career.
I had no idea up until the regular team meeting last Friday when Coach told us. It was shocking to hear him say he was leaving. The news really hurt me because that staff did so much for me.
We were ready to go for the game vs. Reno on Saturday and I must say it was a heartbreaker, especially after we started so well and led at halftime. You don't want to lose your last game, especially to Reno and see them take the Fremont Cannon. So, to the fans, I apologize for letting that happen.
Going out for Senior Night, it was emotional after seeing Coach Hauck and it really hit me that this was my last game as a Rebel. You suddenly think about the good times you had here and what you did for the program and what the program did for you. The announcer at the stadium (Dick Calvert) said during my introduction that I was maybe the best receiver to ever wear the Scarlet & Gray and I heard a loud scream from the fans so that made me feel really great. I went out and saw my parents on the field, gave out hugs and then sent them into the stands so we could go to work.
I got just one catch in my last game but it was for a score. Getting a touchdown in my last game will be a good memory. After it was all over, it was tough walking off that field for the last time. It took me like 15 minutes to just get into the locker room building. I took photos with some of the other seniors and it really hit me that this was the last time I'd be at Sam Boyd as a player.
I want to thank everyone at UNLV but especially my receivers coach, Cedric Cormier, or "Coach C," as we call him. Coach Cormier was a father figure to me. He recruited me out of Houston and took a chance on me. In my freshman year I was kind of mad because I wasn't getting the ball and Coach C humbled me and made sure I stayed level-headed and just kept working harder at practice and in the classroom.
When I got here, I was hot-headed and immature – I thought I knew everything. He taught me that that's not the way to be. He helped me understand how to be a man and carry myself and get ready for life in the real world. He never left my side and I'm happy I made the decision to come here. We had our times but he never gave up on me. When the clock clicked zero last Saturday, he told me he was proud of me and we hugged.
Now, to the good news. I'm really looking forward to graduating later this month. You put so much into school and to graduate means you finished and got that degree. I came back to graduate and now the day is here. I have nearly 20 people calling and looking for graduation tickets so I'll have a big group there for the ceremony. My plan after graduation is to go to San Diego to train, play in the Senior Bowl in January and make sure I play well there. Hopefully I get the NFL Combine invite and then I'll come back and go through pro day here and see where I end up next spring.
Before I go, I have to add that I'm very proud of D-Boyd (Mountain West Conference Freshman of the Year Devonte Boyd) and what he accomplished in his first year. He has the mindset to work his behind off and continue to get better. Even though he did so much, he doesn't think he did anything so I know he'll do big things. His sophomore season is going to be even crazier numbers.
I want to say Thank You Rebel Fans for reading my diary and supporting me for the last four years. I wish good luck to next year's team and good luck to D-Boyd winning the Biletnikoff Award before you leave here.
See you guys down the road and … GO REBELS!
—Devante