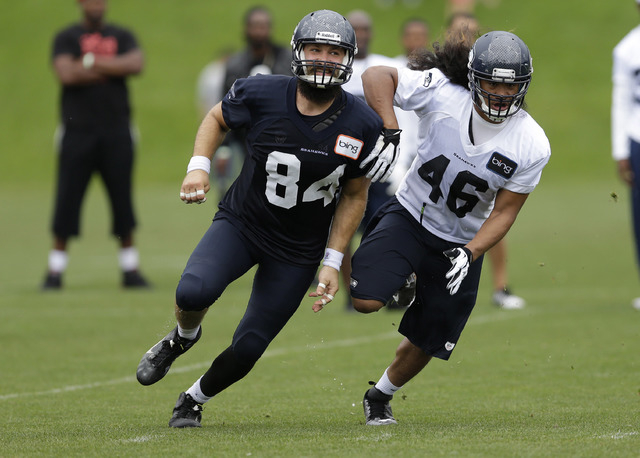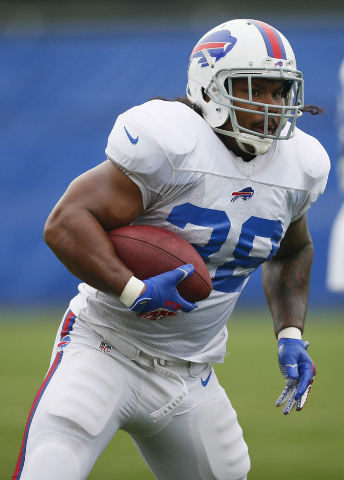 At least four former UNLV football players will be suiting up on Sundays this season, after NFL teams made final cuts on Saturday.
Linebacker John Lotulelei, who led the Rebels in tackles last season, used an impressive training camp performance to lock down a spot with the Seattle Seahawks. Lotulelei, who went undrafted in the spring, is the brother of UNLV freshman linebacker Tau Lotulelei.
Running back Frank "The Tank" Summers will open the season as the starting fullback for the Buffalo Bills. Summers, who was drafted by the Pittsburgh Steelers in 2009, missed all of last season rehabbing a knee injury. He was signed by the Bills in April. He has also spent time with the San Diego Chargers.
Quinton Pointer caught on with the St. Louis Rams after being an undrafted free agent last season. He'll be back for his second year at cornerback with the team this season.
Offensive lineman Joe Hawley will serve as the second-string center for the Atlanta Falcons, who drafted him in 2010.
Cornerback Eric Wright is currently on the roster of the San Francisco 49ers, but listed on the Reserve/Non-football Injury list.
Former Rebels who were cut by NFL teams on Saturday include running back Bradley Randle and defensive linemen Isaako Aaitui and Martin Tevaseu. They'll be looking to hook up with new teams before the season starts.