Gorman's second-half rush foils Hawaii foe
September 18, 2016 - 10:30 am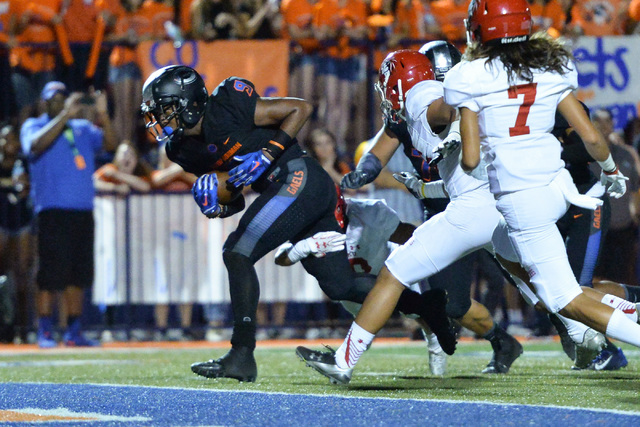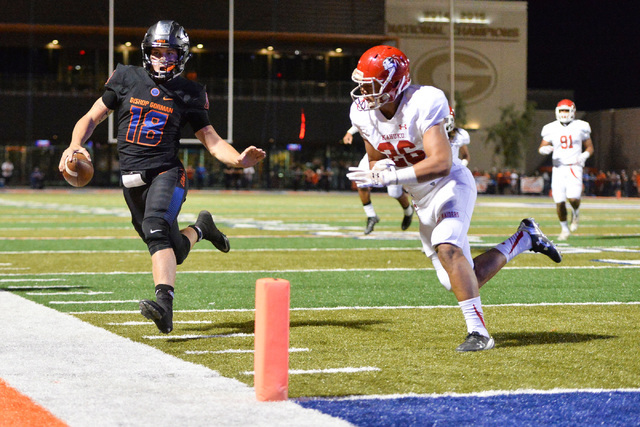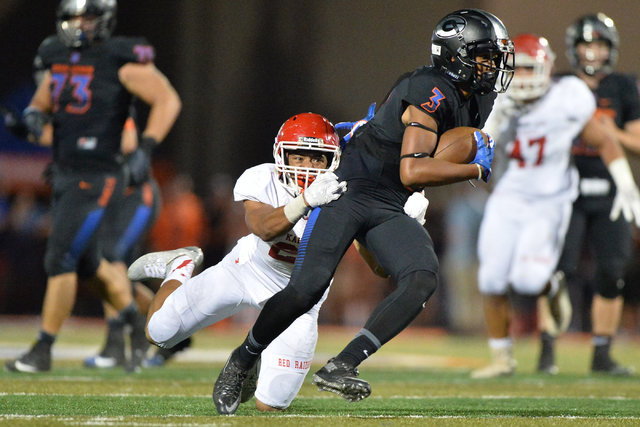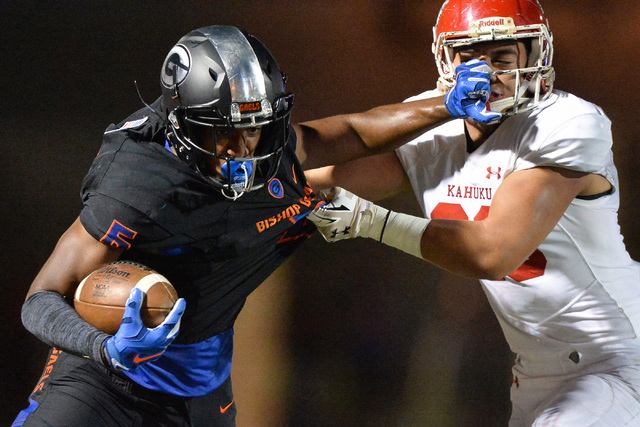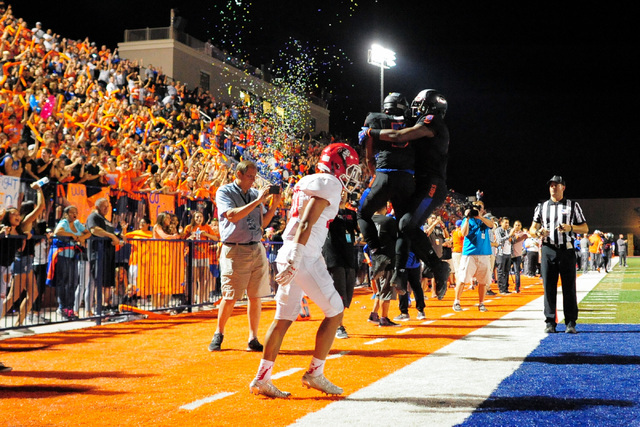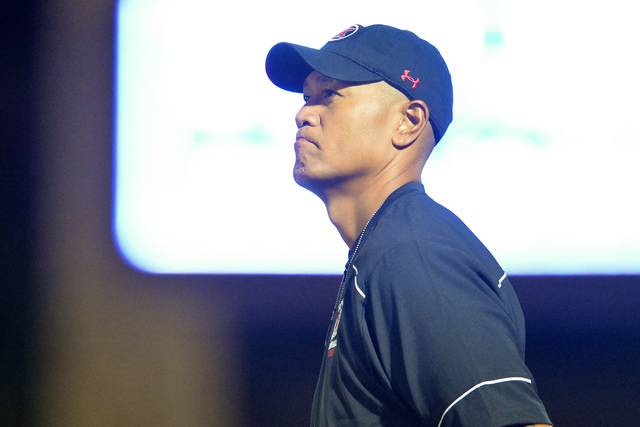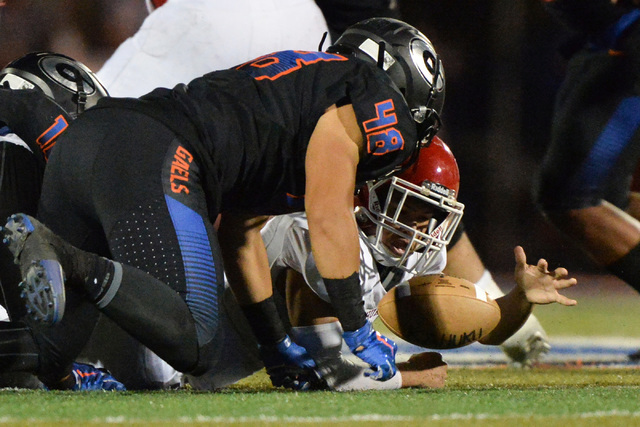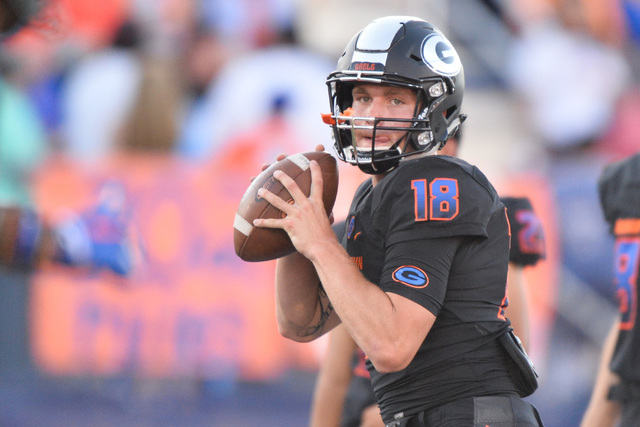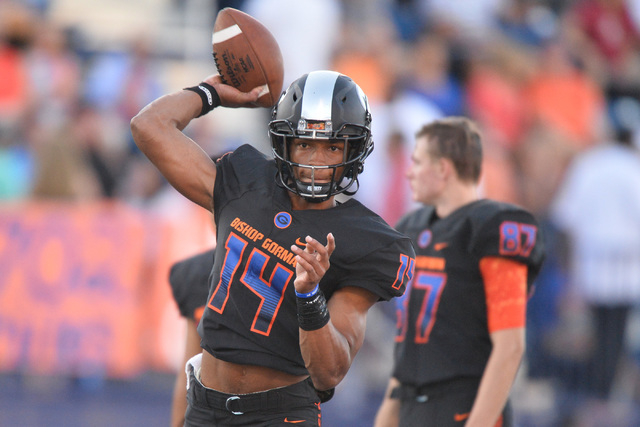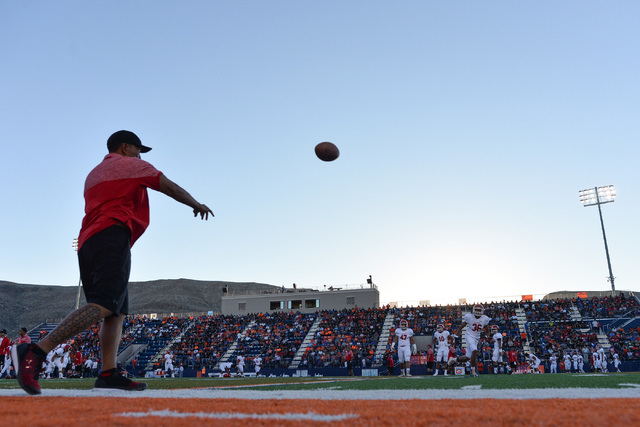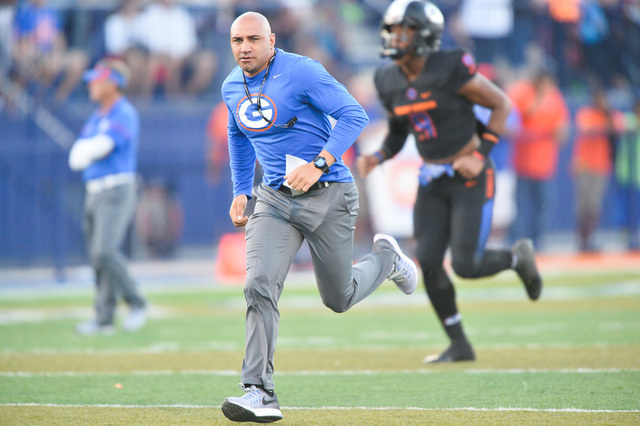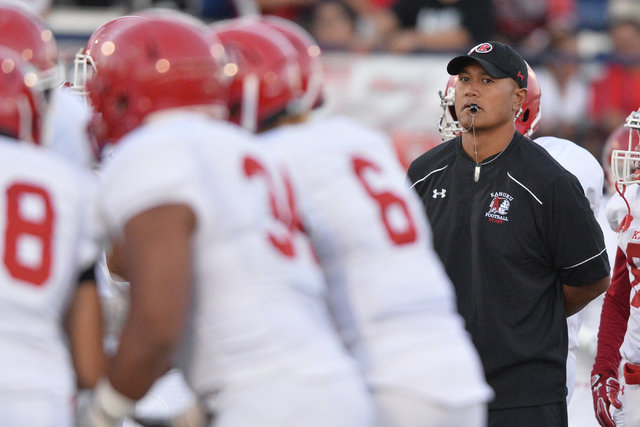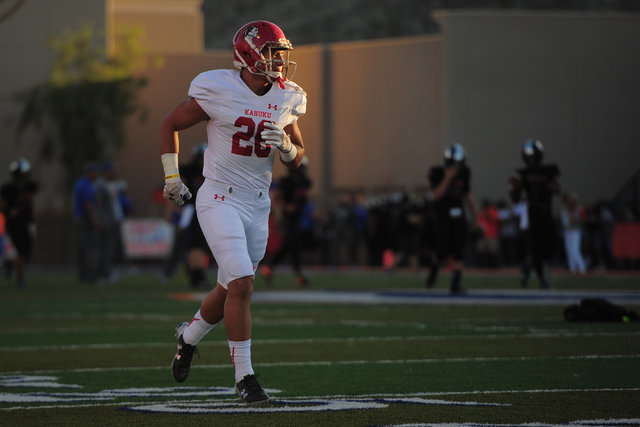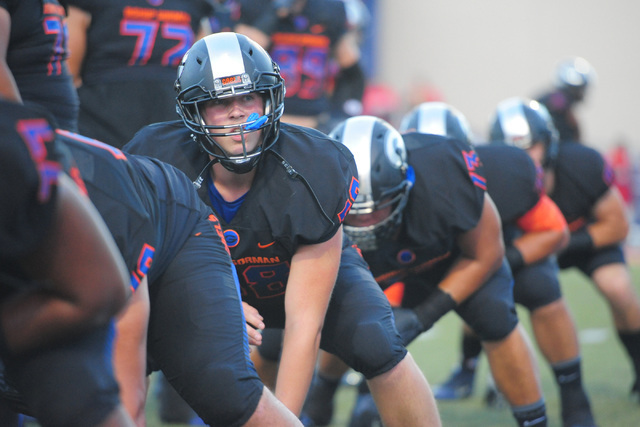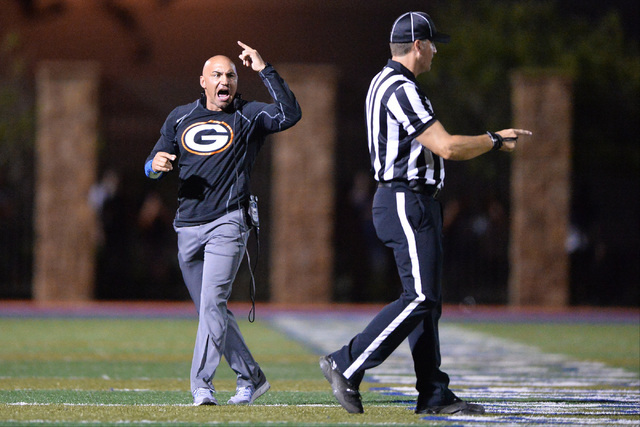 Bishop Gorman's football team is never one to back down from a challenge.
So when facing an elite run defense in a tight game Saturday night, the Gaels did the logical thing. They ran the ball straight ahead.
Gorman opened the second half by running on 10 of 13 plays during an 80-yard scoring drive that gave the nation's top-ranked team some breathing room, and the Gaels rolled to a 35-7 home victory over 17th-ranked Kahuku (Hawaii).
The result ran Gorman's winning streak to 43 games, and snapped Kahuku's 19-game winning streak.
"Every defense poses different challenges," Gorman coach Kenny Sanchez said. "And there's times they're going to win it up front and there's times we're going to win it. We just have to win more than they did. That's a real good defense. That's why they gave up only 20 something points when they came here."
Gorman (4-0) outgained the Red Raiders 228-102 in the first half, but led only 14-7. Instead of getting fancy, the Gaels ran straight ahead against a defense that had allowed minus-30 rushing yards in five games.
"They were probably one of the most physical front we've ever seen," senior right guard Adrian Dupuis said. "They were really physical and they never broke."
Sophomore running back Amod Cianelli, filling in for injured star Biaggio Ali Walsh, carried six times on the drive for 56 yards, mostly running behind Dupuis.
The Red Raiders (5-1) harassed Gorman quarterback Tate Martell all night, and sacked him three times. While Kahuku generally limited Martell's ability to scramble, he had a key run on the opening drive of the second half.
Facing third-and-16 from the Gorman 31, Martell dropped back under heavy pressure. He backed all the way inside his own 10 before finding a crease and running for a 20-yard gain and a first down.
The Gaels drove to the 10, then got another break when Kahuku was called for a personal foul on a made field goal attempt. Gorman accepted the penalty, and two plays later Martell scored on a 3-yard run to give the Gaels a 21-7 lead with 5:44 to go in the third quarter.
Gorman's defense took over from there, continuing to shut down Kahuku's running game. The Red Raiders entered averaging 203 rushing yards a game, but managed only 112 against the Gaels. That included a 45-yard TD run by freshman quarterback Sol-Jay Maiava.
Martell tacked on two fourth-quarter TD passes, a 3-yard strike to Brevin Jordan and a 14-yarder to Dorian Thompson-Robinson with that made it 35-7 with 2:21 to play.
Kahuku gave the ball back to Gorman with 11 seconds after a fourth-down incompletion. Instead of taking a knee, Gorman threw a pair of deep passes, eliciting boos from Kahuku's packed side of the field.
Cianelli finished with 130 yards on 22 carries.
"He's a really, really hard runner who will run through people," Dupuis said of Cianelli. "I don't have to worry about him. He's a phenomenal football player and I really believe in him."
Martell completed 12 of 20 passes for 146 yards and four TDs. Jordan had a 18-yard TD catch with 11:49 to go in the second quarter, ending Kahuku's streak of 15 consecutive scoreless quarters. Jordan caught a screen pass, kept his feet churning as he fought off tacklers and spun to regain his balance inside the 5 before scoring.
Martell also had a 10-yard scoring pass to Austin Arnold to push the lead to 14-0.
Contact prep sports editor Damon Seiters at 702-380-4587 or dseiters@reviewjournal.com. Follow him on Twitter: @DamonSeiters