Hope Solo's husband gets 30 days in jail for DUI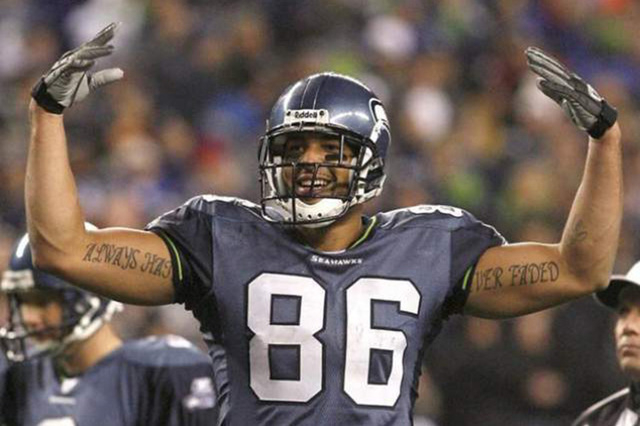 Former Seattle Seahawks tight end Jerramy Stevens received a one-month jail sentence on Friday for drunken driving in January in Manhattan Beach, Calif.
Stevens was driving the U.S. women's soccer team van with the lights off at night when the vehicle was stopped. His wife is U.S. goalie Hope Solo, who was in the van at the time and later suspended from the national team for 30 days.
After Stevens' sentencing Friday in Los Angeles, he began serving his jail sentence, according to the Los Angeles County District Attorney's Office.
The 35-year-old Stevens pleaded no contest in April in Los Angeles Superior Court to misdemeanor drunken driving charges. His blood-alcohol content was more than twice the legal limit.
Solo was riding in the front seat of the van and apparently became combative with officers. Stevens refused a breathalyzer or blood test at the scene.
Stevens, who had another DUI conviction in 2007 in Arizona and served 30 days in jail, will also be required to enter a two-year alcohol program and was placed on probation for four years.
Solo returned to the national team in March after the suspension and was named to the U.S. team for the World Cup that starts next month in Canada.