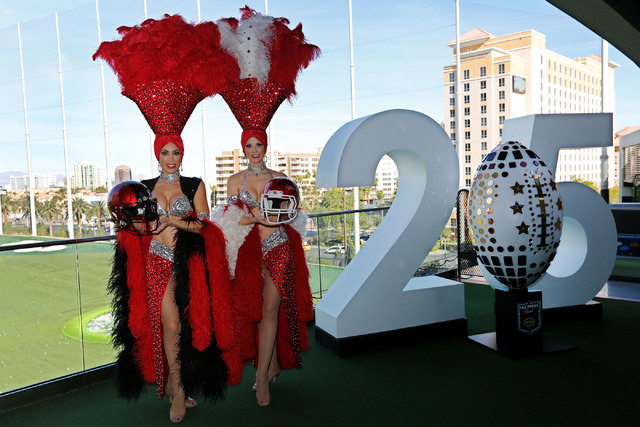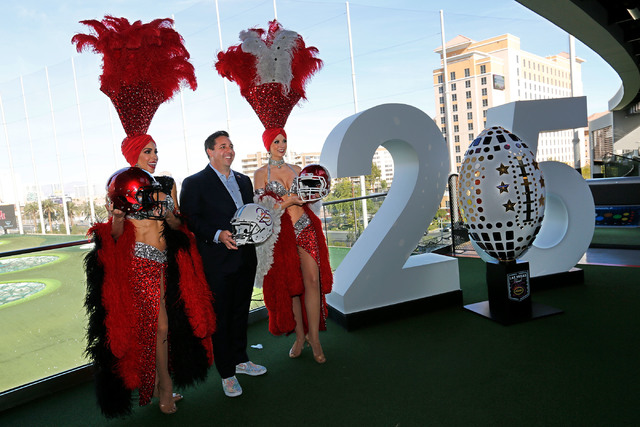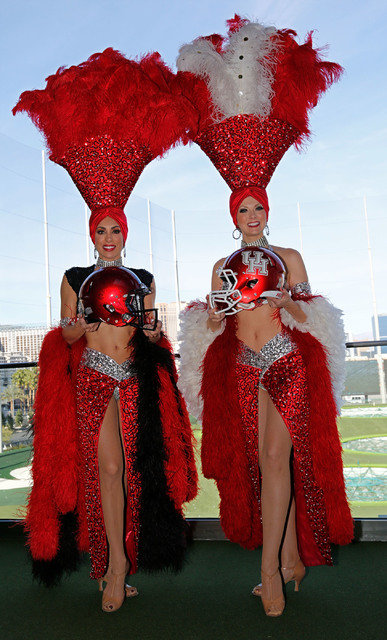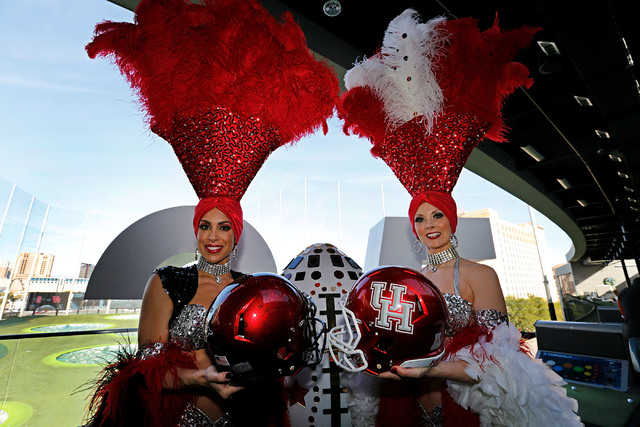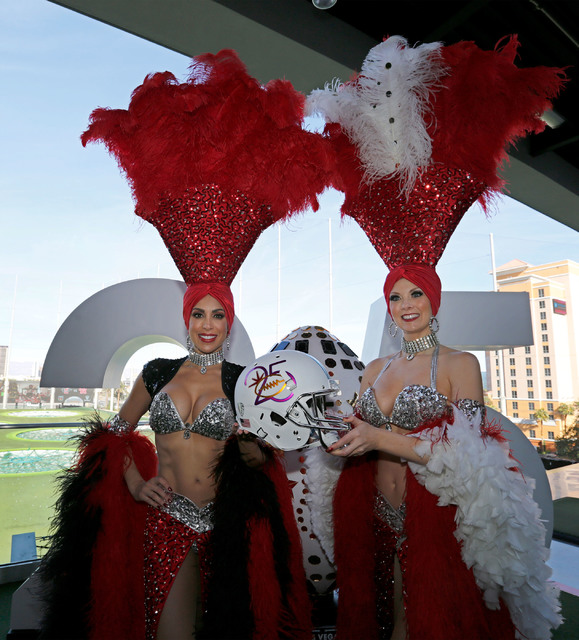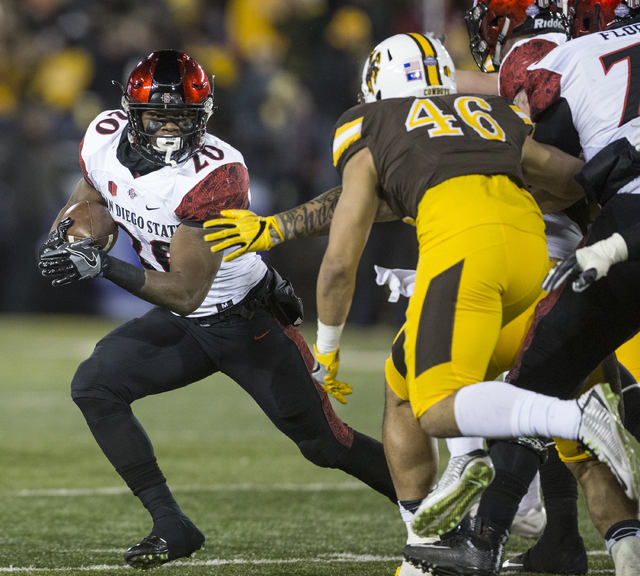 Las Vegas Bowl executive director John Saccenti went to the Lone Star State to solve his dilemma.
The University of Houston accepted an at-large invitation to compete in the 25th annual Las Vegas Bowl and will face Mountain West champion San Diego State on Dec. 17 at Sam Boyd Stadium, Saccenti announced on Sunday.
This will be the first time a team from Texas and the American Athletic Conference participates in the Las Vegas Bowl.
Saccenti, who went on numerous scouting trips during the season, actually never made it to Texas to visit the Cougars. Due to unforeseen circumstances, Saccenti went away from the traditional Mountain West versus Pac-12 matchup.
"We did everything over the phone," Saccenti said. "We found out Friday afternoon that Houston accepted the invitation. We just needed to wait to see what happened with the Pac-12, but everything fell into place and we are ecstatic to bring Houston to Las Vegas."
Houston (9-3, 5-3) fills the void left by the Pac-12 Conference. The Las Vegas Bowl was supposed to receive the sixth-place squad from the Pac-12 and the Mountain West champion. But there were only five Pac-12 teams available with Washington getting a bid into the college football playoffs.
Instead of waiting to see what happened with the Pac-12, Saccenti decided to look elsewhere. Mississippi State also received an invitation to play at Sam Boyd Stadium.
"I honestly and truly believed Mississippi State was going to be our team," Saccenti said. "For many reasons, it just didn't work out."
Saccenti is good friends with Mississippi State head coach Dan Mullen, whose team finished 5-7 and sixth in the SEC West division. Saccenti attended a Bulldogs' game in October and makes a yearly trip to Starkville, Mississippi.
"I would have been OK with Mississippi State," Saccenti said. "They're better than their record. I spoke to Dan (Mullen) about the possibility back in October. They were very interested."
San Diego State (10-3, 6-2) defeated Wyoming 27-24 on the road Saturday to win the Mountain West title. The Aztecs are led by dynamic senior running back Donnel Pumphrey, who will get a chance to end his stellar college career in his hometown. Pumphrey, who graduated from Canyon Springs High, only needs 108 yards to surpass Wisconsin's Ron Dayne as college football's all-time leading rusher.
The Aztecs head to the Las Vegas Bowl for only the second time and first since 1998 when they fell to North Carolina, 20-13.
This will mark just the third meeting between San Diego State and Houston, but the first since 1973. The Cougars lead the all-time series 2-0.
Saccenti said Boise State was in the mix to receive a bid to represent the Mountain West, but when the Broncos fell to Air Force to end the regular season, the Las Vegas Bowl committee decided to go with the winner of the conference title game.
"We felt that was a really bad loss for Boise State," Saccenti said. "We have the first choice from the Mountain West if we don't feel the champion fits in our plans. We were OK with taking the champion this year."
"We actually thought about a Boise State versus Houston top-25 matchup. That's how Houston came into the picture."
Houston has played in Las Vegas once before when the Cougars defeated UNLV at Sam Boyd Stadium in 1989.
Houston is led by interim head coach Todd Orlando. Tom Herman left the Cougars last month to join the University of Texas. Former LSU head coach Les Miles and Alabama offensive coordinator Lane Kiffin are top candidates to fill Houston's vacancy, according to multiple reports.
The Cougars, who were ranked as high as fifth earlier this season, have impressive victories over Oklahoma and Louisville.
The Las Vegas Bowl kicks off at 12:30 p.m. on Dec. 17 and will be aired on ABC. Tickets range from $45 to $120 and can be purchased at UNLVtickets.com.
"There is some pressure to deliver the best matchup when 6 million eye balls will be watching our stadium," Saccenti said. "I think it worked out. Houston has a terrific fan base. I'm looking forward to meeting with them next week."
Contact Gilbert Manzano at gmanzano@reviewjournal.com or 702-383-0492. Follow @gmanzano24 on Twitter.
RELATED
Las Vegas Bowl likely will play without Pac-12 team
Handful of Pac-12 teams in Las Vegas Bowl's window
On its 25th anniversary, Las Vegas Bowl has seen many evolutions
Las Vegas Bowl's John Saccenti meets with Pac-12 schools
Las Vegas Bowl launches new website for 25th edition