How to watch Eagles-Cowboys Sunday Night Football in Las Vegas
October 30, 2016 - 11:20 am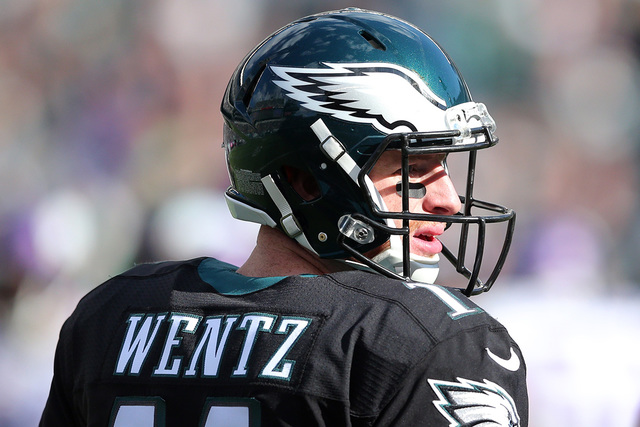 Believe it or not, we are nearly halfway through the NFL regular season, and tonight sees the Philadelphia Eagles visit the Dallas Cowboys for Sunday Night Football.
Philadelphia (4-2) enter tonight's game off a Week 7 win over the Minnesota Vikings, 21-10. Dallas enters the matchup off a Week 7 bye and a Week 6 victory over the Green Bay Packers, 30-16.
The Eagles have the most resent victory between the two sides (33-27 on Nov. 8, 2015), but in the last three meetings, the Cowboys took the two other games.
Here's everything you need to know if you want to watch on television in Las Vegas:
Place: AT&T Stadium, Arlington, Texas
Time: 5:30 p.m. PDT
TV: NBC (Cox 3, DirecTV 3, Dish 3, Century Link 3)
Online: NBC Sports live stream (cable credentials required), NFL GamePass (listen live, subscription required)
Radio: KWWN (1100 AM, 100.9 FM)
If you're unable to catch the game from home on television or online, the valley offers many NFL team bars where you can cheer on your team with other fans.
Contact Kira Terry at kterry@reviewjournal.com or 702-477-3880. Follow @kiraterry on Twitter.
Like Vegas Sports News on Facebook: