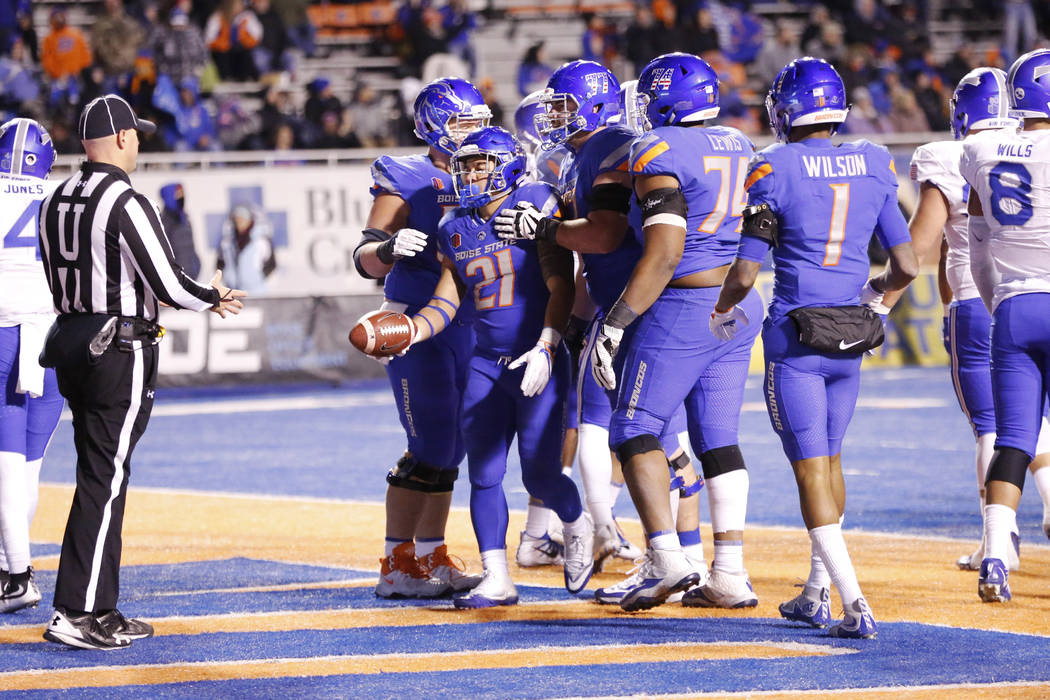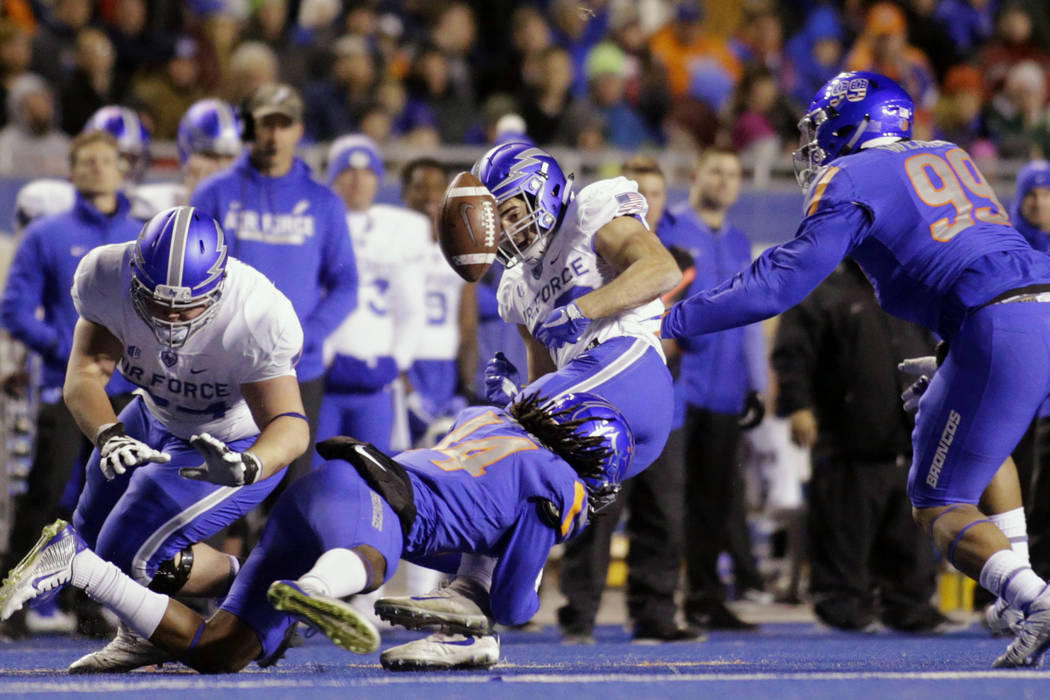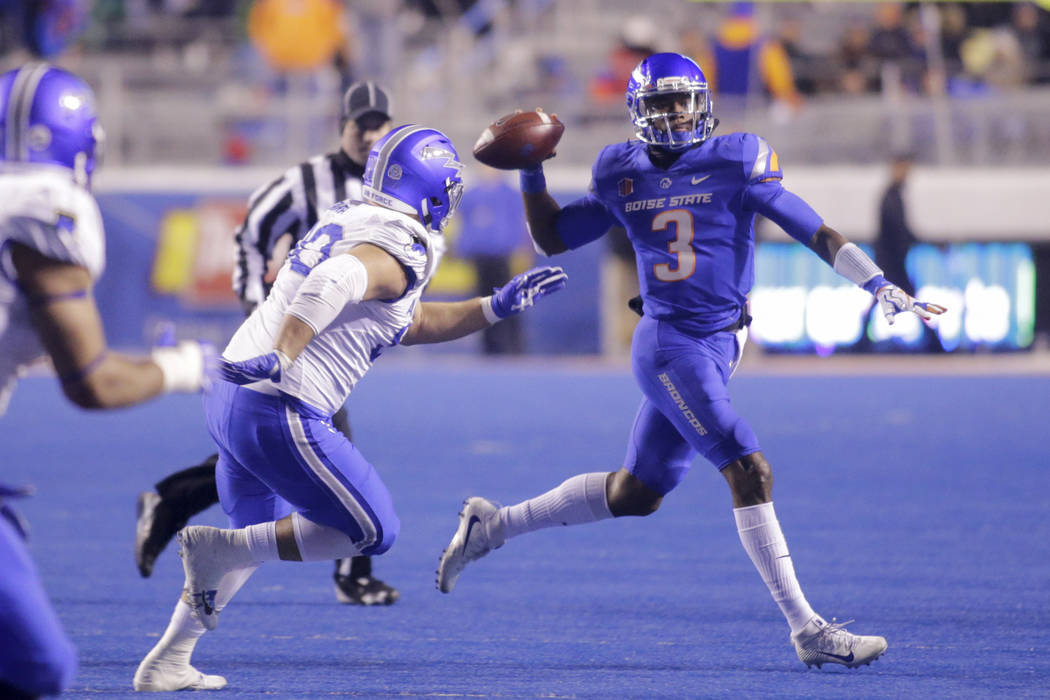 The Las Vegas Bowl picture is starting to clear up with a week left before executive director John Saccenti announces which two teams will play Dec. 16 at Sam Boyd Stadium.
"It's not as messy anymore," Saccenti said. "Things are starting to clear themselves up, (Saturday) will be a huge day. I'm fired up for these matchups."
The road to the 26th annual Las Vegas Bowl is down to five teams, for now. In the Mountain West, it's a two-team race between Boise State and Fresno State. On the Pac-12 side, the local bowl is eyeing Arizona, Arizona State and Oregon.
Boise State (9-2, 7-0) and Fresno State (8-3, 6-1) will meet Saturday in the regular-season finale and again next week in the conference championship game. The Las Vegas Bowl committee will have a representative at both games.
"Honestly, we don't know what we're going to do with either one of those teams yet," Saccenti said. "I want to see what happens in this game and then whoever wins the championship.
"If one is able to win both games, that could make our decision very easy."
Saccenti will attend the Arizona (7-4, 5-3) at Arizona State (6-5, 5-3) rivalry game Saturday. The Las Vegas Bowl committee also will be in the Pacific Northwest for Oregon State (1-10, 0-8) at Oregon (6-5, 3-5).
If Arizona State and Oregon win, they will be tied with Arizona at 7-5.
"We'll be fine with either one of those three teams," Saccenti said. "They haven't been here in a while, and all have great fan bases."
When the Las Vegas Bowl committee meets Wednesday, they might be down to fewer than five teams.
Contact Gilbert Manzano at gmanzano@reviewjournal.com. Follow @GManzano24 on Twitter.