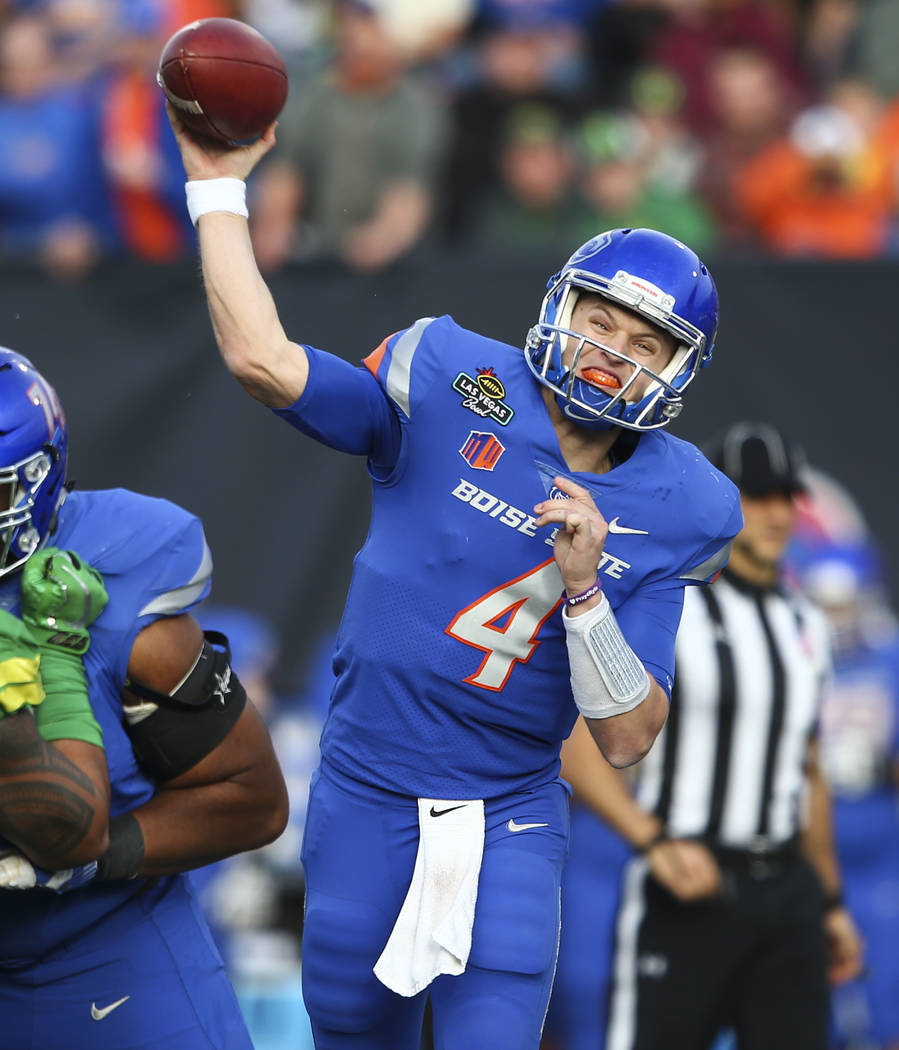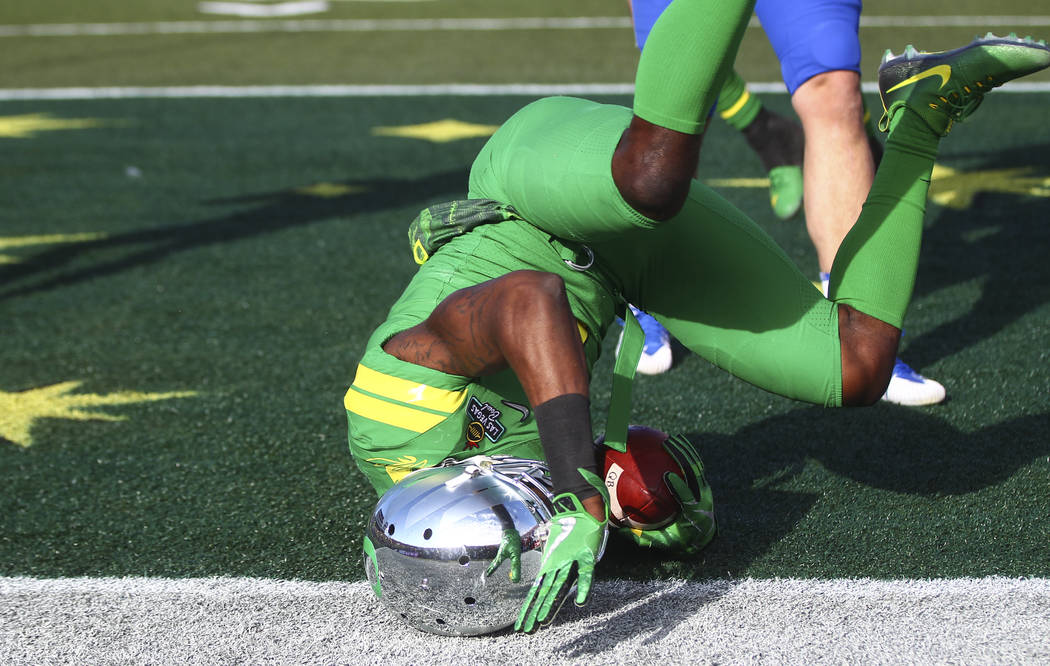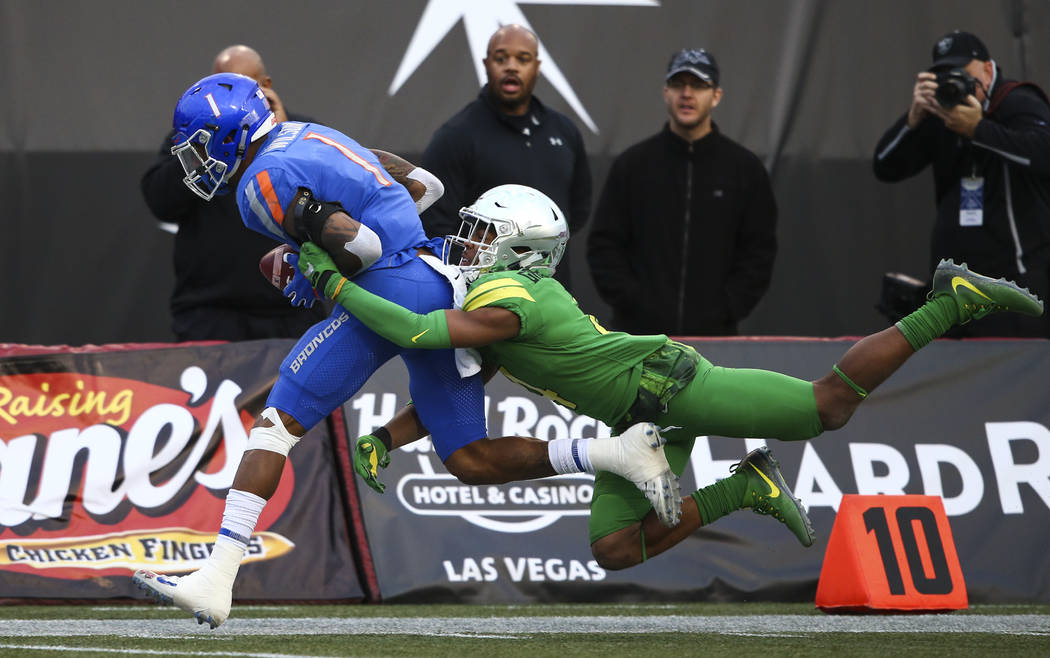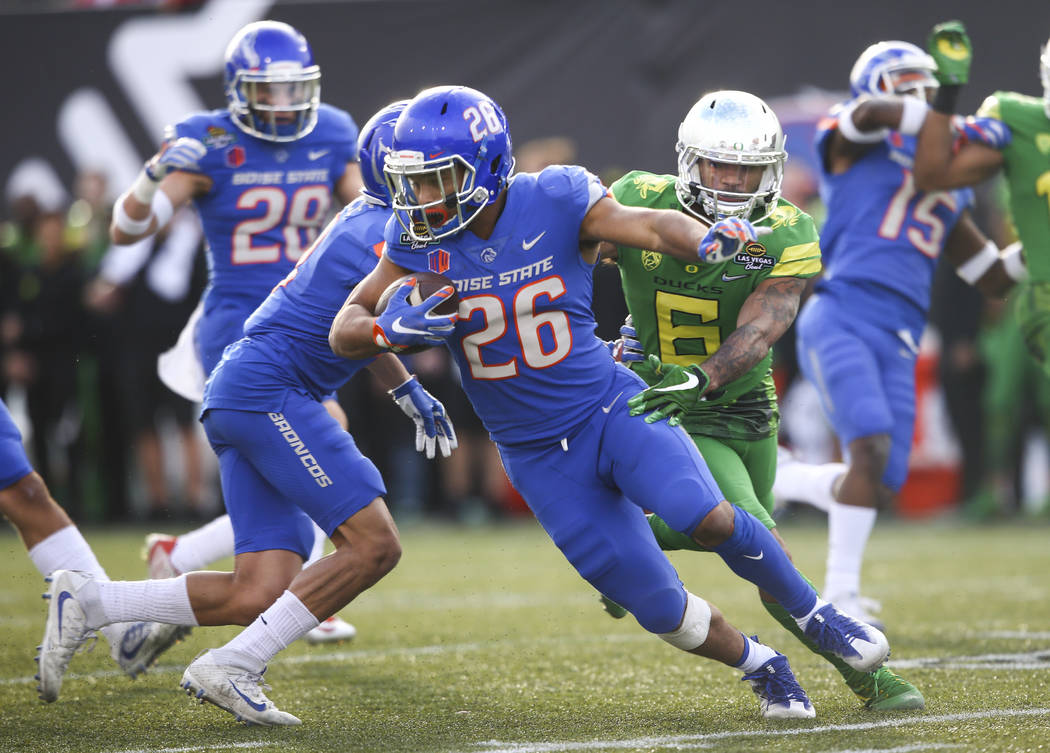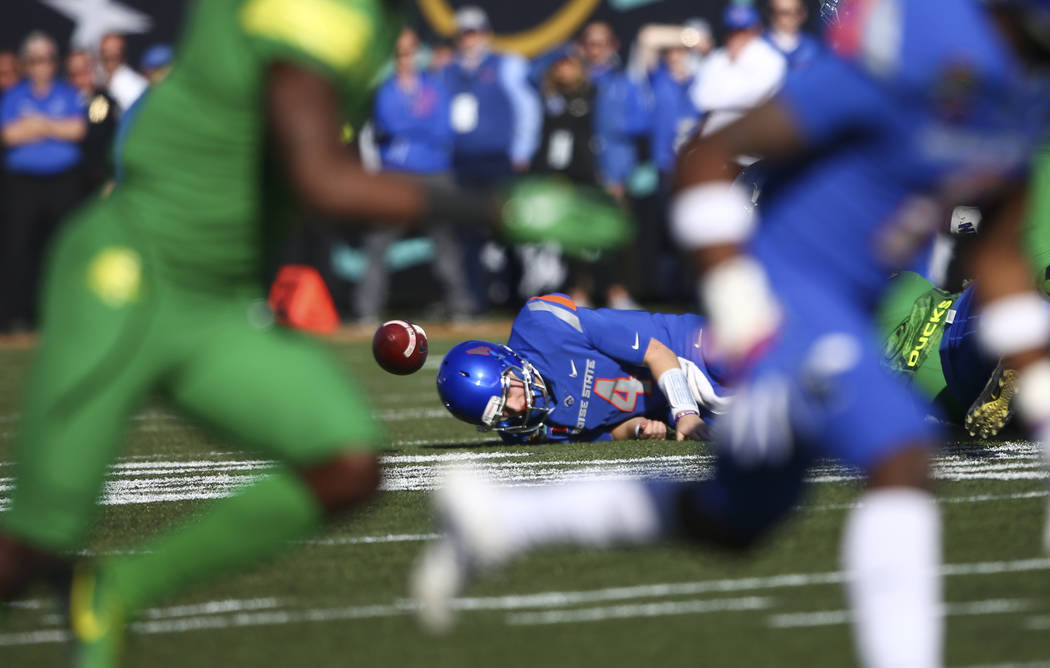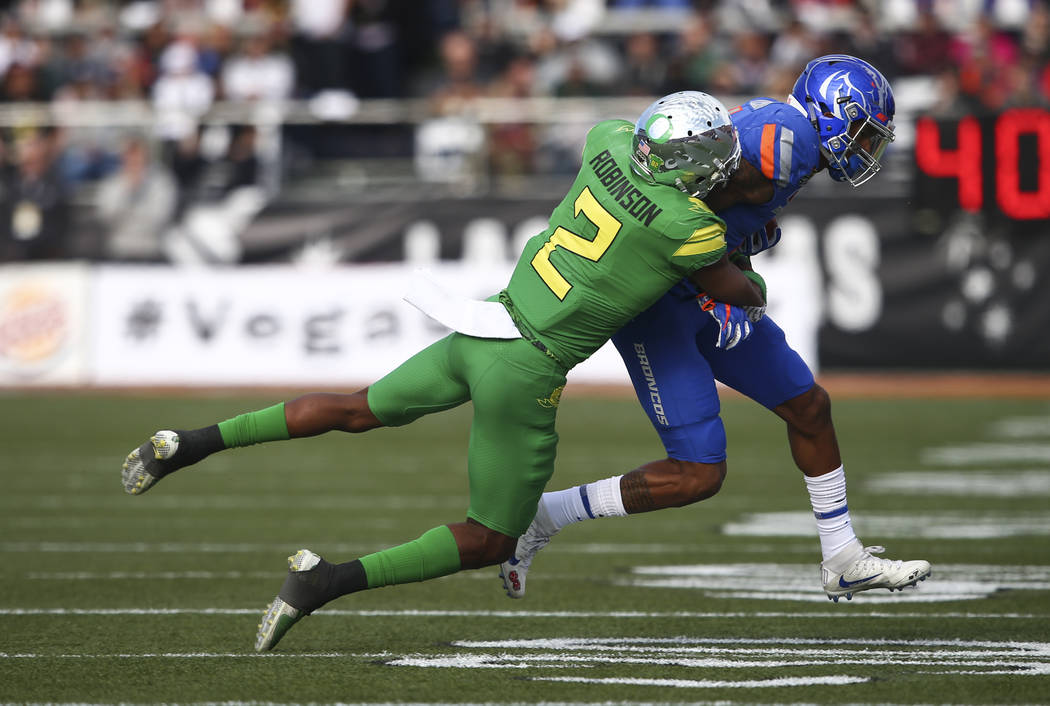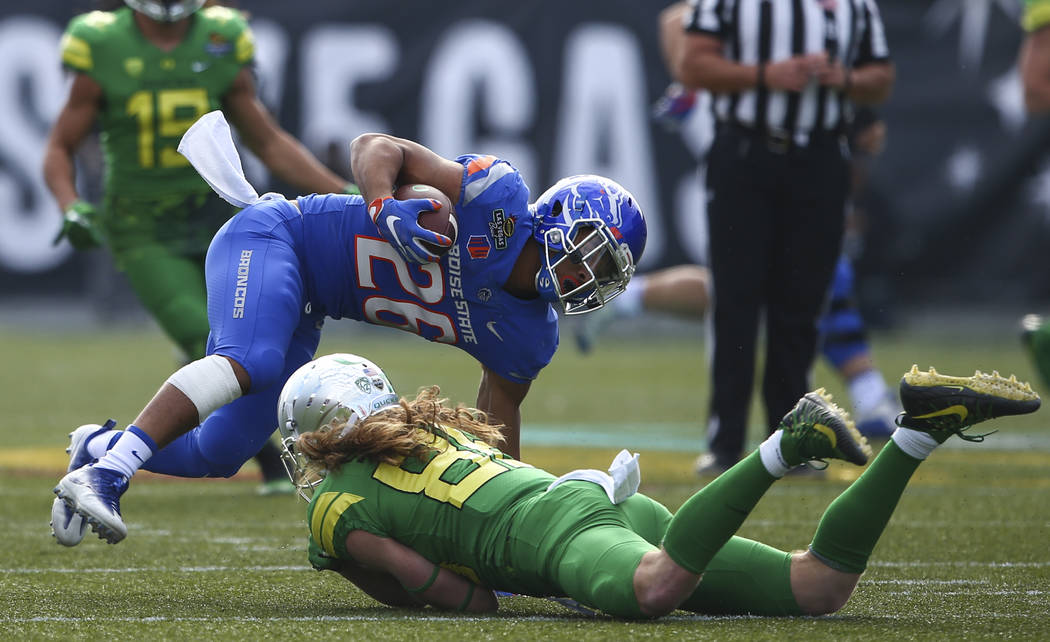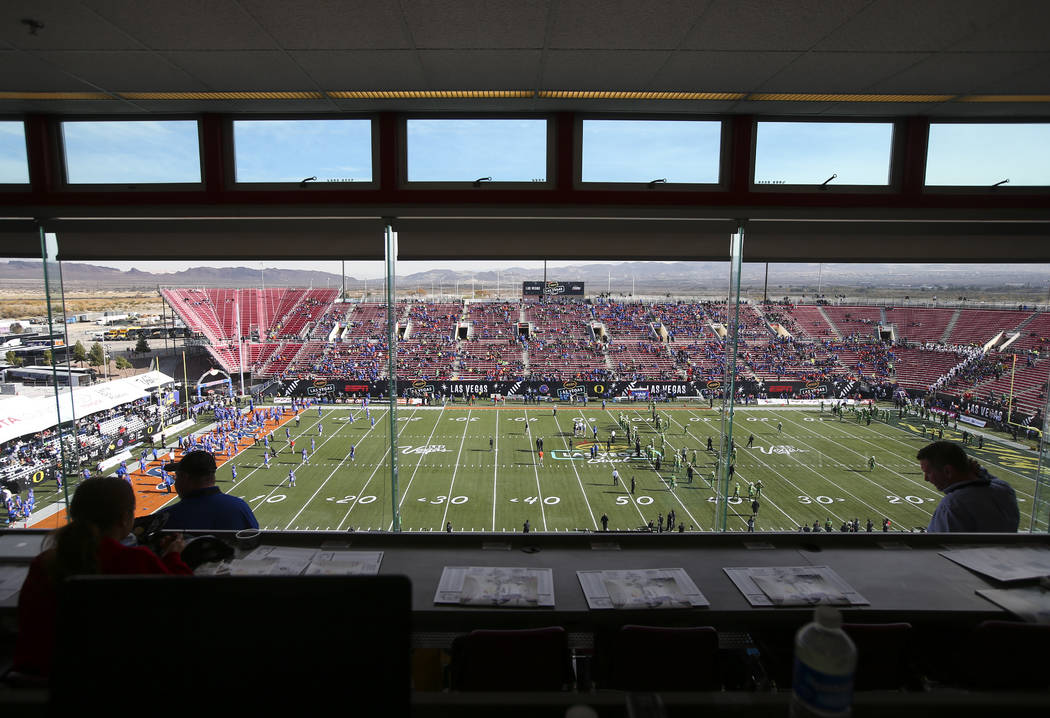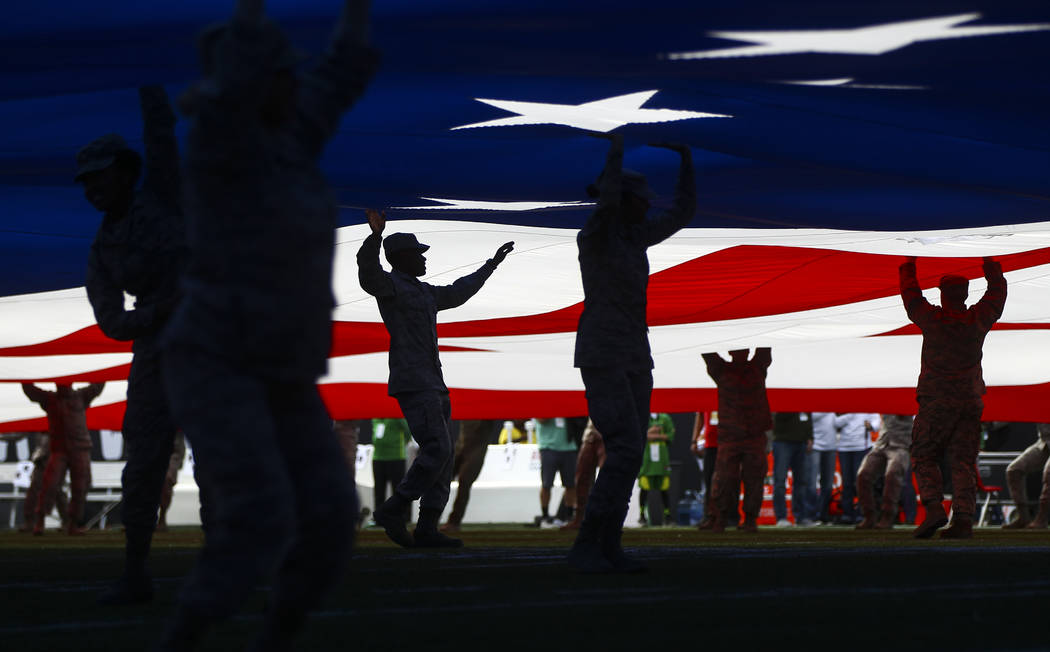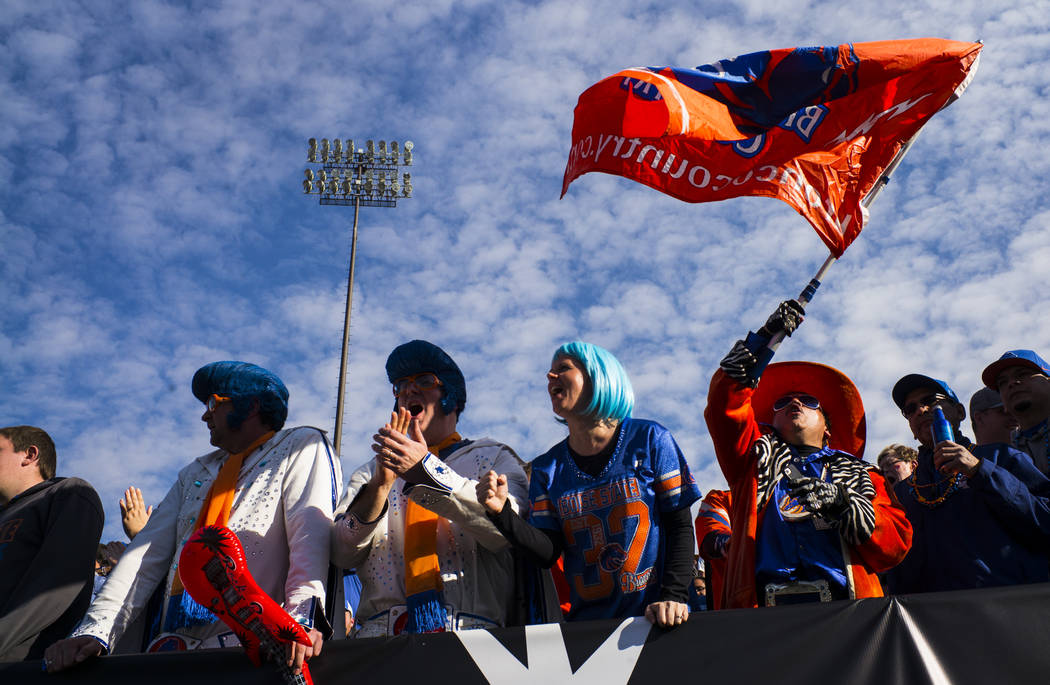 Boise State committed three turnovers in the red zone in the first half — two that were returned for touchdowns — and had to fend off an Oregon rally in the second half.
But the Broncos never lost control of Saturday's Las Vegas Bowl.
They were seven-point underdogs, but scored the first 24 points en route to a 38-28 victory before an announced crowd of 36,432 at Sam Boyd Stadium.
No. 25 Boise State (11-3) ran its record to 4-0 in the Las Vegas Bowl, and the Broncos closed the season with nine victories in 10 games. The Mountain West champions outgained Pac-12 Conference representative Oregon (7-6) 481 yards to 280 and doubled the Ducks in first downs, 28-14.
Boise State wide receiver Cedrick Wilson, named the game MVP, caught 10 passes for 221 yards and a touchdown.
"I thought our offense moved the ball up and down the field, and Oregon had a very tough time stopping it," Broncos coach Bryan Harsin said.
The game would have been more one-sided if Boise State hadn't had two interceptions and a lost fumble inside the 20-yard line in the first half. Two of those turnovers were returned for touchdowns within the final 37 seconds, bringing the Ducks to within 24-14 at halftime.
But the game was never truly close; the Ducks didn't cross the 50-yard line until 6:34 remained in the third quarter. Oregon, which was without star running back Royce Freeman, who didn't play so a potential injury wouldn't damage his NFL draft status, was held to 47 yards rushing.
"I thought the defense was dominating today," Harsin said. "We spotted them a few points. Otherwise, the score's completely different."
Running back Ryan Wolpin's 1-yard touchdown run with 2:22 left gave the Broncos a 38-21 lead, ending any remaining doubts.
Contact Mark Anderson at manderson@reviewjournal.com. Follow @markanderson65 on Twitter.