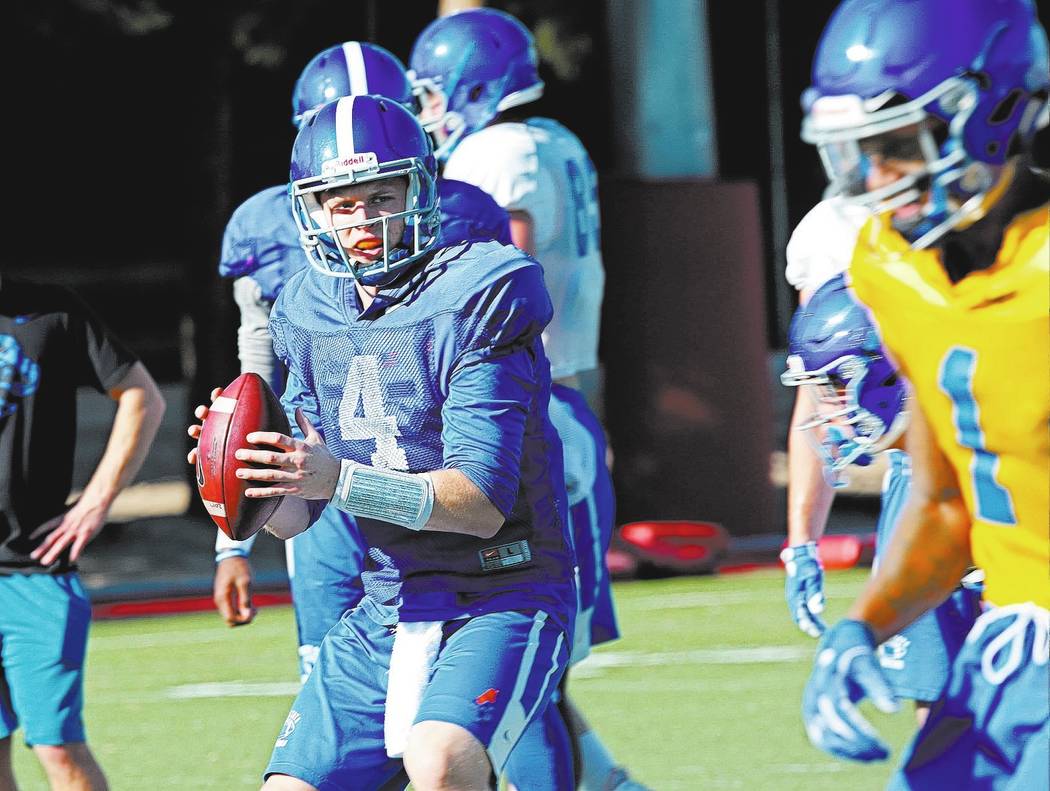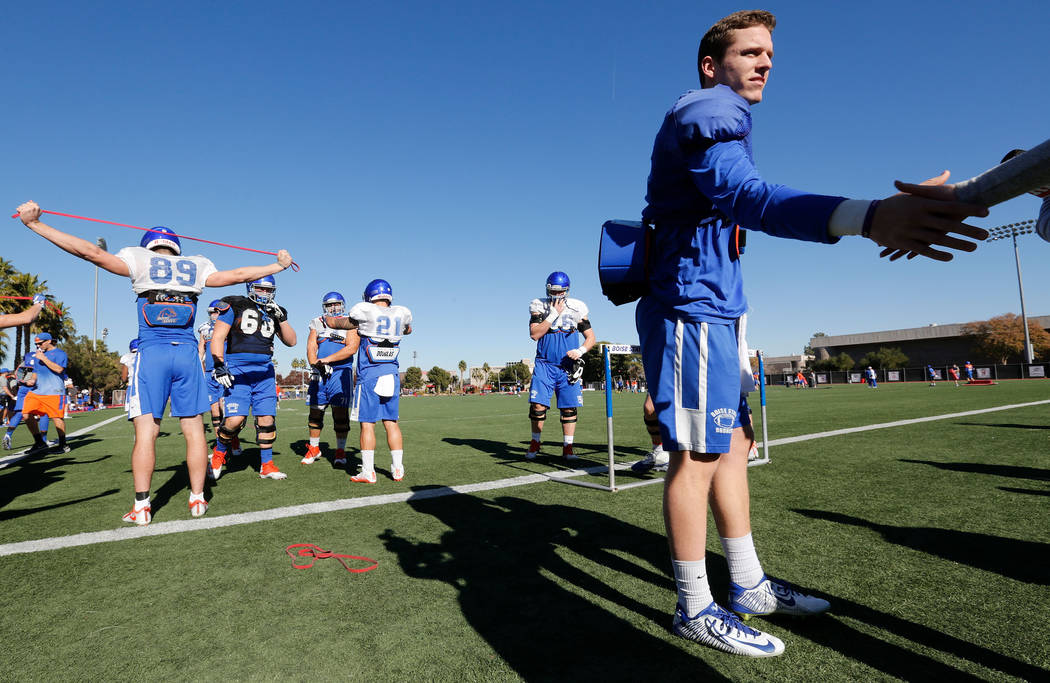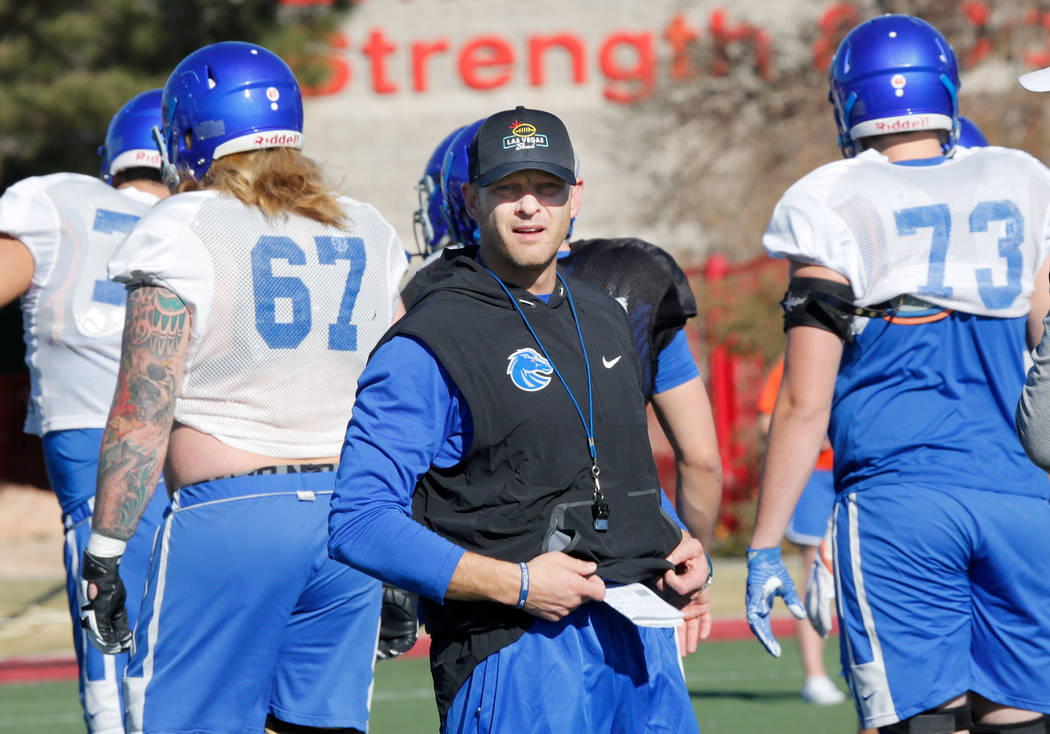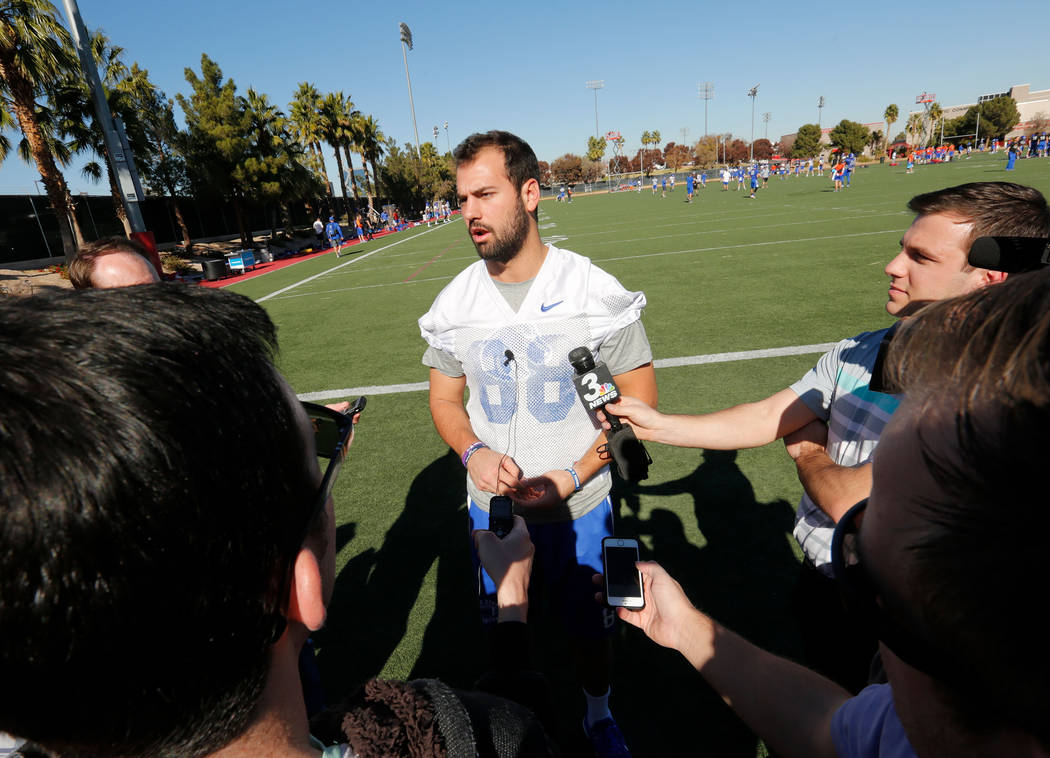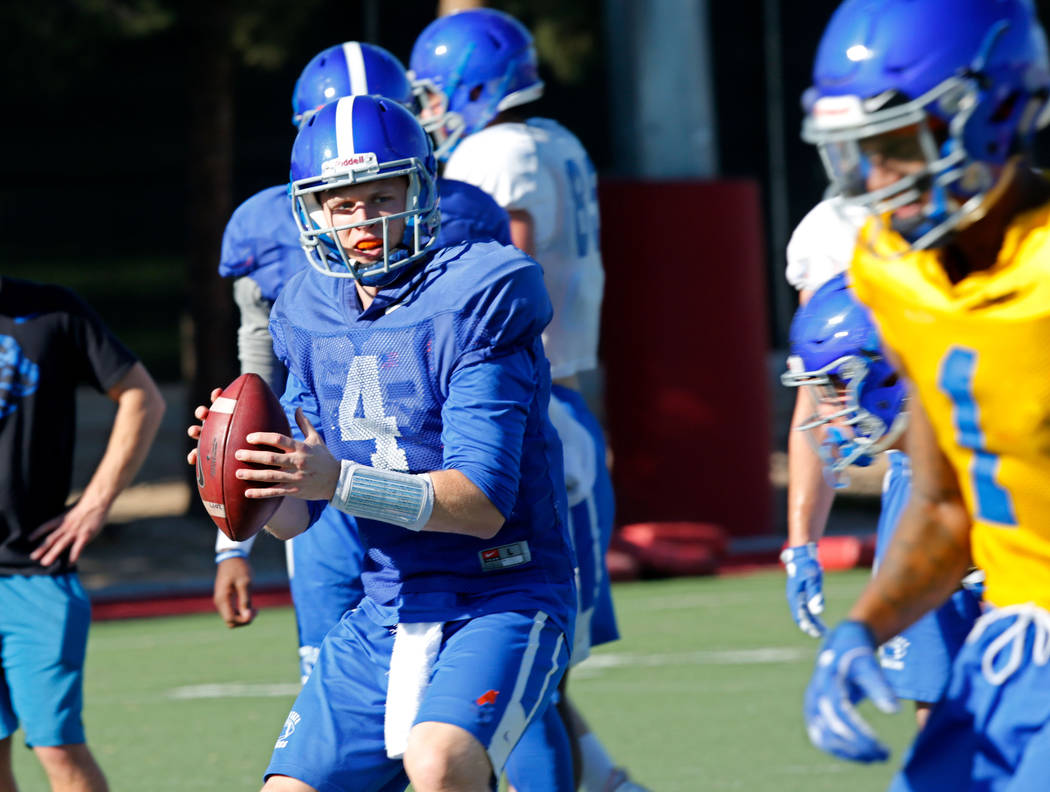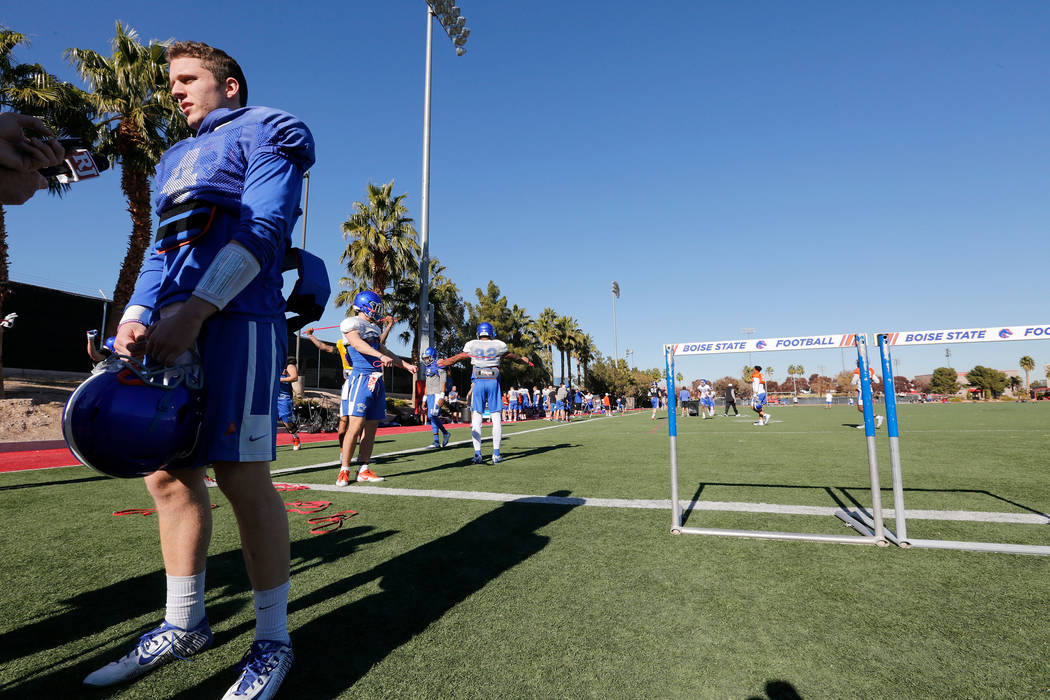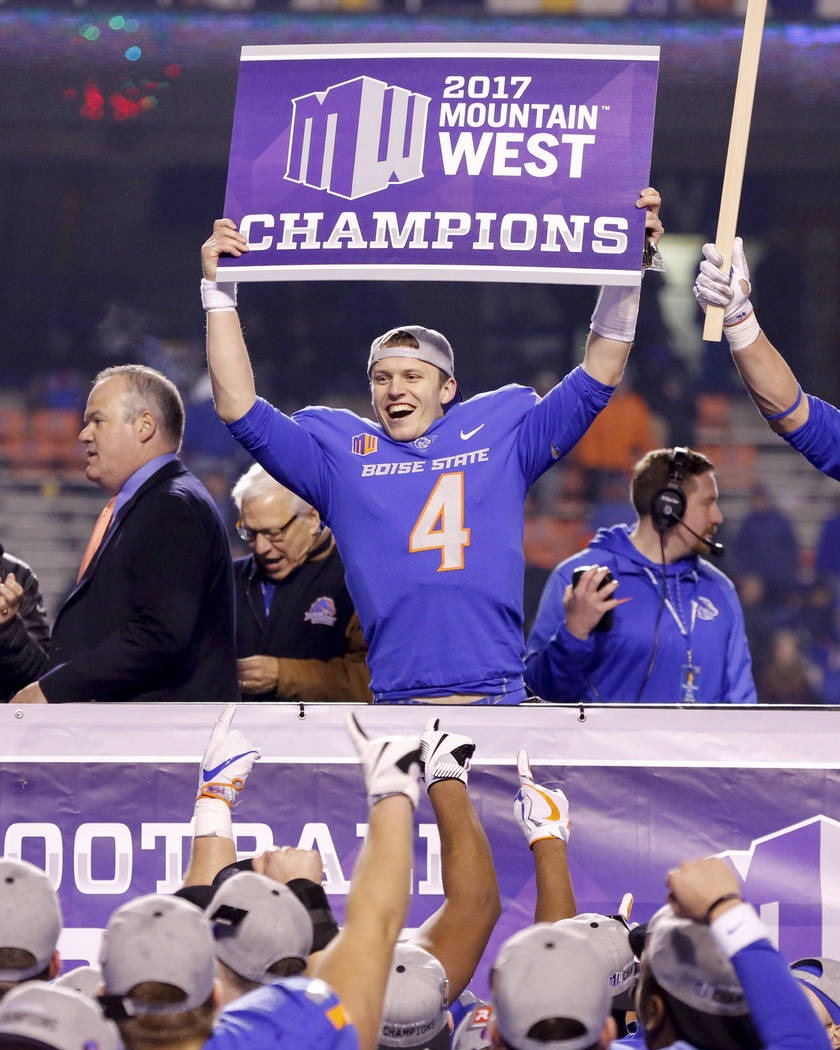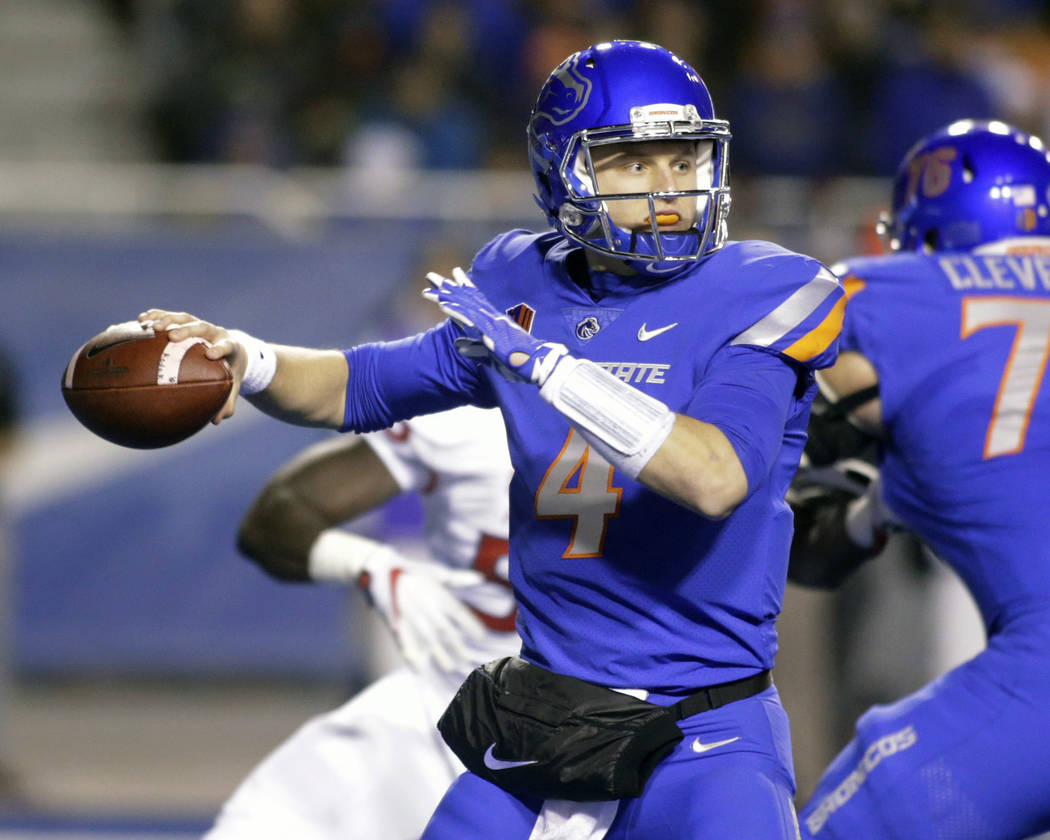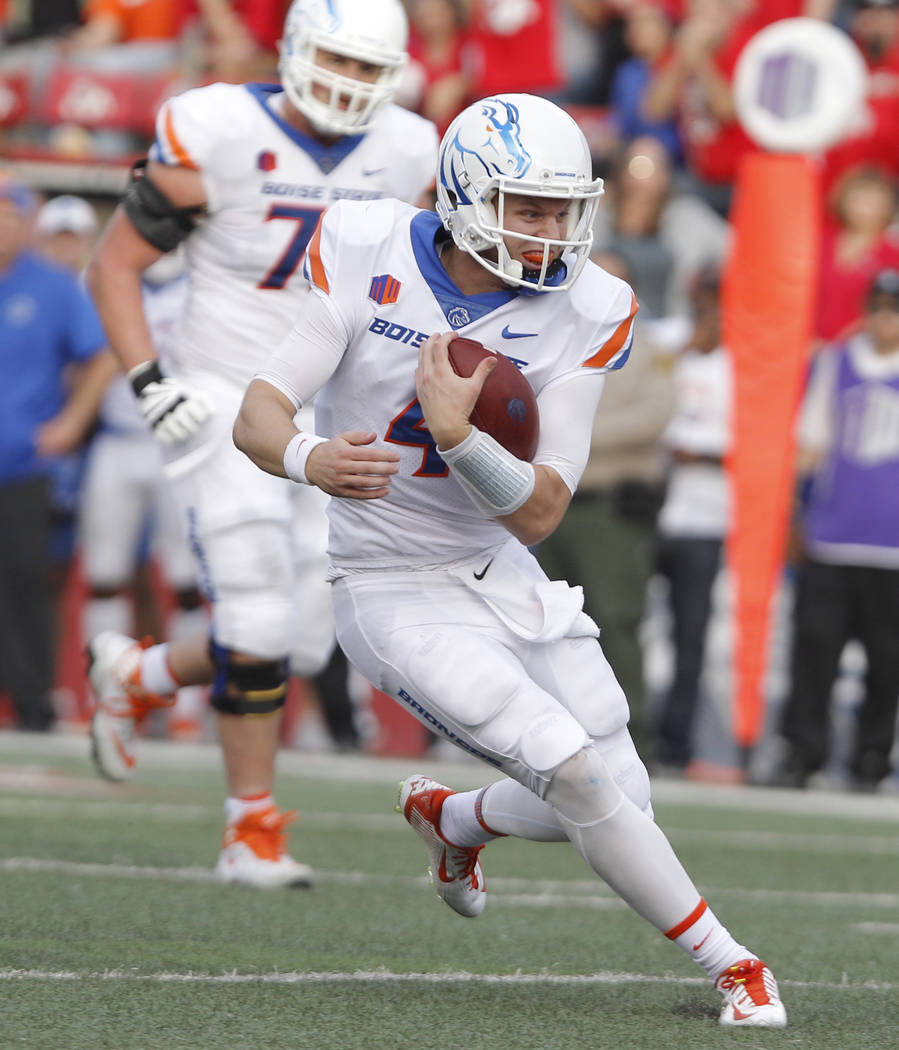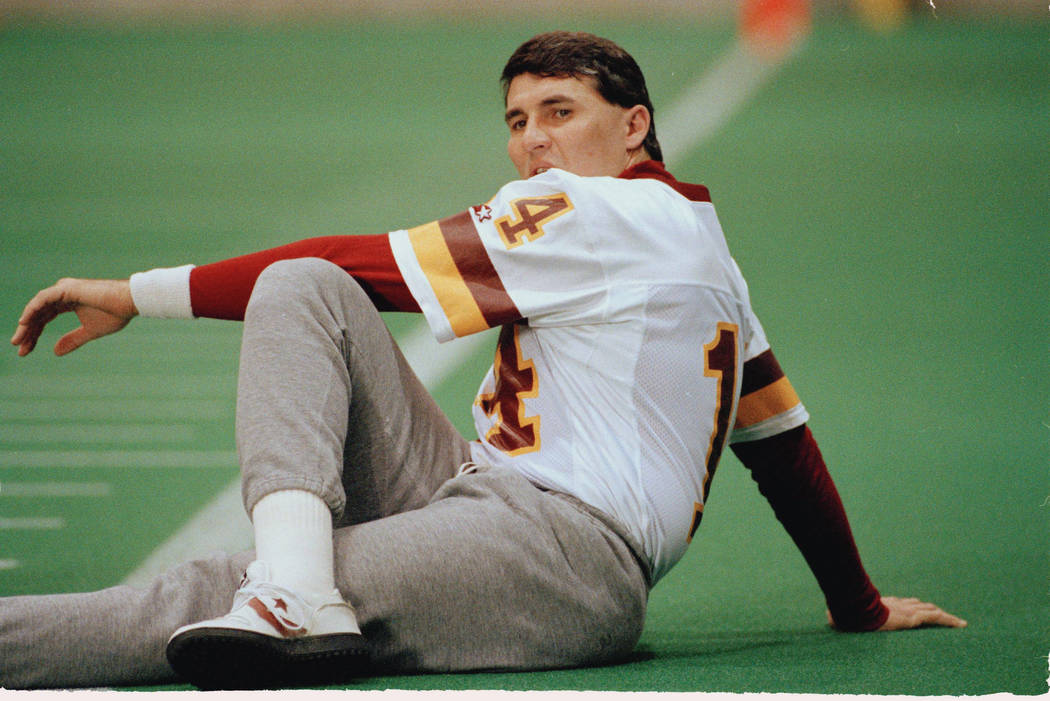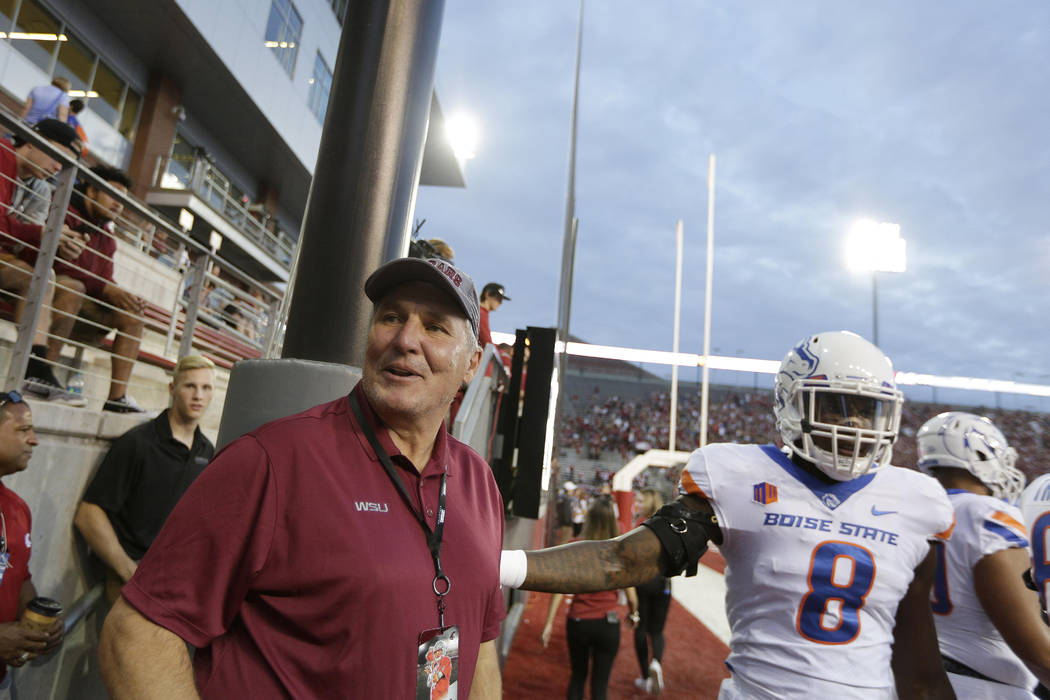 Brett Rypien hadn't faced much adversity, earning Mountain West Freshman of the Year in 2015 and first-team all-conference honors that season and the next.
The roll was expected to continue this season.
It didn't, at least at the beginning.
Rypien started slow, shared the quarterback position with Montell Cozart, missed a game to an undisclosed injury and heard talk about whether Boise State should relegate him to the sideline.
But then Rypien responded, leaving no doubt the position was his in leading the No. 25 Broncos (10-3) to eight victories in their past nine games, including the Mountain West championship. Boise State next plays Oregon (7-5) at 12:30 p.m. Saturday in the Las Vegas Bowl at Sam Boyd Stadium.
"I think the biggest thing was winning the championship," said Rypien, a junior. "That's something I've wanted to do since I've gotten here. That's what you come to Boise State for. To finally get that done felt really great."
Rypien (6 feet 2 inches, 208 pounds) didn't repeat his first-team all-conference honors, but was selected to the second team after completing 63.5 percent of his passes for 2,515 yards and 14 touchdowns with four interceptions.
The first half of the season was especially rough. Rypien threw for more than 200 yards once in his first six games, though in one he was injured early.
Then came the breakout game Oct. 28 at Utah State in which he completed 19 of 27 passes for 260 yards and three touchdowns. He continued his stellar play from there, even putting together back-to-back 300-yard games.
In the conference title game Dec. 2 against Fresno State, he passed for 256 yards in the 17-14 victory and was named Offensive MVP.
"I think he started to relax a little bit and really get out there and started having fun again and slinging the rock around," tight end Jake Roh said. "I think he does best when he's playing loose. He can really go out there and do some damage."
Rypien still doesn't take all the snaps but gets most of them. Cozart comes in for a few plays to take advantage of his running ability and give the opponent a different look.
But this again is Rypien's team, and there is no doubt it.
"I think from a leadership standpoint, from adversity and overcoming a lot, he's learned more this season than he's ever learned," coach Bryan Harsin said. "To me, the way he played in conference games I thought was really exceptional. He took care of the ball, did what he needed to do, made good decisions out there, was able to be a guy who stood on the sideline at times when we had to go do some different things."
Rypien, whose uncle Mark once quarterbacked the Washington Redskins to a Super Bowl victory, could build on this season as a senior to put himself in position to go in the NFL draft.
That's a year away.
There is business to take care of this week.
"We got the (Mountain West) championship done," Rypien said. "Now we need to get this bowl game."
Contact Mark Anderson at manderson@reviewjournal.com. Follow @markanderson65 on Twitter.
Game day
Who: No. 25 Boise State vs. Oregon
What: Las Vegas Bowl
When: 12:30 p.m. Saturday
Where: Sam Boyd Stadium
TV: KTNV-13
Line: Oregon -7; total 61