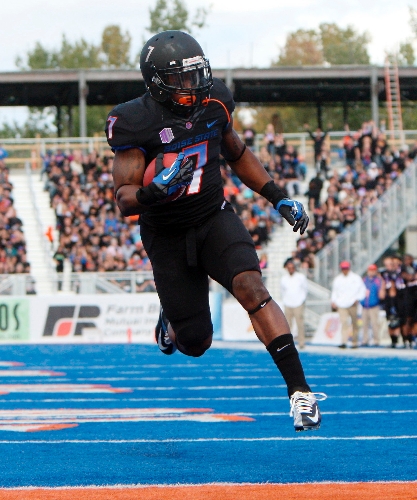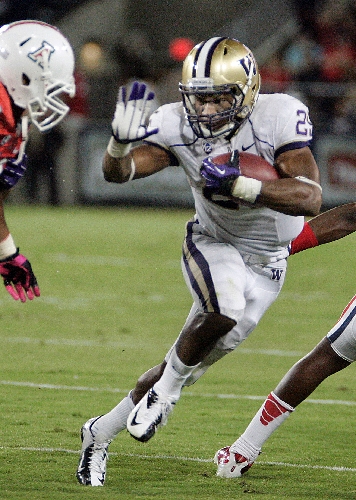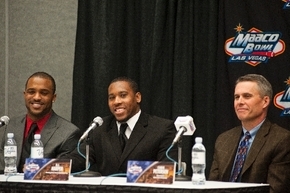 Former Houston Oilers coach Bum Phillips once paid the highest compliment to the legendary Don Shula: "He can take his'n and beat your'n, and take your'n and beat his'n."
No one has asked Boise State coach Chris Petersen to try to win by trading teams, but he's shown this season he can win in nearly any fashion.
Petersen's Broncos teams overwhelmed opponents with points when Kellen Moore lined up at quarterback the previous four years. With Moore now in the NFL, Boise State wins by locking down teams defensively, allowing only two touchdowns per game.
"In so many ways, we're really proud of these guys because it's been a different feel," Petersen said. "We're not used to winning games 7-6 and the defense scores the seven. But to these guys' credit, every week they come to work.
"We are so used to doing things a different way, but yet the bottom line is do you get it done? For the most part, these guys have done a very good job of that."
It's not as if the 20th-ranked Broncos (10-2) have abandoned the offense – they average 30.4 points – but they are prepared to grind it out if necessary against Washington (7-5).
The teams meet in the MAACO Bowl Las Vegas at 12:30 p.m. today at Sam Boyd Stadium.
"They don't give up cheap points," Huskies coach Steve Sarkisian said. "Their secondary plays in a manner they don't blow assignments. They communicate extremely well, and the effort which they play with is what is very apparent on the film when you watch them."
Washington counters with a fairly effective defense of its own, one that has improved dramatically under first-year coordinator Justin Wilcox.
The Huskies allow 23.8 points and 353.2 yards per game. They gave up averages of 35.9 points and 453.3 yards last season.
No wonder the total on the game is 44½ points, and it's little surprise Boise State is a 5-point favorite. The Broncos are used to playing well in the postseason. Petersen is 4-2 in bowls, winning three in a row. He also has two Fiesta Bowl victories – in 2010 over Texas Christian and in 2007 over Oklahoma in a game that put the program on the national radar.
Now Boise State is attempting to become the first team to win the Las Vegas bowl three consecutive times.
Petersen knew what he had this season, a team that had to find a new path to success. That became especially clear in a Sept. 20 home game against Brigham Young when Boise State emerged with that 7-6 victory the coach alluded to.
It wasn't the kind of game that reminded anyone of the Broncos teams that often seemed to score at will. Boise State entered this season averaging 42 points per game beginning with the 2000 season, the highest in the country over that time.
But with their hard-hitting and stingy defense, the Broncos don't need as many points to win this season. They allow 14.9 points per game, which is sixth nationally, and their 304.7-yard average is ninth.
Washington, which averages 23.8 points and 347.4 yards offensively, could struggle to move the ball.
The Huskies were held to 20 or fewer points five times, but their offense played better late in the regular season, averaging 33.3 points over their final five games.
"When we have our opportunities to make plays, we have to make plays," Huskies quarterback Keith Price said. "They do a great job. They're very disciplined. They don't make mistakes."
Contact reporter Mark Anderson at manderson@reviewjournal.com or 702-387-2914. Follow him on Twitter: @markanderson65.
WASHINGTON VS. NO. 20 BOISE STATE
WHEN: 12:30 p.m. today
WHERE: Sam Boyd Stadium
TV/RADIO: ESPN (30), KWWN (1100 AM, 98.9 FM)
LINE: Boise State -5; total 44.5