Emotional return for locals in Las Vegas Bowl
December 12, 2017 - 11:14 pm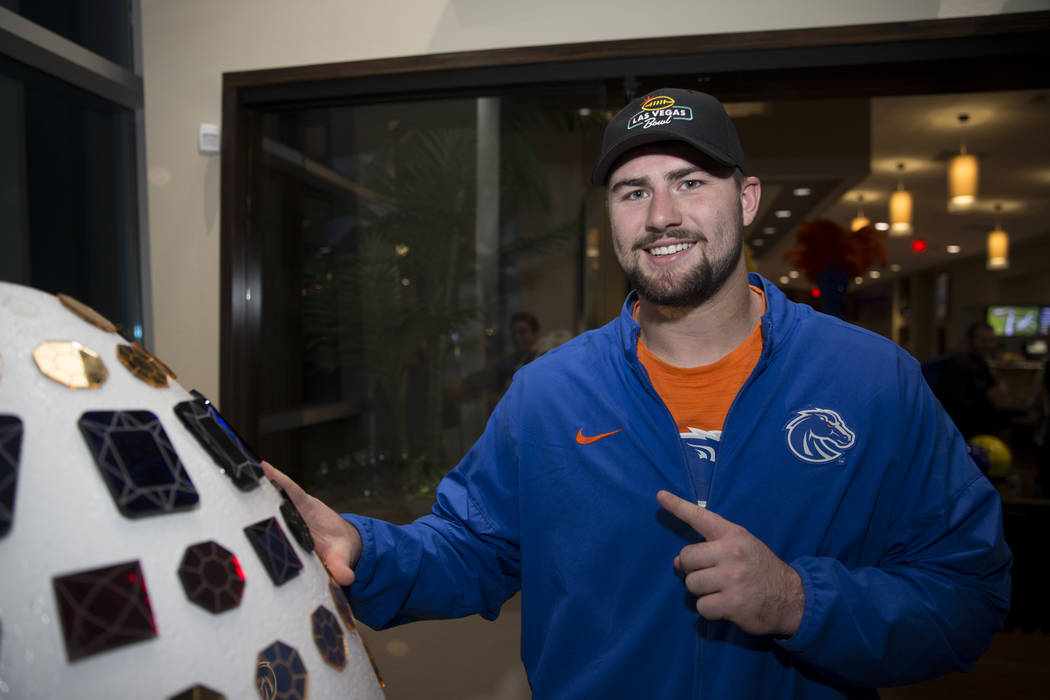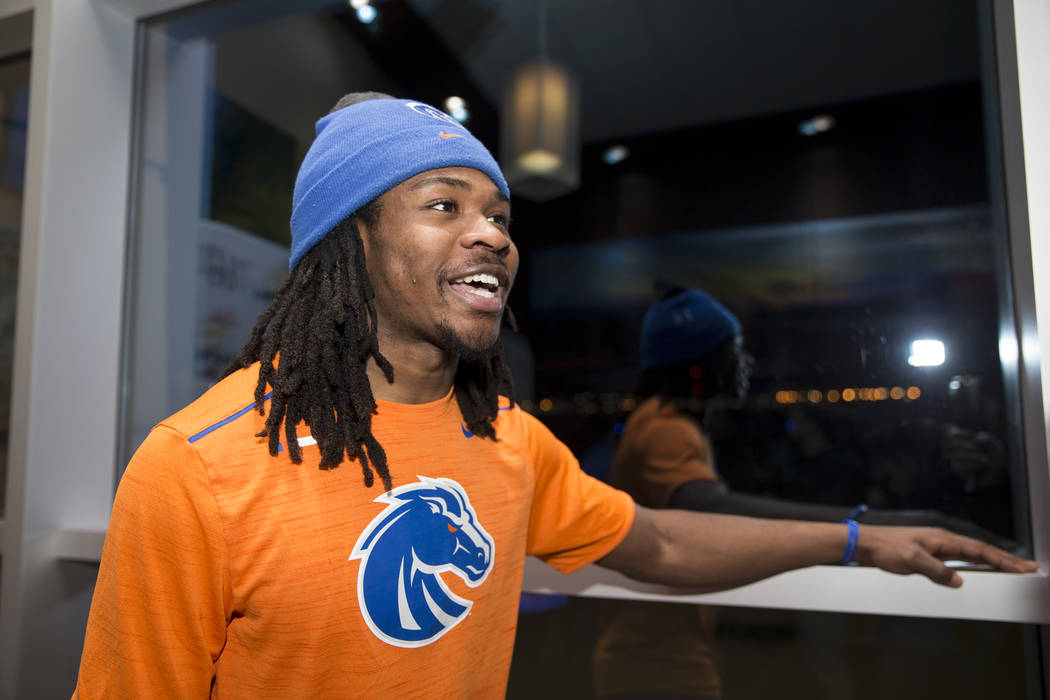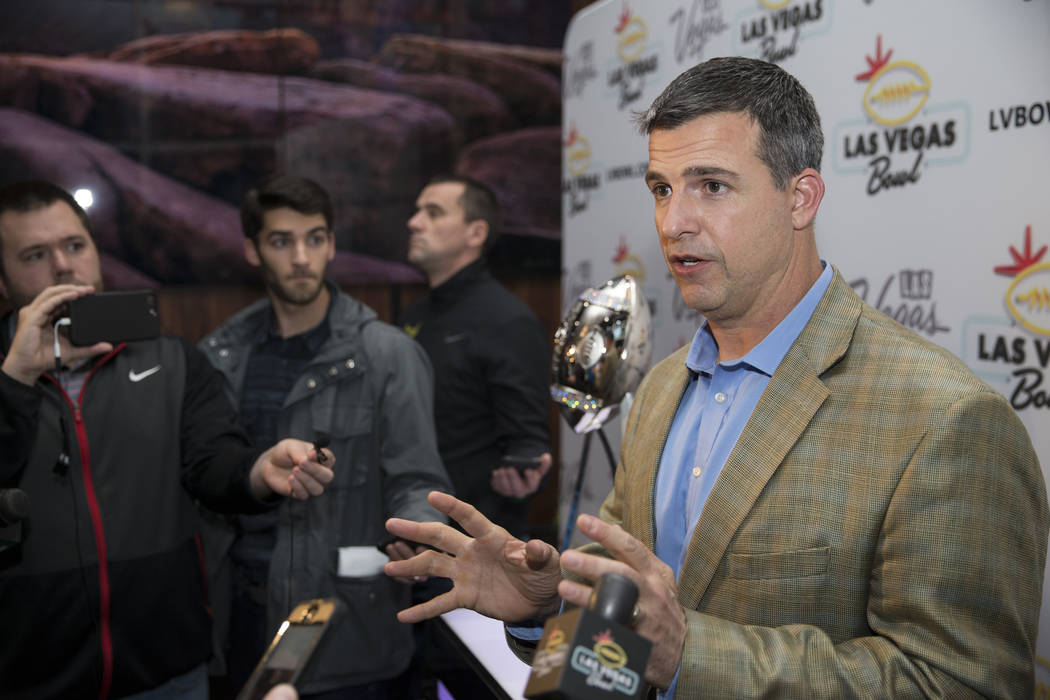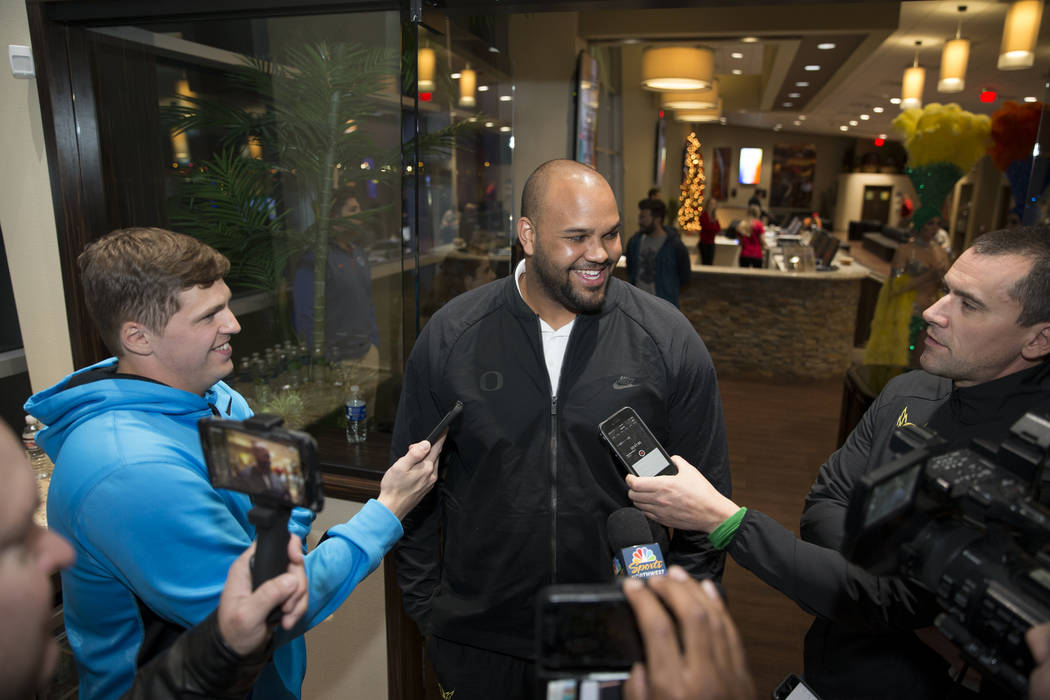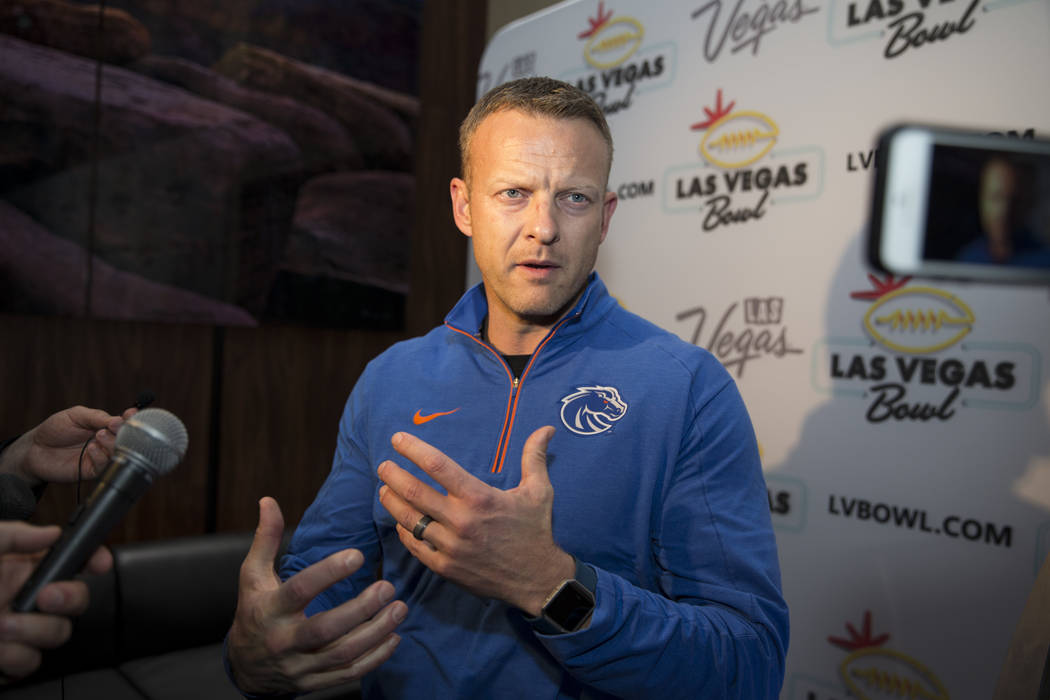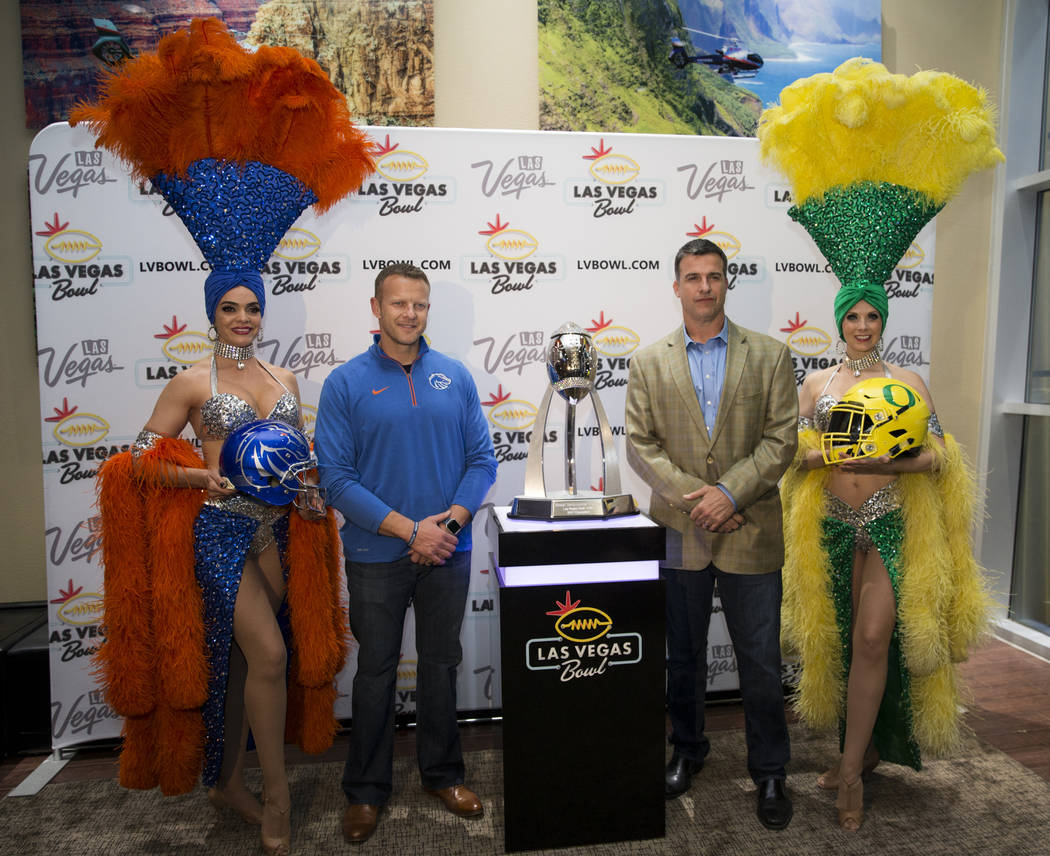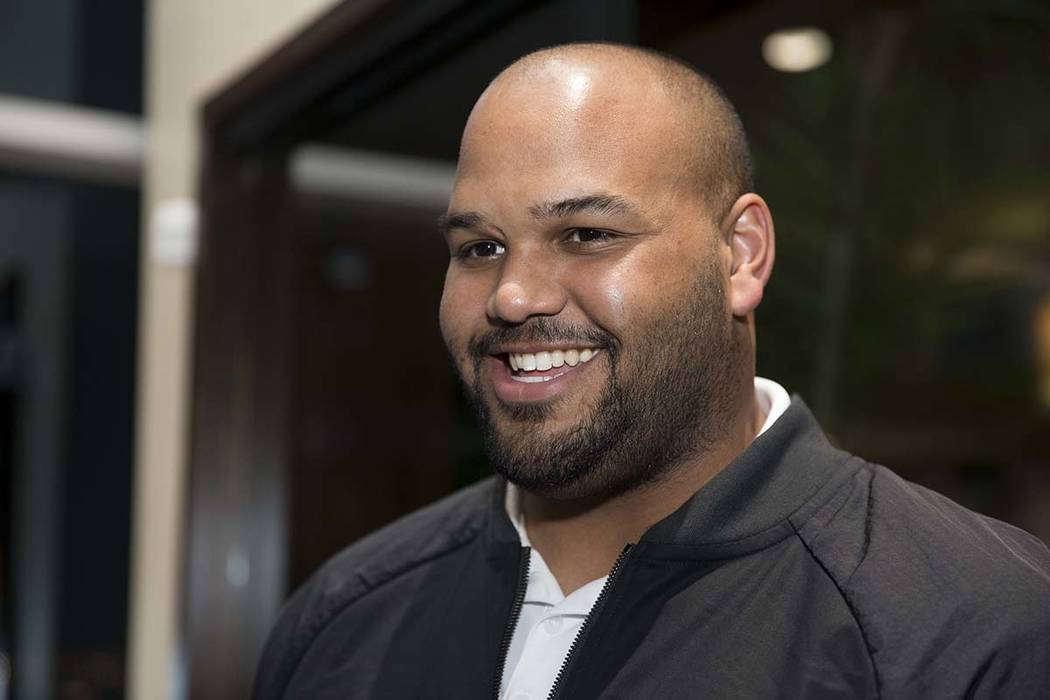 Tyrell Crosby rode with his Oregon teammates Tuesday past the site of the Oct. 1 mass shooting and toward Mandalay Bay, where the shots rang out.
The shooting during the Route 91 Harvest festival across from the hotel claimed 58 lives.
"I have a lot of friends who attended it" said Crosby, a Green Valley High School graduate and standout offensive lineman for the Ducks. "Just not a good feeling not knowing the people you care about are OK. Physically, they're fine, but still to this day, a lot of people are having flashbacks."
This is supposed to be a week of celebration for the Las Vegas Bowl participants, and for the most part it should play out that way. The Ducks (7-5) meet No. 25 Boise State (10-3) at 12:30 p.m. Saturday at Sam Boyd Stadium.
It's a homecoming for five players, Crosby included. The others are offensive lineman Sam Poutasi (Desert Pines) and defensive lineman Elijah George (Arbor View) from Oregon and offensive lineman John Molchon (Faith Lutheran) and defensive end Derriyon Shaw (Legacy) from Boise State.
"Just getting tickets for my friends and family has been crazy," Molchon said. "I'm going to take every single opportunity I can to go see them when we have down time."
But the week will operate against the backdrop of the mass shooting.
"Being here and feeling the vibe, it's definitely weird," Molchon said.
That's especially true for the Oregon players. They are staying this week at Mandalay Bay, one of the host hotels. Boise State is at the Hard Rock Hotel.
"When we first got into the hotel, it felt eerie to me," Crosby said. "It felt strange. Driving to the hotel passing where the concert was, I stared at it. It hit me this is where it happened."
Crosby is putting the finishing touches on an outstanding senior season. He has not allowed a sack and has given up only three quarterback hurries, according to Pro Football Focus.
Pac-12 players named Crosby the winner of the Morris Trophy, which goes to the conference's top offensive lineman. He also was invited to the Senior Bowl.
"I'll say without reservation the best lineman in the country," Oregon coach Mario Cristobal said. "I have the film to prove it as well. Truly a difference maker in every sense of the word."
Molchon, a sophomore, was named honorable mention All-Mountain West after flourishing following a position switch. He started the first two games at right tackle and right guard before missing a start. Then he got back in the starting lineup at left guard and didn't allow a sack over the following eight games.
"He's done a good job," Boise State coach Bryan Harsin said. "He's worked really hard. John continues to improve, like everybody on our team. Continues to face challenges, like everybody on our team. He's a mature player for a young guy, and he's one of the leaders on our team. He's done a great job this entire season."
Contact Mark Anderson at manderson@reviewjournal.com. Follow @markanderson65 on Twitter.
Las Vegas Bowl
■ Who: No. 25 Boise State (10-3 vs. Oregon (7-5)
■ When: 12:30 p.m. Saturday
■ Where: Sam Boyd Stadium
■ TV: ABC
■ Line/total: Oregon -7; 59½