Fresno State to meet Arizona State in Las Vegas Bowl
Updated December 2, 2018 - 4:53 pm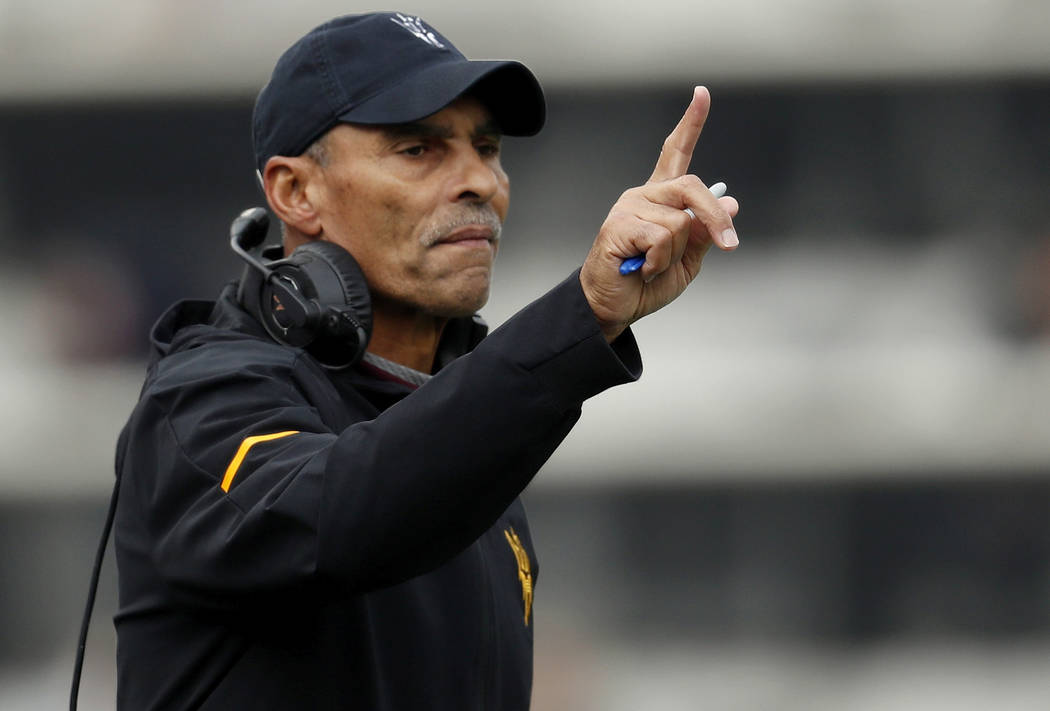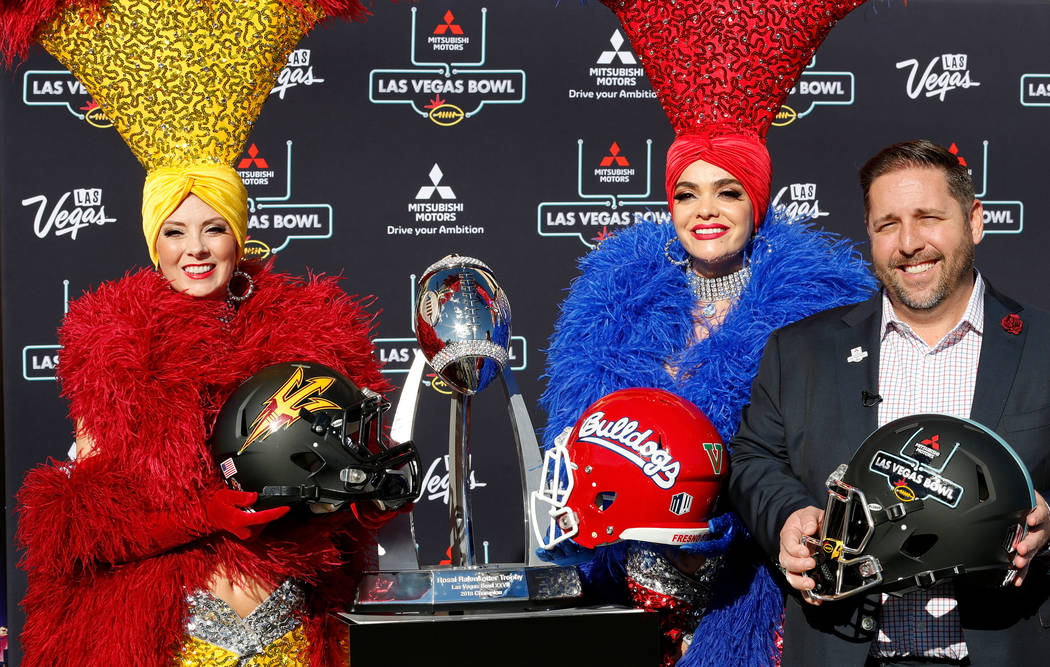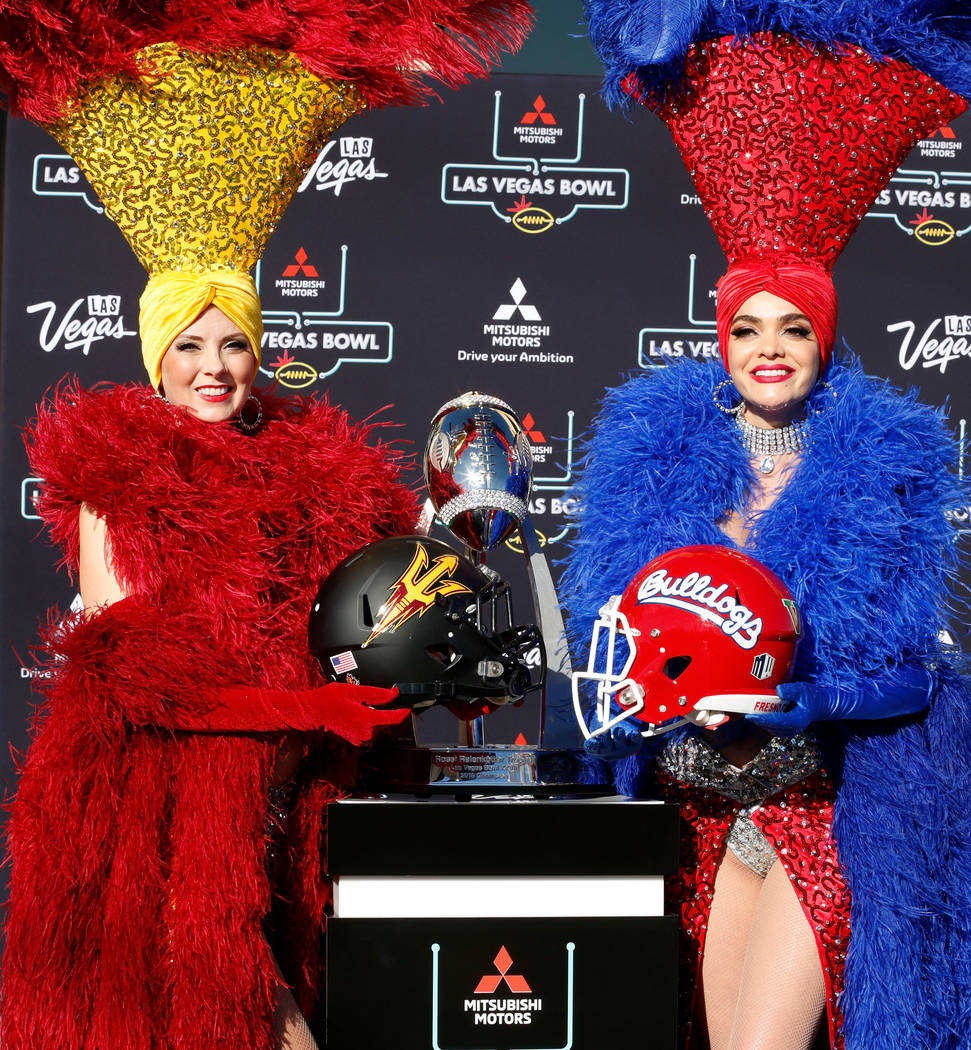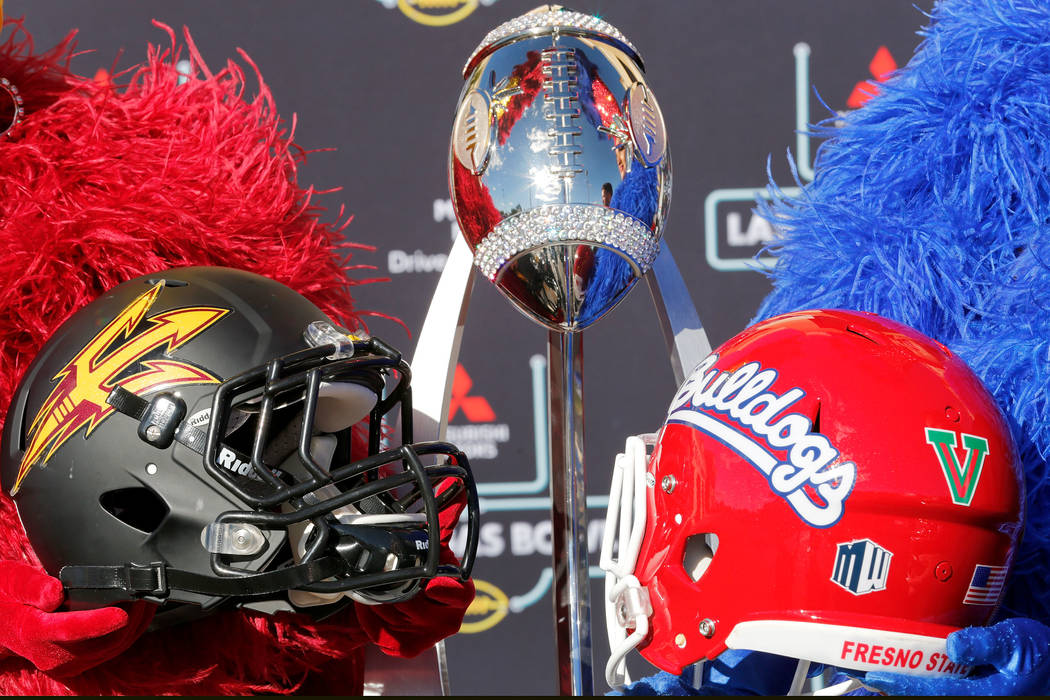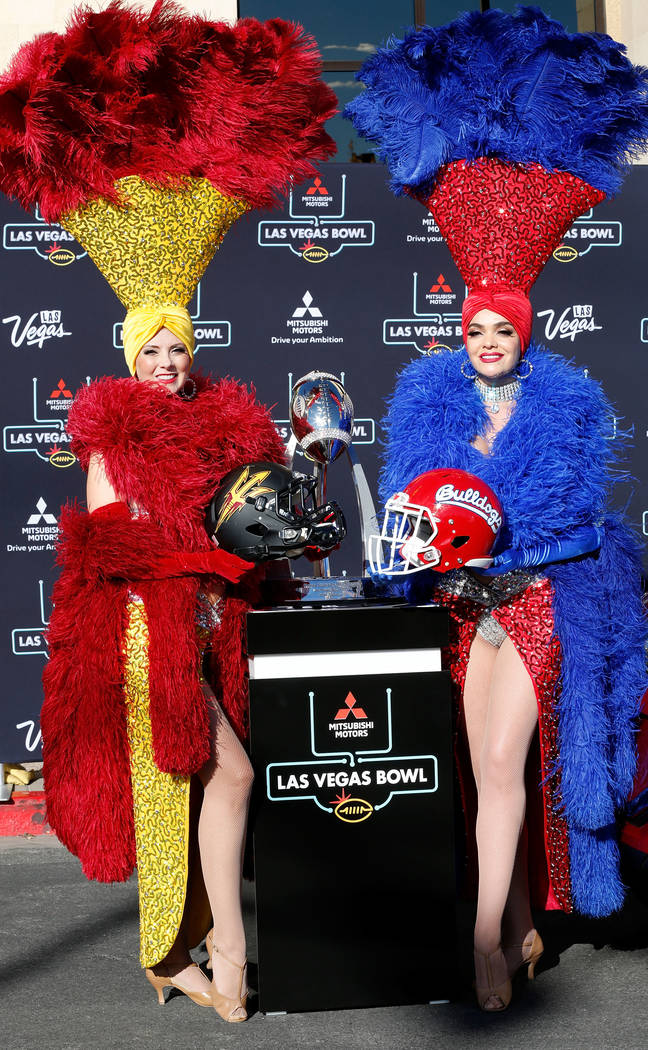 The motivation of the Pac-12 Conference representative in the Las Vegas Bowl is often questioned.
But with Arizona State having accepted an invitation Sunday to play in the game at Sam Boyd Stadium, there is little doubt the Sun Devils will play to win the game.
At least if coach Herm Edwards, who famously made that statement while coach of the New York Jets, has his way when the Sun Devils (7-5) meet No. 19 Fresno State (11-2) at 12:30 p.m. Dec. 15. KTNV will televise the game, and the Bulldogs are 3½-point favorites.
Arizona State last played in this game in 2011 and Fresno State in 2013. They haven't met each other since 1941.
"If you would've told me back in August that we would've had Fresno State and Arizona State, I think we'd be pretty fired up about that matchup," Las Vegas Bowl executive director John Saccenti said. "Two great fan bases that can get down to Las Vegas very easily. Two fan bases that have traveled very well to this game."
Arizona State made national news with its hiring of Edwards about a year ago from ESPN, where he was an NFL commentator. He hadn't coached in nine years and had been away from the college game for almost 30.
But the Sun Devils finished second in the Pac-12 South Division and feature a defense that allows 25.1 points per game, 49th-best nationally. They were 103rd a year ago in allowing a 32.8 average.
"The Mitsubishi Motors Las Vegas Bowl invitation provides a tremendous opportunity for our team and coaching staff to compete against a quality program and close out the 2018 season," Edwards said in a statement. "We look forward to representing Arizona State University and our fans in Las Vegas. A bowl game is a reward for a good season and I am happy for our players and coaching staff to be able to have this experience."
Fresno State defeated Boise State 19-16 in overtime on Saturday to win the Mountain West championship. The bowl was prepared to take the winner, guaranteeing a ranked team.
"It's a good problem to have," Saccenti said. "If you would've told me we would've have two 10-win teams, both ranked, both playing for the championship with a chance to come to Las Vegas and they win their way into Las Vegas, that's all you want. That's all you can hope for."
Fresno State linebacker Jeff Allison was named Mountain West Defensive Player of the Year after totaling 109 tackles. The Bulldogs allowed 13.5 points per game, second-best nationally.
"The Vegas Bowl's a great bowl game," said Bulldogs coach Jeff Tedford, who also coached California in this game in 2005. "They do a great job with it. To play the Pac-12 representative, Arizona State, from what I've seen a little bit of them throughout the season, they're a great football team, very well-coached. So it's going to be a great matchup, and we look forward to the competition."
Contact Mark Anderson at manderson@reviewjournal.com. Follow @markanderson65 on Twitter.