Las Vegas Bowl considering about 10 Pac-12, MW teams
November 16, 2018 - 6:27 pm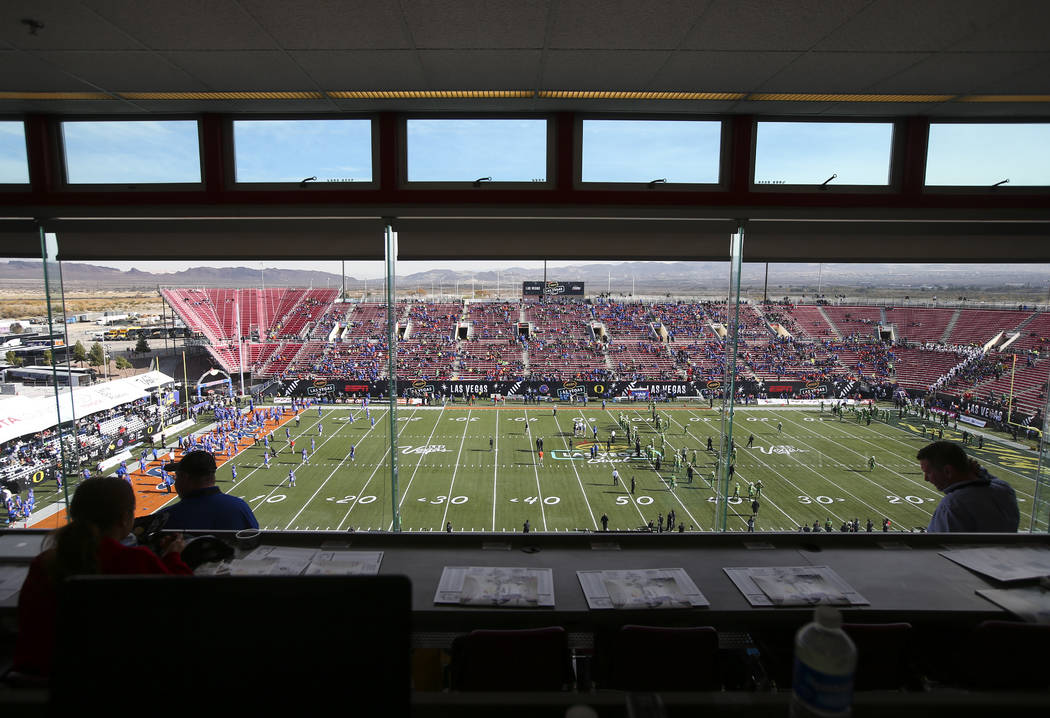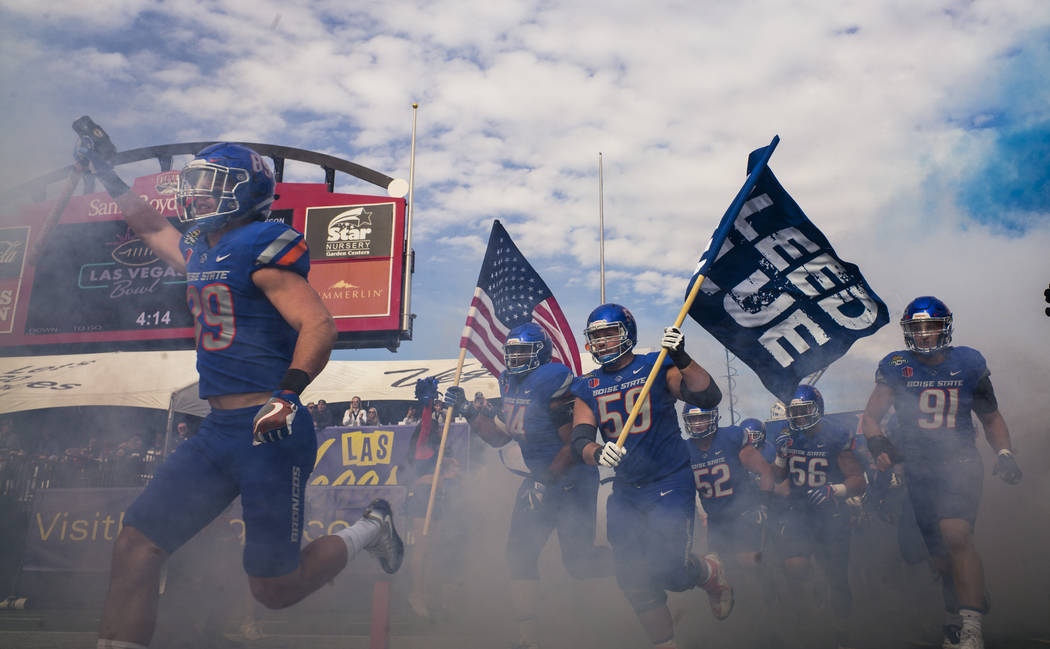 About 10 teams are being considered to play in the 27th annual Las Vegas Bowl on Dec. 15 at Sam Boyd Stadium, an official said Friday.
"I've never seen this many teams bunched up like this with only two weeks to go," said John Saccenti, the bowl's executive director. "We usually have a better picture of where we want to go during this time of year. This is nuts."
The Las Vegas Bowl will pick the teams after the Pac-12 and Mountain West championship games Dec. 1. The bowl gets the first choice from the Mountain West and the sixth pick from the Pac-12.
On the Mountain West side, there appears to be more clarity. Saccenti said Utah State, Boise State, Fresno State and San Diego State are the four realistic options.
That list could drop to three if San Diego State loses at Fresno State on Saturday. The Las Vegas Bowl will have committee members at the game.
"If Fresno beats San Diego State, we can pretty much knock (San Diego State) out because Fresno State would then play for the championship," Saccenti said.
The Las Vegas Bowl often picks the winner of the Mountain West championship game.
Last season, Fresno State was ranked No. 25 before losing to Boise State in the title game. The Broncos got the bid, then defeated Oregon 38-28 in the Las Vegas Bowl.
In the Pac-12, Stanford, Arizona State, Arizona and Southern California have four wins apiece in conference play. Oregon and California are 3-4. All six teams are options for Las Vegas.
About 30,000 tickets have been sold, Saccenti said. Tickets can be purchased at LVBowl.com.
Contact Gilbert Manzano at gmanzano@reviewjournal.com. Follow @GManzano24 on Twitter.