Las Vegas Bowl Moment 21: Mike Anderson, Utah run by Fresno State
November 26, 2016 - 7:39 am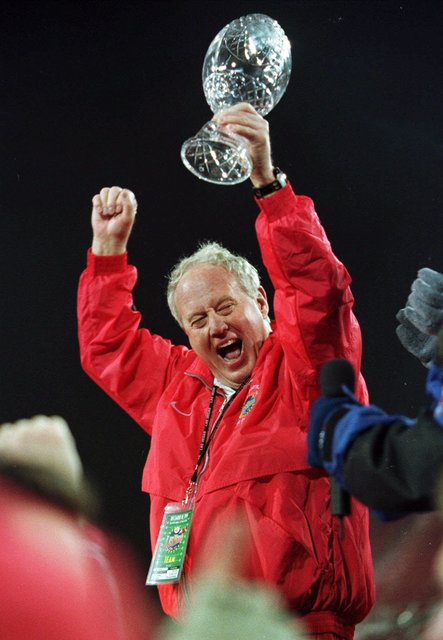 No. 21: WAC, Mountain West meet again
To celebrate the local bowl's 25th anniversary milestone, the Review-Journal will rank the top 25 moments in Las Vegas Bowl history. We'll relive one moment per day until game day on Dec. 17 at Sam Boyd Stadium:
Date: Dec. 18, 1999.
Back story: Six months earlier, the 16-team WAC was broken up with eight of the teams forming their own confernece, the Mountain West. Through a series of bowl selections, the Las Vegas Bowl became the first bowl meeting between two schools from the former WAC, pitting two conference co-champions.
Score: Utah 17, Fresno State 16.
Game: Running back Mike Anderson ran for a then bowl record 254 yards and one touchdown, earning the game's MVP award. It still stands as the sixth best rushing total in Las Vegas Bowl history. After Fresno State had an extra point blocked, Utah would later win it on a 33-yard field goal by Cletus Truhe.
Since: Anderson had a successful career for the Denver Broncos. The same can't be said for the WAC, which no longer sponsors football. The Mountain West, which now has 11 members, has seen changes, too, including adding Fresno State in 2012 and losing Utah in 2011 to the Pac-12.
Contact Gilbert Manzano at gmanzano@reviewjournal.com or 702-383-0492. Follow @gmanzano24 on Twitter.