Mountain West champ likely to play in Las Vegas Bowl
November 23, 2018 - 1:25 pm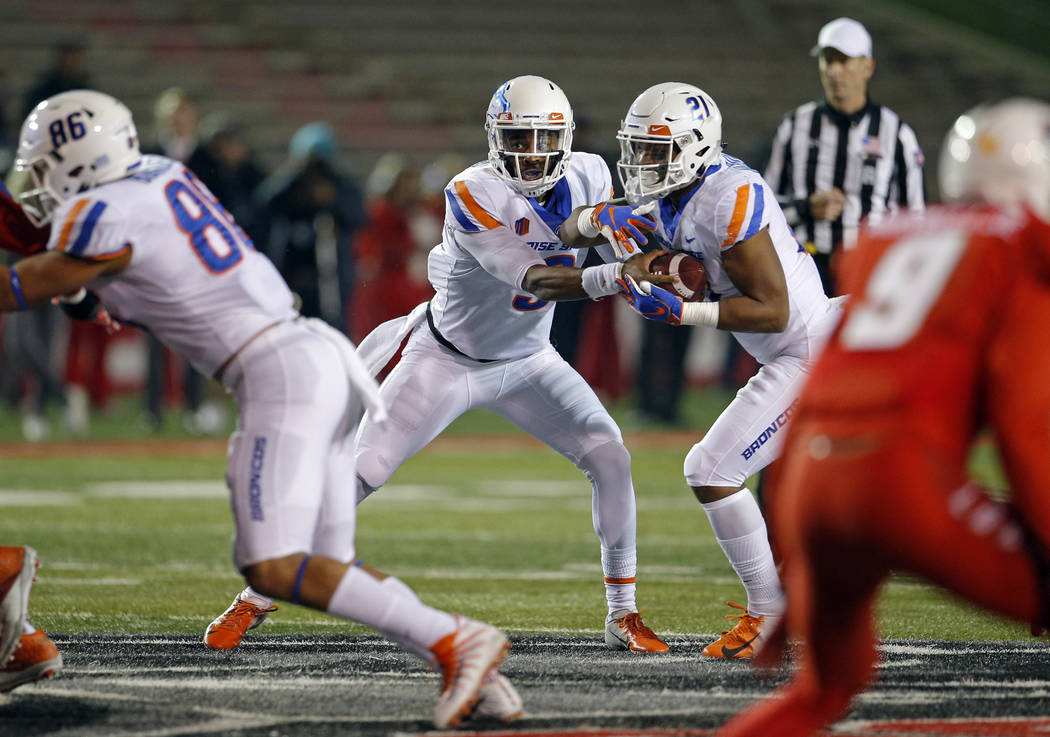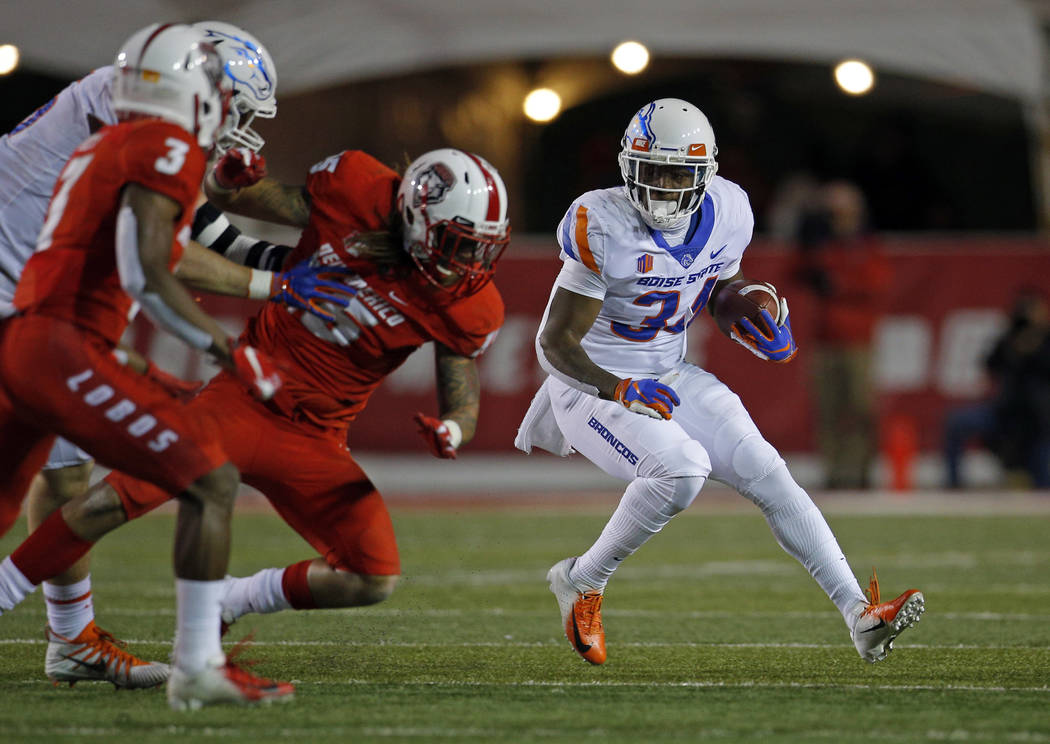 It's rare when John Saccenti jumps on a plane during the college football season and is not heading to a game.
For Thanksgiving weekend, Saccenti managed to sneak in a trip to New Jersey for his 25-year high school reunion.
Saccenti, the executive director of the Las Vegas Bowl, caught up with former classmates Friday night and was scheduled to catch a plane at 6 a.m. for Boise, Idaho.
"Most think a high school reunion during Thanksgiving weekend is strange, but it's actually perfect because everyone is in town to visit parents," Saccenti said.
The Utah State-Boise State game on Saturday night also lined up perfectly. The winner will clinch the Mountain division and play in the Mountain West Conference championship game next week against Fresno State.
Saccenti is confident the Las Vegas Bowl committee will give the bid to the Mountain West champion. The Dec. 15 bowl at Sam Boyd Stadium gets the first choice from the Mountain West and the sixth pick from the Pac-12.
"I can't see a scenario where we pass on the champion," Saccenti said. "We'll vote on that on Wednesday."
On the Pac-12 side, Saccenti said California, Stanford, Oregon, Arizona and Arizona State are realistic options to play in Las Vegas next month.
The Las Vegas Bowl will have a representative at the Arizona State-Arizona rivalry game on Saturday.
Contact Gilbert Manzano at gmanzano@reviewjournal.com. Follow @GManzano24 on Twitter.