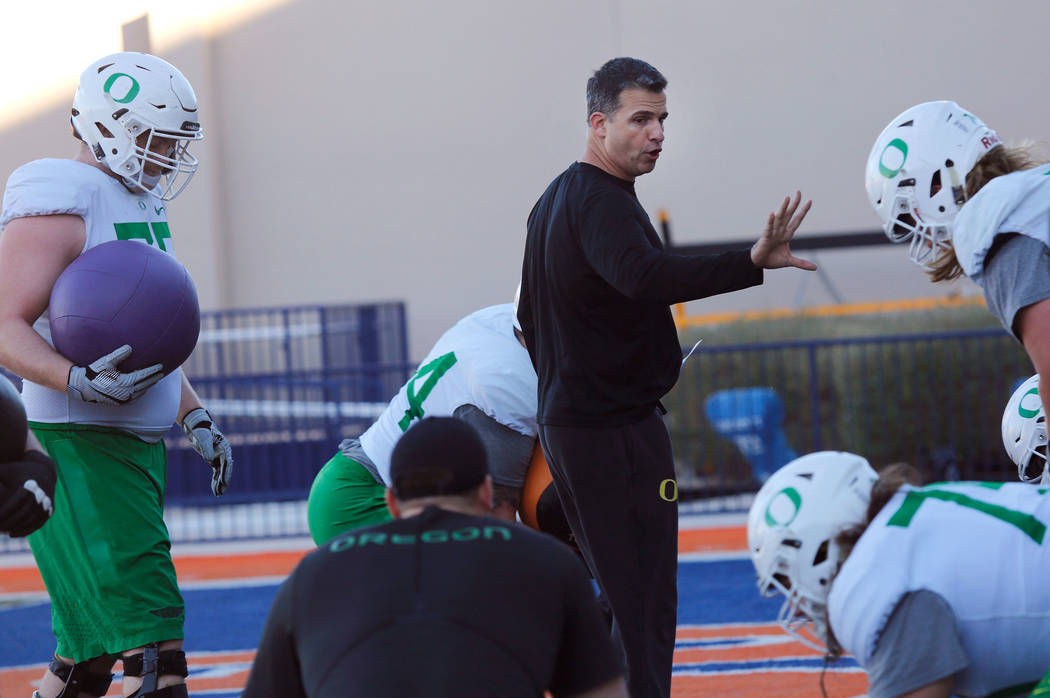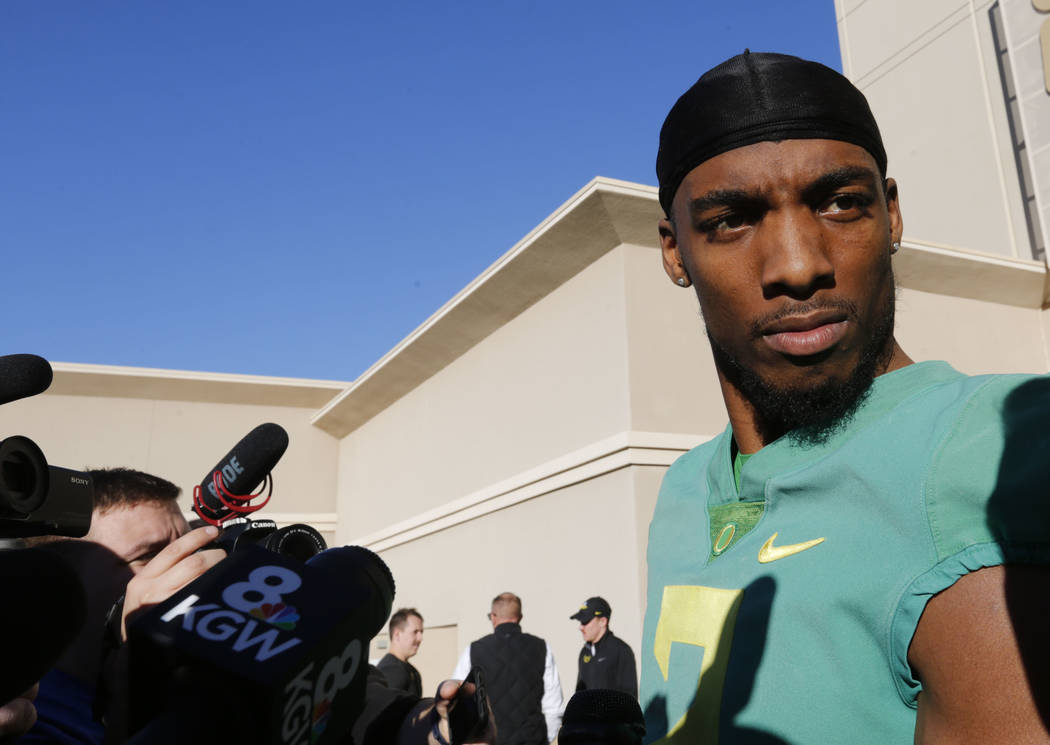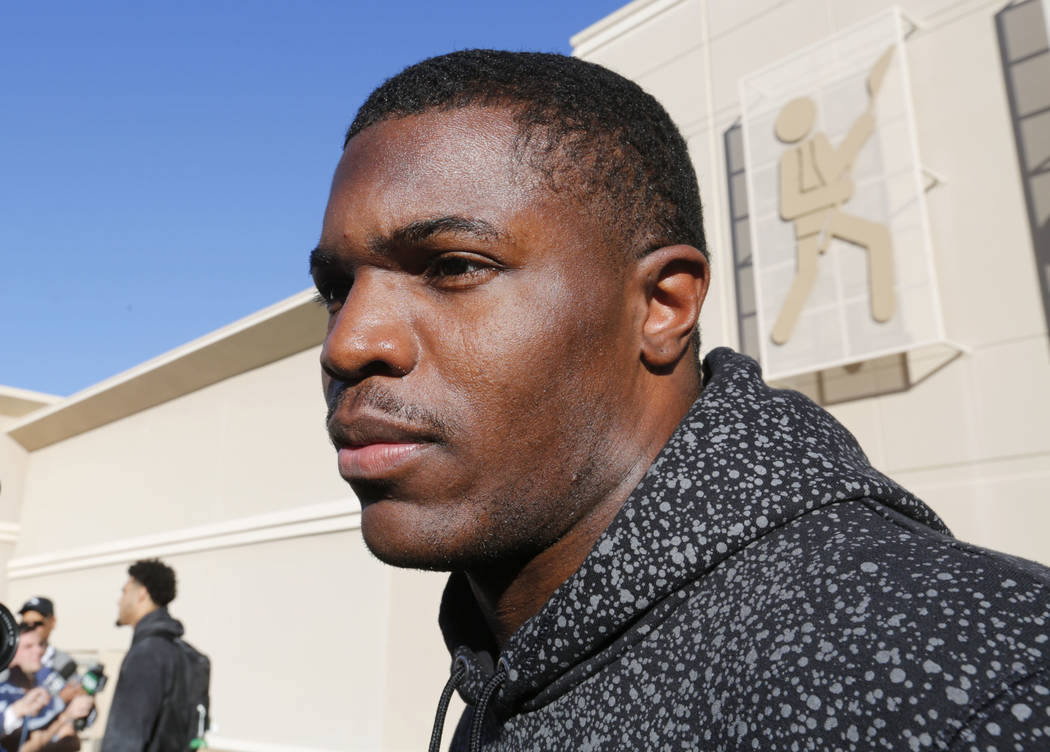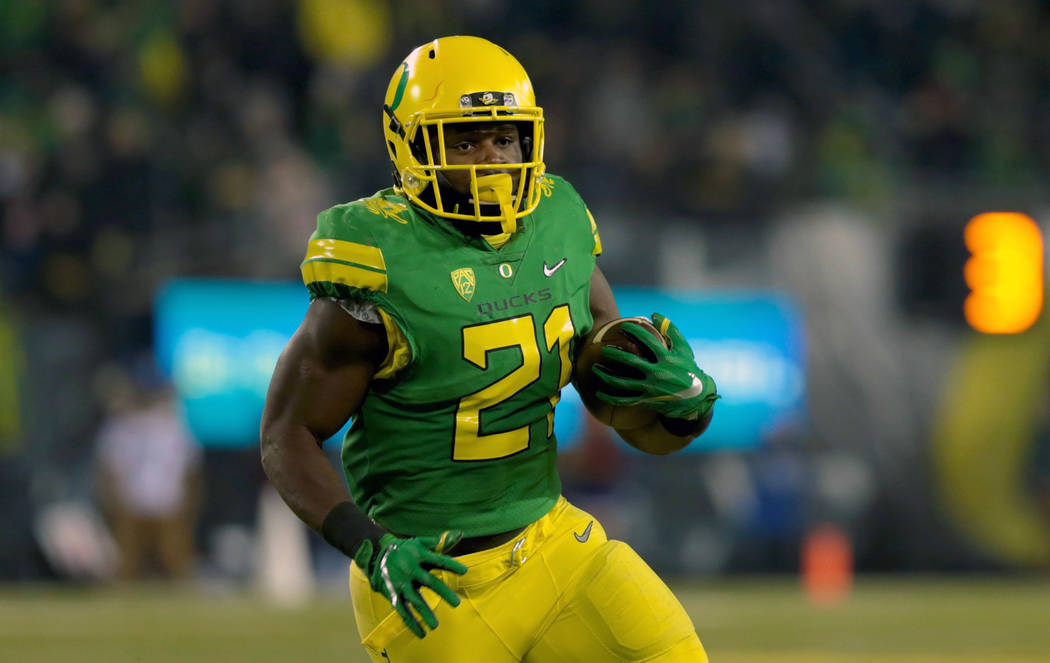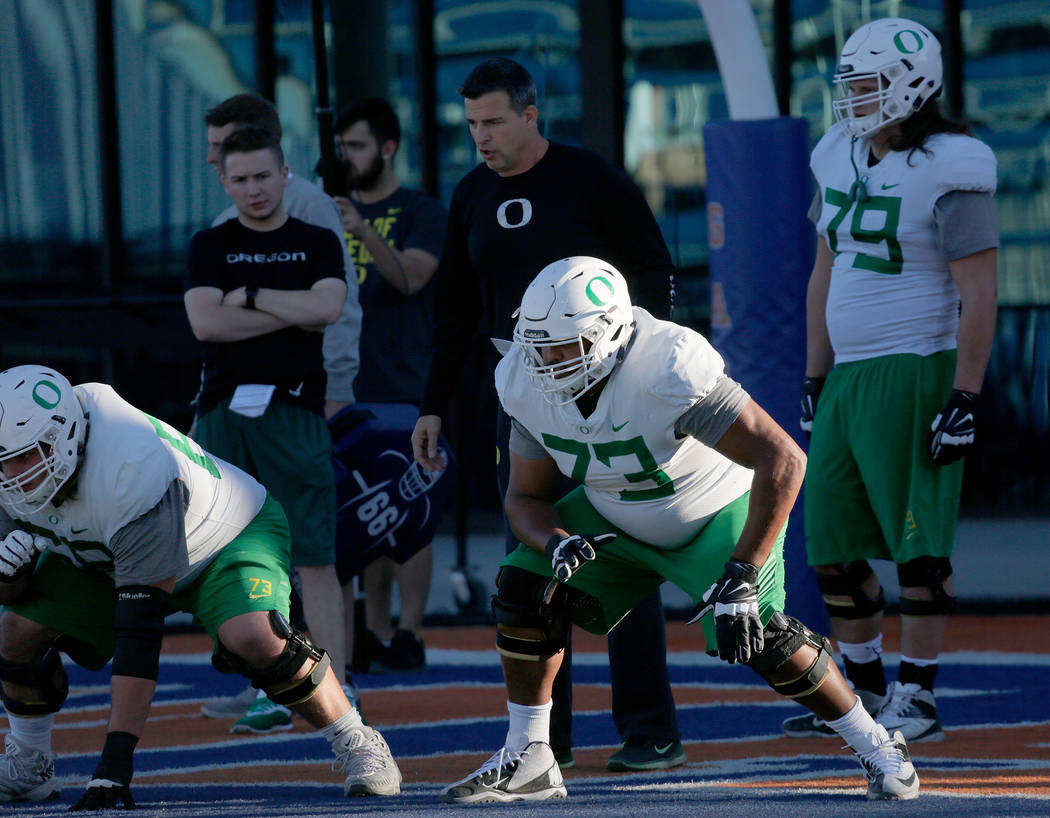 When Willie Taggart announced this month that he was leaving Oregon after one season to take his dream job at Florida State, there was speculation about a big-name coach taking over the program.
Ducks players were having none of that.
Green Valley High School alumnus Tyrell Crosby, a senior standout on the Oregon offensive line, took to social media a day after Taggart's departure to announce that 70 players had signed a petition wanting the school to promote offensive line coach and co-offensive coordinator Mario Cristobal to head coach. As Crosby was doing this, athletic director Rob Mullens was sequestered in an undisclosed location interviewing candidates.
"We are all fighting so hard for him to be HC, because we all know he'd fight just as hard for us," Crosby posted on his Twitter account.
The players also started the hashtag #cristobALLIN.
Days later, Cristobal had the job and a five-year deal worth $12.5 million. His first game in charge of the program will be Saturday when Oregon meets No. 25 Boise State at 12:30 p.m. in the Las Vegas Bowl at Sam Boyd Stadium.
"It's the most humbling thing in the world," Cristobal said of the team's outpouring of support. "For me, it's a life-changing moment, because when you're a coach, you're a teacher. Why do you teach? To have an impact on others. When something like that occurs, you're humbled and floored by it."
Cristobal, whose parents fled Cuba early in Fidel Castro's regime, is excited for his second opportunity as a head coach. He was the first Cuban-American head coach in FBS history when he got the job at Florida International in 2006 after the Panthers went 0-12. Four years later, they won the conference title.
After he was fired a year later, Cristobal landed at Alabama and had incredible success as an assistant head coach, recruiting coordinator and offensive line coach from 2013 through 2016.
Cristobal, 47, has said he earned a "football Ph.D" working for Nick Saban during a stint that included Cristobal being named national recruiter of the year in 2015. He came to Oregon when Taggart was hired before this season.
He always has been known for his strong relationships with his players, and them supporting him has only strengthened that bond.
"I was for it all the way," said senior defensive lineman Elijah George, an Arbor View High School alumnus. "I love Cristobal. That's my man. He's just honest with us and so straightforward. He's what you want in a coach. He brings that energy, and he's just someone you want to play for and go anywhere with."
Promoting Cristobal also has pretty much kept intact Oregon's 2018 recruiting class, considered one of the best in the country. He is off the recruiting trail this week only because of Saturday's game.
Staying busy has kept him from thinking about the roller coaster of emotions since Taggart left and he took over.
"I think it will probably settle in sometime in February," Cristobal said. "As we've been working through the announcement and the bowl game and the recruiting, we're just working. I guess I'll start to think about that when there's some time to breathe, but there's no time for air right now."
Contact Adam Hill at ahill@reviewjournal.com or 702-277-8028. Follow @AdamHillLVRJ on Twitter.
Game day
Who: No. 25 Boise State vs. Oregon
What: Las Vegas Bowl
When: 12:30 p.m. Saturday
Where: Sam Boyd Stadium
TV: KTNV-13
Line: Oregon -7; total 61