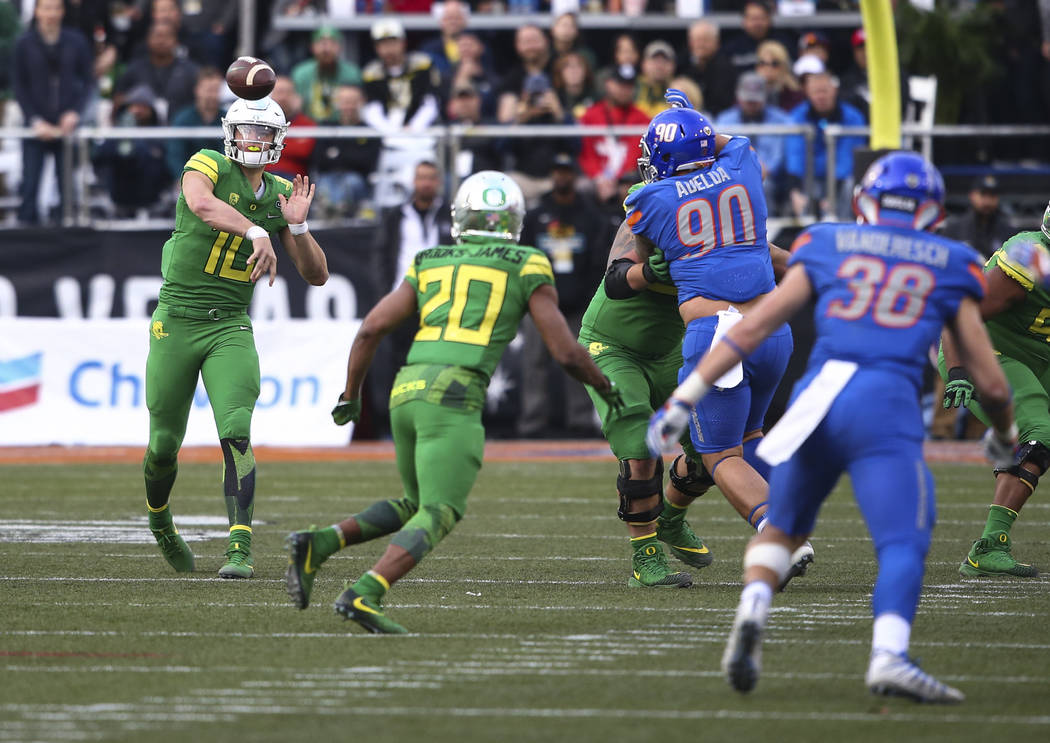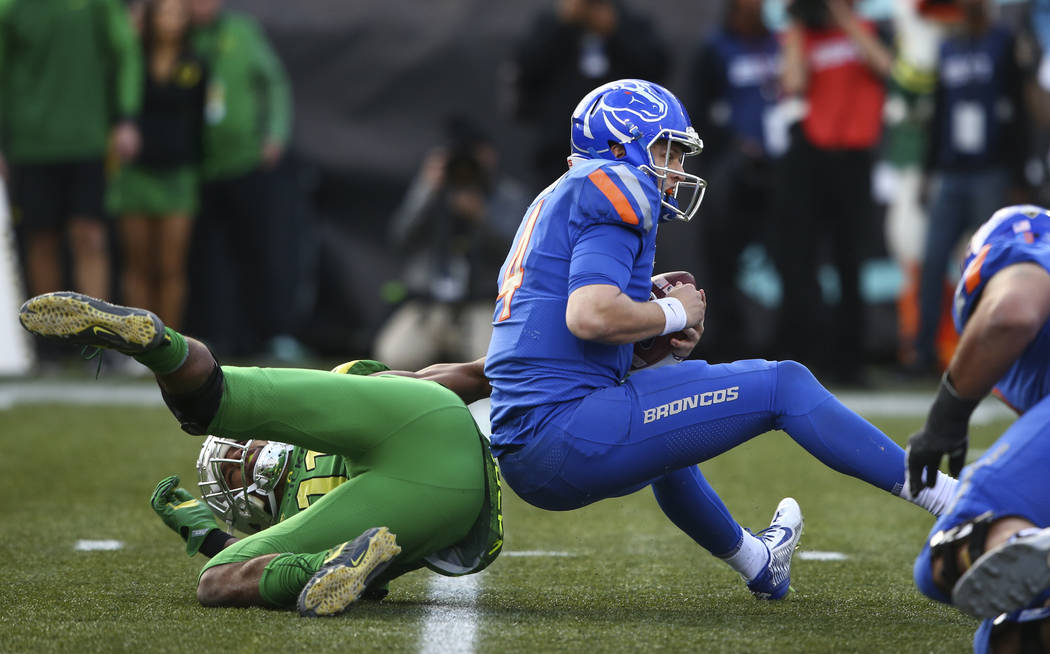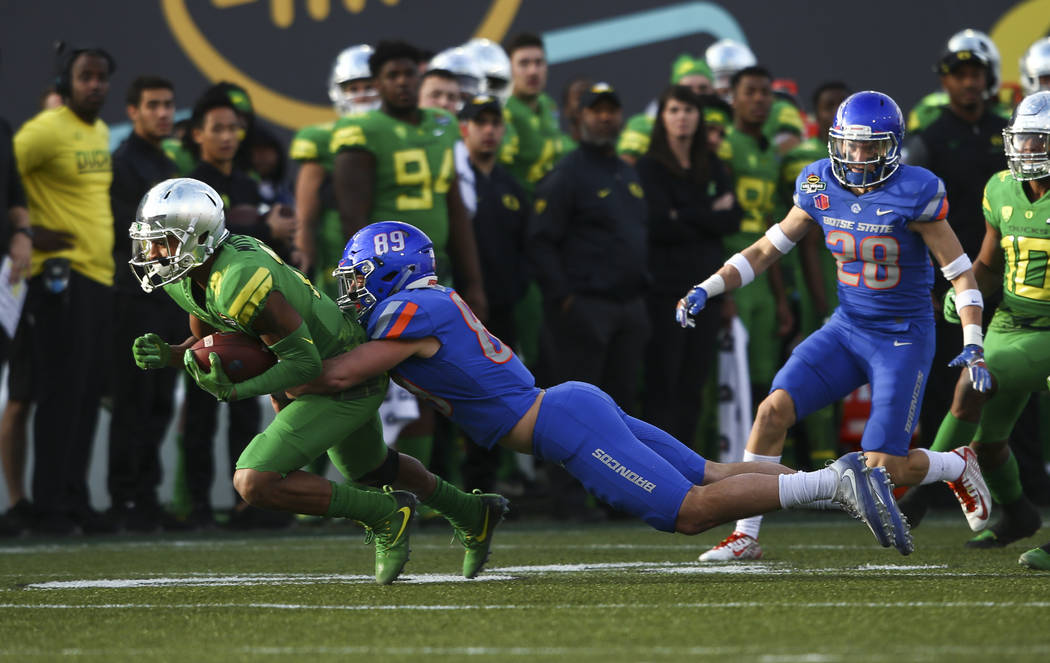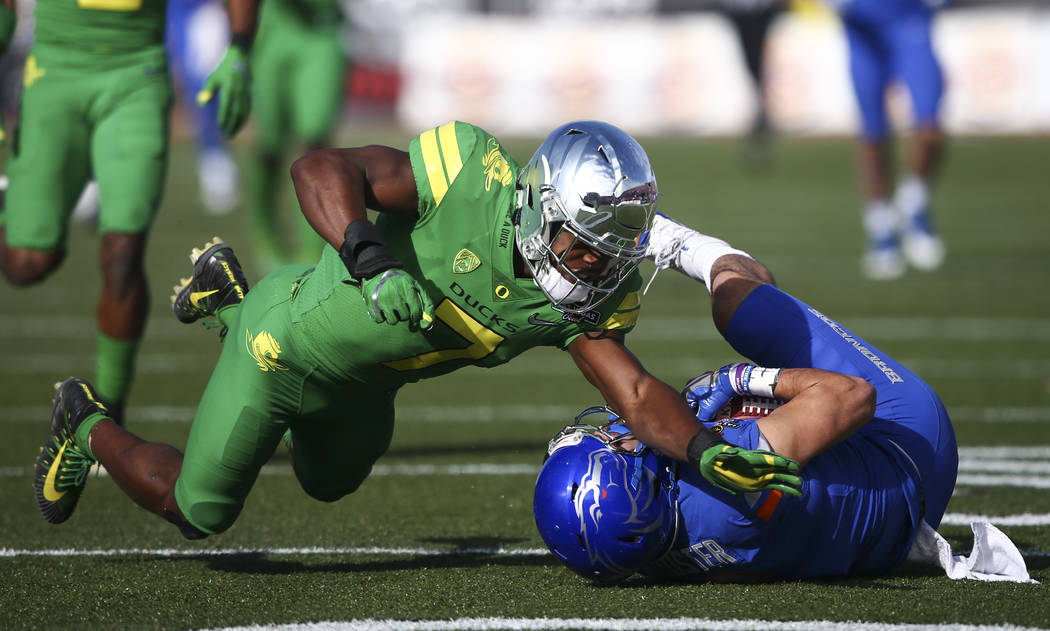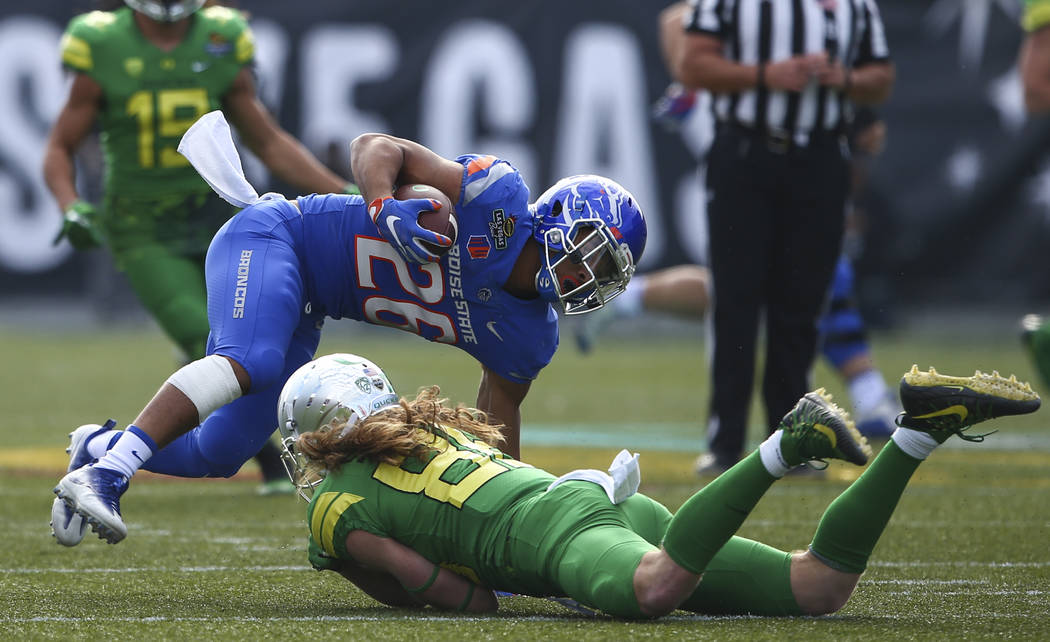 Oregon coach Mario Cristobal thought his team still could run the ball effectively despite star running back Royce Freeman's decision to sit out Saturday's Las Vegas Bowl at Sam Boyd Stadium.
He was wrong.
The Ducks were limited to 47 yards on 28 carries in a 38-28 loss to Boise State after racking up 268 yards per game during the season, a number that ranked eighth in the nation.
Cristobal said the problems extended far beyond Freeman's decision to skip the game instead of risking an injury that could damage his NFL draft prospects.
"We thought we could run the ball better than we did," said Cristobal, who was promoted to head coach this month after Willie Taggart departed for Florida State. "We didn't block and run it like we had during the season, and that changes the dynamic of the game, particularly on short yardage in the first half.