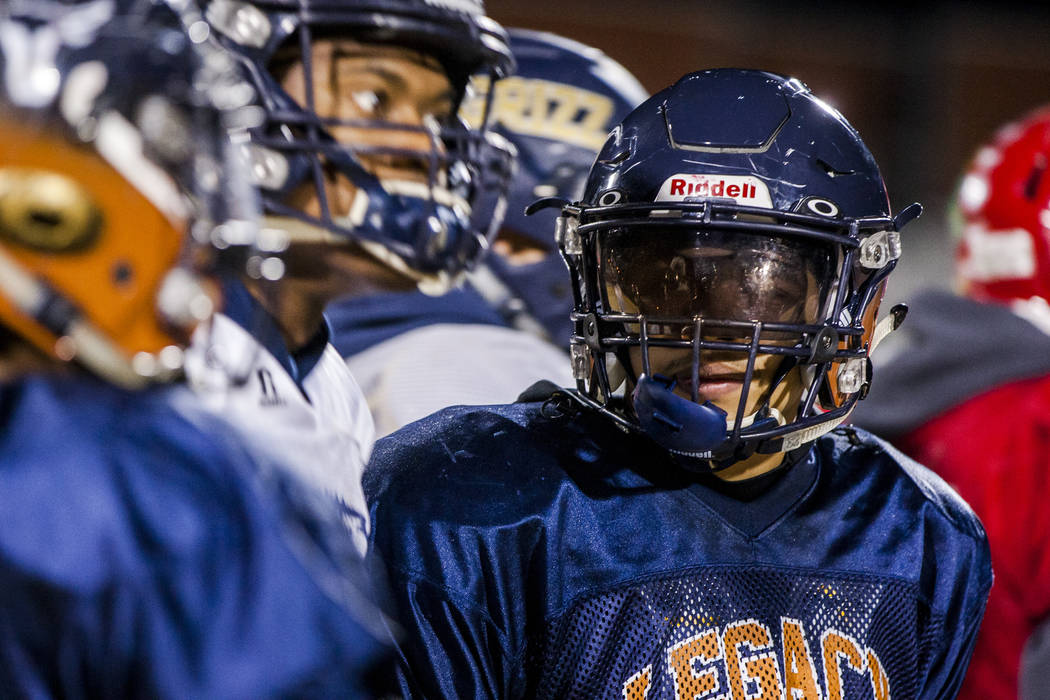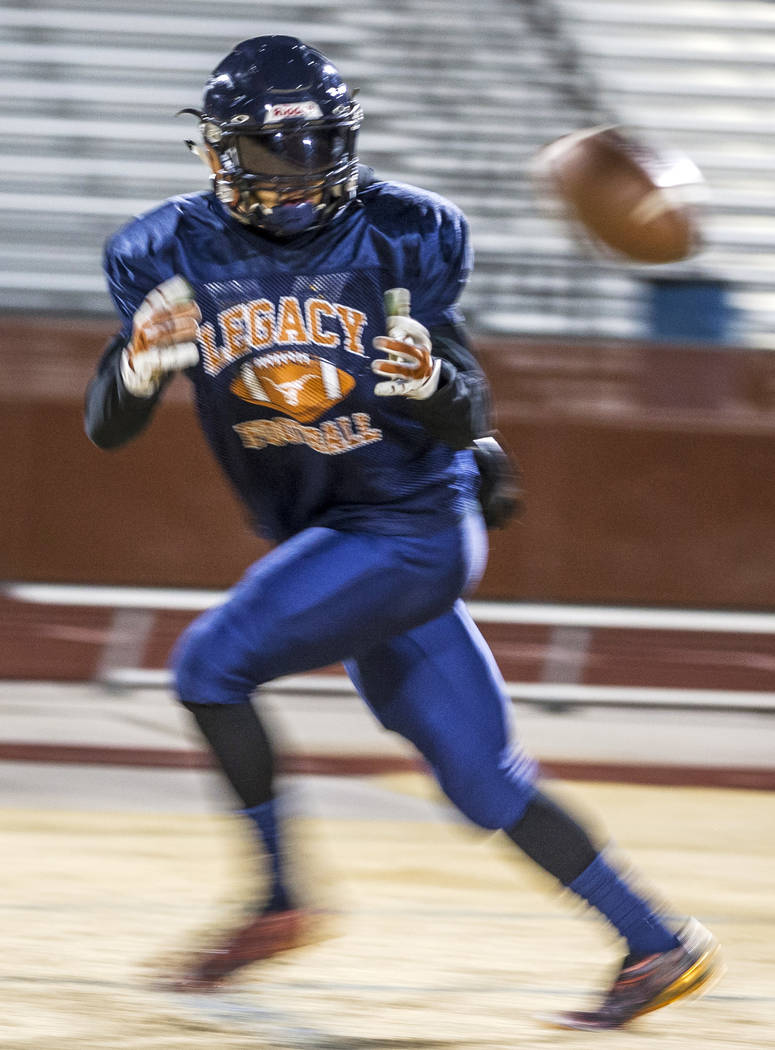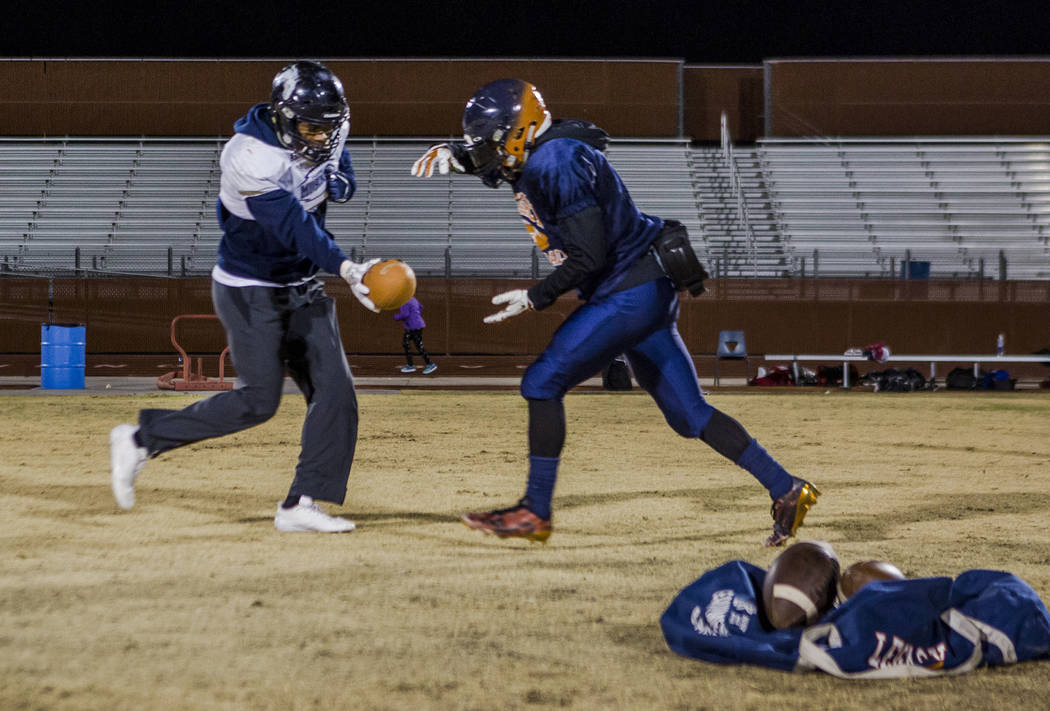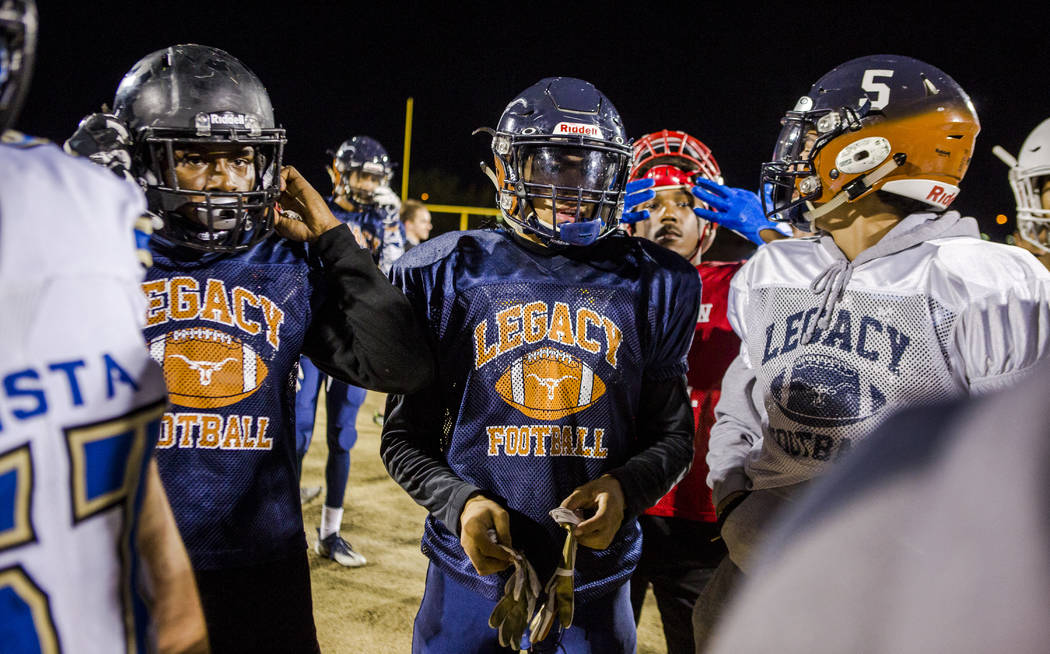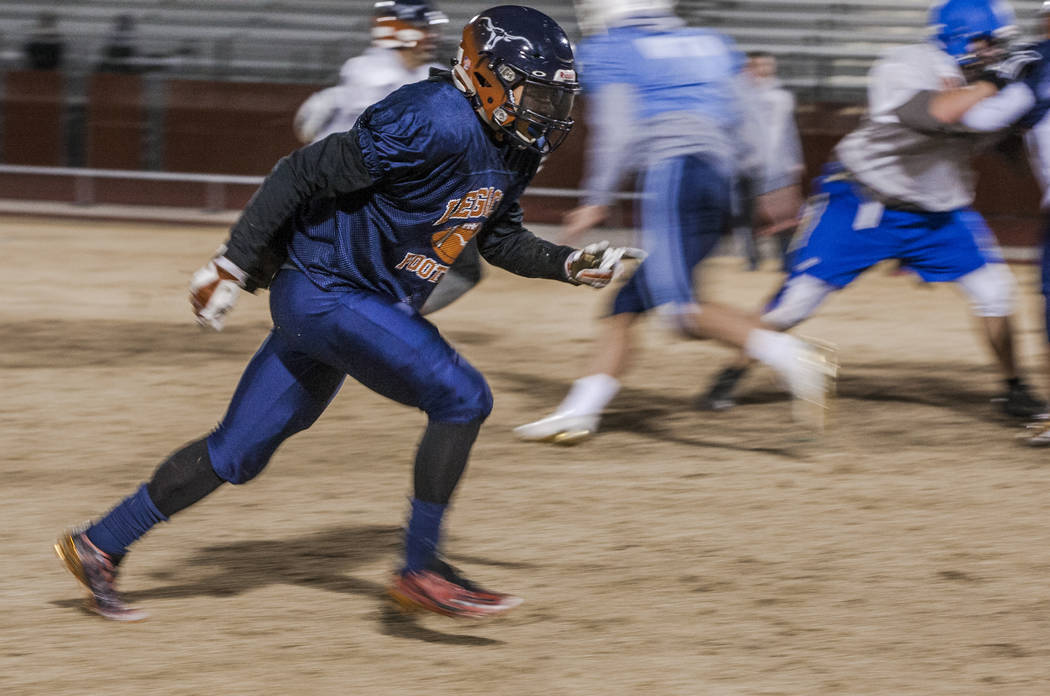 Legacy football coach John Isola can't figure out why Longhorns senior Aubrey Washington doesn't have a scholarship offer.
And, frankly, neither can Washington.
"(It's) probably because I was late in the recruiting process," said Washington, a 5-foot-9-inch, 17o-pound running back who rushed for 1,366 yards and 2o touchdowns last season en route to first-team all state honors. "And I'm a little back, so being late didn't help."
Washington will have one more chance to strut his stuff on a high school football field in the West Charleston Lions Club's 46th annual Charity All-Star Football Game at 1 p.m. Saturday at Bishop Gorman.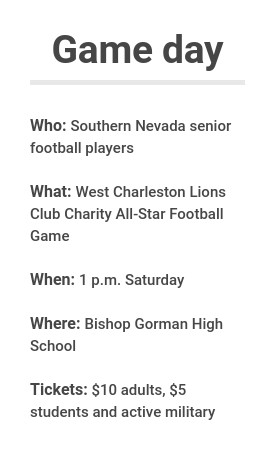 The event features 77 of the Las Vegas Valley's top senior performers, and Lions Club vice president John Klumbach said it could serve as an additional platform for Washington and other unsigned seniors to bolster their recruitment.
"You'll have college scouts at the game," he said. "We've had players that didn't get much interest, or got tepid interest, and now they'll come out with scholarship offers … It does give them the chance."
Isola is adamant about Washington's Division I potential, praising his patience and work ethic. Washington started his prep career in Legacy's program before transferring to Canyon Springs as a sophomore.
He "wasn't struggling in school but … wasn't fully engaged," Isola said.
Washington then moved to California for his junior year and attended Rancho Verde High School, where he was a practice player who didn't see the varsity field until late in the season.
But Washington's academic standing improved, and he moved back to Las Vegas to finish his career with the Longhorns.
Isola expected him to split carries with fellow senior Isaiah Whitehead, but Washington emerged as the bell cow and spent the fall showcasing his shiftiness and breakaway speed, uncorking several multitouchdown games and rushing for 10.8 yards per carry.
Portland State has inquired about Washington, who said he has a walk-on opportunity at UNR, and other schools have reached out, too.
But they haven't offered him a scholarship, much to Isola's dismay.
"I've been doing this for 30 years, varsity football. He's the real deal," said Isola, who is coaching Washington in the all-star game. "The kid is a natural, he's got the skills. He's a Division I running back … He can play somewhere. He has to play somewhere because he's that good."
More preps: Follow all of our Nevada Preps coverage online at nevadapreps.com and @NevadaPreps on Twitter.
Contact reporter Sam Gordon at sgordon@reviewjournal.com. Follow @BySamGordon on Twitter.