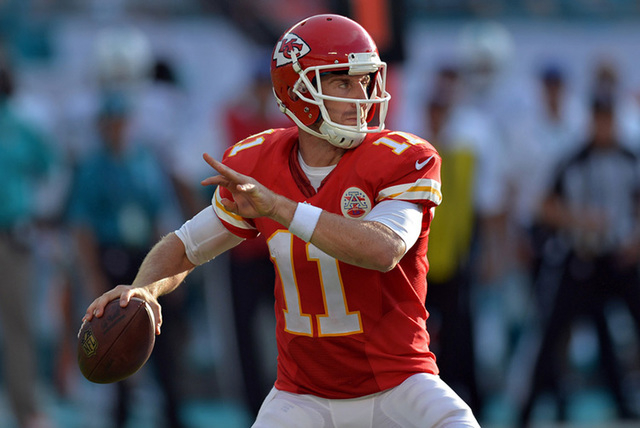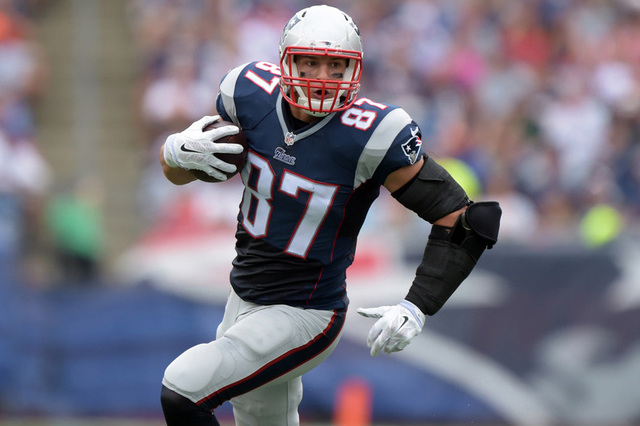 Tom Brady is taking plenty of punishment through the first three games of the 2014 season, but the New England Patriots have managed to put together back-to-back wins. The Patriots hope to have some of their problems along the offensive line sorted out when they visit the Kansas City Chiefs on Monday. The Chiefs picked up their first win last week and are hoping to have running back Jamaal Charles at full strength by Monday.
New England lost longtime offensive line coach Dante Scarnecchia to retirement in the offseason and traded away Pro Bowl guard Logan Mankins late in training camp, and those voids are proving difficult to fill. That struggling line needs to figure out a way to stop Kansas City linebackers Tamba Hali and Justin Houston, who have combined for five sacks in the first three weeks. The Chiefs are fourth in the NFL with nine sacks and got to Ryan Tannehill four times in last week's 34-15 victory over the Miami Dolphins.
TV: 8:30 p.m. ET, ESPN. LINE: Patriots -3.5. O/U: 44.5
ABOUT THE PATRIOTS (2-1): New England's defense carried it to back-to-back wins the last two weeks, holding Minnesota and Oakland to a total of 16 points. Brady, who has yet to pass for 250 or more yards through the first three games while being sacked seven times, did not point the finger directly at the line but suggested the offense as a whole is struggling. "There are a lot of things we have to ramp up," Brady told reporters. "It's not just one thing on our offense, and we're trying to identify the things we need to do better. It's not really one area, it's all areas."
ABOUT THE CHIEFS (1-2): Charles (high ankle sprain) was inactive last week after totaling nine carries in the first two games but practiced on a limited basis Thursday. Kansas City reached deep into its reservoir of skill players at Miami and came up with some capable replacements in running back Knile Davis, who ran for 132 yards and a score, and Joe McKnight, who caught a pair of TD passes from Alex Smith. "You're bringing new guys to work in there and they're just learning the system but they are playing their hearts out trying to make sure they get everything down," Chiefs coach Andy Reid said. "Again, I'm proud of the guys for the way they are filling in and doing their job."
EXTRA POINTS
1. Brady needs 219 yards to become the sixth QB to reach 50,000 for his career.
2. Chiefs S Eric Berry (high ankle sprain) did not practice on Thursday and is questionable.
3. New England has a plus-six turnover differential while Kansas City is at minus-5.
PREDICTION: Patriots 24, Chiefs 17