NFL sends memo about Raiders' possible move to Las Vegas
January 31, 2016 - 1:28 am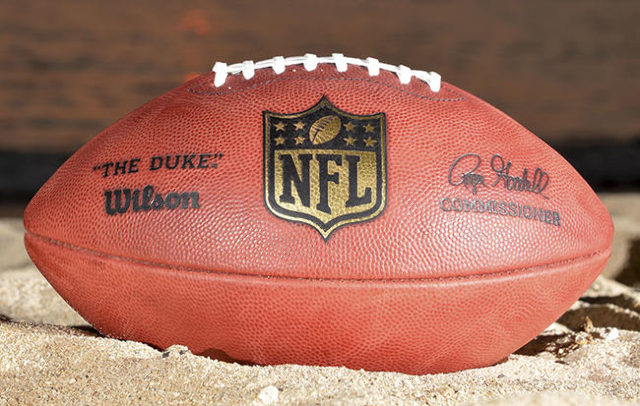 Hours after Oakland Raiders owner Mark Davis visited Las Vegas on Friday to explore a new home for his team, the NFL sent a memo to all 32 franchises that said the league has no rule against moving to any particular market.
The memo, first reported by the Los Angeles Daily News, specifically addressed the talk of Las Vegas as a possible destination for an NFL team and addressed Davis' tour of the proposed stadium site on Tropicana Avenue.
Much of the buzz about Las Vegas luring the Raiders has centered on whether the NFL would bar their move because of the state's legalized gambling. However, the memo tells the teams there are no preconceived rules regarding relocation.
The memo directed the teams to not assume that a move to Las Vegas would be vetoed by the league. It said the NFL, which needs 24 yes votes by owners to move a franchise, would take Las Vegas as seriously as any other prospective home for relocation.
The memo reads:
There have been reports over the last day about a proposal to construct a new stadium in Las Vegas in connection with a possible move of the Raiders to Las Vegas. If your club owner or executives are asked about this, there is no need to comment. If any comment is offered, please keep the following points in mind:
1. All decisions regarding the location of teams are made by the full membership. Three-fourths of the member clubs must approve any team move.
2. No proposal made to the league. It would be speculative to suggest that your club would or would not support such a proposal. If such a proposal is made, it would be considered under the league's relocation policies.
3. There is no prohibition under league rules on a team moving to any particular city. Any proposal for relocation would be evaluated based on the same standards as apply to any proposed move. Those standards are well known, having just been applied in connection with relocation proposals to Los Angeles.
Davis on Friday toured the 42-acre site that could host a proposed $1 billion stadium. He met privately with Las Vegas Sands chairman Sheldon Adelson, who has said he will fund the lion's share of the private-public venture, and Wynn Resorts chairman Steve Wynn, who reportedly is considering a stake in the project.
The stadium, proposed Thursday by a group led by the Las Vegas Sands Corp., would have at least 65,000 seats on property owned by UNLV. Andy Abboud, Las Vegas Sands' senior vice president of government relations and community development, said the group is moving forward on the project with or without an NFL team.
Davis' lease with O.co Coliseum in Oakland, California, ends next month, and he has been seeking a new home. He had applied to the NFL for relocation of the team to Los Angeles this month, but his bid was rejected when owner Stan Kroenke was allowed to move his Rams from St. Louis to Los Angeles.
Kroenke will build a privately funded stadium in the Inglewood suburb. The Chargers were given a one-year option of joining the Rams in the new stadium, while the Raiders would be the second option if the Chargers declined a move to Los Angeles by January 2017.
On Friday, though, Chargers chairman Dean Spanos announced the team had agreed to the structure of a future deal to play in the Los Angeles stadium, which is expected to open in 2019. But he said he would take the next 12 months to negotiate a deal for a new stadium in San Diego and that the team would play there for at least the 2016 season.
The NFL, which offered the Chargers and Raiders $100 million each to help build new stadiums in their original markets, on Friday said the Chargers can use an additional $200 million construction loan from the league toward a new stadium.
Davis reportedly is negotiating a one-year lease for O.co Coliseum for 2016. He also has talked to San Antonio officials about a possible move.
The Review-Journal is owned by a limited liability company controlled by the Adelson family, majority owners of Las Vegas Sands.
— Review-Journal wire services contributed to this report. Bill Bradley is sports editor of the Review-Journal. He can be reached at bbradley@reviewjournal.com or 702-287-2909. Follow him on Twitter: @billbradleyLV.