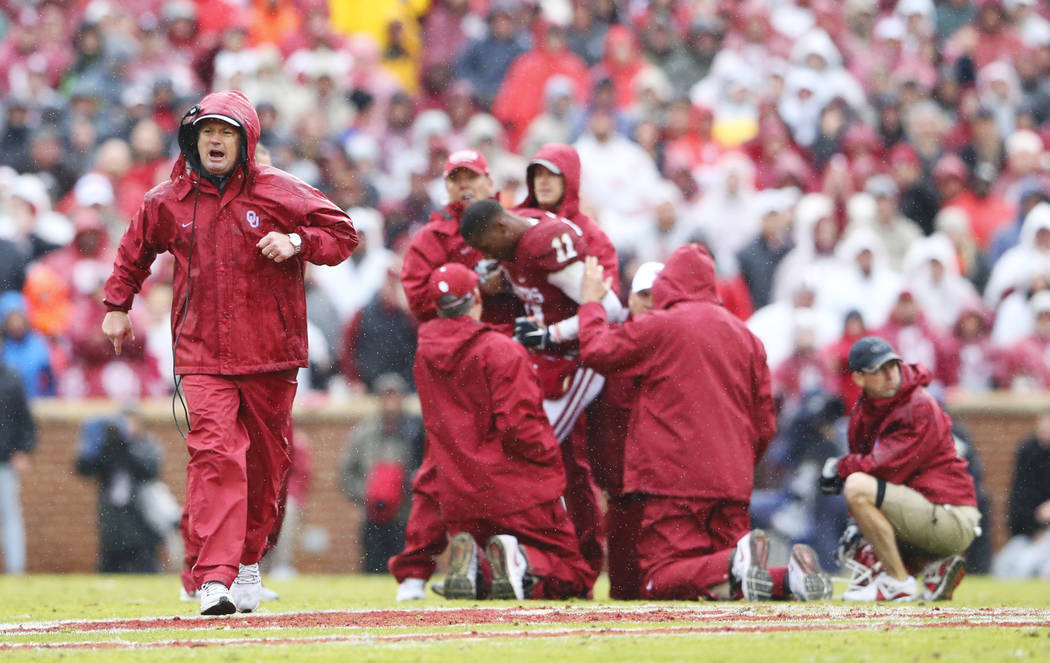 Bob Stoops, the longest-tenured coach in college football, will retire after 18 seasons at Oklahoma, according to multiple reports Wednesday.
Offensive coordinator Lincoln Riley, 33, is expected to succeed the 56-year-old Stoops, who will remain with the university in some capacity, the Oklahoman first reported.
Stoops replaced John Blake and joined the Sooners as a rookie head coach in 1999, guiding the team to a 13-2 victory over No. 2 Florida State to win the BCS National Championship Game the following year.
Oklahoma wasn't as fortunate in its next three national title games, losing to LSU (2004), USC (2005) and Florida (2009).
The Sooners are 9-9 in bowl games under Stoops' watch, including a 35-19 triumph over Auburn in the Sugar Bowl last year.
Oklahoma captured 10 Big 12 titles under Stoops and recorded double-digit victory totals in 14 seasons, including an 11-2 mark in 2016.