Pac-12 to play 2020, 2021 title football games in Las Vegas
Updated July 24, 2019 - 7:38 pm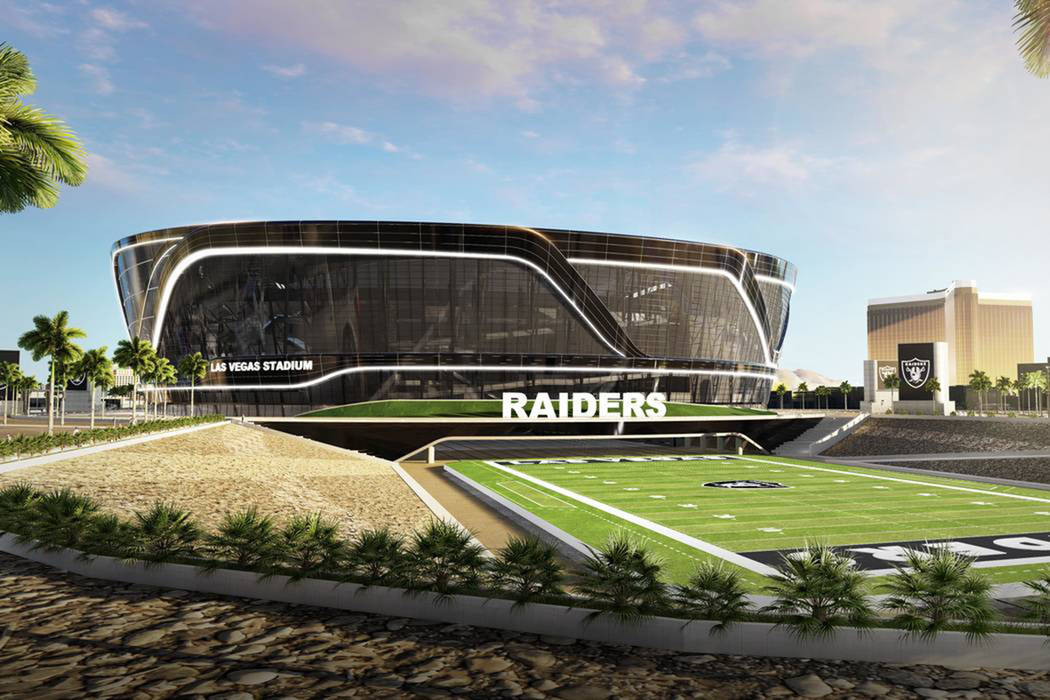 The Pac-12 Conference, which already participates in the Las Vegas Bowl and plays its men's and women's basketball tournaments in Las Vegas, is expanding its footprint in Southern Nevada.
The conference said Wednesday it will play its 2020 and 2021 conference championship football games at Las Vegas Stadium, the future home of the Raiders, which opens next year.
"I've had a chance to visit the stadium, see the plans as well," Pac-12 commissioner Larry Scott said. "It is truly state-of-the-art in every respect. It'll be convenient. It's right off the Strip, close to the airport, and … it's going to be a fantastic destination for football fans to enjoy the best of Pac-12 football in our championship game."
This is the second stand-alone football game to announce it is moving to the venue. The Las Vegas Bowl will begin playing there next year.
"I think it's great for Las Vegas," Las Vegas Bowl executive director John Saccenti said of the Pac-12 decision. "It shows the power of Las Vegas as an attractive destination. Obviously, when you have a $2 billion stadium, it gets everybody's attention. The goal was how are you going to fill it other than the UNLV events and the Raiders? … I think we all thought we wouldn't be the only football game."
Added Lori Nelson-Kraft of the Las Vegas Convention and Visitors Authority: "With the combination of incredible new sports venues, the excitement of pro sports teams calling Las Vegas home, and all Las Vegas offers in a visitor experience, we are now able to attract even more elite sporting events and their fans to the destination since no one else can throw a party like Las Vegas."
Now the question is whether a neutral-site championship with little turnaround after the regular season will draw well. The Pac-12 championship had trouble attendance issues at Levi's Stadium in Santa Clara, California, with last year's event drawing an announced crowd of 35,134.
Adding to the challenge is the presence of the National Finals Rodeo at the Thomas & Mack Center.
"How easy is it going to be to find flights after NFR fans have bought tickets six, eight, nine months in advance?" Saccenti asked. "What are going to be the room rates? I go back to a couple of things. It's a two-year deal. My sense is with a two-year deal, you can evaluate what's going on.
"We're a destination, and we have a brand new shiny toy. We'll have the greatest stadium in the world. Is that attractive for fans? I know I would be interested. A lot depends on the teams and where they're from those particular years."
Contact reporter Mark Anderson at manderson@reviewjournal.com. Follow @markanderson65 on Twitter.