Pahranagat Valley risks startling streaks in 1A final
November 18, 2016 - 10:48 pm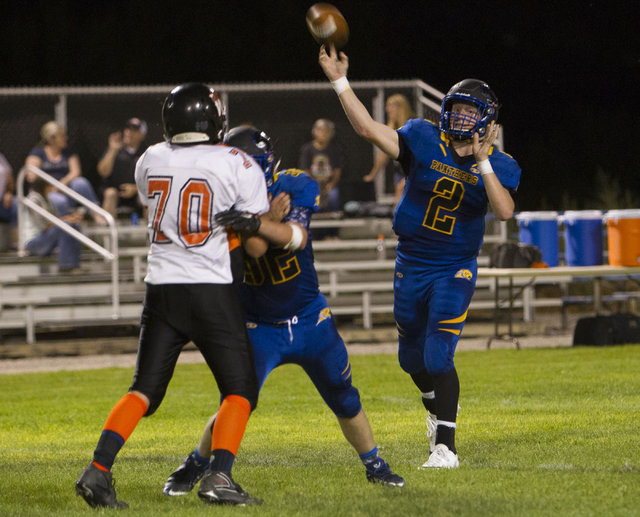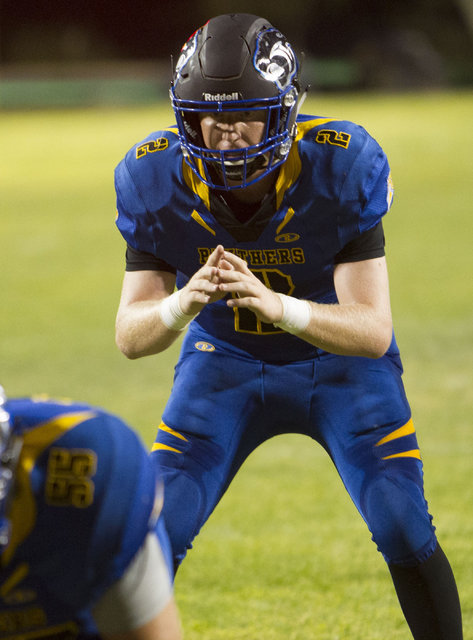 Tabor Maxwell has never had a season end without a state championship. The four-year starter has won every game he has played in high school.
The quarterback's situation is not unique to Pahranagat Valley football players. The Panthers have won 104 consecutive games and eight consecutive state championships. They go for No. 105 and No. 9 at 1 p.m. Saturday at Clark High School against Spring Mountain in the Class 1A title game.
"We don't like to brag about it, but it's an awesome feeling," Maxwell said. "Being able to play postseason football, it's fun times. Everyone has a great time, but everyone knows we have a job to do."
In Alamo, a town of about 1,000 people 100 miles from Las Vegas, Pahranagat Valley has become a dynasty.
The last time the Panthers lost was the 2007 state semifinal, and they have since set a national-record winning streak for eight-man football. They have won 19 state titles.
It could be hard for a team to maintain its intensity when it knows what the only acceptable outcome of a season is. Pahranagat Valley's success has catapulted the program to the point that it truly is state championship or bust.
But the coaching staff emphasizes it is a new team every year. Every freshman enters the program without a state championship, and every senior wants to complete a perfect career.
"They don't want to be the one that doesn't win the state championship," associate head coach Bret Hansen said. "They're out there just as hungry as the first time."
The odds certainly would favor Pahranagat Valley again Saturday. The Panthers (11-0) defeated Spring Mountain (8-2) 36-18 during the regular season, the Golden Eagles' only loss to a Nevada school.
But Spring Mountain coach Aaron Masden said he thinks his team can play with Pahranagat Valley.
"If you look and break down these two teams this year, they're pretty similar," Masden said. "I really believe it's going to come down to who can execute their game plan clean, and turnovers."
The Golden Eagles know what it's like to play Pahranagat Valley for the state title. They did so in 2012, 2013 and 2014, the school's only championship game appearances.
"These boys, they deserve something to be able to hang their hat for something for the rest of their lives," Masden said. "Hold themselves high and know they were successful at something that was extremely difficult, that took a lot of hard work and dedication and sacrifice."
It comes down to Saturday. Spring Mountain will try to end the longest winning streak in eight-man history, and Pahranagat Valley will attempt to make Alamo proud for the ninth year in a row and 20th overall.
"It's going to be awesome," Maxwell said. "It's just going to mean so much to the community knowing we've accomplished something great."
Contact Justin Emerson at jemerson@reviewjournal.com or 702-387-2944. Follow @J15Emerson on Twitter.