Predicting the NFL playoff picture
December 12, 2014 - 3:28 pm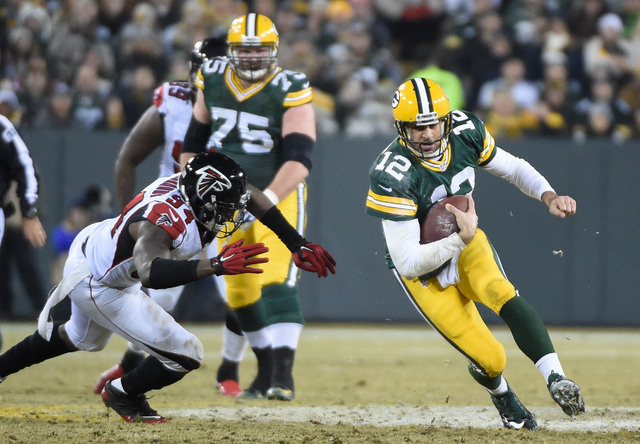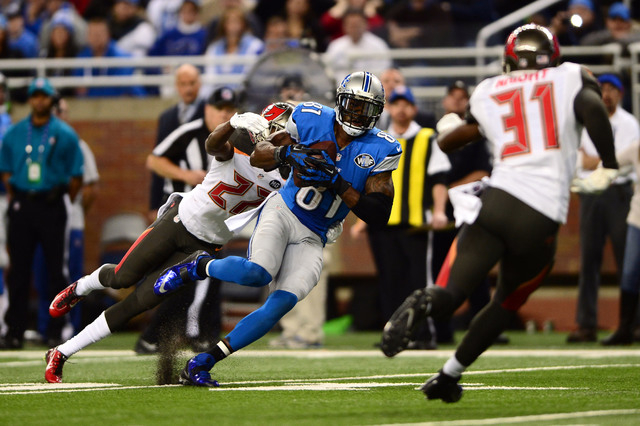 It was easy to forecast in August that the rugged NFC West would be wild and unpredictable. But nobody saw this coming.
Bruce Arians and the Arizona Cardinals will clinch a playoff spot Sunday night barring a Cowboys-Eagles tie, and can cap it with the NFC West crown next week by beating Seattle (9-4).
While Arizona (11-3) is in the running for the No. 1 seed in the NFC, the Cardinals are also on their third starting quarterback and lost 19-3 at Seattle on Nov. 23.
Arians expects to be overlooked, and tagged the underdog. He invites it.
"Our guys don't blink," Arians said Thursday after the Cardinals beat the Rams 12-6 in St. Louis but lost quarterback Drew Stanton to a knee injury. "We know we're going to play for 60 minutes, and we know someone is going to make a play."
Predicting where the Cardinals might stand, and how the playoff picture could shape up when the bracket is set Dec. 30 is not for the faint of heart.
NFC WEST
Playoff picture: There's room for two. Seattle appears to be finding its legs at just the right time but likely needs to close with wins over San Francisco, Arizona and St. Louis to repeat. The Seahawks are very much in the mix for home-field advantage. A loss by either team at this point would be deflating.
"There are so many teams at nine (wins) in the NFC," Arians said. "They're all important."
Number to know: The Cardinals have gone five consecutive games without scoring more than 18 points.
Division pick: Seahawks. The NFL's third-ranked run defense, home games in two of their final three and championship credentials.
NFC EAST
Playoff picture: The Cowboys (9-4) hold the wild-card tiebreaker over Seattle, the Eagles (9-4) do not. Both lost to the Cardinals (11-3). The winner of Sunday night's game in Philadelphia is firmly in the driver's seat and the loser would no longer control its own playoff fate.
Number to know: The Eagles rushed for 256 yards and dominated the Cowboys 33-10 at Dallas on Thanksgiving Day.
Division pick: Cowboys. Quarterback Tony Romo is 14-18 in December. That improves this season thanks to workhorse running back DeMarco Murray, the NFL's leading rusher with 1,998 yards from scrimmage in 2014.
NFC NORTH
Playoff picture: The Packers (10-3) have only one loss since Sept. 21 but already Detroit (9-4) owns a win over Green Bay and visits Lambeau Field in the regular-season finale Dec. 28.
Number to know: The Lions have won two consecutive games over the Packers, by a combined score of 59-17. The Packers are 7-0 at home in 2014.
Division pick: Packers. Aaron Rodgers is virtually flawless at home and well, the Lions are not at Lambeau Field, last winning 23 years ago.
NFC SOUTH
Playoff picture: What. A. Mess. The division champion gets a playoff game at home and whether 7-9 or 6-10 merits the reward is a debate for another day. New Orleans (5-8), Atlanta (5-8) and Carolina (4-8-1) are 13-16 against the NFC. One of these teams will host a wild-card game.
Number to know: The Falcons are 4-0 in division games, including a 37-34 win over the Saints in Week 1 when the teams combined for 1,140 total yards.
Division pick: Atlanta. By default, and as a byproduct of our confidence meter reading on the Saints' defense falling into the negatives. Next week's game in New Orleans becomes a de facto division championship game.
NFC wild card: Cardinals, Lions
AFC WEST
Playoff picture: Win No. 11 for the Broncos (10-3) secures the AFC West for Denver and would drop the Chargers to 8-6, a wild-card danger zone likely to be settled Week 17 at Kansas City (7-6). The Chiefs won the first meeting this season, 23-20.
Number to know: With a win Sunday, the Broncos would tie the NFL record for consecutive division road wins (12) set by the San Francisco 49ers (1987-90).
Division pick: Broncos. Bigger goals exist to be sure, including the No. 1 seed in the AFC. Still attainable? Only if the New England Patriots slip. The Patriots dealt Denver its only AFC loss this season. Denver can clinch a first-round bye with a win and losses by the Colts, Bengals and Steelers.
AFC EAST
Playoff picture: The Patriots (10-3) host the Dolphins (7-6) on Sunday, a sixth consecutive game against a team in either first or second place. New England can clinch a playoff spot. Miami and the Bills (7-6) are longshots in a jammed wild-card race.
Number to know: With a victory Sunday, New England's reign in the AFC East will stand at six consecutive seasons. Only the 1973-79 Los Angeles Rams won seven in a row.
Division pick: Patriots. The likely No. 1 seed in the AFC is 6-0 at Gillette Stadium and not planning to leave home in January until boarding their Super Bowl charter to Arizona.
AFC NORTH
Playoff picture: Everyone is alive, from the Browns (7-6) to the Bengals (8-4-1) and Steelers (8-5) and Ravens (8-5). The schedule favors Baltimore. Pittsburgh has the toughest road, capped by the season finale Dec. 28 against the Bengals after going to Atlanta and hosting Kansas City.
Number to know: None of the four AFC North teams has a winning streak longer than three games this season.
Division pick: Ravens. With Jacksonville this week, a trek to Houston next and the Browns in Baltimore for Week 17, Baltimore gets to 11 wins.
AFC SOUTH
Playoff picture: At 9-4, the Colts wrap the South and improve to 5-0 in the division by beating visiting Houston (7-6) on Sunday. A loss isn't a death knell for the Texans, but a visit from Baltimore (8-5) next week would become a playoff elimination game.
Number to know: Sunday's game is the Texans' 13th try at their first win in Indianapolis. The Texans are 0-12 at the Colts.
Division pick: Colts. Their four losses are to division leaders — Denver, Philadelphia, New England — and the Steelers (8-5).
AFC wild card: Steelers, Bengals.