Raiders owner Mark Davis says 'brand would do well' in Las Vegas
February 1, 2016 - 10:29 pm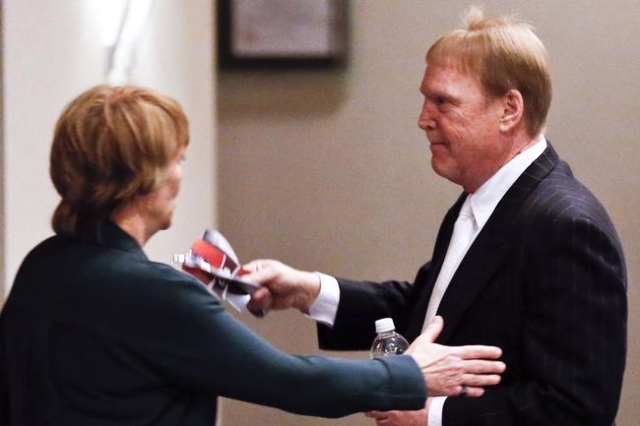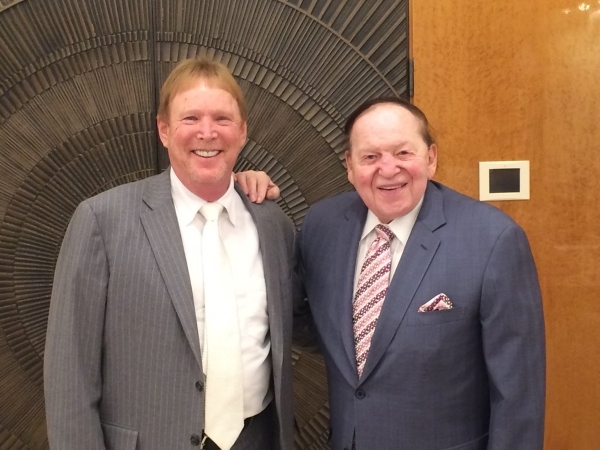 Speaking for the first time since visiting Las Vegas on Friday, Oakland Raiders owner Mark Davis said Monday the prospect of moving his team to Nevada is "interesting" but he's not sure how well it would be received by the rest of the NFL.
Davis, speaking on a podcast with San Jose Mercury-News columnist Tim Kawakami, said he had a "great meeting" in Las Vegas, where he toured the 42-acre site near UNLV that Las Vegas Sands Corp. has proposed building a $1.2 billion domed stadium.
Davis said he met with casino giants Sheldon Adelson and Steve Wynn, Ultimate Fighting Championship owner Lorenzo Fertitta, UNLV president Len Jessup and former school president Donald Snyder.
"I think Las Vegas is coming along," he said. "I don't know if the environment is correct for the National Football League or not. That's for the other (31) owners to decide."
However, Davis said the "the Raider brand would do well there." The NFL circulated a memo late Friday that the league would consider all cities as possible relocation sites.
Sands officials, who announced the stadium proposal Thursday, said they will build the facility with or without the involvement of an NFL team.
Davis said the team is finalizing negotiations on another one-year lease with Oakland to remain at O.co Coliseum in 2016. He added the Raiders have not seriously consider any other temporary sites to be the team's home next season.
Where the Raiders will play the 2017 season is undecided, with possible options to move to San Diego or Inglewood, California, permanently, whichever site San Diego Chargers owner Dean Spanos does not select.
Davis reiterated that he is not interested in moving the team, even temporarily, to Levi's Stadium in Santa Clara, California, current home of the San Francisco 49ers and this week's Super Bowl 50 site.
The Raiders' attempt to move the team to Los Angeles next season was turned down by the NFL last month. The St. Louis Rams were the only team that gained approval to move to the Los Angeles area with Stan Kroenke getting the green light to build a stadium complex in Inglewood. The Chargers were the other team that made a bid to move its team to Los Angeles.
The Raiders "were third in a three-team race," Davis said.
The Chargers negotiated a deal to share the Rams' home if they do not come up with a new stadium plan in San Diego during the next year. Besides the $100 million incentive to build stadium in San Diego, the Chargers also were offered a $200 million loan from the NFL if they stayed.
— The Review-Journal is owned by a limited liability company controlled by the Adelson family, majority owners of Las Vegas Sands.
— Review-Journal wire services contributed to this report. Bill Bradley is sports editor of the Review-Journal. He can be reached at bbradley@reviewjournal.com or 702-287-2909. Follow him on Twitter: @billbradleyLV