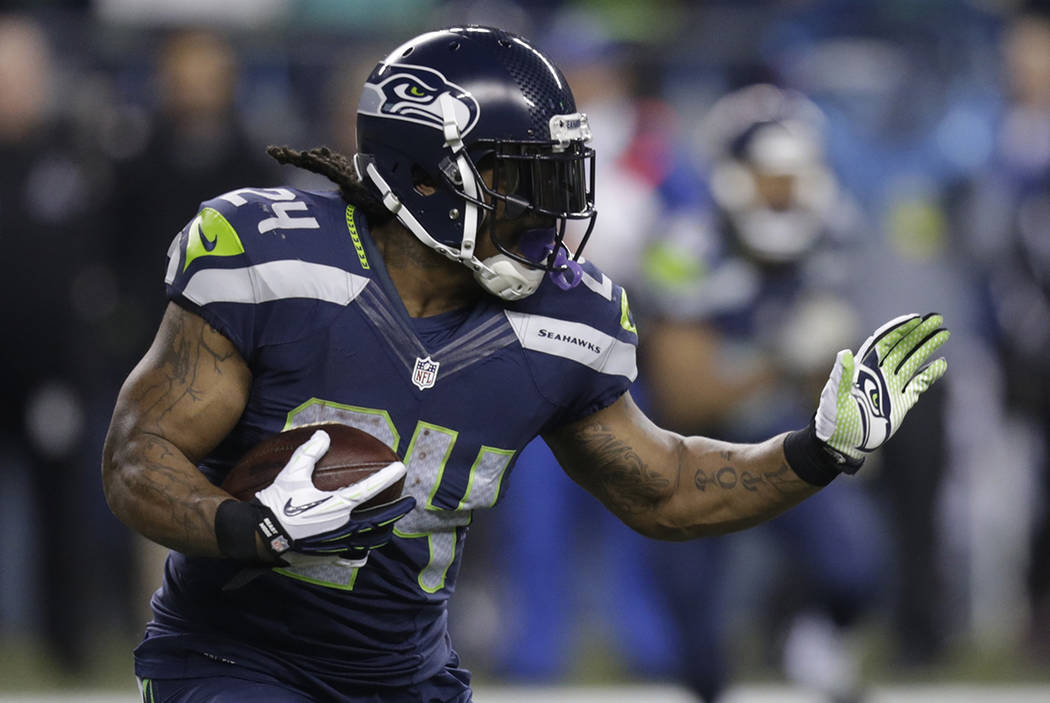 The Oakland Raiders are considering a move to acquire retired running back Marshawn Lynch, according to reports.
Lynch, who retired from the NFL and Seattle Seahawks after the 2015 season, could be an option for the Raiders this season either through trade or by his release, league sources told ESPN and NFL Network.
Lynch's playing rights are owned by the Seahawks as he has two years remaining on his contract. He has been on the reserve/retired list since May 2016.
There is no indication the Raiders have contacted the Seahawks yet about Beast Mode, according to NFL Network Insider Ian Rapoport. Seahawks general manager John Schneider and Raiders GM Reggie McKenzie worked together in the Green Bay Packers' front office.
2 tidbits on Marshawn Lynch: 1. Source on un-retiring says it's "realer than it's ever been" … 2. It's #Raiders or bust. #BeastMode

— Ian Rapoport (@RapSheet) March 20, 2017
Under terms of his existing contract, Lynch would be in line for a $9 million salary and cap hit in 2017, and he would be due a base salary of $7 million in 2018 and could potentially earn an additional $3 million roster bonus, according to ESPN.
The Raiders lost running back Latavius Murray, who signed with the Minnesota Vikings this week during free agency. Free agent Adrian Peterson also remains a possibility for the Raiders.
If he stays retired, Lynch will finish his nine-year NFL career with 9,112 rushing yards and 74 touchdowns in 127 games, and another 1,979 receiving yards and nine TDs.
Lynch, who turns 31 on April 22, has repeatedly said he has no intentions of returning to the NFL, even for his hometown team in Oakland.
"I'm retired. Is that good enough? Which camera do you want me to look into? This one? I'm done. I'm not playing football anymore," Lynch said last June in a "60 Minutes Sports" appearance on Showtime.