Randall Cunningham won't return as Silverado football coach
Updated March 31, 2017 - 9:00 pm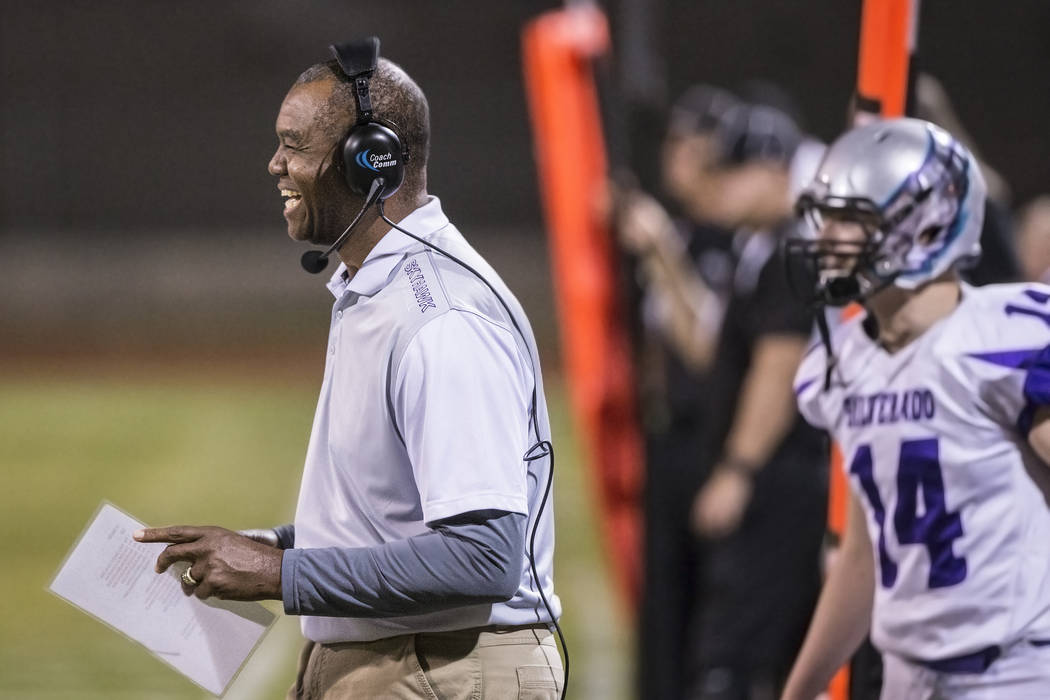 Randall Cunningham was on the internet Friday morning browsing at athletic gear for the Silverado High School football team.
Soon after, the former UNLV and NFL quarterback was informed he won't be on the Skyhawks' sideline next season.
Cunningham said Friday he was not retained as the school's football coach after leading Silverado to the postseason in each of his two seasons in charge.
"They let me know they were going in another direction and wanted to go with coaches who are on campus," Cunningham said. "I'm fine with it. I'll miss the kids because we were going to have a great year."
Silverado principal Jaime Ditto did not return a voicemail message seeking comment.
Cunningham took over a program coming off back-to-back 3-7 seasons and compiled a 15-7 mark. Silverado was 8-3 this past season and reached the semifinals of the Class 4A Sunrise Region playoffs for the second straight season.
Cunningham said he was preparing for spring workouts, set to begin Monday.
"The tough part with a decision like this is we put a lot into the program and built the program," Cunningham said.
Cunningham added that he does not plan to coach at another school in the fall but would not rule out a return to coaching in the future.
"I look back on it with a big smile on my face," Cunningham said. "Everybody was so great to work with there. But the most important thing to me is we developed relationships with kids where I once was. Those relationships will keep going."
Contact David Schoen at dschoen@reviewjournal.com or 702-387-5203. Follow @DavidSchoenLVRJ on Twitter.
RANDALL CUNNINGHAM COACHING RECORD
2015 ; Silverado 7-4 (Sunrise semifinals)
2016 ; Silverado 8-3 (Sunrise semifinals)
Total ; 15-7