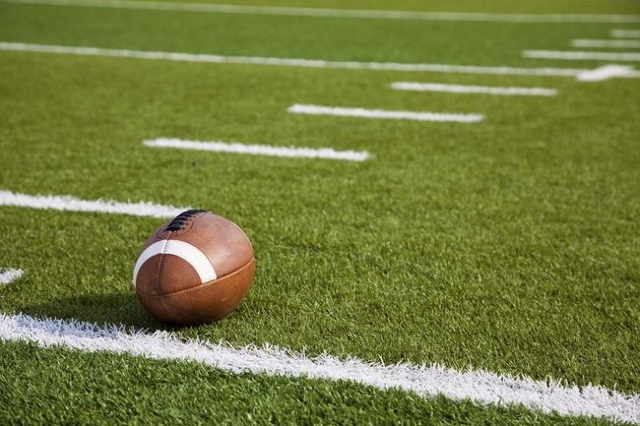 UNLV defensive line coach Joe Seumalo's son, Oregon State junior offensive lineman Isaac Seumalo, has officially declared for the NFL draft.
Isaac Seumalo, who returned from a broken foot that took two surgeries to repair to earn all-Pac-12 honorable mention honors in 2015, earned freshman All-America honors in 2012.
Joe Seumalo served as the Beavers' defensive line coach for nine seasons (2006 to 2014) before joining Rebels coach Tony Sanchez's staff for the 2015 season.
"After careful consideration and talking with my family I have decided to forgo my senior season at Oregon State and enter the 2016 NFL Draft. Corvallis has been home to my family since I was in seventh grade, and attending Oregon State and playing football for the Beavers has been an honor and a privilege," Isaac Seumalo said in a statement released through the school via oregonlive.com. "The opportunity to play in the NFL has been a childhood dream for me, and I feel Oregon State has prepared me well to take this next step and embrace the challenge. I intend to make the University and all of its supporters proud of my effort to represent them well. I want to thank Oregon State for an incredible education, and the community of Corvallis for the great support of Beaver football.
"I am forever grateful for the football and strength coaches that were put into my life and helped me become the man and player I am today. I also want to give a special thank you to the training and recovery staff that helped me during the health battles I suffered through my career. To my teammates, you are the reason this decision was so hard to make. You are family to me and I am humbled to have been on this journey with each of you.
"Fa'afetai tele lava and alofa atu Oregon State (thank you and I love Oregon State). Go Beavs!"
A former defensive lineman at Hawaii who played in the Canadian Football League and NFL Europe, Joe Seumalo tutored consensus All-American Stephen Paea, who won the Morris Trophy for the Beavers in 2011 as the Pac-12's top defensive lineman and was a second-round draft pick of the Chicago Bears.
Seumalo was ranked by Rivals in 2013 as one of the top recruiters in the Pac-12. He and his wife, Karen, have four sons and one daughter. Seumalo's son, Andrew, played defensive tackle for Oregon State from 2009 to 2012 and his daughter, Jessi, is a middle blocker on the Beavers volleyball team.