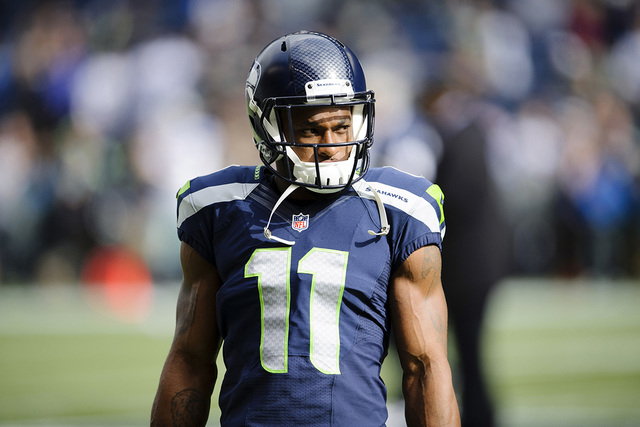 The Seattle Seahawks have traded wide receiver Percy Harvin to the New York Jets in exchange for a conditional mid-round draft pick, according to multiple reports.
Harvin is the Seahawks' most dynamic offensive playmaker, leading the team with 22 receptions for 133 yards this season to go along with 11 catches for 92 yards. However, he has yet to post more than 60 receiving yards in a game this season and was listed as questionable for Sunday's game against the St. Louis Rams due to a thigh injury.
Harvin was signed to a six-year, $67 million contract after being acquired from the Minnesota Vikings in 2013, but was limited to just one regular-season appearance last season following offseason hip surgery. He did return in the playoffs, and scored on a kickoff return to open the second half in the 43-8 victory over the Denver Broncos in the Super Bowl.
Offensive coordinator Darrell Bevell has also been criticized for his heavy use of Harvin on jet sweeps and other plays near the line of scrimmage in lieu of establishing the Seahawks' power ground game.