Silverado line overpowers Faith Lutheran
September 16, 2016 - 11:43 pm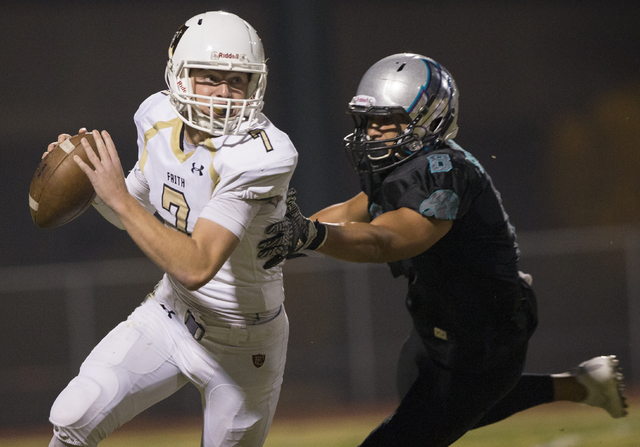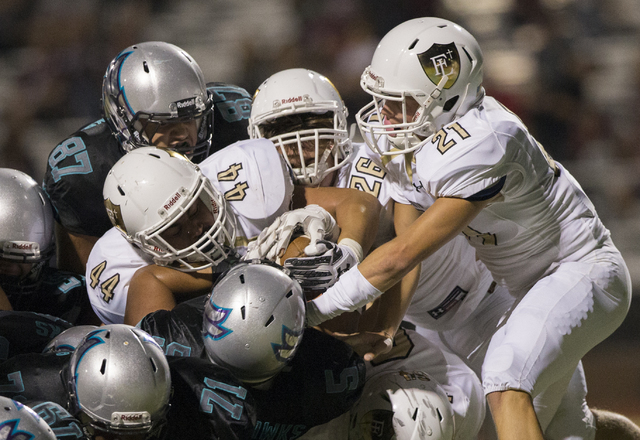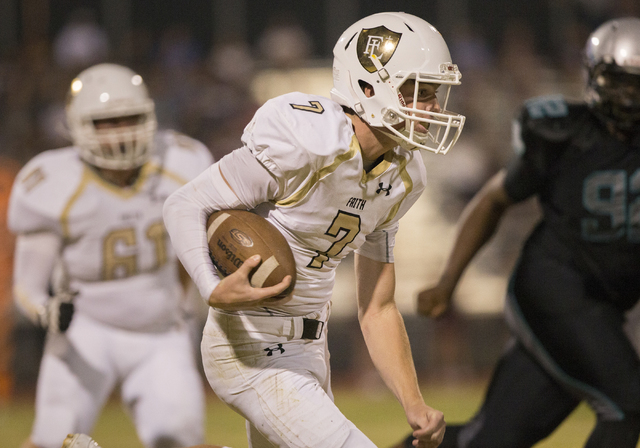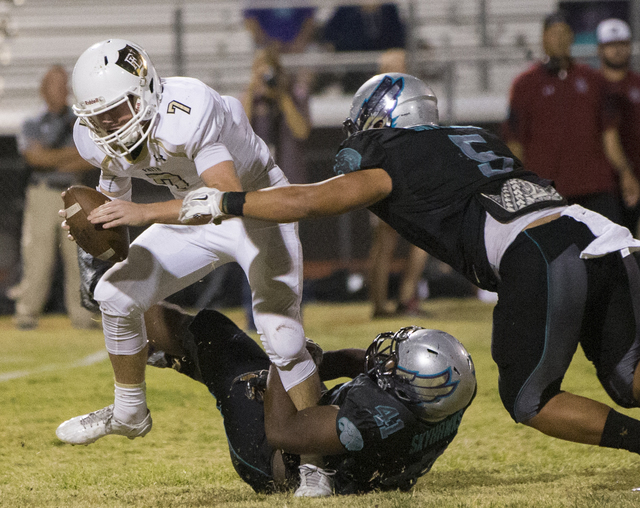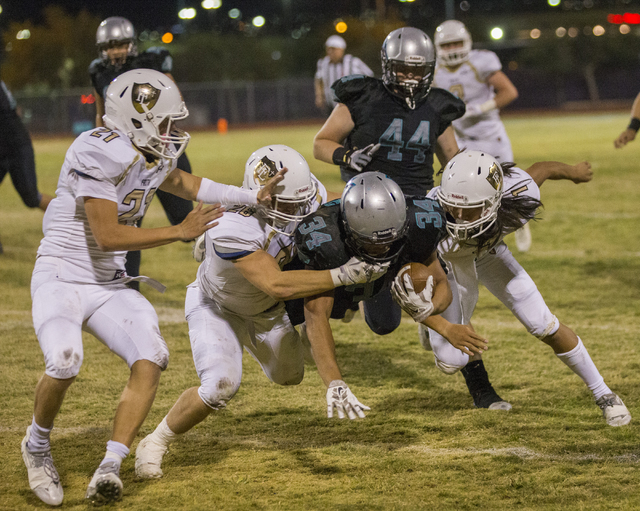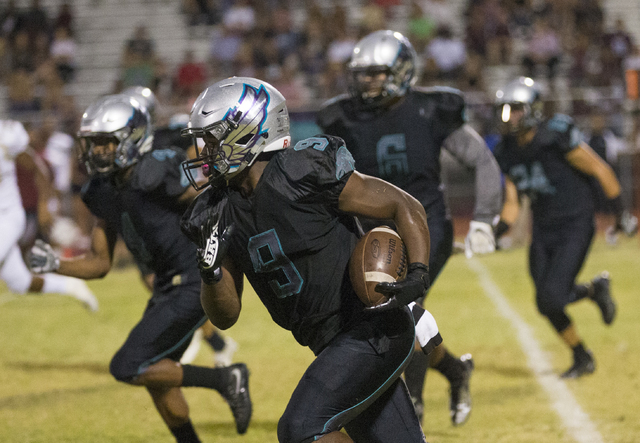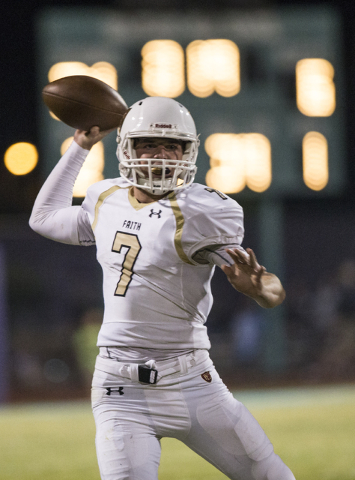 The offensive line for Silverado's football team averages 288.6 pounds and features two players who check in at more than 300 pounds.
That massive size advantage came in handy Friday night against Faith Lutheran.
Keikiokalani Misipeka ran for 218 yards and four touchdowns, and the host Skyhawks pushed around Faith Lutheran in the first half on the way to a 36-20 victory.
"Our offensive line, I give them all the credit for all my runs and touchdowns today," Misipeka said. "Without them, I wouldn't be able to gain all those yards and touchdowns."
Silverado (3-0) gained 290 yards on the ground and ran 50 of its 57 plays behind offensive linemen Ryan Scoggins, Jaeden Loa, Timothy Fahrner, Linaudre Schwallie and David Parker, along with tight end Devin Ross.
The Skyhawks held the ball for nearly 16 minutes in the first half and gained 195 yards on the ground as they opened a 30-13 halftime lead.
Misipeka scored on two 1-yard runs in the first quarter, as Silverado's special teams set up the offense on a short field both times, and added a 47-yard bolt down the left sideline with one minute remaining in the first quarter. C.J. Liana caught the 2-point conversion pass from Silverado quarterback Christian Baltodano to give the Skyhawks a 24-6 lead.
Misipeka also had a 13-yard touchdown run early in the third quarter that put Silverado ahead 36-13.
Nahzi Salih ran for 51 yards and a second-quarter touchdown on nine carries for the Skyhawks.
"What I did was I changed the whole game plan," Silverado coach Randall Cunningham said. "(Faith Lutheran coach Vernon Fox) knows the NFL. This dude's not going to go for the okie-doke, so I said I've got to do something I've never done, something he hasn't seen on film. So, we were running a counter with our big boy (Scoggins) pulling, who never pulls. … I can't talk enough about what Coach (Ron) Scoggins is doing with the offensive line."
The Crusaders (1-2), who were taking on a Class 4A opponent for the first time this season after moving up from Class 3A, were held to eight yards rushing.
Faith Lutheran quarterback Sagan Gronauer threw for 237 yards and three touchdowns, but also was sacked seven times.
"We were running a lot of blitzes and fake blitzes, and that's part of our game because we've got guys that can cover," Cunningham said. "If we didn't have guys that could cover, then we wouldn't be able to do it. They went after a couple of our guys, but we played bend-don't-break."
Faith Lutheran receiver Elijah Kothe had eight receptions for 118 yards, including a diving catch for a 30-yard touchdown that cut Silverado's lead to 36-20 with 3:11 left in the third quarter.
The Crusaders had the ball deep in Silverado territory on two drives in the fourth quarter but came away empty each time.
Contact reporter David Schoen at dschoen@reviewjournal.com or 702-387-5203. Follow on Twitter: @DavidSchoenLVRJ
Complete coverage of high school sports
Box score:
Silverado 36, Faith Lutheran 20