Sunrise title Las Vegas High's main goal
August 24, 2016 - 9:48 pm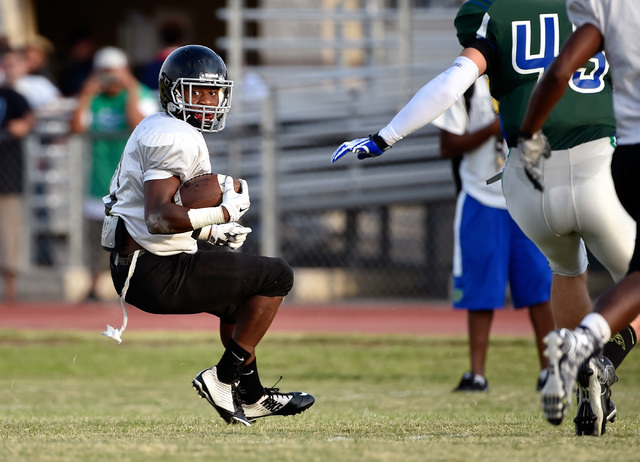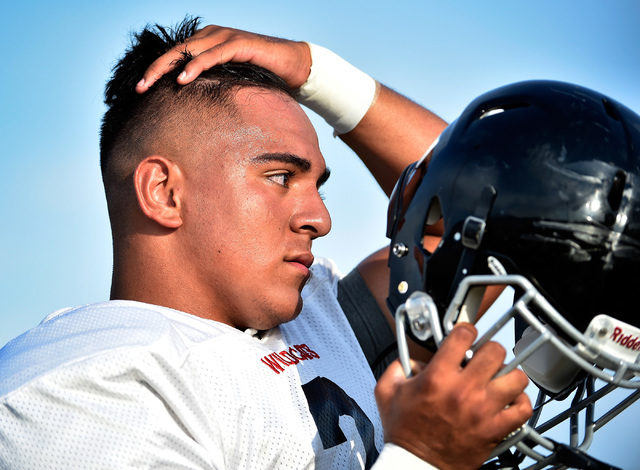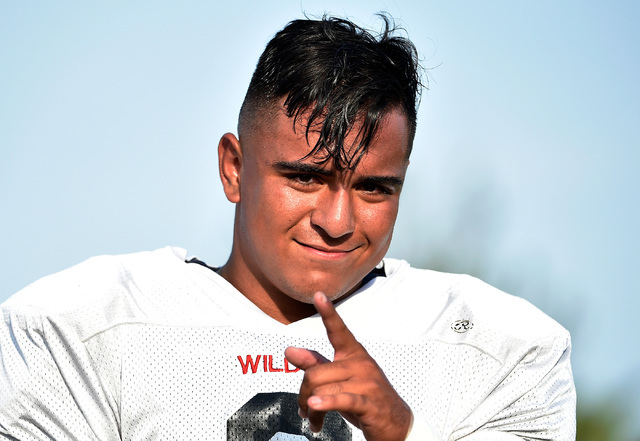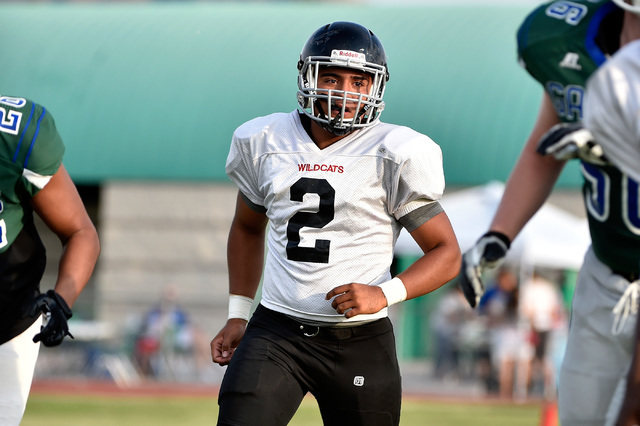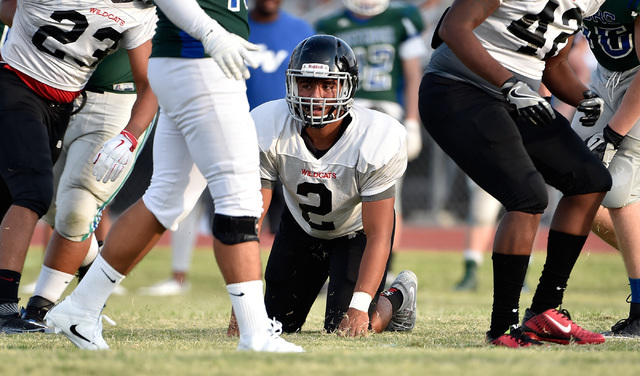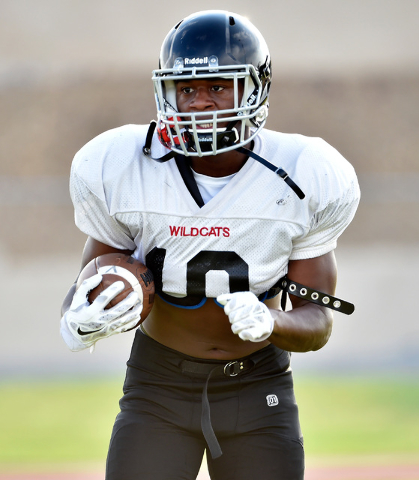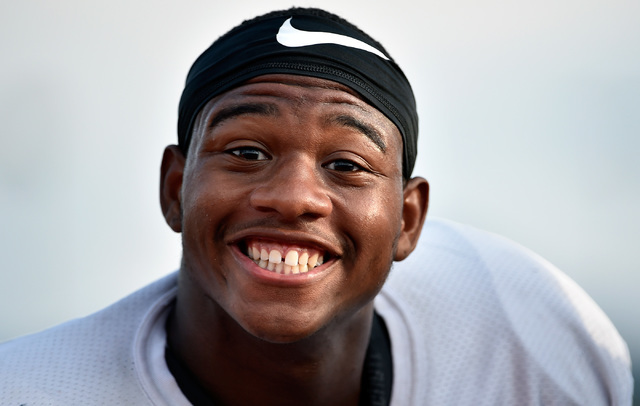 Las Vegas High hasn't won a league football title since 2010, but realignment opened the door for the Wildcats to be the Northeast League favorites this season.
But that doesn't mean much to coach James Thurman.
"Our goal is to win the Sunrise (Region)," Thurman said. "It's never really been to win the Northeast."
Still, with several key returnees back, Las Vegas looks like the team to beat in the Northeast. The Wildcats were third in the league behind Liberty and Silverado last season, but both of those teams shifted to the Southeast League with realignment this year.
That means the four other teams in the Northeast went a combined 8-29 last season, and only Canyon Springs made the playoffs.
"It's not the toughest league, at all, but we're not going to overlook it," said senior linebacker Cruz Littlefield, who led the Wildcats with 94 tackles last season. "We're going to go in there with a chip on our shoulders so we can make sure to let everybody else in the league and everybody else in the city know that Las Vegas is here to play."
Six Sunrise Region teams finished with winning records, but only Las Vegas, which was 6-4, remains in the Northeast League. Liberty (11-2), Silverado (7-4), Basic (10-2), Green Valley (6-5) and Foothill (6-4) will play in the Southeast League this season.
"That division is going to be a tough one," Thurman said. "It's going to be kind of a meat grinder.
"Hopefully some of those teams over there get beat up and maybe we get a chance to host a playoff game and maybe sneak up on somebody here."
Junior running back Elijah Hicks gives the Wildcats a dynamic offensive threat. He rushed for 1,001 yards and 13 touchdowns last season. But Hicks won't be alone in the backfield. Another junior, DiQuan Brown, also offers a big-play threat, and the two will share time.
"Those guys, they're friends, they're good," Thurman said. "They're both dynamic, and they both can go 100 (yards) whenever they touch it. We've just got to make sure that they're each getting 15, 20, 30 carries a game. Then we spread you out and keep you honest with some screens and stuff and make sure you can't put 19 in the box on us."
Hicks was the team's third-leading receiver with 20 catches for 361 yards and four TDs. Thurman said Hicks and Brown have the ability to catch the ball, giving the team another way to get both backs involved.
"That's the beautiful thing, too, is they can go out and play in the slot," Thurman said. "We can get from two backs to no backs in the same package and be able to throw the ball to them."
Who throws the ball is still up for debate. Junior Zach Matlock (934 passing yards, 9 TDs) and senior Ronnie Broadhead (818 passing yards, 4 TDs) return, and Thurman said the position is up for grabs.
Littlefield will lead what should be a strong defense. Thurman said the unit is undersized, but will try to take advantage of its speed. Jake Bowden, who had 64 tackles as a sophomore starter, also returns in what should be a strong linebacker corps.
"We have kids that are built on the east side," Littlefield said. "We don't have kids from Summerlin or transfers from anywhere big. We have kids that are born and raised on the east side, so we know how to work for everything we've got. Nothing's handed to us."
Contact prep sports editor Damon Seiters at 702-380-4587 or dseiters@reviewjournal.com. Follow him on Twitter: @DamonSeiters