5 biggest blowouts in Super Bowl history
The Big Game comes to Las Vegas in February, and with it the potential for another memorable chapter in the city's sporting history. Or the potential for a forgettable chapter if the game gets out of hand.
For every great Super Bowl with a fantastic finish is a noncompetitive dud that lacks the drama sports fans desire.
Here are the five least competitive games in Super Bowl history:
5. Super Bowl 22
Washington 42, Denver 10
Jan. 31, 1988
Jack Murphy Stadium, San Diego California
Believe it or not, the Broncos actually led 10-0 after the first quarter thanks in part to a 56-yard scoring strike from John Elway to Ricky Nattiel. But the game would unfurl in the second quarter behind the greatness of Doug Williams.
The veteran quarterback had played in five games that season, losing the only two he started before turning in one of the most memorable performances in Super Bowl history.
In the second quarter alone, Williams threw four touchdowns passes— finding Ricky Sanders twice, Gary Clark and Clint Didier. Washington's defense dominated, sacking Elway five times and recording three takeaways.
Williams finished 18 of 29 for 340 yards, with four scores and one interception, and earned Super Bowl MVP honors.
4. Super Bowl 27
Dallas 52, Buffalo 17
Jan. 31, 1993
Rose Bowl, Pasadena, California
A competitive contest was a rout by the end of the first half after a knee injury to Bills quarterback Jim Kelly, who was hit by blitzing Cowboys linebacker Ken Norton Jr. and forced to cede his spot to backup Frank Reich.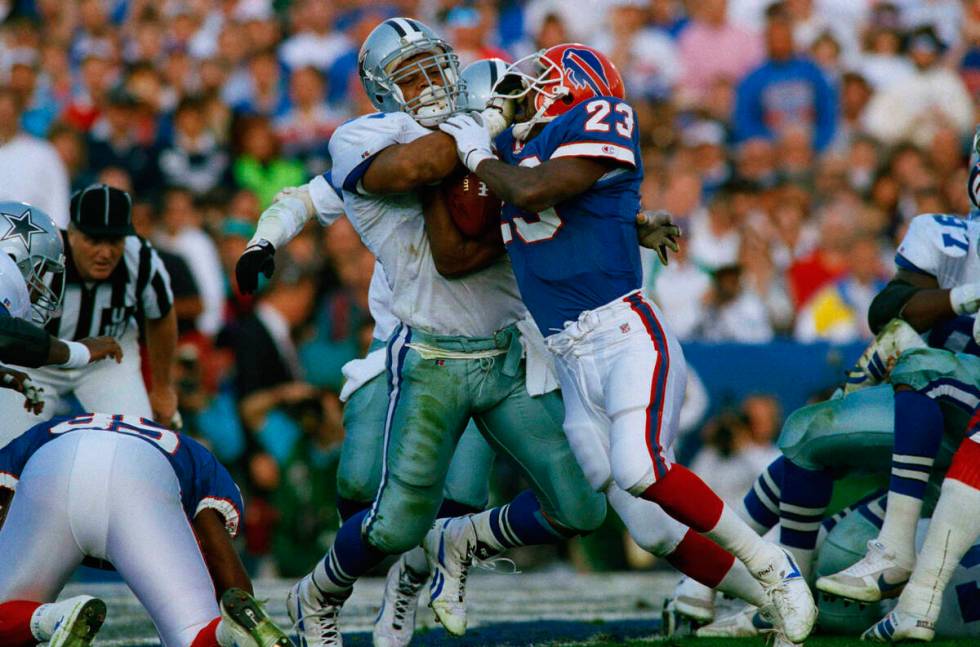 The Cowboys rolled behind the greatness of Troy Aikman, Emmitt Smith and Michael Irvin: Aikman threw for 273 yards and four touchdowns, Irvin caught six passes for 114 yards and two scores and Smith added 108 rushing yards and a touchdown.
What's more is that Dallas forced nine turnovers.
Aikman was honored as Super Bowl MVP.
3. Super Bowl 48
Seattle 43, Denver 8
Feb. 2, 2014
MetLife Stadium, East Rutherford, New Jersey
One of the most explosive offenses in NFL history was tamed by "The Legion of Boom," one of its great defenses, which recorded a safety on the opening drive en route to Seattle's dismantling of Denver.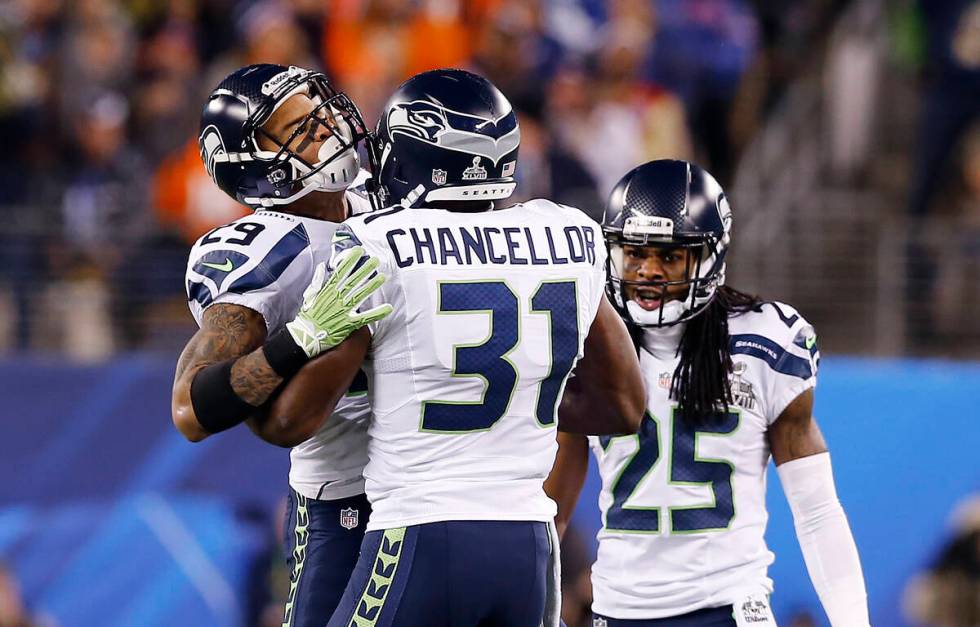 The Seahawks — led by a secondary of Richard Sherman, Kam Chancellor, Earl Thomas and Brandon Browner — shut out the Broncos until the 11:45 mark in the fourth quarter, riding an efficient offense to score after score on their way to a 36-0 lead.
Russell Wilson passed for 206 yards and two scores, but Malcolm Smith earned Super Bowl MVP honors, returning an interception 69 yards for a touchdown while adding 10 tackles and a fumble recovery.
2. Super Bowl 20
Chicago 46, New England 10
Jan. 26, 1986
Louisiana Superdome, New Orleans
This wasn't a contest but a coronation for perhaps the greatest team in NFL history: Mike Ditka's Bears, who still boast what's considered the league's all-time best defense.
The unit played the part against the Patriots, with seven sacks and six turnovers while restricting them to 123 yards and 20:45 of possession.
New England scored the first three points before surrendering the next 44, a scoring run punctuated by a 1-yard touchdown plunge from famed defensive lineman William "Refrigerator" Perry.
Defensive end Richard Dent was named Super Bowl MVP.
1. Super Bowl 24
San Francisco 55, Denver 10
Jan. 28, 1990
Louisiana Superdome, New Orleans
San Francisco's high-octane offense played the part by scoring 27 points in the first half and another 28 in the second. Joe Montana and Jerry Rice hooked up seven times for 148 yards and three scores. Montana threw for 297 passing yards and five touchdowns. John Taylor and Brent Jones added touchdown receptions while Roger Craig ran for 69 yards and a touchdown, catching five more passes for 34 yards.
Elway mustered 108 passing yards, completing only 10 of 26 attempts and throwing two interceptions.
The 49ers forced four turnovers and nearly doubled the Broncos in possession.
Montana won the last of his three Super Bowl MVPs.
Contact Sam Gordon at sgordon@reviewjournal.com. Follow @BySamGordon on X.