Las Vegas' Donnel Pumphrey soaks in Super Bowl from Eagles sideline
January 31, 2018 - 2:39 pm
Updated January 31, 2018 - 7:33 pm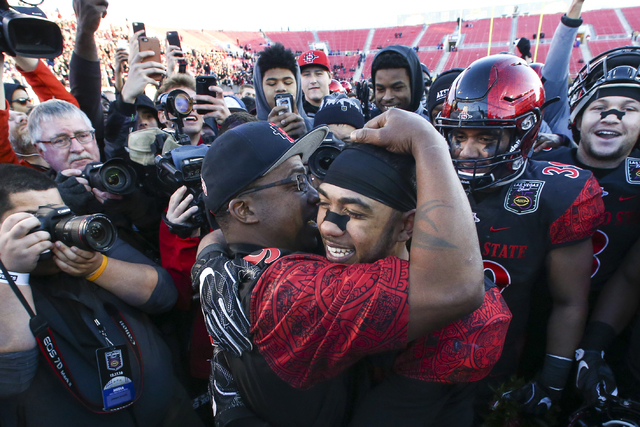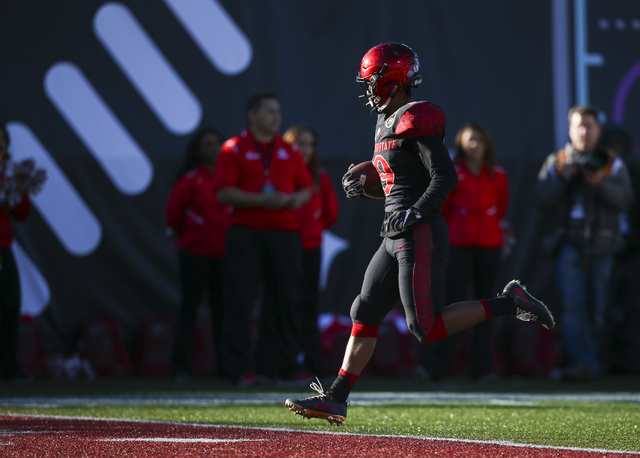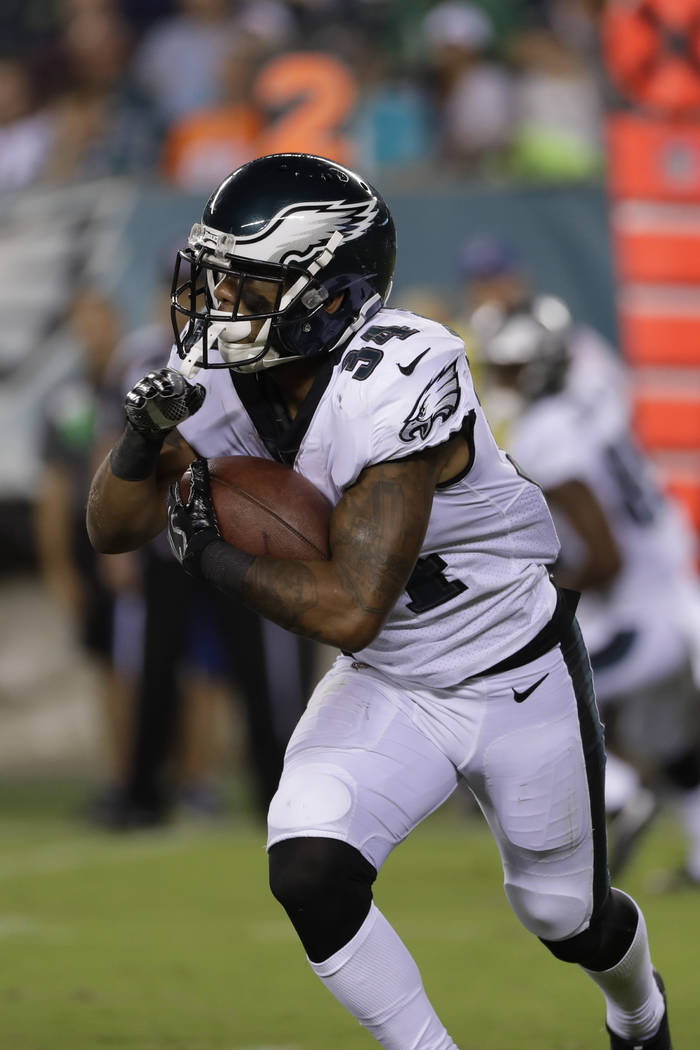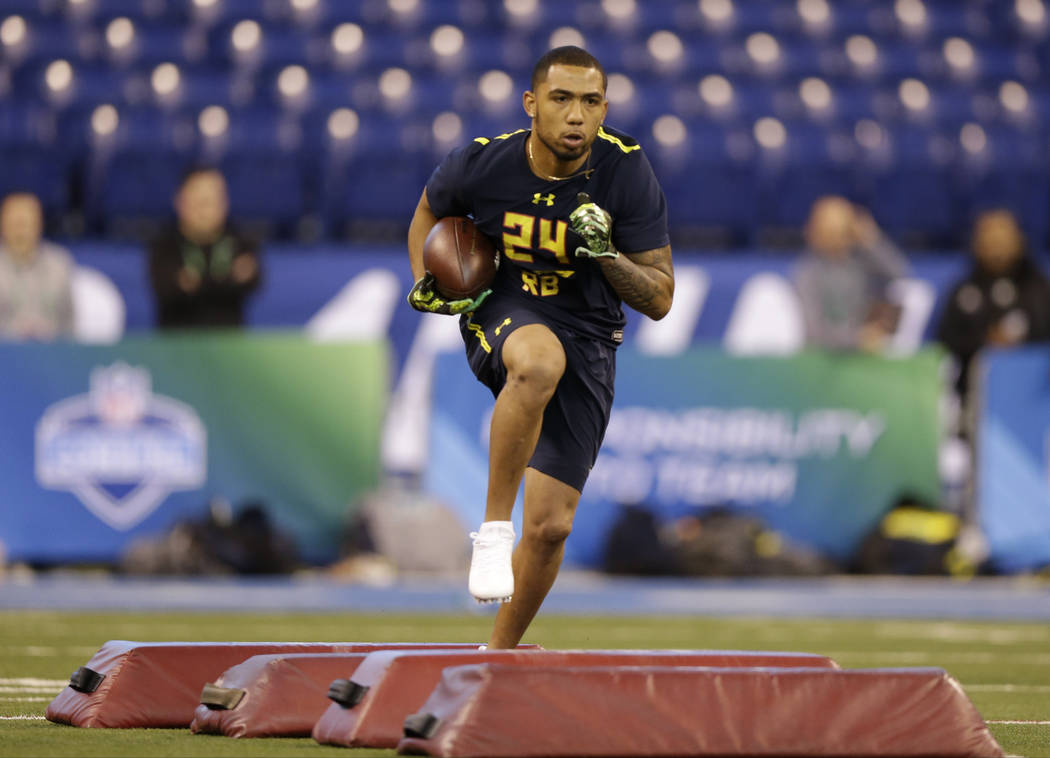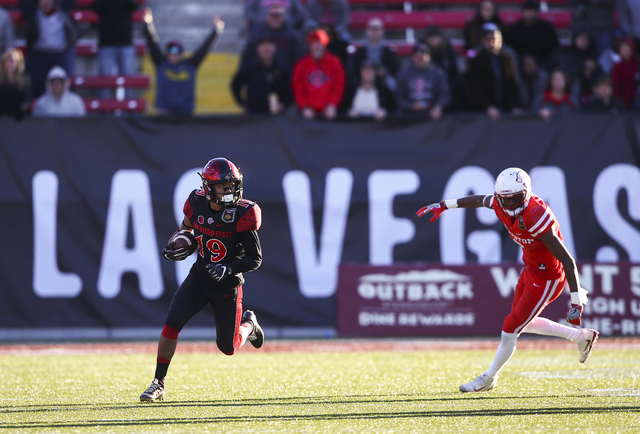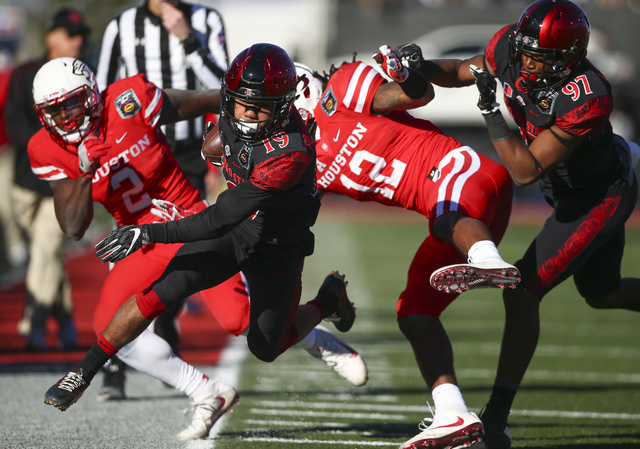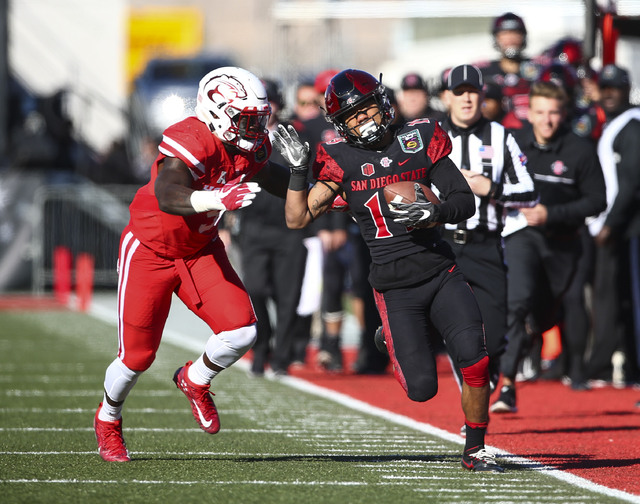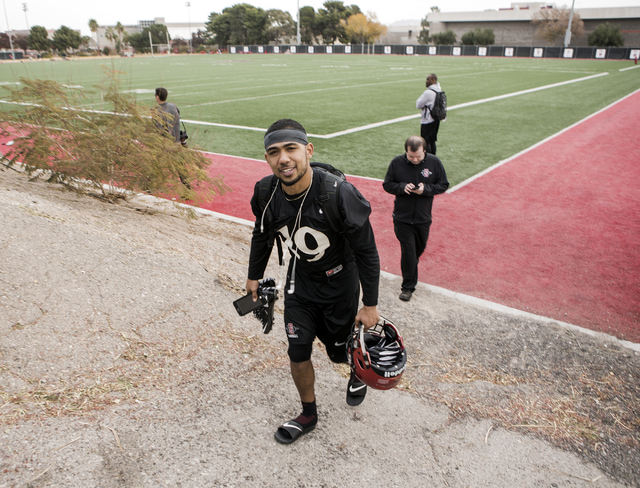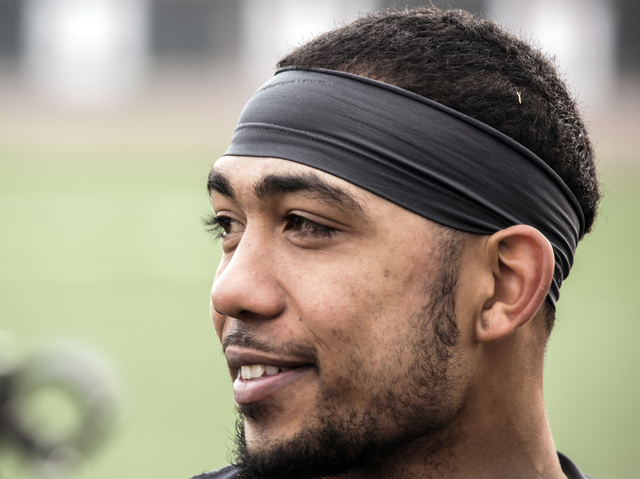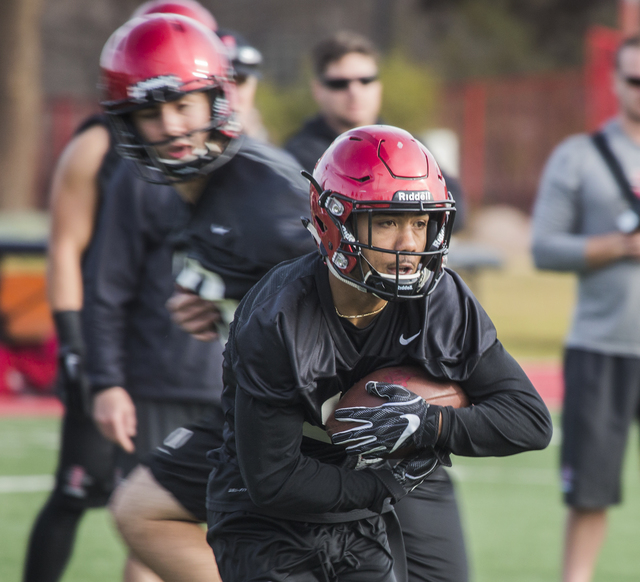 ST. PAUL, Minn. — Philadelphia Eagles rookie running back Donnel Pumphrey is in position to be part of a Super Bowl championship.
He won't get his first NFL carry until next season.
At the earliest.
The former Canyon Springs High School standout tore his hamstring during a practice in September, ending a promising rookie season before it began. Pumphrey, 23, accompanied the Eagles to the Twin Cities, but is on injured reserve and won't play Sunday against the New England Patriots in Super Bowl LII.
Philadelphia had high hopes for Pumphrey, who at 5-foot-9-inches and 176 pounds, resembles veteran Eagles scatback Darren Sproles.
Pumphrey was a three-star recruit out of Canyon Springs and ran for a Division-I record 6,405 yards in four seasons at San Diego State.
The Eagles traded up to select him in the fourth round, and running backs coach Duce Staley was optimistic about his potential and versatility after watching him compete during offseason organized team activities.
"You know about all the yards he put up there at San Diego State, you know about how shifty he is," Staley said. "You're able to watch the tape and then you say in your mind 'Does this work on this level, does it not work on this level.' … We're able to get him here … and he's slippery and he's smart."
Pumphrey had 26 carries for 49 yards and 13 receptions for 72 yards during the preseason but didn't log a carry or catch in the season opener on Sept. 10.
Then came the injury. Then came injured reserve.
"It's just been difficult not being able to play because it's the first time since 4 or 5 years old that I haven't been able to play," he said. "I'm trying to let it all sink in and just stay prepared."
Pumphrey overcame the initial disappointment, spent the season rehabbing the hamstring and added 10 pounds to his chiseled frame.
He said he enjoyed his first NFL season, despite the inactivity, and that was apparent as he roamed the floor of the Xcel Energy on Monday night, basking in the hysteria of Super Bowl Opening Night and dreaming of playing in the big game.
"I'm a new person, being at the next level, because no one has been able to see it," Pumphrey said. "Really I just want to be able to showcase my speed and my return ability, and try and be as versatile as possible out of the backfield."
Contact reporter Sam Gordon at sgordon@reviewjournal.com. Follow @BySamGordon on Twitter.