Patriots outlast Rams 13-3 to win 6th Super Bowl title
February 3, 2019 - 7:10 pm
Updated February 3, 2019 - 9:26 pm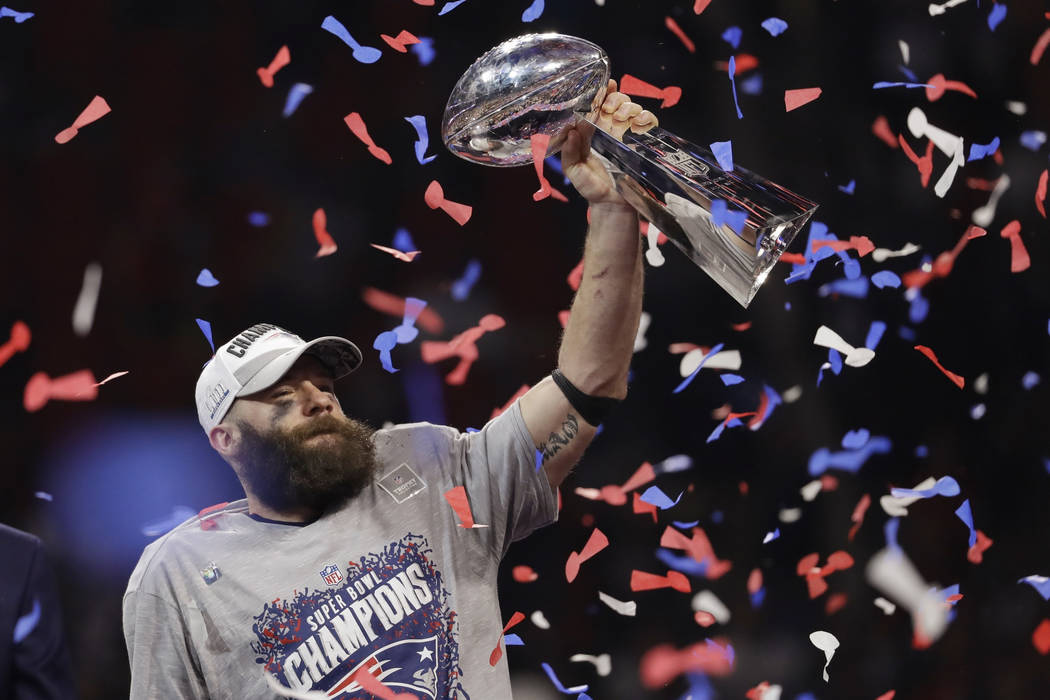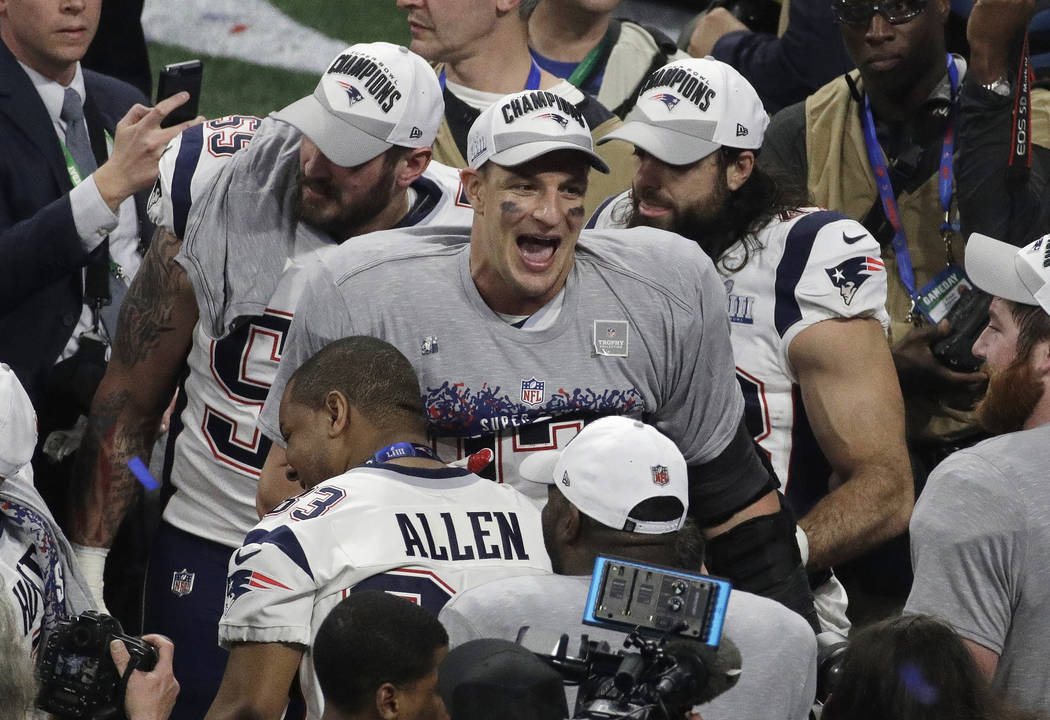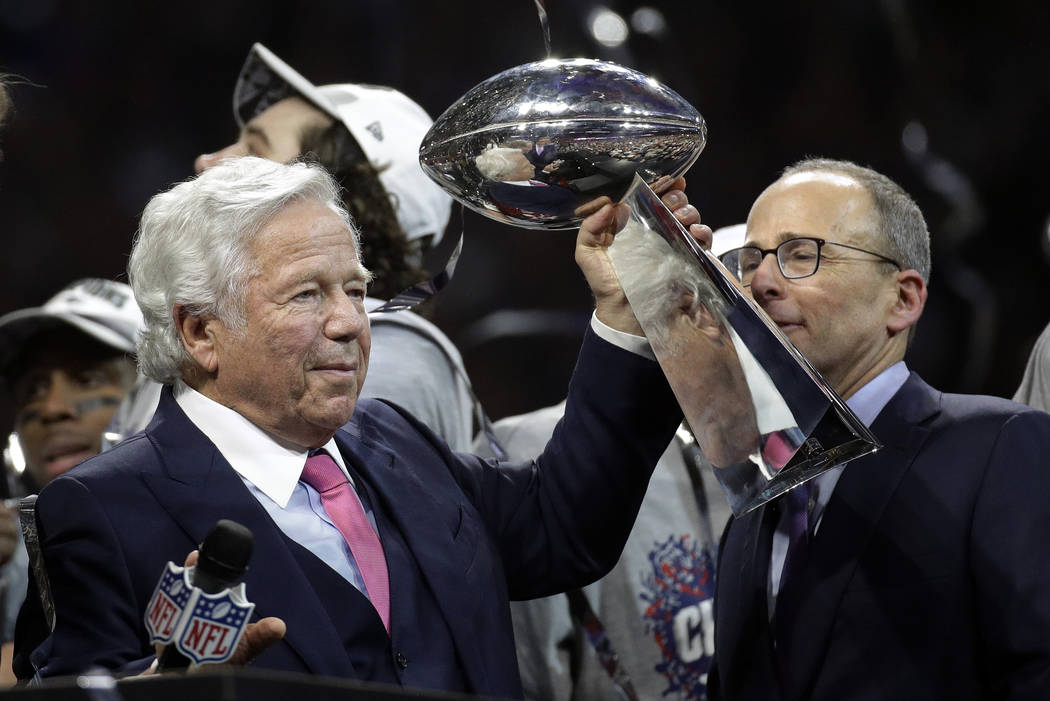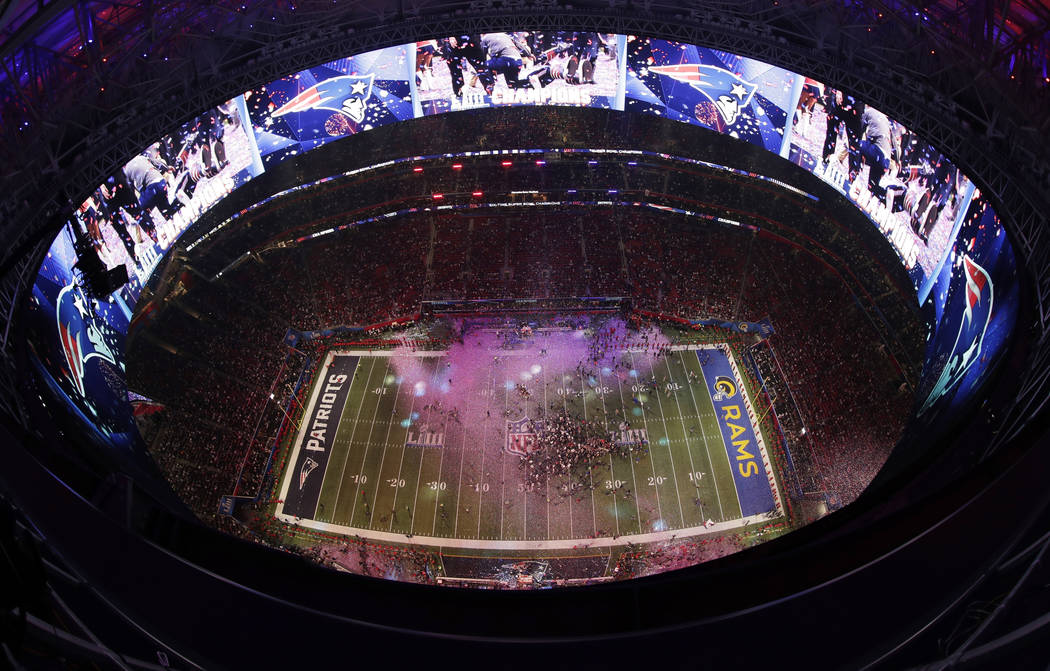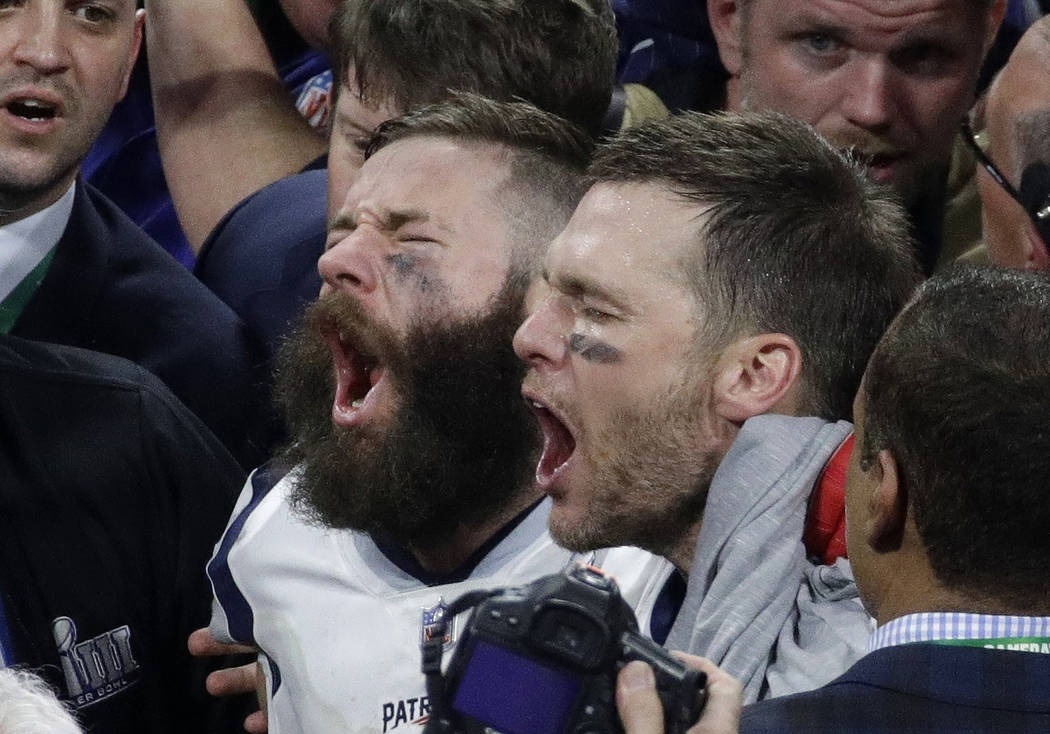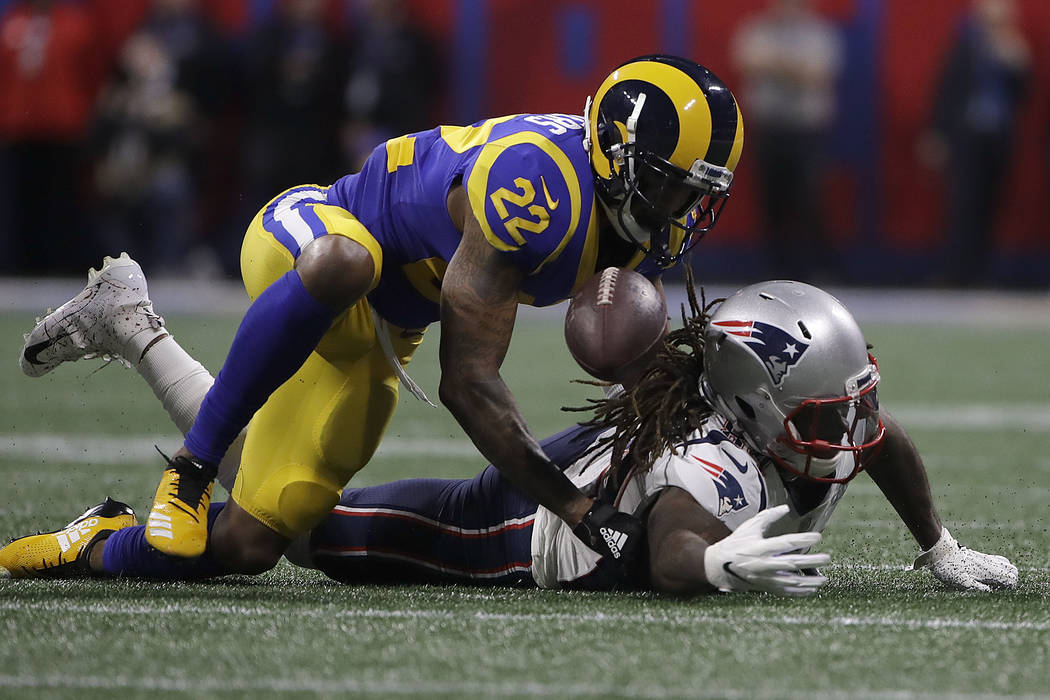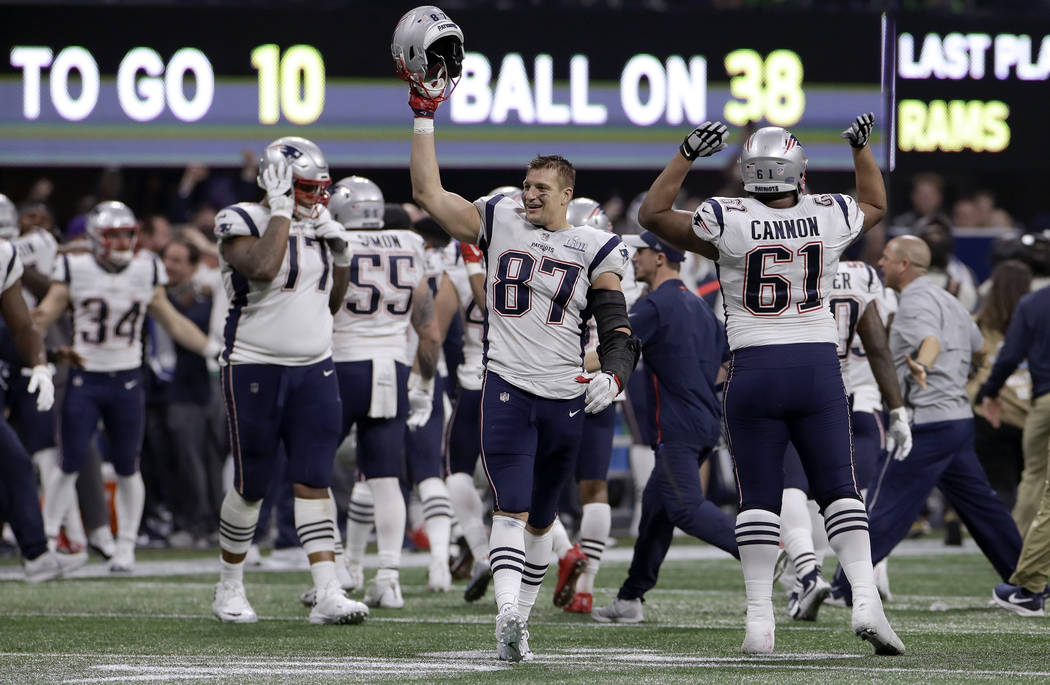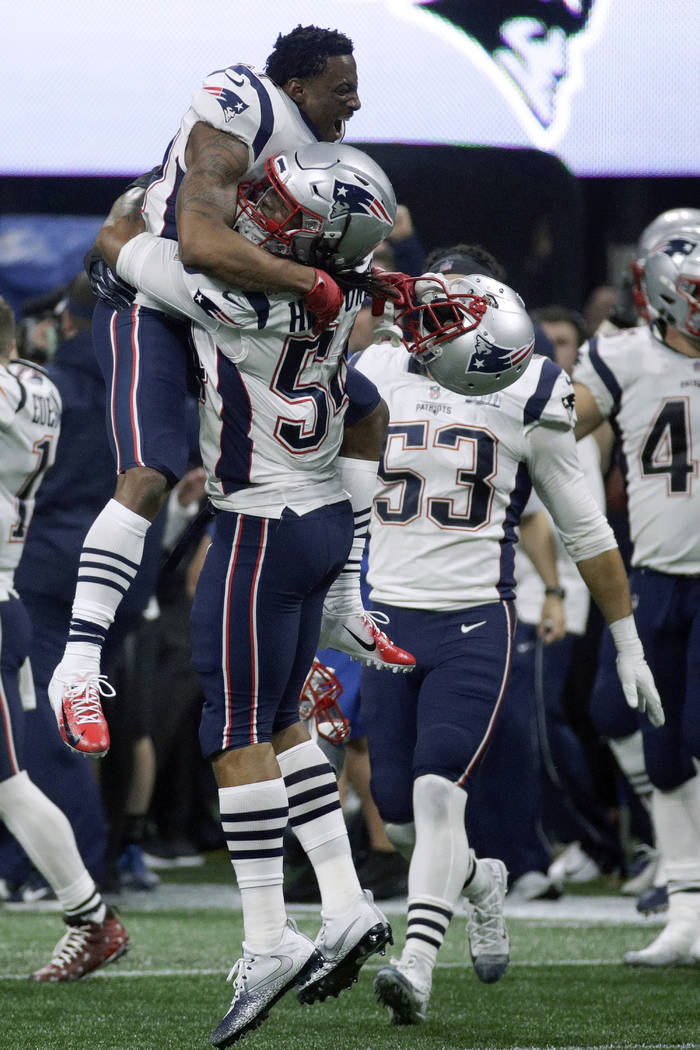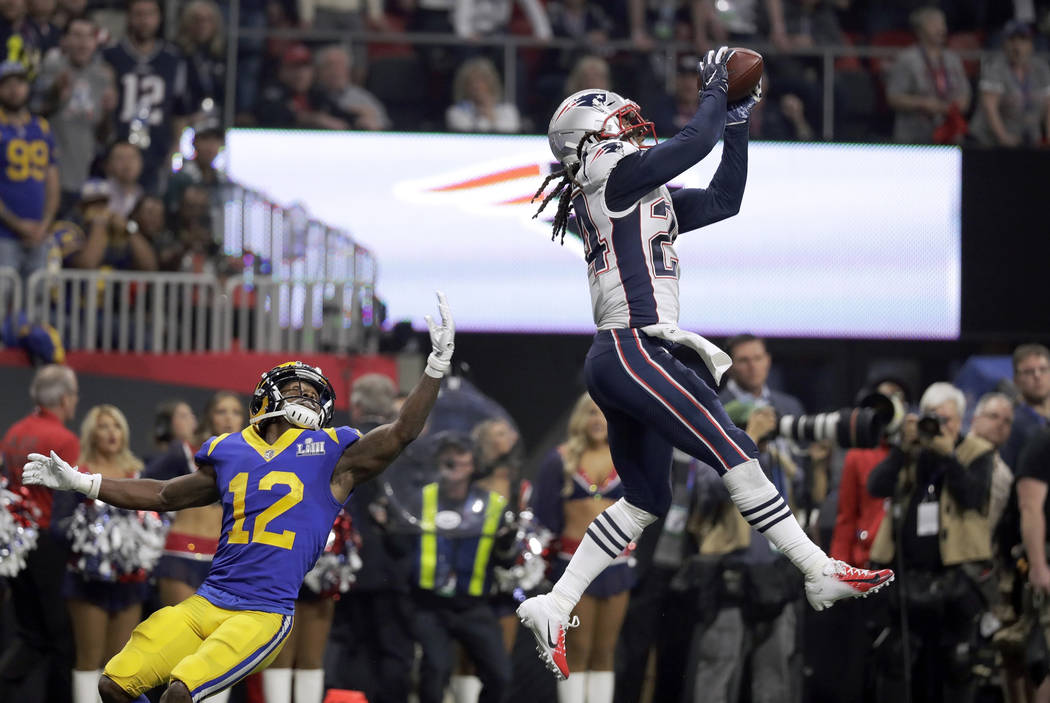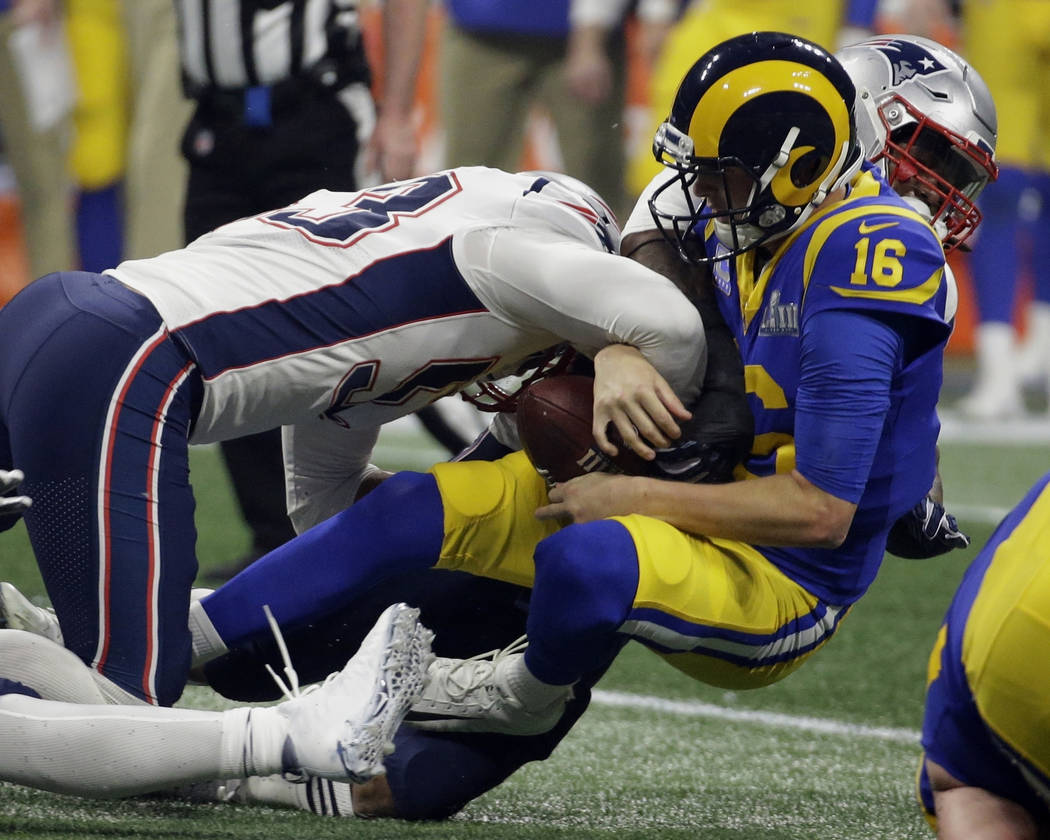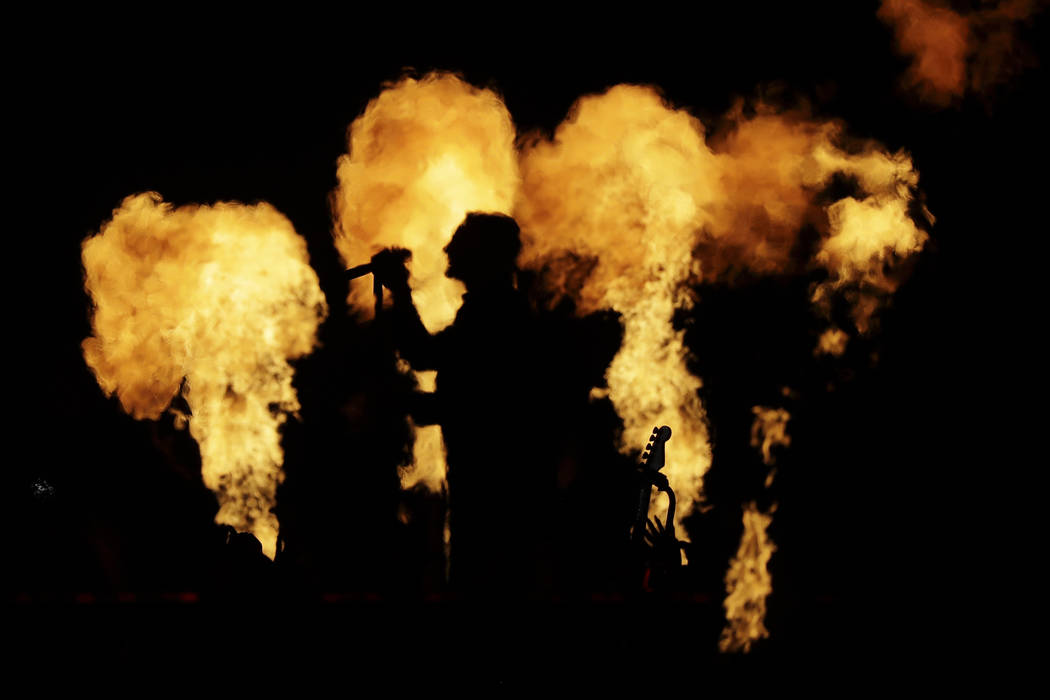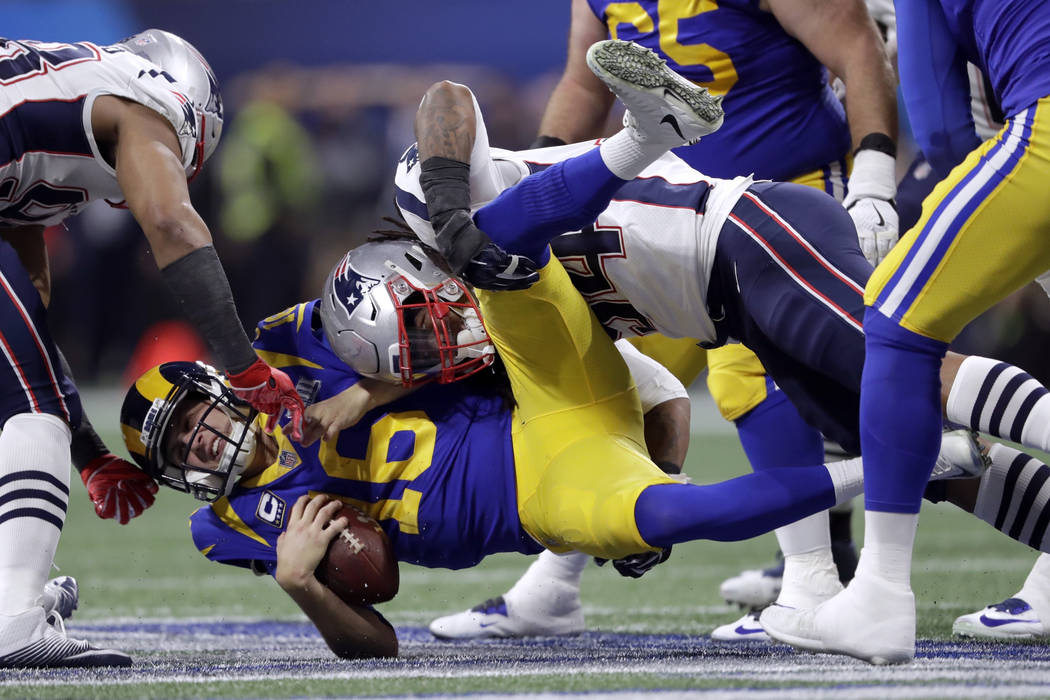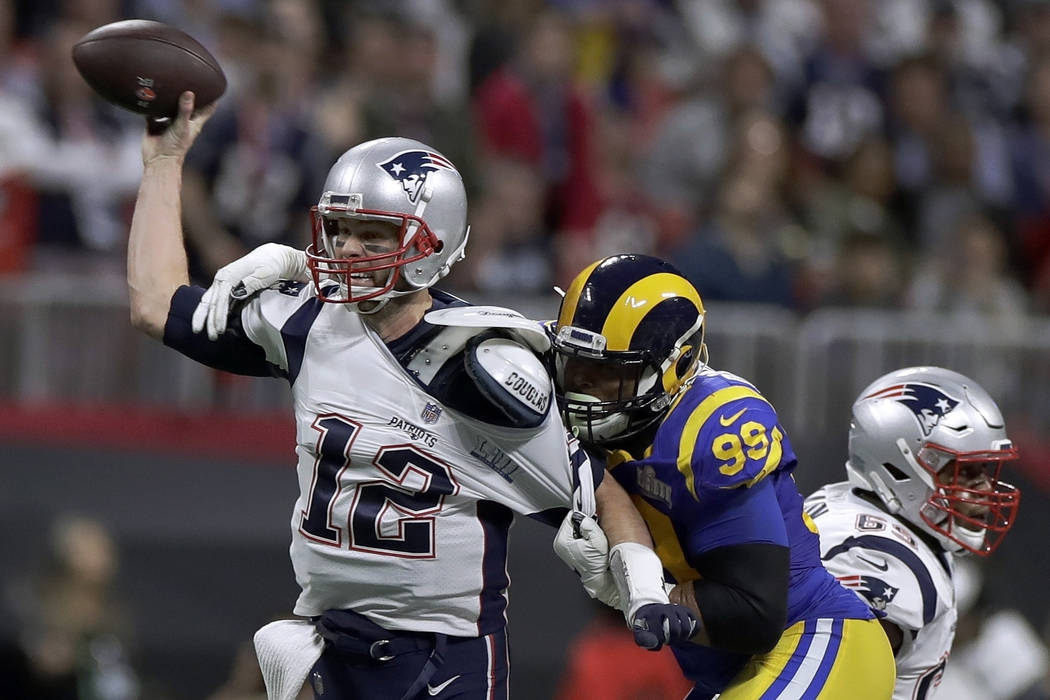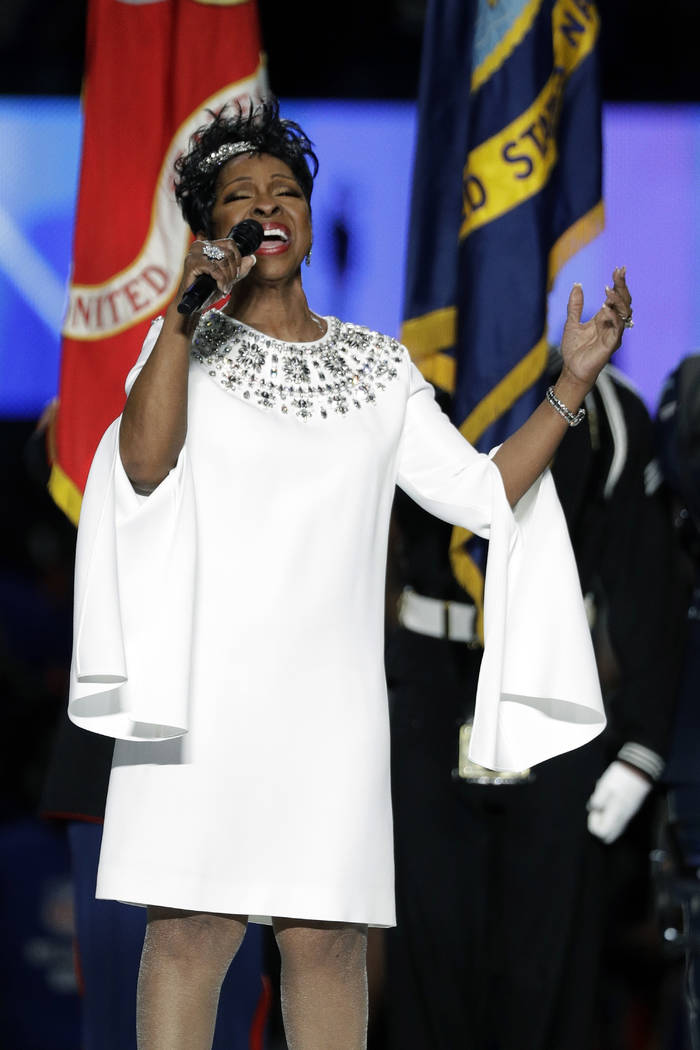 ATLANTA — The left leg of New England Patriots punter Ryan Allen and right leg of Los Angeles Rams punter Johnny Hekker swapped turns, swinging back and forth, left and right, their performances as dominant as they were sleep-inducing on a Super Bowl stage.
Impressive but predictable.
Remarkable but repetitive.
In that sense, they resembled the celebration to come.
The Patriots danced beneath a confetti shower for the sixth time in 18 years. Quarterback Tom Brady connected with tight end Rob Gronkowski on a 29-yard strike, setting up the game's lone touchdown in the fourth quarter. An interception from cornerback Stephon Gilmore and ensuing field-goal drive thwarted any rebuttal in a 13-3 win.
"This is surreal," Gronkowski said. "Another celebration. This is amazing."
"We grinded it out," Brady said. "It was tough. (The Rams) made every play tough tonight. I give them a lot of credit. (Defensive coordinator Wade) Phillips, all those players. They played really well on defense. Fortunately, our defense really played the best game they have all season."
It wasn't the contest many anticipated at Mercedes-Benz Stadium.
The teams combined for six points, a field goal apiece, in the first three quarters, the fewest points through three quarters in Super Bowl history. Their 16 total points, too, set a Super Bowl record for futility; the previous low was 21 from Super Bowl VII on Jan. 14, 1973, between the Washington Redskins and Miami Dolphins.
But the result ought to have been expected.
New England was crowned again.
Brady, 41, and Bill Belichick, 66, are the first player and head coach, respectively, to win six career Super Bowls. Brady became the oldest starting quarterback to do so. Likewise, Belichick became the oldest head coach.
They fell short a year ago despite Brady's brilliance when setting a Super Bowl record with 505 passing yards against the Philadelphia Eagles. This time, it was a different game, as he played efficiently versus a dominant defensive line and secondary well-equipped to stymie the Patriots' paltry deep-threat options.
He also had Julian Edelman.
The wide receiver, who missed all of the 2017 season to an ACL tear, was active underneath with 10 catches for 141 yards. His consistency helped the Patriots string together drives and ultimately lift Brady to his latest championship and earn Edelman the game's MVP honor.
"He's like a brother to me," Edelman said of Brady. "He has helped me so much. He has been a huge part of mentally kind of coaching me up, just through his actions and how he is as a football player, as a professional, as a father and as a family man. It is an honor to get to play with a guy like that. He has six Super Bowls now, now so it is pretty insane."
Brady completed 21 0f 35 passes for 262 yards despite an early interception.
Running back Sony Michel scored the touchdown on a 2-yard run, the game's only play inside the red zone. The Rams methodically responded, quarterback Jared Goff leading the offense to New England's 27-yard line. But an underthrow intended for wide receiver Brandin Cooks spoiled that series.
Gilmore intercepted the ball at the 4-yard line.
The Patriots retook possession and killed clock with seven straight rushes. Michel and running back Rex Burkhead each recorded a 26-yard gain to set up Stephen Gostkowski's 41-yard field goal.
Cue the confetti.
And for a sixth time, it again fluttered down on a Patriots victory.
Contact reporter Michael Gehlken at mgehlken@reviewjournal.com. Follow @GehlkenNFL on Twitter.
Lowest scoring Super Bowls
Dates and results of the lowest-scoring Super Bowl games:
Super Bowl LIII, Feb. 3, 2019: New England Patriots 13, Los Angeles Rams 3 (16 points)
Super Bowl VI, Jan 16, 1972: Miami Dolphins 14, Washington Redskins 7 (21)
Super Bowl VIII, Jan. 21, 1979: Pittsburgh Steelers 16, Minnesota Vikings 6 (22)
Super Bowl III, Jan. 12, 1969: New York Jets 16, Baltimore Colts 7 (23)
Super Bowl V, Jan. 17, 1971: Dallas Cowboys 24, Miami Dolphins 3 (27)
Super Bowl IV, Jan. 11, 1970: Baltimore Colts 16, Dallas Cowboys 13 (29)