Vikings fans still coping with loss as Super Bowl arrives
January 31, 2018 - 5:52 pm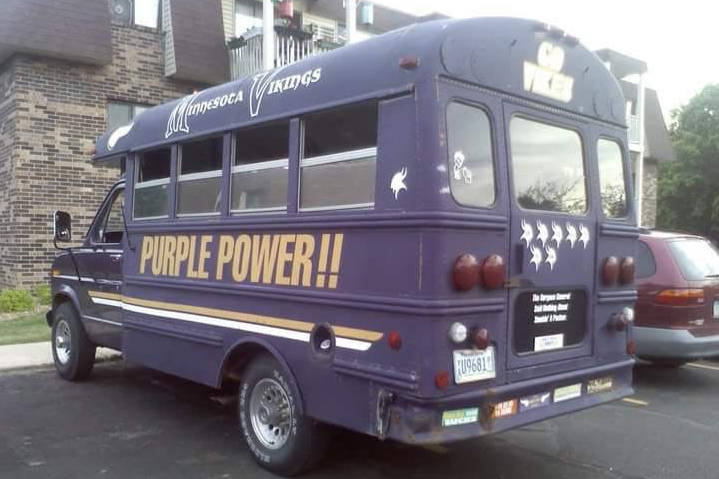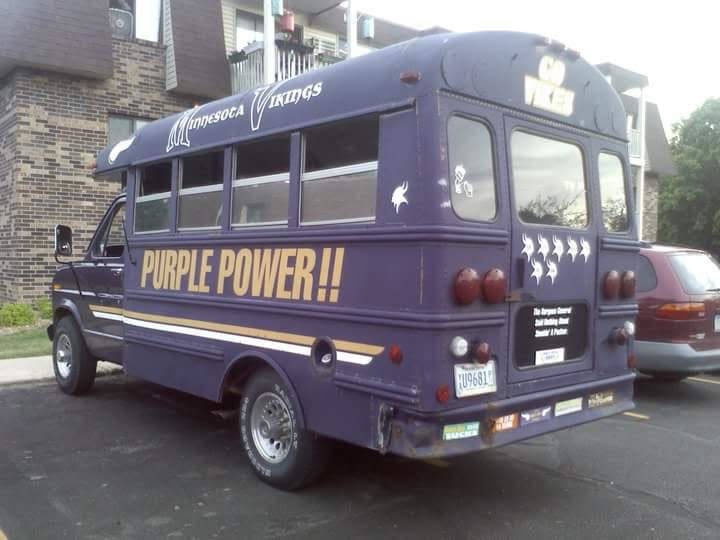 BLOOMINGTON, Minn. — A place called Madelia, Minnesota — population 2,279 — sits about 100 miles southwest of Minneapolis, and during football season, resident Greg Tiedeken proudly parades his purple bus through the tiny town.
Tiedeken has had the eight-seater for more than 20 years, and he emblazoned "PURPLE POWER!!" across its side in yellow letters to honor his favorite team, the Minnesota Vikings.
He won't hesitate to drive two hours to attend Vikings' games at U.S. Bank Stadium in Minneapolis and was at Minnesota's 29-24 victory over the New Orleans Saints in the NFC divisional round Jan. 14, after which he was certain he would drive the bus back for one more home game.
Super Bowl LII.
Just one more win, against the underdog Philadelphia Eagles.
"I didn't see (the 38-7 loss in the NFC championship game) coming. At all," the 53-year-old lifelong Vikings fan said. "It's been a tough week."
Like so many Minnesota fans, Tiedeken is numb to the Super Bowl's fanfare as he continues to process the beatdown. He reluctantly commuted Monday morning to the world renowned Mall of America, which is hosting some of the game's fan friendly festivities this week.
But the shopping center, now filled with Eagles and New England Patriots fans, is undoubtedly tame for the locals, who bid adieu to the Vikings, their 13-3 record and the possibility of rooting for them Sunday.
What could have been.
"A lot of fans thought, 'Maybe this is our year, finally,'" especially after Stefon Diggs' 61-yard, game-winning touchdown catch against the Saints, said 28-year-old Minnesota season-ticket holder Kirby Selness.
"Unfortunately, when they went to Philly, I think the Vikings kind of lost track. If it would have been here at home, it would have been a different story."
But it's the same old story for Vikings fans, who endured losses in all four of the team's Super Bowl appearances and excruciating defeats in the 1998, 2000 and 2009 NFC championship games.
Longtime Minnesota fan Jennifer Roder is disappointed she allowed herself to believe in the franchise again after all the failures of yesteryear.
"To only get let down again, it feels very normal to me," said Roder, 32. "I know how to cope."
Coping for Roder, this time around, meant bringing her 4-year-old son, Judah, to the mall and trying their best to enjoy what's left of football season. The two hung out near radio row among the media big wigs and played the Madden 2018 video game on Xbox gaming consoles brandished for fans to use.
Judah and the Vikings defeated Jennifer and the Green Bay Packers to ensure at least one Minnesota pro football team — albeit a digital one — was victorious during Super Bowl week.
"I still want to be a part of events and stuff. Even though we're not in it," Roder said. "Knowing all the celebrities that are going to be in town and all the news stations that are here, it's just kind of fun to be a part of the atmosphere of all of it."
Contact reporter Sam Gordon at sgordon@reviewjournal.com. Follow @BySamGordon on Twitter.
Vikings heartbreak
1998: The Falcons capitalized on Gary Andersen's errant field-goal attempt to score a 30-27 road victory over the Vikings in the NFC championship game.
2000: The Giants recorded the most lopsided victory in NFC championship game history with a 41-0 win over the Vikings.
2009: The Saints intercepted Brett Favre late in the fourth quarter to force overtime and claim a 31-28 NFC championship game victory over Minnesota.
2015: The Seahawks escaped Minneapolis with a 10-9 victory after Vikings kicker Blair Walsh missed a 27-yard field goal in the final seconds of the NFC wild-card playoffs.
2017: The Eagles scored 38 consecutive points to capture a 38-7 victory over Vikings in the NFC championship game.