Tate Martell, Bishop Gorman put 'beatdown' on Faith Lutheran
November 18, 2016 - 10:38 pm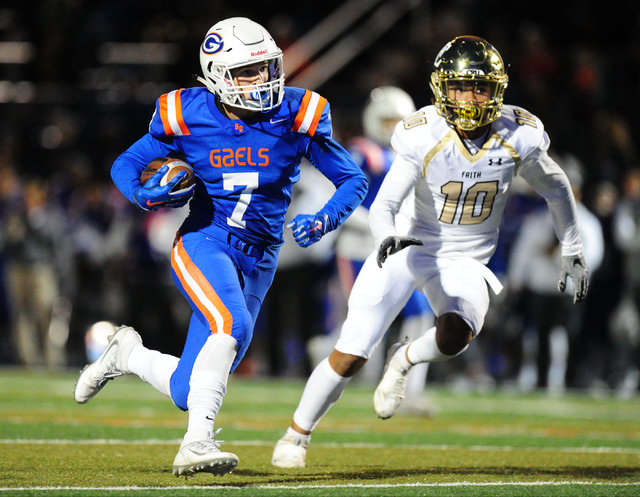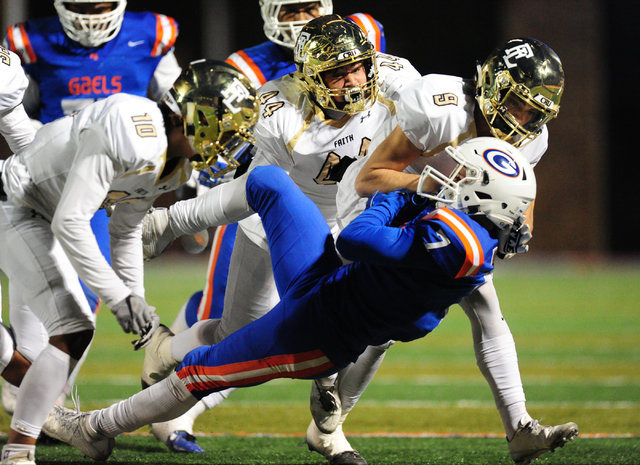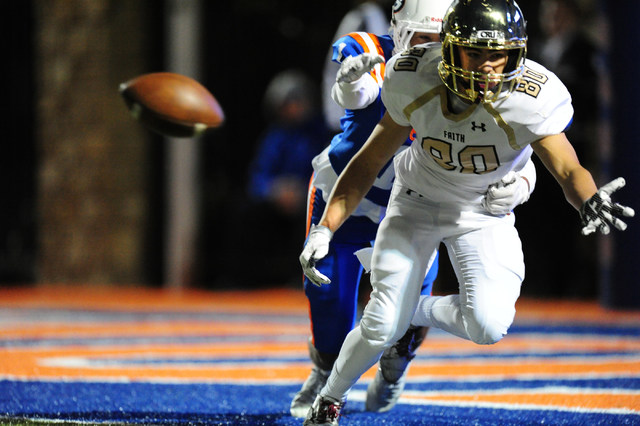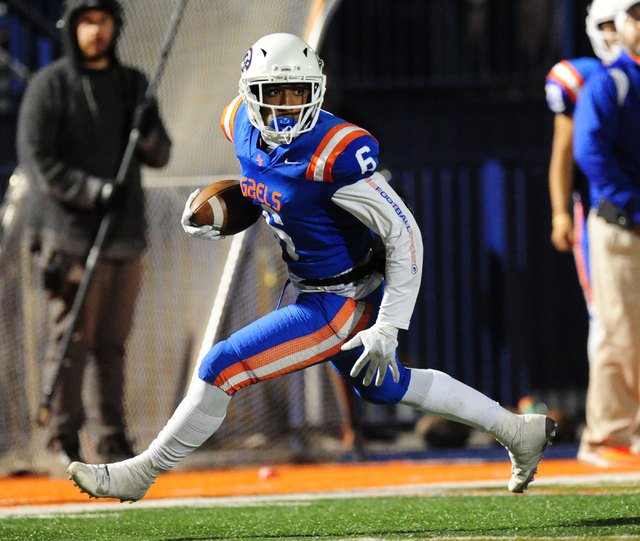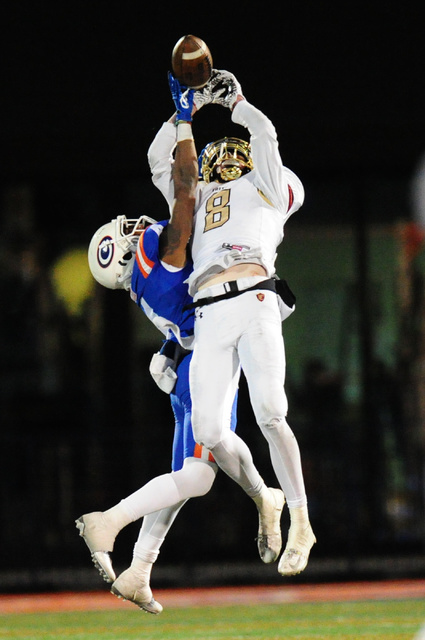 Bishop Gorman senior quarterback Tate Martell knew that every touchdown he accounted for Friday night against Faith Lutheran would be one of his last at Fertitta Field.
So he made sure to find the end zone as many times as possible.
Martell threw four touchdown passes and ran for another, and the No. 1 Gaels cruised to a 58-10 victory over the Crusaders in the Sunset Region semifinals, the first-ever meeting between the two.
Fellow senior Biaggio Ali Walsh rushed for 147 yards and two touchdowns, and senior wide receiver Austin Arnold caught three balls for 89 yards and two scores to punctuate a big night for Gorman's senior class.
Gorman (13-0) will play Arbor View next week in the regional final.
"It was kind of a special moment for us," Martell said about what the night meant to the Gaels' seniors. "This was our last game and stuff. You know about it. You're not really thinking about it when you're playing. But you know when you score, it's one of your last times."
Martell said Gorman wanted to exert its dominance as the top parochial school in Las Vegas and "put a beatdown on them."
So the Gaels did just that by scoring 37 points in the second quarter to jump-start running time.
Ali Walsh did all of his damage in the first half, and Martell accounted for four of his five touchdowns in a 6:32 span.
He tacked on his final touchdown, a 29-yard pass to tight end Brevin Jordan, midway through the third quarter before ceding duties to backup Dorian Thompson-Robinson.
Gorman's defense was as dominant as usual in holding Faith Lutheran star running back Christian Marshall to 47 yards on 15 carries. He scored his team's only touchdown late in the third quarter against Gaels backups.
Gorman's pass rush enveloped Crusaders quarterback Sagan Gronauer, who missed several open receivers and finished 9 of 26 for 132 yards.
"It was a big-time message," Gorman safety Bubba Bolden said. "We had to come out and give them a little smack."
The Gaels are two wins from another state championship — and perhaps another national championship — and Gorman coach Kenny Sanchez said the program feels the pressure to live up to its prestigious ranking.
"Every year. Every game I feel pressure. Pressure makes you fresher," he said. "After you stop feeling pressure, you probably aren't alive anymore. That's why we do this, right?"
Martell, who hasn't thrown an interception this season, continued to reflect on his time with the Gaels and is hoping the seniors can end their careers the way they started as sophomores — with their third straight national championship.
"It'll be our third state championship and our third national championship if we get it done. That's unheard of," Martell said. "It's huge for us. It's never been done with a group of kids like that … It's big and special for us."