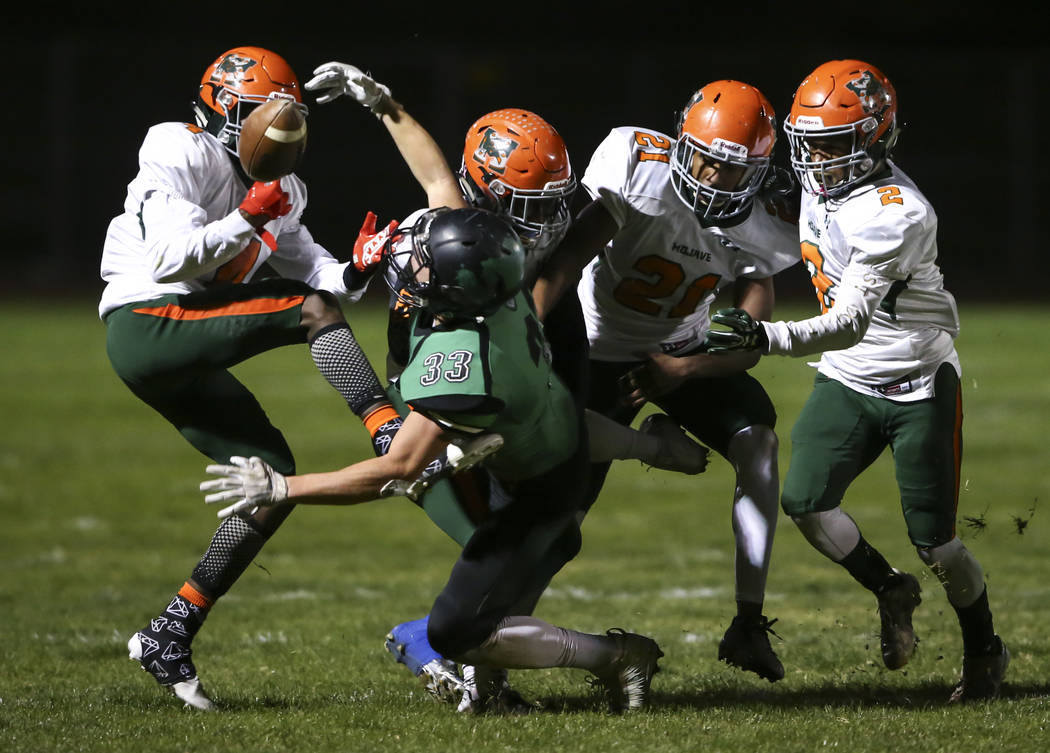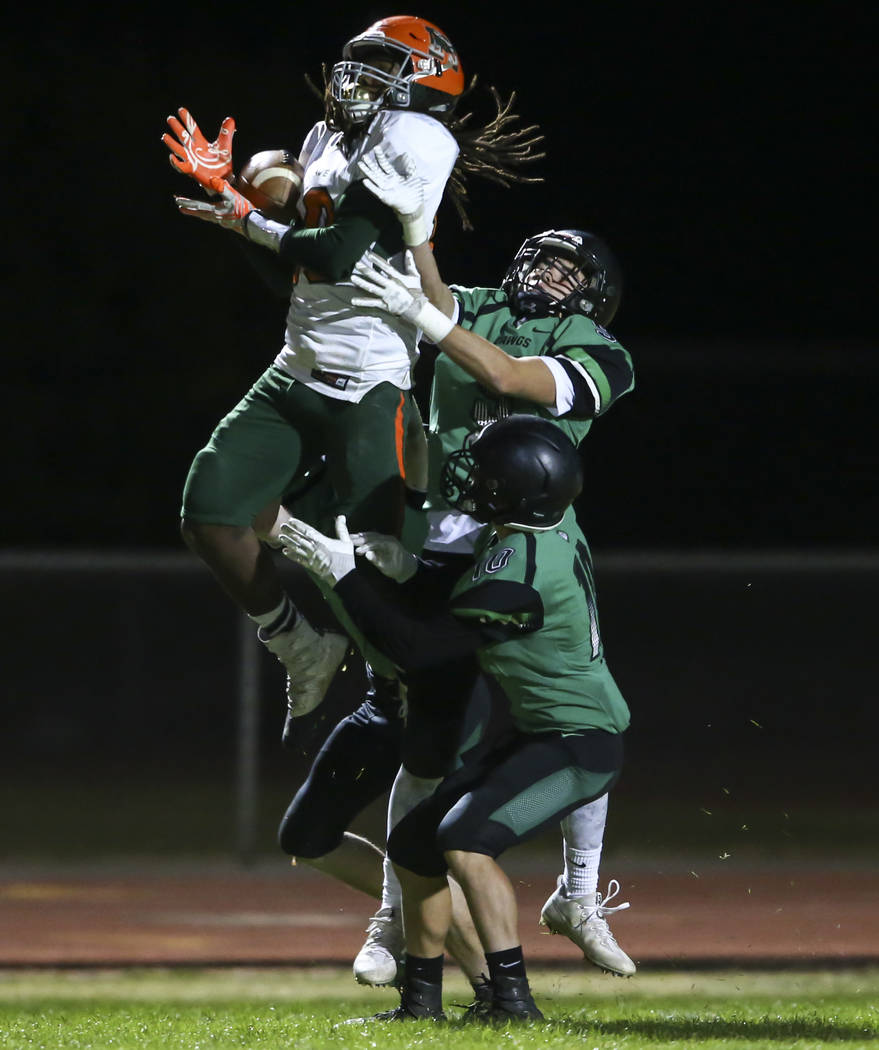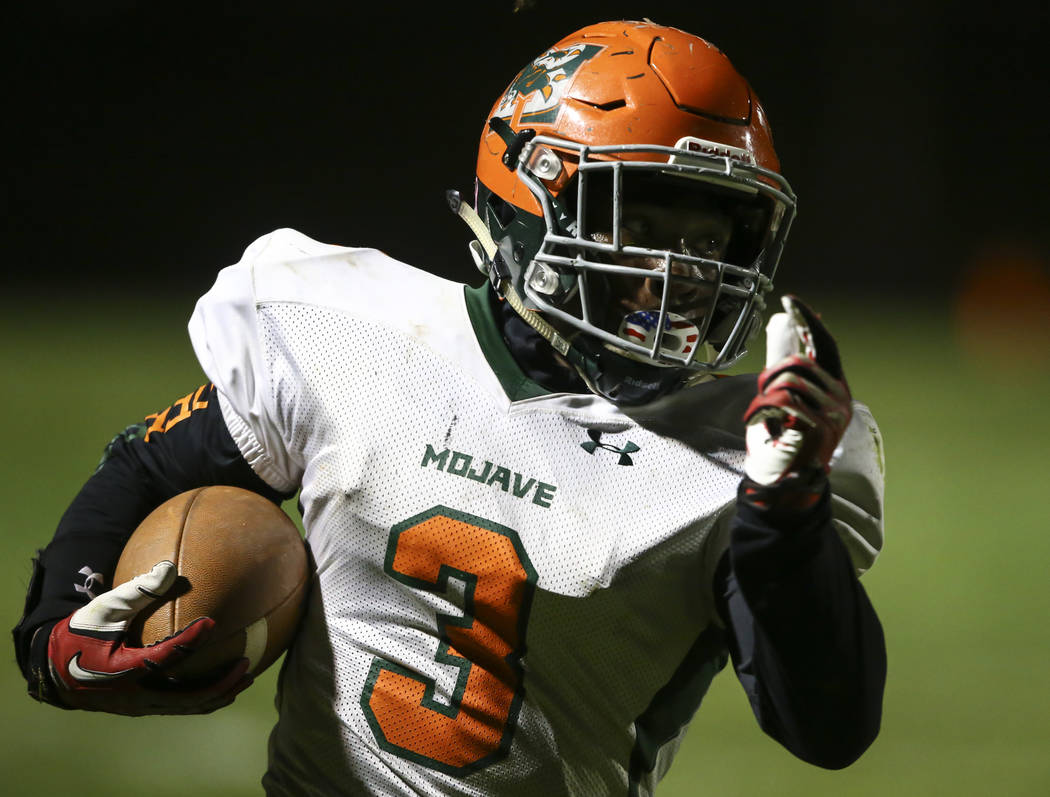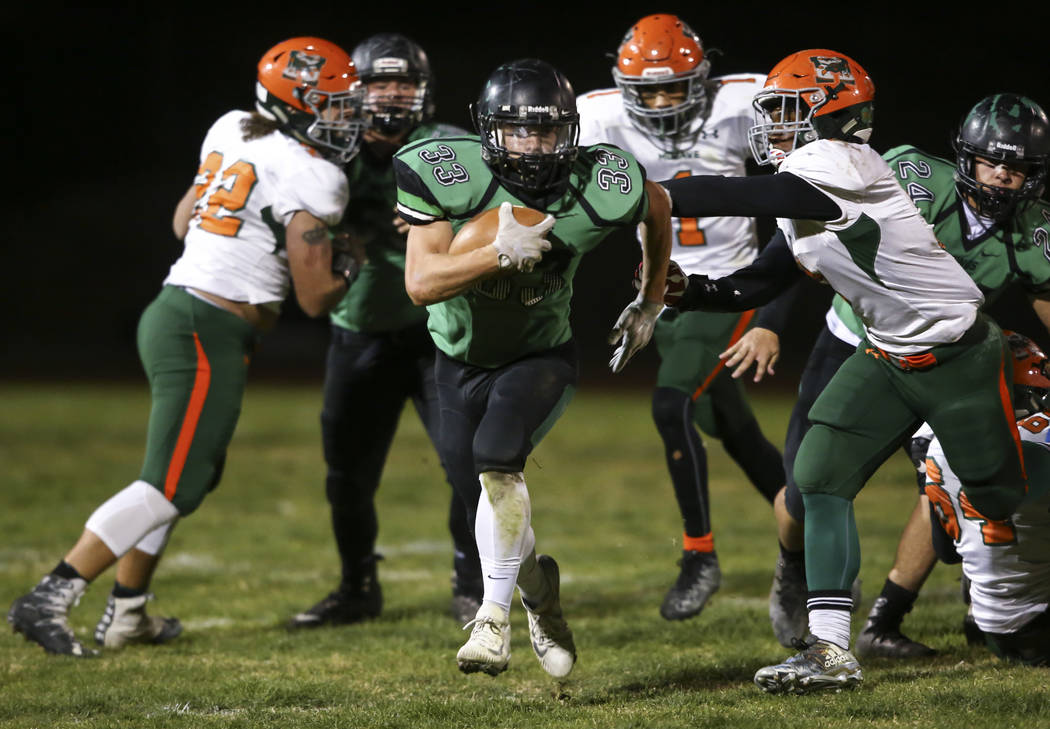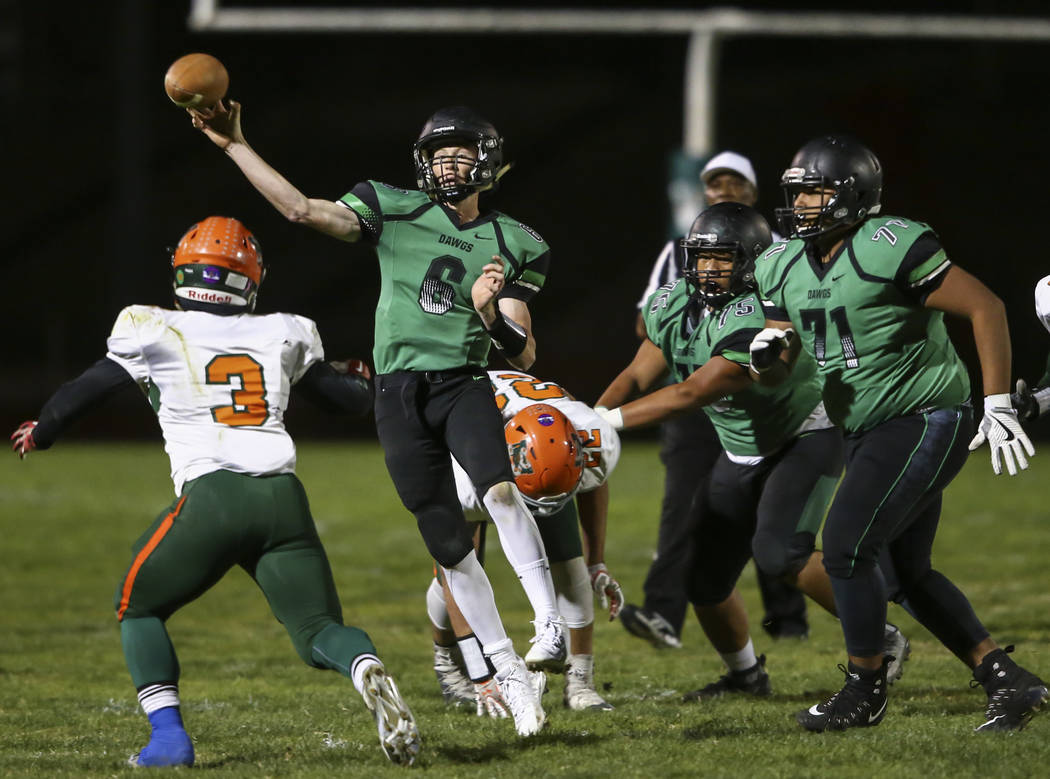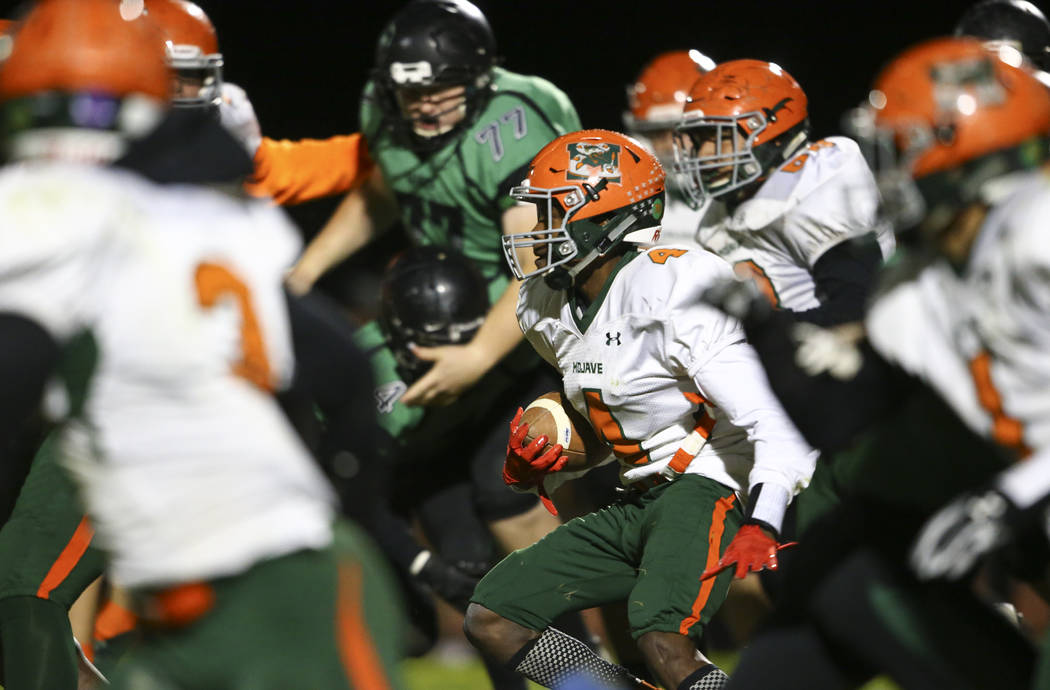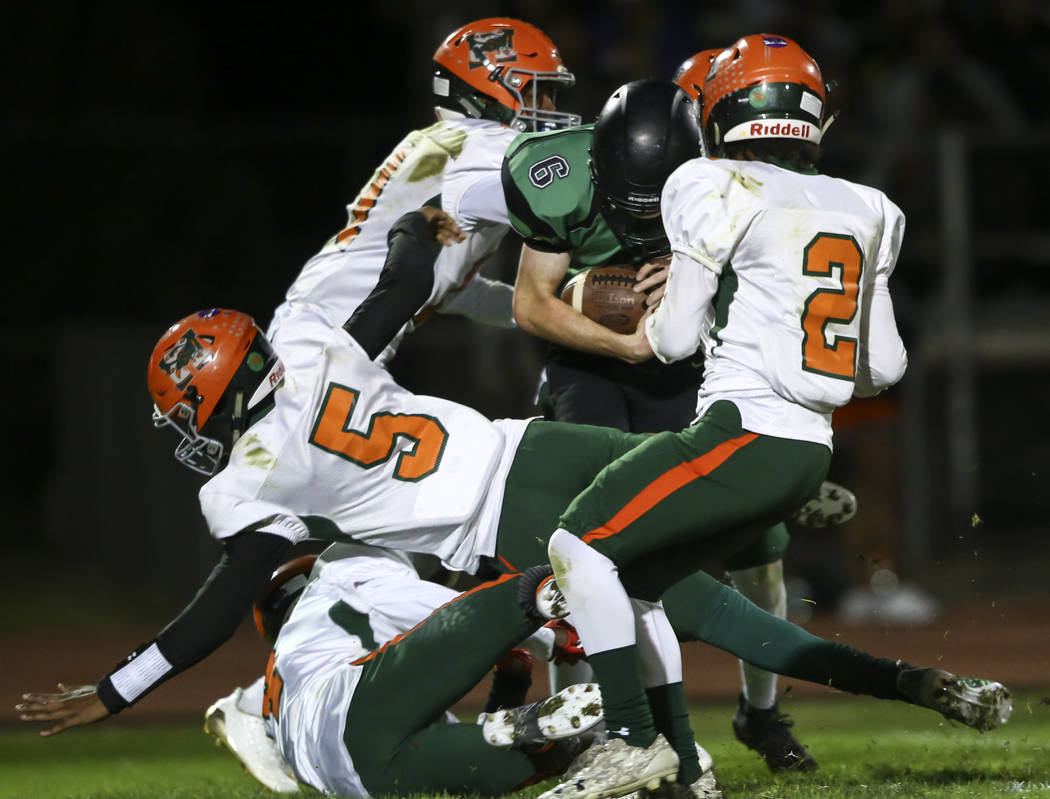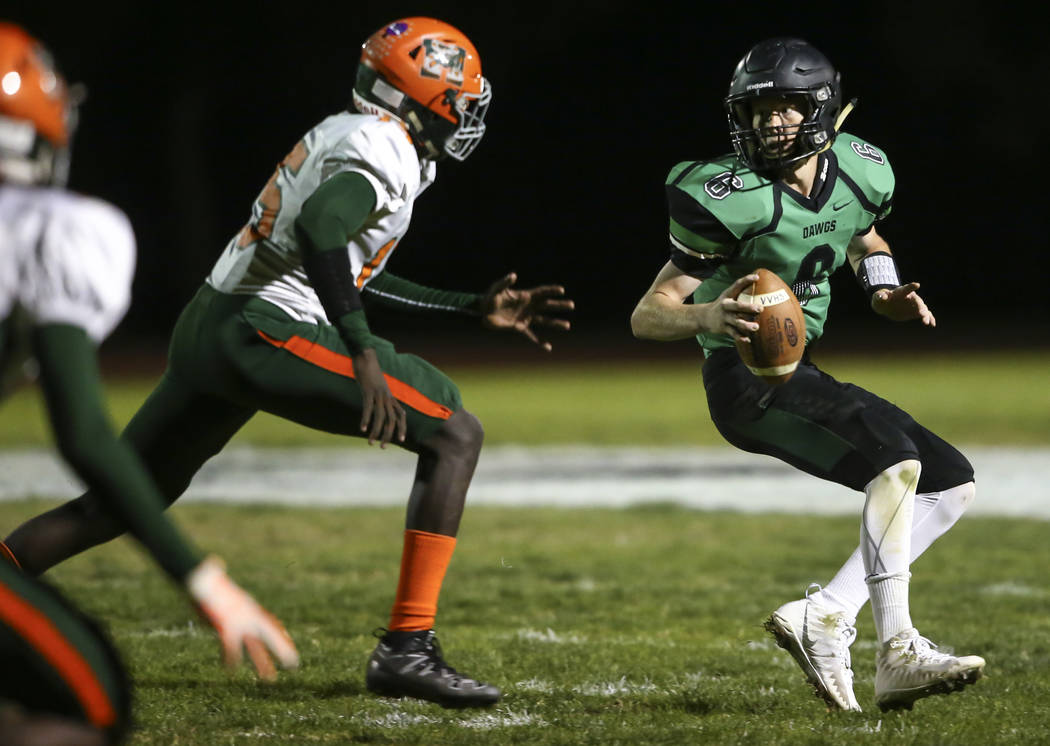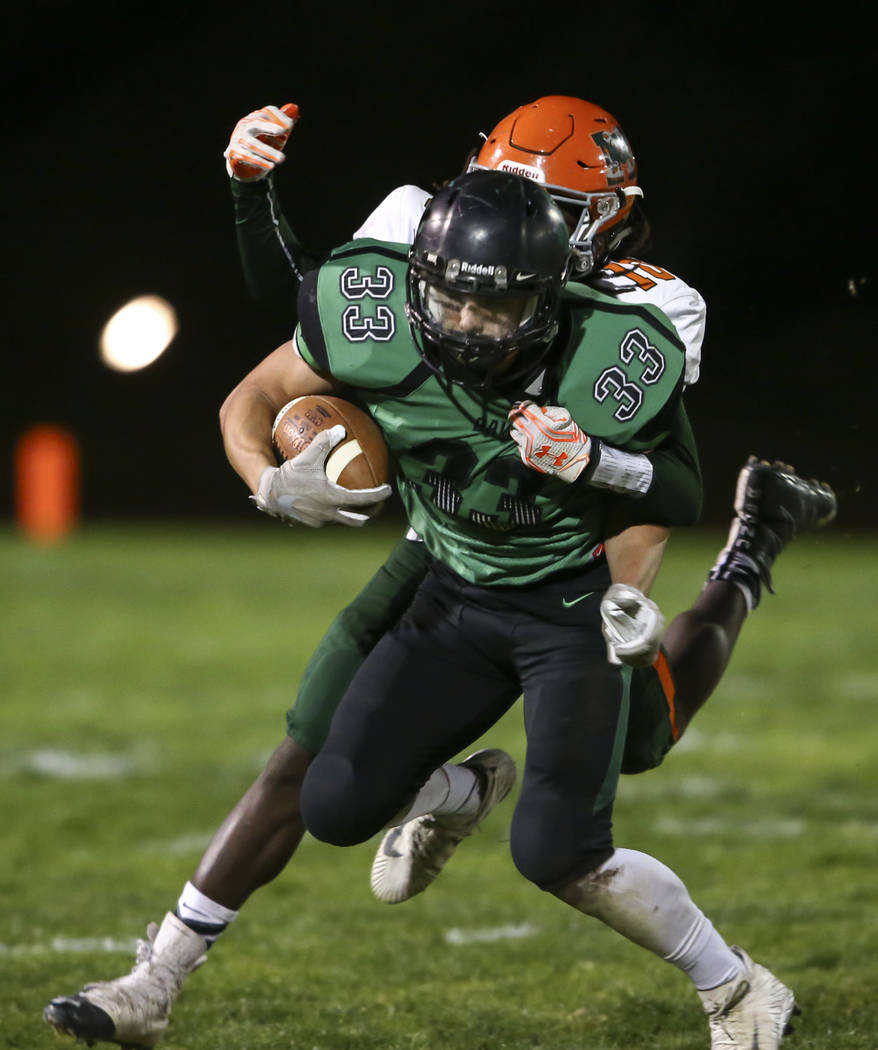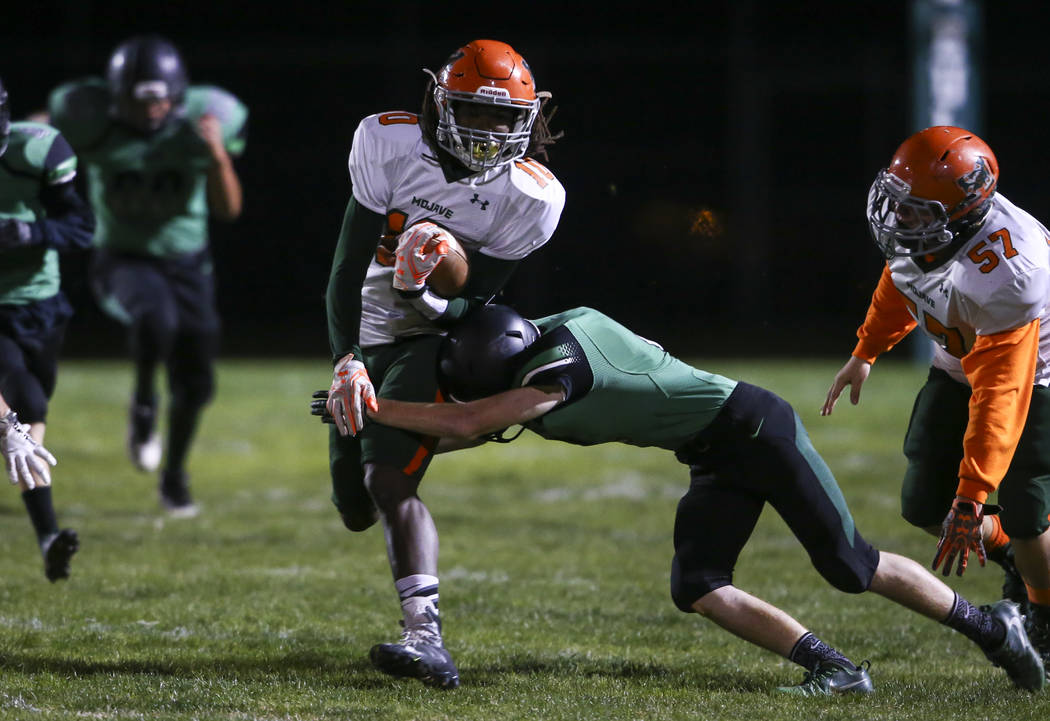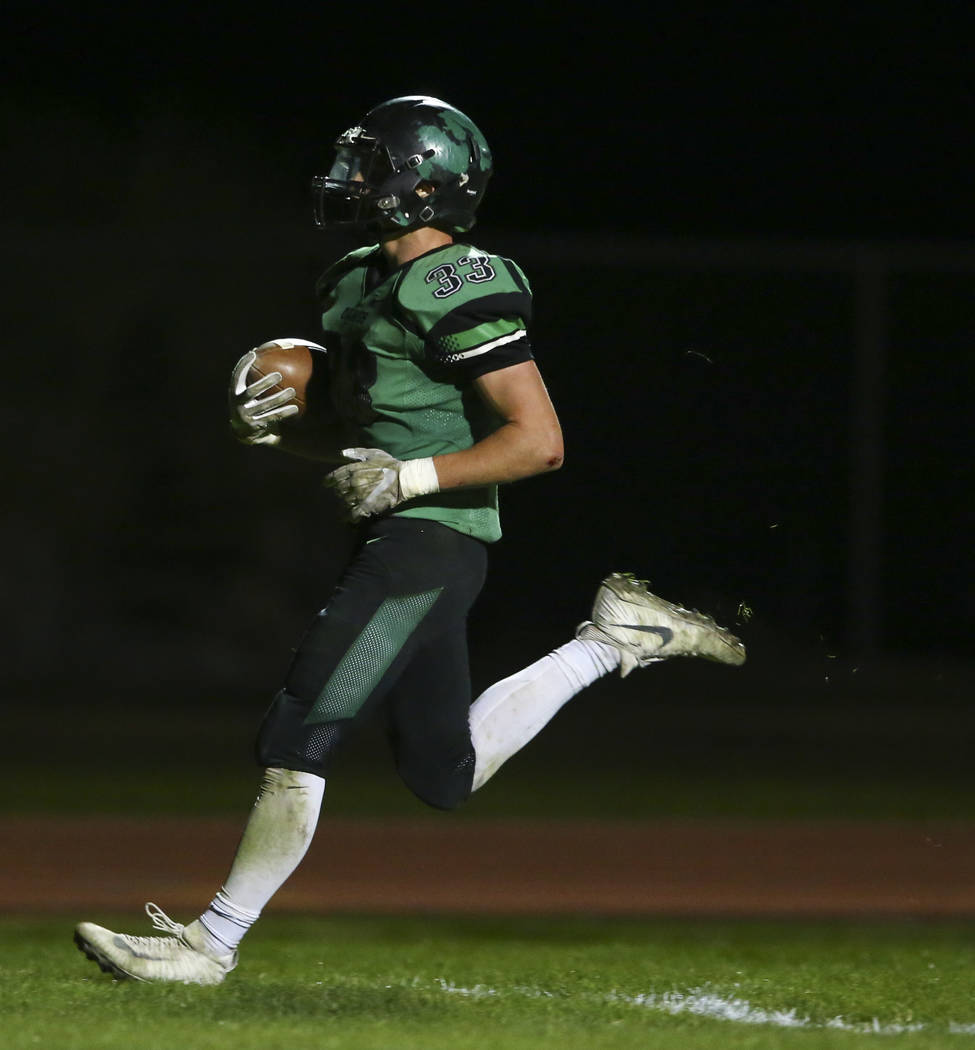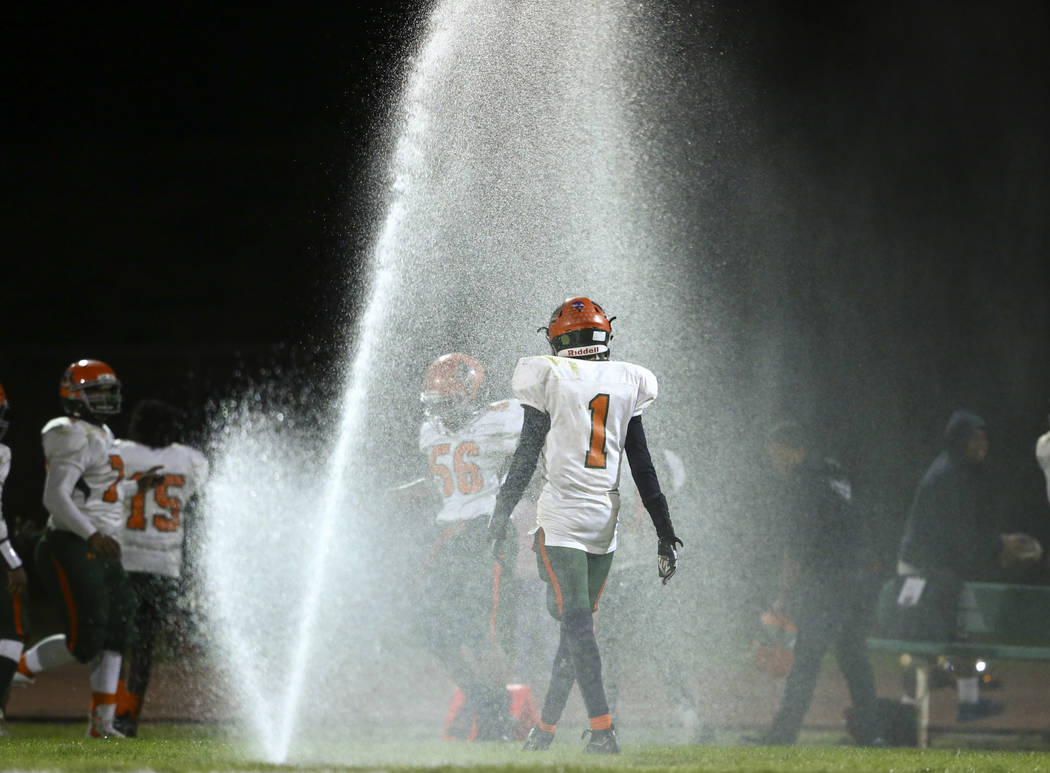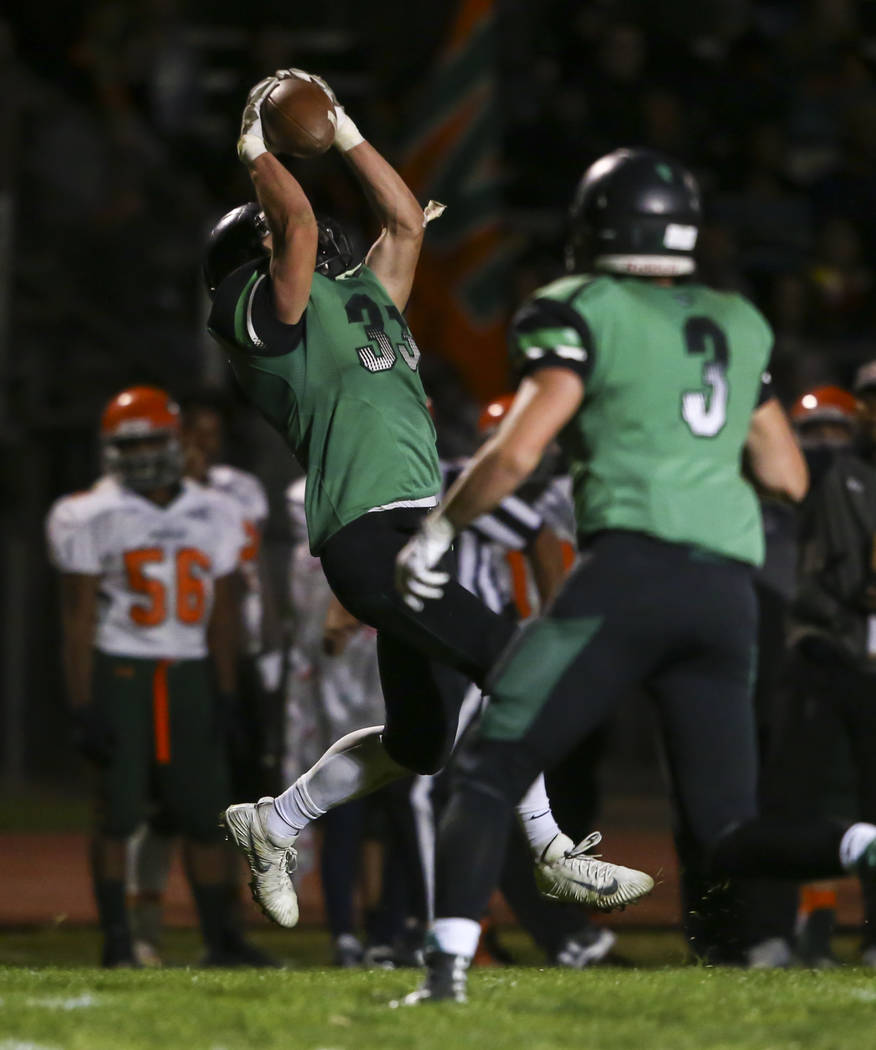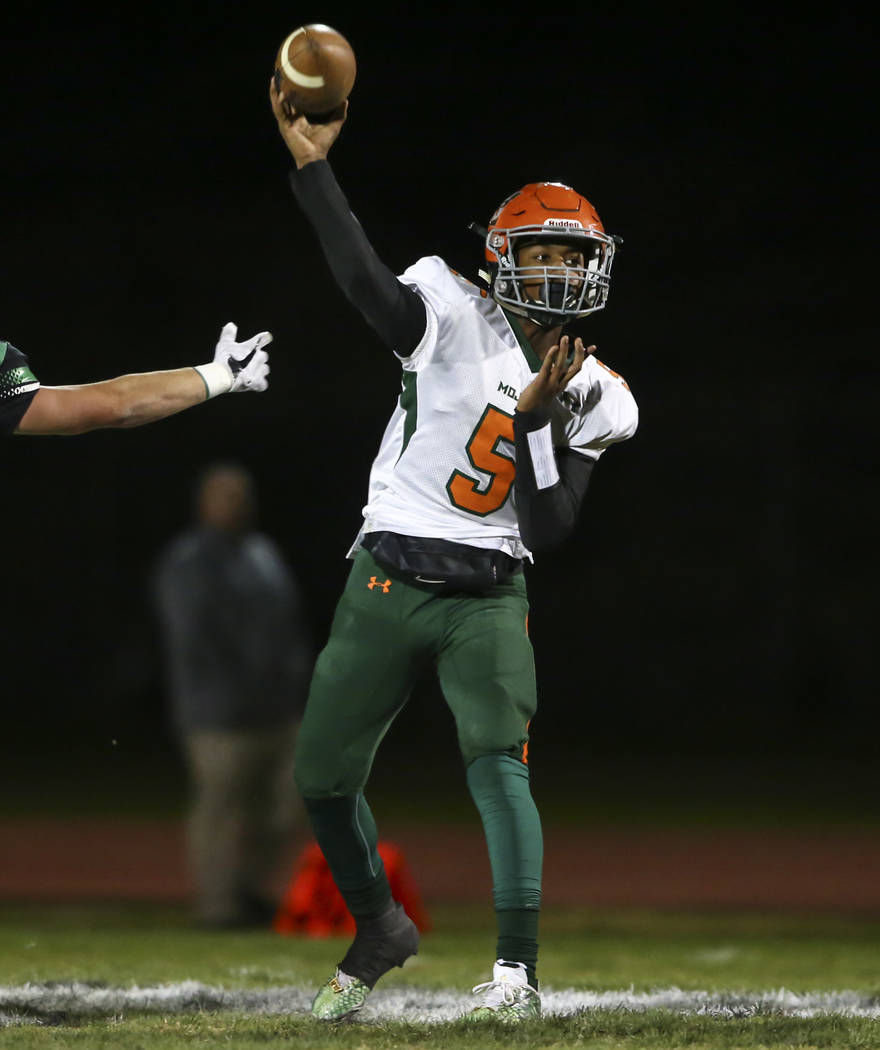 MESQUITE — Rarely does a football game have the feel of a boxing match, in which two individual players go blow-for-blow, with the team success resting on their shoulders.
That was certainly the case Thursday, and it was a knockout.
Mojave and Tawee Walker bested Virgin Valley and Jayden Perkins in a battle between two of the best running backs in Class 3A, with Walker racking up 221 yards of offense and three touchdowns in the Rattlers' 46-20 road victory over Virgin Valley.
The victory sent Mojave to the first state semifinal in program history.
"We just felt disrespected," Walker said. "Everybody is sleeping on us right now."
Entering the day, Perkins led Class 3A in total touchdowns, and Walker had the edge among Class 3A backs in yards per carry. Perkins scored twice to add onto his total, but Walker increased his own tally with 181 rushing yards on 11 attempts.
In a one-on-one meeting, Perkins broke free of the pile in the third quarter, only to be caught from behind and stripped of the ball by Walker, who recovered the fumble without the ball touching the ground.
"How are they going to say that this man is better?" Walker said. "He's not."
The Rattlers (9-2) clearly had a chip on their shoulder, holding a sign that read "250" in response to a local media outlet's prediction Perkins would go for 250 yards in a Bulldogs' victory. He went for 182 and two touchdowns.
But the Mojave defense stifled the Bulldogs for the second time this season. Virgin Valley (7-4) lost twice in Mesquite all year, and it was to the Rattlers both times. Mojave recovered three fumbles and had one interception Thursday, and controlled the game from the onset, scoring the first three touchdowns, including Walker touchdown runs of 59 and 60 yards in the first half.
Perkins got the Bulldogs on the board at the end of the second quarter, but the momentum was short-lived. Walker's strip-sack came at the start of the third quarter, and the Rattlers went the other way with a 40-yard catch-and-run by Walker to put the Rattlers up 28-7.
"Tawee has been amazing all year long and he delivered today," Mojave coach Abraham Gonzalez said. "Just as amazing as ever."
Virgin Valley scored twice more, only to be answered almost immediately by Mojave. With 9:34 remaining in the game and the Rattlers up by 20, the sprinklers came on, and it has hard not to see the symbolism.
Mojave scored two plays later to put the game to bed for good, and ready the sprinklers for real.
More preps: Follow all of our Nevada Preps coverage online at nevadapreps.com and @NevadaPreps on Twitter.
Contact Justin Emerson at jemerson@reviewjournal.com or (702) 387-2944. Follow @J15Emerson on Twitter.
Box score: