Third-down conversions key Centennial in rout of Palo Verde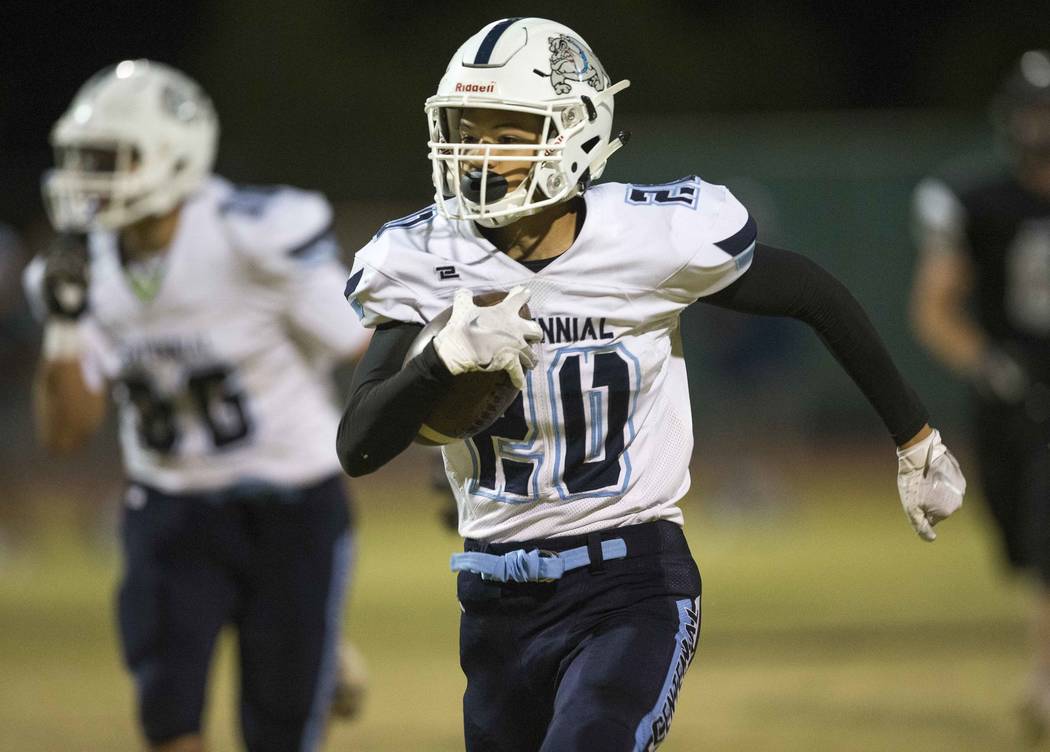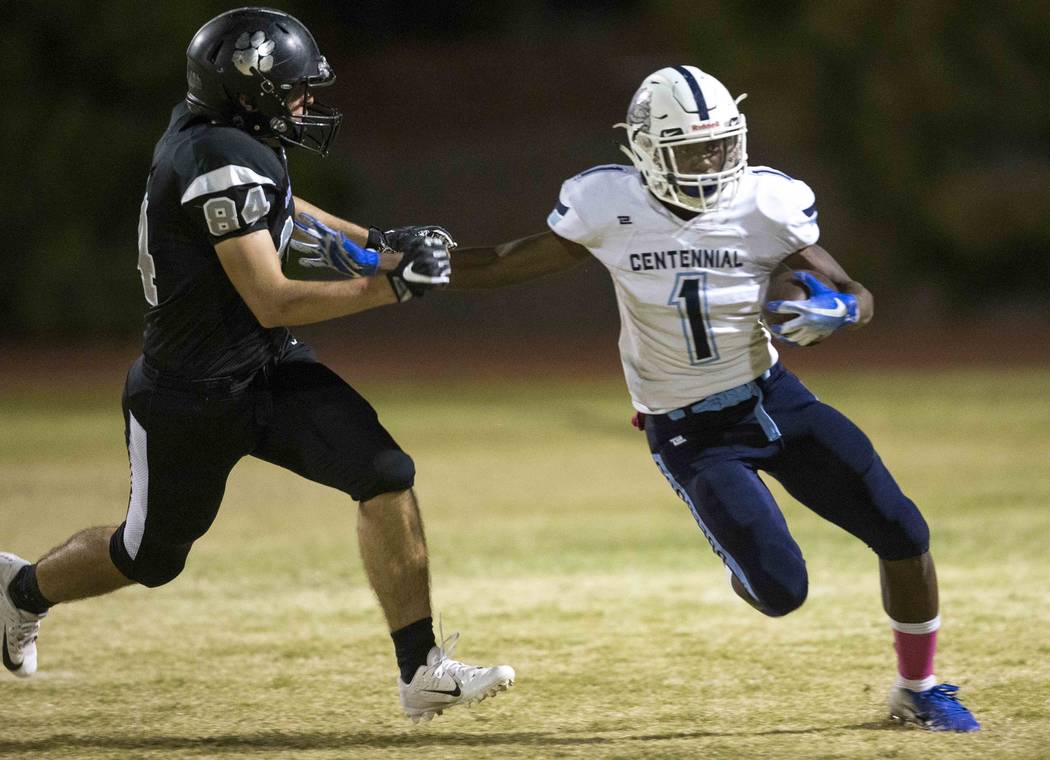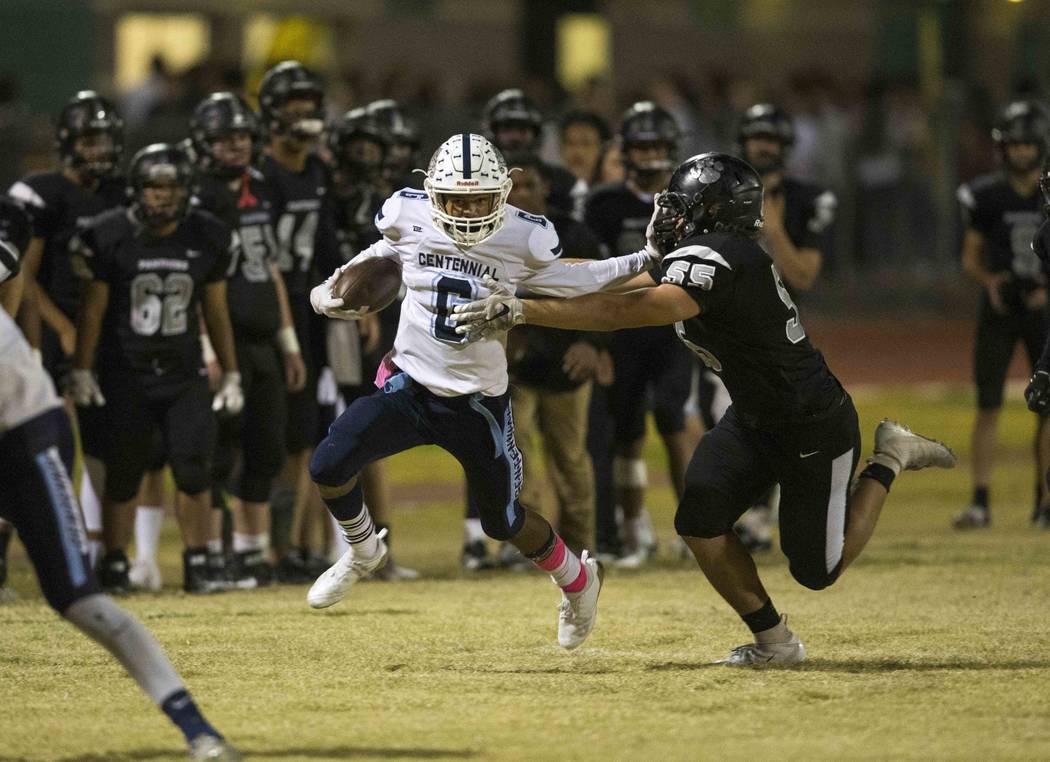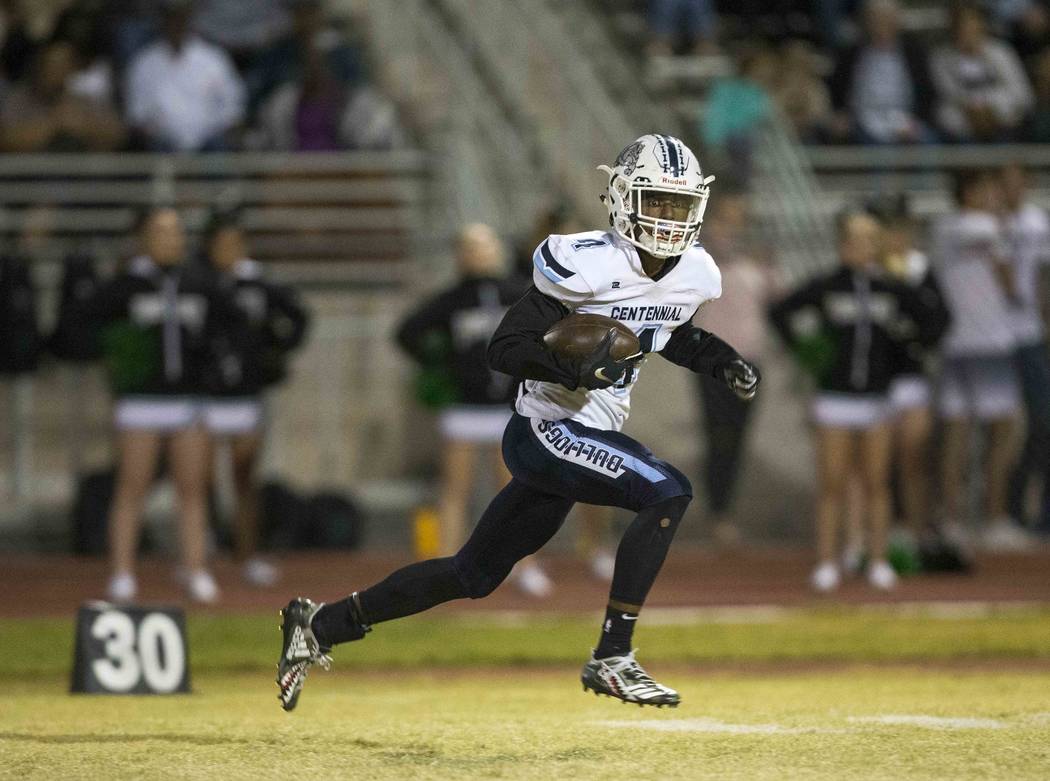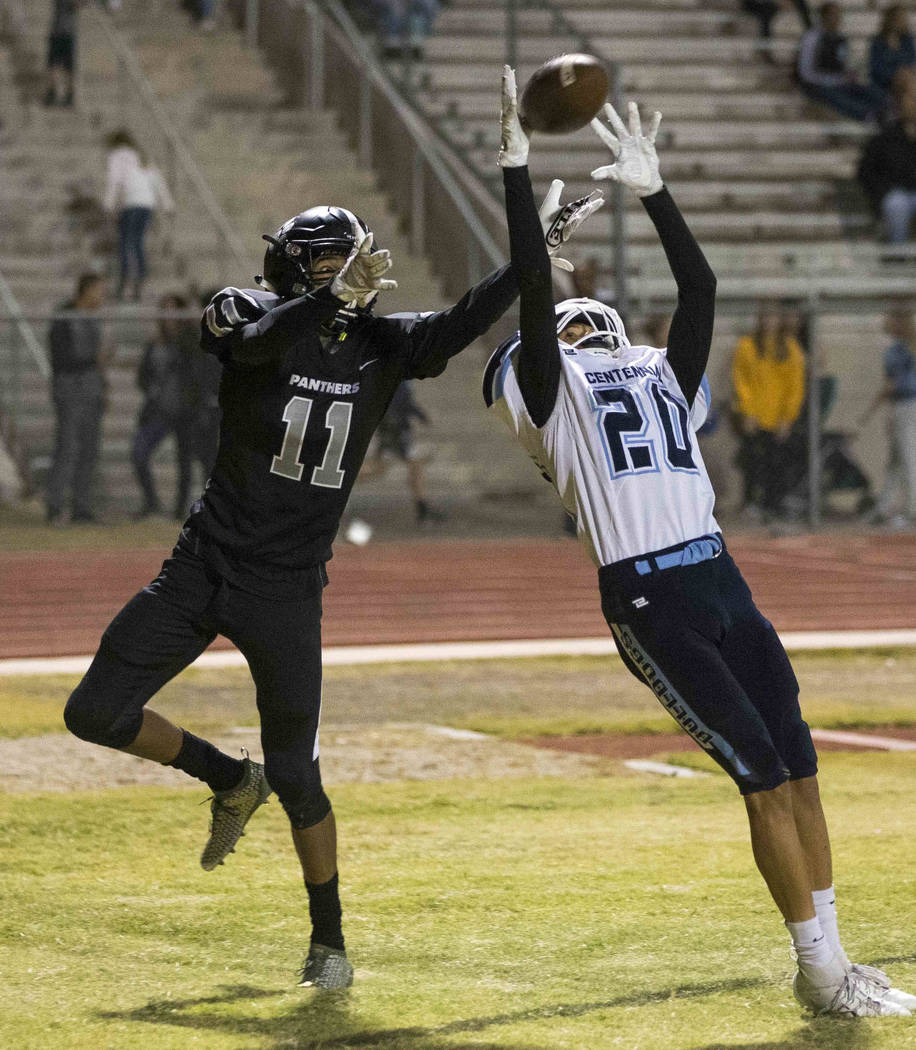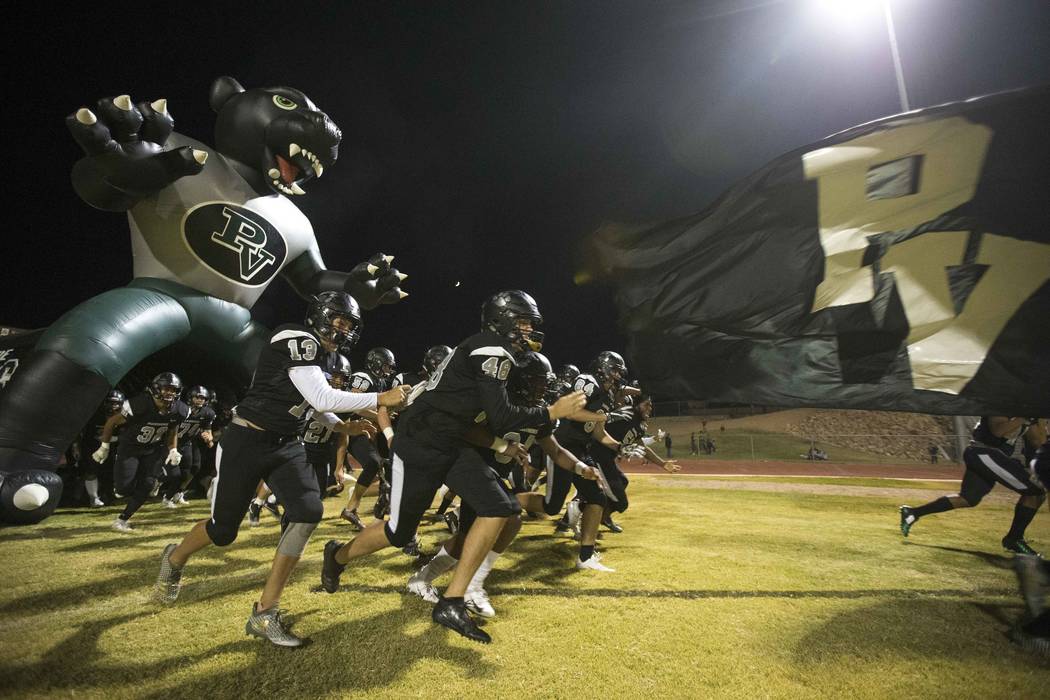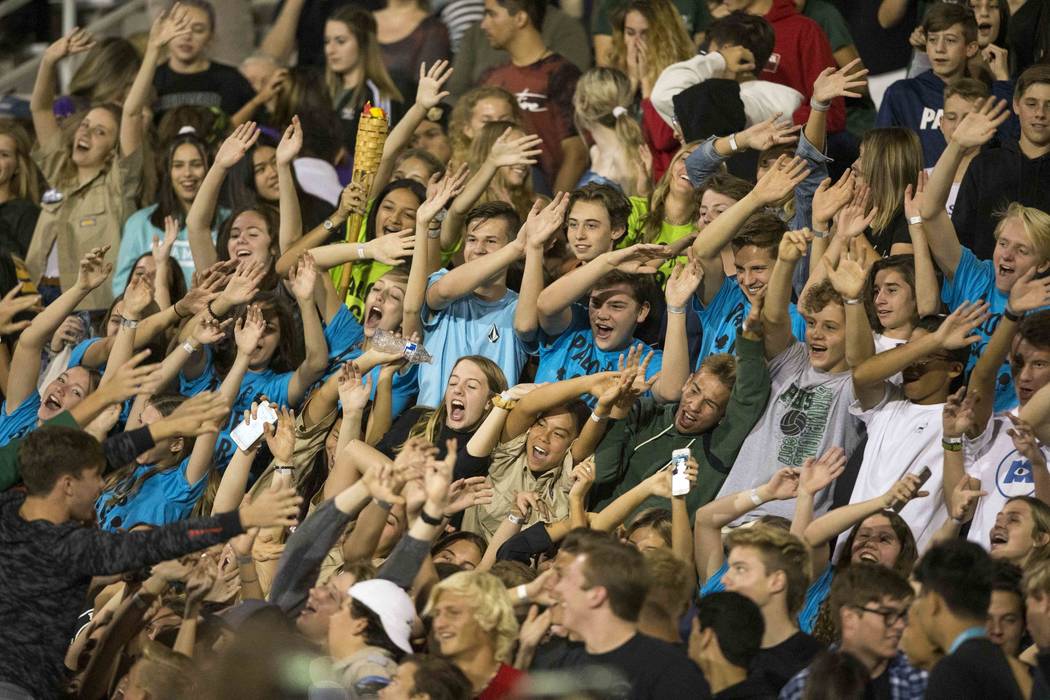 Facing third-and-long situations usually isn't a recipe for offensive success.
It turned out to be the perfect situation for Centennial on Friday night.
The ninth-ranked Bulldogs turned a pair of third-down situations into long touchdown passes in the first quarter and rolled to a 34-0 road win over No. 7 Palo Verde.
"Our key is we want to be 60 percent on third downs," Centennial coach Dustin Forshee said. "That's what we practiced a lot, and that's what we stressed to our kids."
The Bulldogs (5-3, 2-2 Northwest League) were looking to dump short passes to their receivers against the Panthers' man-to-man defense. Mission accomplished on the first two drives, as sophomore quarterback Colton Tenney completed a pair of short tosses for long touchdowns.
He had a 54-yard touchdown pass to Davone Waldon on the team's opening possession, then completed a 75-yard scoring pass to Gerick Robinson the next time Centennial had the ball.
"It's fun to just be able to throw short passes and have these guys break it," said Tenney, who had four TD passes of 54 yards or longer. "That's stuff that we work on in practice, and that's part of the game plan. And having them be able to make big plays really helps us move the ball and move the chains."
Tenney didn't throw often but finished 7-for-12 for 360 yards and the four scores. Four receivers caught passes of 54 yards or longer.
"I love our receiving corps," Tenney said. "Each receiver brings something different, and they all have big-play ability. So it's really fun when they all get involved."
Robinson, also a sophomore, was the favorite target. He finished with three catches for 157 yards and two TDs. He had a 55-yard TD reception in the third quarter to push the lead to 28-0.
"Him and our quarterback, they've got a pretty good tandem going," Forshee said. "He's a special player. He's going to continue to get better. He's got great work ethic. He wants to be a great football player."
Tenney added a 79-yard scoring pass to Aaron Johnson with 9:05 to play. The pass again came on third-and-9.
"They were playing a lot of man-to-man, so we just trusted our athletes, our receivers," Tenney said. "And they did a really good job and the line just blocked and gave us time and we were able to complete the passes and get our yards."
Getting yards was something that Palo Verde (5-2, 3-1) found more difficult against a stout Centennial defense. The Panthers entered the game averaging 340.5 rushing yards, but managed 149 yards on 50 carries as the Bulldogs recorded their third shutout.
"Our defense is amazing," Tenney said. "They've been amazing all year. Earlier in the year, our our offense kind of put them in bad situations, and we did that a couple times tonight. But our defense is awesome. They're one of the best defenses in the state, and they expect this every game. And I think there's going to be more like this to come."
More preps: Follow all of our Nevada Preps coverage online at nevadapreps.com and @NevadaPreps on Twitter.
Contact prep sports editor Damon Seiters at dseiters@reviewjournal.com or 702-380-4587. Follow @DamonSeiters on Twitter.
Box score: