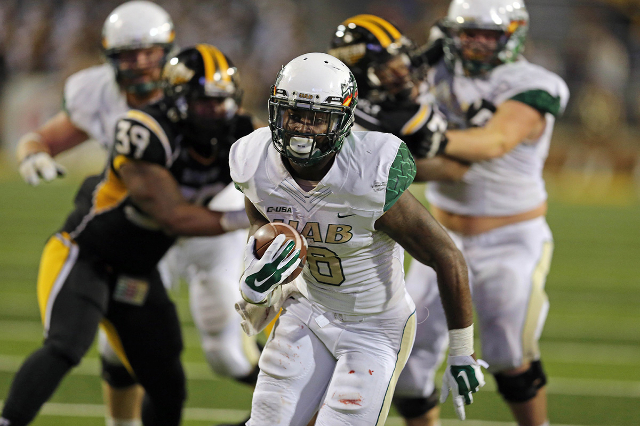 The Alabama-Birmingham football program will return to competition for the 2017 season, the school announced Tuesday.
UAB athletic director Mark Ingram was notified by the NCAA that the Blazers would compete at the Football Bowl Subdivision level upon its return and be eligible for postseason play and the Conference USA championship.
The school disbanded the program on Dec. 2 over financial concerns, but a public backlash after the decision prompted the university to reconsider and eventually restore football and two other athletic programs scheduled to be cut.
Boosters have pledged to cover the projected $17 million to run the football program for the next five years.
"I am so excited that UAB football will return to FBS competition in 2017," UAB coach Bill Clark said. "Like our fans, I wanted to light the scoreboard much sooner, but doing it right is more important than doing it fast, and this was our best option.
"We want a program that is here to stay. We have to start by building a new, stronger foundation. We need to take our time to do it right, then we can compete for conference and bowl championships.
"I want to thank our conference, the UAB administration and the NCAA for working with us to make this possible. Most importantly, I want to thank the Blazer Nation. The love and support from UAB fans has been incredible. Please don't stop. We still have a lot to do and we need all of you. Go Blazers!"