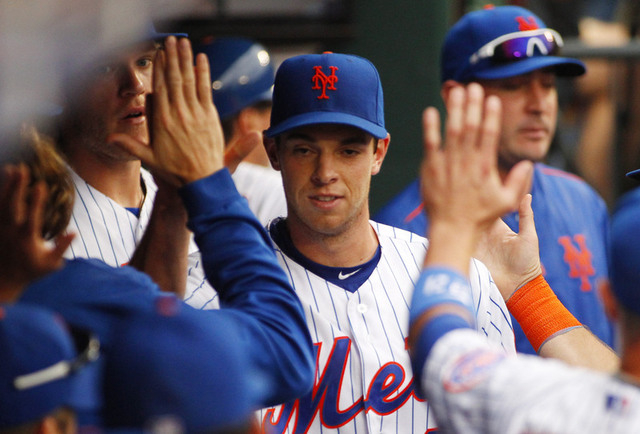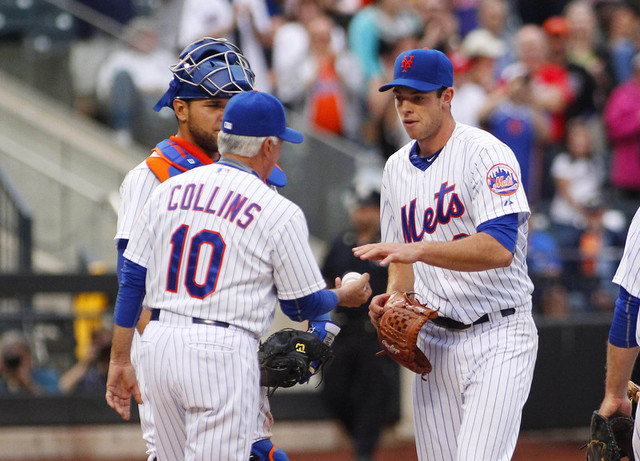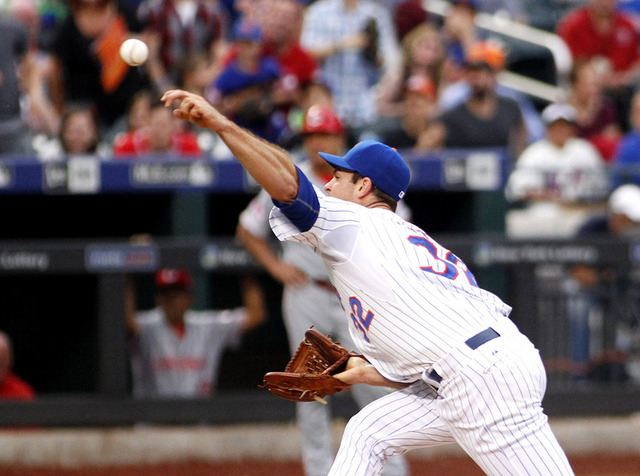 Steven Matz had one of the most amazing major league debuts in baseball history Sunday. The former Las Vegas 51s pitcher earned the win with 7 2/3 strong innings in the New York Mets' 7-2 victory over the Cincinnati Reds and became only the 11th player in 100 years to collect three hits and four RBIs in his big league debut.
Matz, a Long Island, N.Y., native who had more than 100 family members and friends in the stands at Citi Field, drilled a two-run double over the head of speedy Reds center fielder Billy Hamilton in his first at-bat to put the Mets ahead 2-1 in the second inning. Matz also singled on a hit-and-run in the fifth and lined a two-run single in the sixth.
Check out the video of Matz' dynamic debut — including the priceless reaction of his father — below.
We also came across this footage of the amazing Matz, who apparently spins just about anything, including couch cushions, on his finger in his spare time.