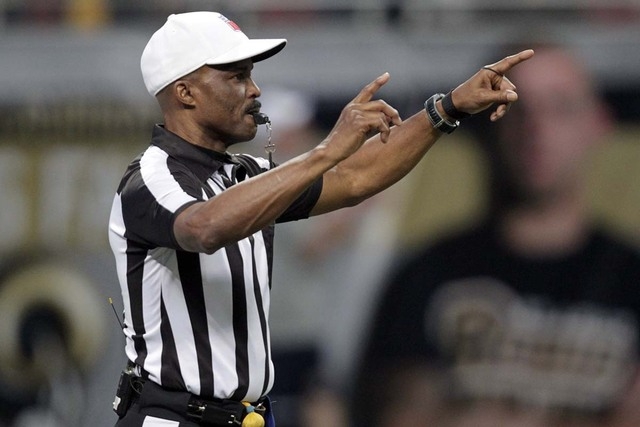 Retired NFL referee Mike Carey refused assignments in Washington because he believes the team nickname is a racial slur.
Carey became the first African-American referee in Super Bowl (XLII) history and told the Washington Post he last officiated a game in Washington in 2006. He then went to the league and requested no assignments in Washington.
"The league respectfully honored my request not to officiate Washington," Carey told the newspaper.
"Human beings take social stances," he said. "And if you're respectful of all human beings, you have to decide what you're going to do and why you're going to do it."
Carey was an NFL official from 1990-2013. In 1995, he was promoted from side judge to referee. At the time he was the second African-American referee in league history, joining Johnny Grier.
Carey will be a rules commentator for CBS broadcasts this season.
He said he worked multiple games in Washington, the last being a playoff game in 2006.
"It just became clear to me that to be in the middle of the field, where something disrespectful is happening, was probably not the best thing for me," he said.