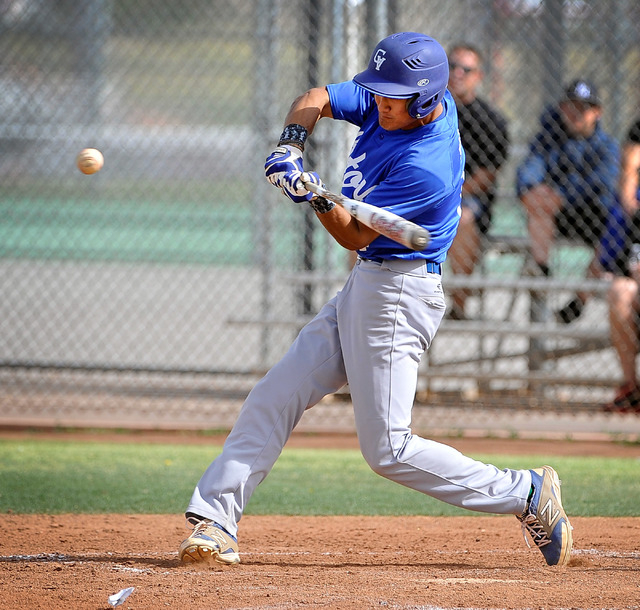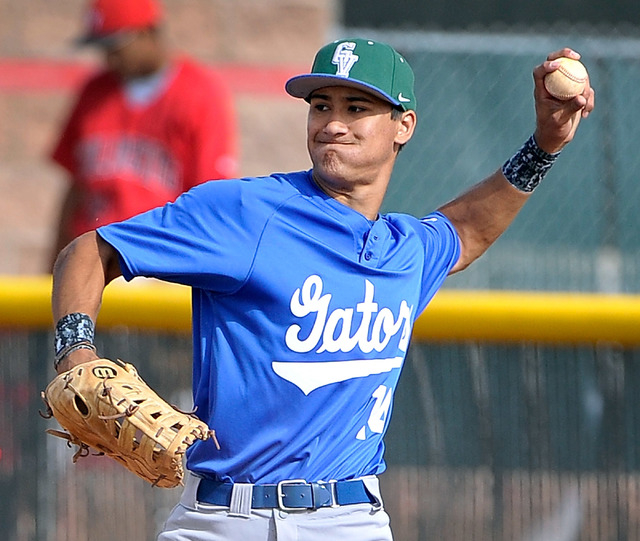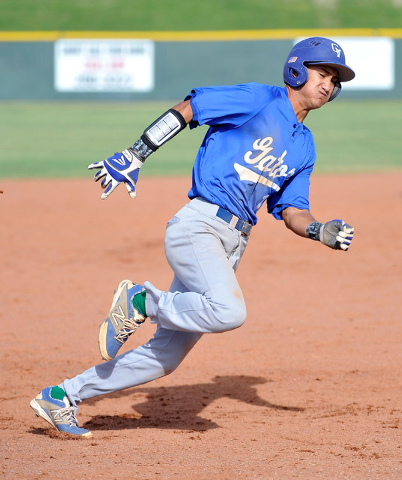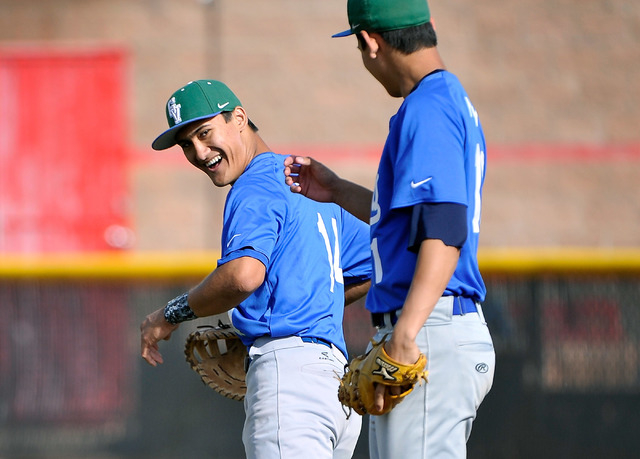 Of all the ways to measure the health of Keola Paragas' pitching arm, the number six does it best. As in, six starts this season for the Green Valley baseball team.
And six complete games.
"I had a pretty good idea that I'd come out strong and throw strikes," the left-hander said. "My arm's felt amazing."
Paragas sat out almost all of last season due to an injury to his pitching elbow. But the 6-foot-3-inch senior is back this year and has teamed with Kansas signee Ryan Jackson to give No. 4 Green Valley a stellar 1-2 punch at the top of its rotation.
"I think this year he's really come out with something to prove, kind of making up for lost time a little bit," Green Valley coach Corey Gehlken said. "Losing him last year hurt us big-time, but it was the right thing for him to make sure he's healthy. And he's come back gangbusters."
Paragas entered his junior year with high hopes following a season in which he led the Gators in victories, ERA and strikeouts. But Paragas was hurt on a bit of a freak accident in January 2013 while playing center field for Green Valley's club team.
With runners on first and second, Paragas fielded a hit up the middle and came up ready to fire home. In the middle of his throwing motion, though, Paragas said he heard a teammate yell "three" for third base, and he tried to adjust.
The change in his arm action tweaked Paragas' elbow, and Gehlken shut down the standout for the remainder of the club season as a precaution. Paragas told Gehlken in the spring his arm was fine and started against Liberty on March 22, 2013, but he lasted only two innings and allowed seven hits and five runs in a 7-1 loss.
"I could see it right away," Gehlken said. "It was like, 'Dude, you're done.' "
At that point, Paragas knew he needed to get his elbow checked out. Paragas' doctor told him he had fluid built up in his tendon that was causing the discomfort — "they used the word 'torn,' " Paragas said — but he avoided surgery.
Paragas didn't pitch for the Gators the rest of the 2013 season and then sat out all summer before returning to the mound in the fall.
"He said if I kept on throwing for even a few weeks it could have gotten much worse," Paragas said. "I listened to what he said — no throwing, not even undertoss — and came back this intramurals. I took it really easy and followed everything he said because I wanted my senior year to be how it should."
Heading into today's game at Valley, Paragas is 5-2 with a 0.46 ERA in seven appearances for the Gators (17-7, 5-0 Northeast League). He has 59 strikeouts and only six walks in 46 innings of work as his fastball, which sits in the mid- to upper-80s, has returned.
Gehlken said he has placed no restrictions on Paragas as evidenced by the fact the Salt Lake College signee has finished every game he's started this season. In an effort to minimize the strain on his arm, Paragas does not play in the outfield the day after he's pitched and is part of a rotation at first base with Jackson and Blake Inouye, the Gators' No. 3 starter.
"Keola is tough as nails on the mound and wants the ball every chance he can, especially after last year," Gehlken said. "I feel so happy for him as a kid and a player to see it's all working out for him."
Contact reporter David Schoen at dschoen@reviewjournal.com or 702-387-5203. Follow him on Twitter: @DavidSchoenLVRJ.